News Roundup: UVA Darden Ranks First in Student Satisfaction, and More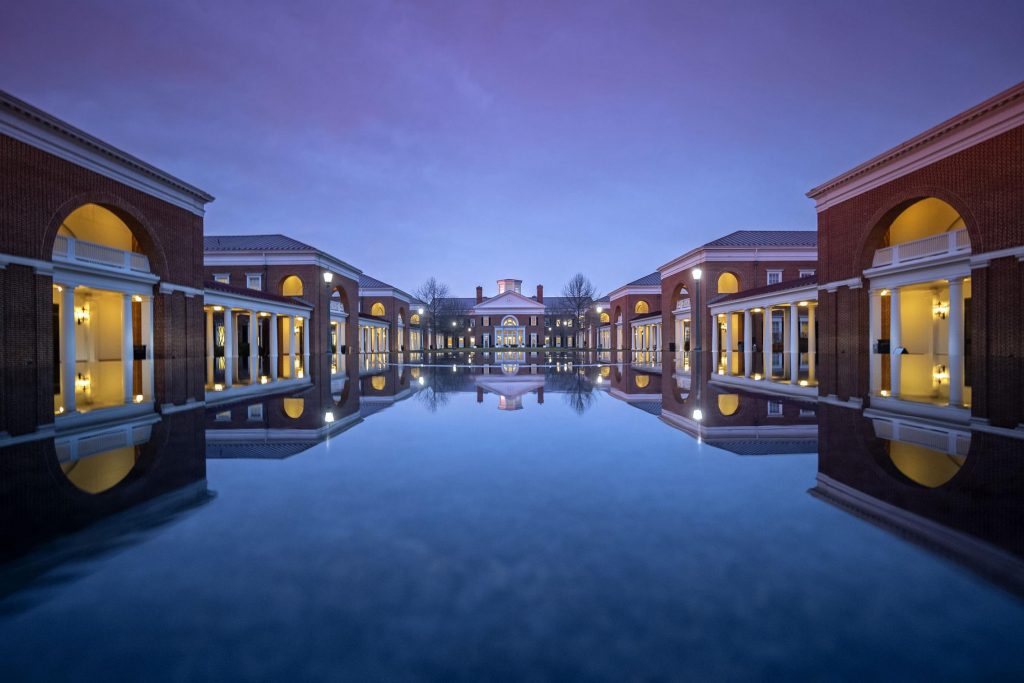 Let's take a look at some of the biggest stories from this week, including UVA teachers earning high honors.
---
UVA's Darden School of Business has received top overall ranking from Bloomberg Businessweek in teaching.
The publication surveyed more than 10,000 Class of 2018 business students from 126 different schools. Darden achieved a perfect score of 100 based upon the survey prompt 'My Instructors Were Inspiring and Supportive.' Both The Economist and The Princeton Review have given Darden top ratings, the former for "Which MBA 2018?" and the latter for "Best Professors."
In Bloomberg's survey, Darden also made the top ten in two categories: "My Education Inspired Me to Pursue an Ethical Career" (7th) and "Courses Were Taught By the Right Mixture of Academics and Business Professionals" (9th). You can read here for more on UVA Darden's top rankings.
---
NYU Stern's Executive Education division will host consulting firm SRW & Co for The Association of Southeast Asian Nations' (ASEAN) Global Leadership Program from April 13 – 17, 2020.
The program came to Stern last year for the first time since its inception in 2009. Since then, it has been held at leading business schools across the U.K, China, and the U.S. This year, the program will be based around four themes: Globalization; Analytics; Leadership; and Innovation. Attendees will be executives from both the public and private sectors in a wide cross section of industries.
Raghu Sundaram, Dean of NYU Stern, says of the event, "The Stern School has a rich legacy of transformation, harnessing the dreams and energy of New York City and the world beyond, to open new horizons, create new networks and spark new ideas. We look forward to a week full of thoughtful discussion and a lively exchange of ideas with the participants and our faculty … we're delighted to host this group of esteemed senior executives from South East Asia in April 2020"
Attendees to the program will participate in a combination of experiential learning modules, team building exercises, and discussions with leading Stern faculty. Read here for more on the ASEAN, SRW & Co., and the upcoming conference.
---
Effective July 1, 2019, five members of Penn State Smeal College of Business' faculty received promotions for the current academic year.
Jess Cornaggia, Ph.D. specializes in corporate finance, financial intermediation, credit ratings, and household finance. She has been promoted to Professor in the Department of Finance. Srikanth Paruchuri, Ph.D. will be promoted to professor in the Department of Management and Organization. Parachuri's work focuses on the evolution of entrepreneurial ideas and innovation, along with the research and development of new technologies.
Matthew Gustafson, Ph.D. has received tenure, along with a promotion to associate professor in the Department of Finance. His research focuses upon personal finance, regulatory issues in finance, and capital raising. Anh Le, Ph.D., who is an expert in the area of fixed income, also received tenure and a promotion to Associate Professor in Finance.
Zhongyi Yuan, Ph.D. was promoted to associate professor in the Department of Risk Management, and he also received tenure. His research specialties are rare event simulation, catastrophe risk modeling, extreme value theory, and insurance-linked securities. For further information on the new faculty, read here.
---
UCLA Anderson celebrated 2019 Commencement last month to celebrate the full-time, fully-employed, and Executive MBA classes, along with those completing their doctoral degrees.
Interim Dean Al Osborne, along with several other speakers, challenged the students to create social impact and to work to affect change where it is needed.
"If you listen and you work, I think there's a chance for good to overcome evil. I want you to be the best versions of yourselves over time, become powerful [and] courageous. Use your voice—your identity, presence—and the courage to speak truth to power. If there were ever a time people needed to have voice, it is now."
Bernard J. Tyson, Chairman and CEO of Kaiser Permanente, gave the keynote address, in which he encouraged the graduates to act as agents of change.
"I say to you today, never are the opportunities greater than right now for you, individually and collectively, to follow through on the promises you've made to all who are counting on you, whether they know it or not," he said. As he has exhibited through his tenure at Kaiser, Tyson conveyed the sense that success must not only benefit individuals and organizations, but communities and families as well.
You can read here for more excerpts from the 2019 Commencement speeches.
---
New research from professors of management at the University of Delaware Lerner College of Business and Economics has revealed important conclusions about the nature of negotiation.
John Sawyer and Dustin Sleesman's article, "The power of phantom alternatives in negotiation: How what could be haunts what is,"  which was co-authored by researchers from Southern Methodist University, was recently published in the journal Organizational Behavior and Human Decision Processes.
The study's focus was the influence of 'certain' versus 'phantom' alternative to a negotiated agreement, and how each side in a negotiation behaves in the event of such alternatives. The example of a job seeker was used to illustrate the point. After interviews with two different companies ('Companies A and B'), the job seeker receives an offer from Company A. Though Company B has not yet offered a position, the seeker behaves as though they have. The power of this 'phantom' alternative on a larger organizational scale was the subject of the study.
Sleesman explains:
"I teach this idea when it comes to approaching questions that you may be asked during a negotiation. Your counterpart may try to discern how much power you have by asking if you have a good alternative to their offer. As soon as you say, 'I don't have any other offers,' you give away power. By stating that you might be receiving an alternative in the near future, you both answer honestly and preserve negotiating power."
For more on the team's research, read here.
About the Author