New Bay Area Tech Jobs Emerge for MBAs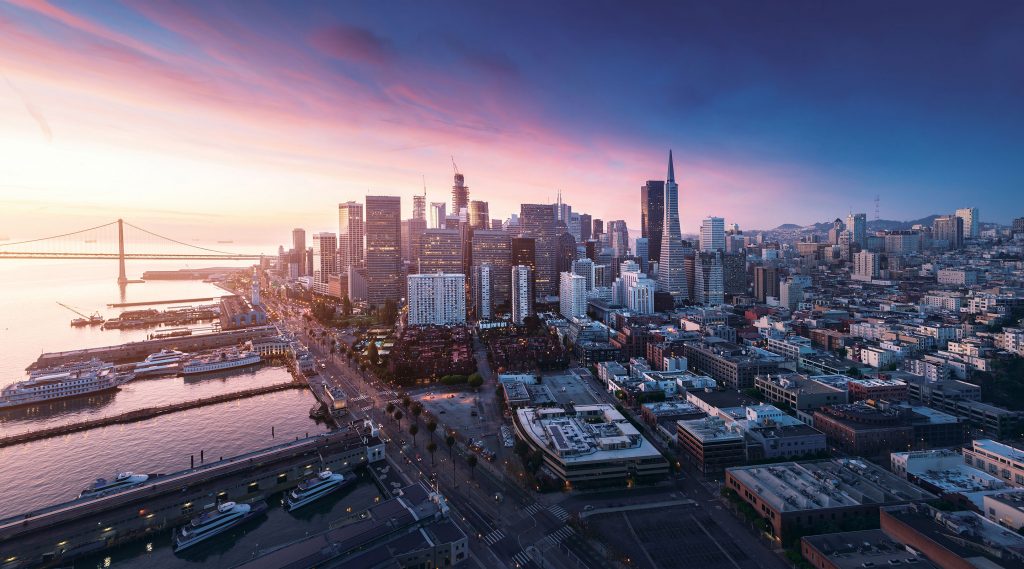 As every aspect of our lives increasingly becomes tangled in the tech's tendrils, we have seen many opportunities for professionals from a wide swath of backgrounds accompany the rapacious growth of the industry.
MBAs, long ago personas non-grata in Silicon Valley, are now in high demand at iconic brands like Apple (CEO Tim Cook is a Duke Fuqua alum), Facebook (COO Sheryl Sandberg graduated with a Harvard MBA in 1995), and Microsoft (CEO Satya Nadella is a Chicago Booth alum).
This week's new openings are largely found in California, with a litany of Bay Area Tech jobs ideal for MBA graduates who want to work in an environment where they can "move fast and break things," to quote Mark Zuckerberg.
Corporate Development Manager — Atlassian
Atlassian is best known for its software. Its programs—Jira Software, Confluence, Bitbucket, and Trello—have altered the business landscape, improving collaboration between colleagues. The company's software is used by many of the elite global firms and companies.
Atlassian is looking to hire a Corporate Development Manager for its San Francisco office to help with various leaders across Atlassian identify and evaluate strategic opportunities for the company.
The new hire will also develop insights and analysis that will help executives make decisions relating to the company's growth. The job requires at least three years of relevant experience, and an MBA is preferred
Key responsibilities include:
Framing key areas of interest
Developing a long-term perspective for Atlassian
Framing problems and developing narratives
Visit Atlassian to learn more about this job and others.
Sr. Manager/Principal, Corporate Strategy — Adobe
Adobe is the global leader in digital media and digital marketing solutions. Well known for Flash, Acrobat, and Photoshop, everyone from emerging artists to Fortune 500 companies use Adobe software.
Adobe is looking for a Senior Manager/Principal to join the corporate strategy team at either its San Jose or San Francisco office. This new hire will manage project teams who will enhance the company's long-term growth. This job requires at least six years of relevant experience, and an MBA is preferred.
Key responsibilities include:
Ensuring the company maintains its rapid growth
Leading independent initiatives
Providing feedback to subordinates and colleagues
Learn more about this job and others at the Adobe website.
Business Strategy and Operations Manager — Cisco
If you are reading this, you are using the internet. While we have come to understand the internet as amorphous and dispersed, its backbone is built on the hardware of Cisco. Its routers push this article from our servers to your computer.
Cisco is looking for a Business Strategy and Operations Manager for its San Jose office. The person hired to this position will be responsible for driving analytics and strategy, developing a data-driven culture, and enabling the organization to make informed decisions by working across company divisions. This job requires at least six years of relevant prior experience, and an MBA is required.
Key responsibilities include:
Building collaborative working relationships with multiple teams across the business
Leading annual and long-term planning
Gathering critical business metrics data across the business
You can learn more about this job and others at the Cisco website.
Associate/Financial Analyst – IoT Finance — Qualcomm
Qualcomm is a major player in the cellphone industry. Many phones are powered by its technology, and it is helping to usher in 5G technology. As the industry continues to improve, the name Qualcomm will continue to be a major player.
The company is hiring an Associate/Financial Analyst (IoT Finance) to join its QCT Finance team and support the rapidly expanding Internet of Things (IoT) Business unit at the company's San Diego office.
This job requires interactions with management in various areas of the company, including engineering, product management, and finance. This job requires at least one year of relevant prior experience, and an MBA is preferred.
Key responsibilities include:
Conducting financial reporting
Doing budget forecasting
Completing various analyses
To learn more about this position and others, visit the Qualcomm website.
About the Author