Seattle or Portland: Which City Should I Choose?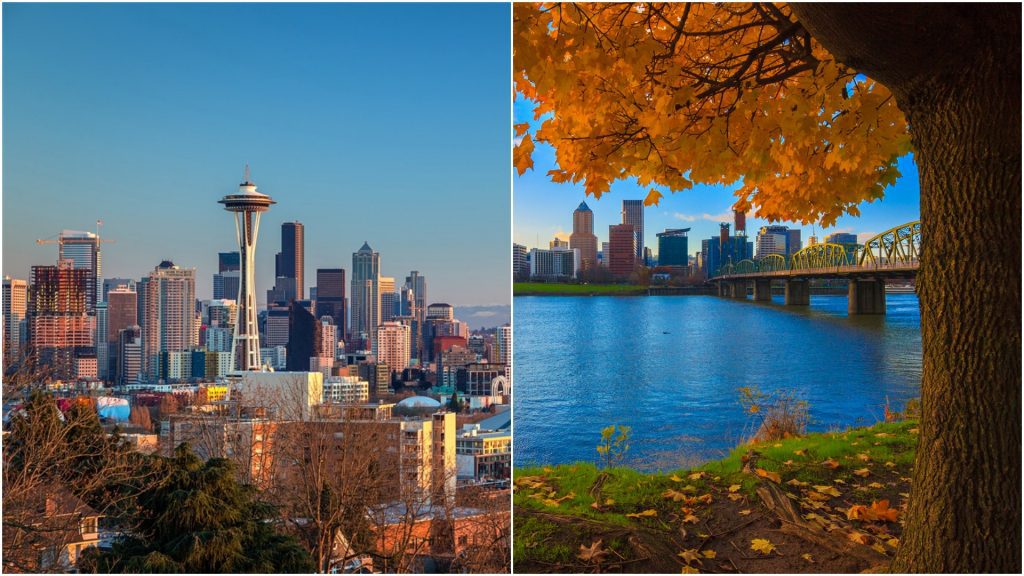 The Pacific Northwest draws an enormous pool of talented people to visit, to live, to work and to play—for good reason. The region's high concentration of startups and large, established companies appeal especially to current or recently graduated business school students. All the while, a thriving cultural landscape of tech, art, music, food, drink, and natural beauty make the area on par with Silicon Valley as a great American destination.
Portland and Seattle are clearly at the head of the pack when it comes to the most desirable Pacific Northwestern cities. In another installment of 'Which city should I choose?', we will compare the two in hopes of helping you narrow down your decision.
Seattle or Portland: Job Markets
Seattle and Portland are both major port cities in the U.S., and each are home to heavy industries like steel and aeronautics. However, both cities are known most recently as hubs for clean energy, tech and retail, drawing professionals from all over the world to work in these fields.
The Portland region has even dubbed "The Silicon Forest" for its abundance of tech and other types of startups. According to a recent report on OregonLive, tech employment in Portland expanded by 3.1 percent between December 2017 and the end of 2018; the fastest growth rate for the state in several years. While the statewide annual average income across all industries is $53,000, the tech average is $115,000 per year. Furthermore, the past year has seen the amount of startup funding invested new firms double, to hit the highest rate since the dotcom bubble.
Portland itself has an exceptionally low rate of unemployment, and a job growth rate that is 7 percent higher than the rest of the country. Along with tech/IT jobs, Portland offers numerous opportunities for related jobs in manufacturing, along with healthcare, retail and education. It's also interesting to note that Portland is 4th in the country for telecommuting.
Fortune 500 company Nike (founded in Portland), Adidas, Dr. Martens, Columbia Sportswear, and Keen all have headquarters in Stumptown, and Merrell and Under Armour have design studios here. The thriving restaurant, coffee and microbrewery scenes should not be overlooked either, as these are some of the most prevalent of Portland startups.
Seattle too, boasts a strong and diverse job market. According to Anneliese Vance-Sherman, a regional labor economist for the State of Washington, "It is noteworthy that at this point … all industries are seeing job growth. We are at a mature point where the benefit of growth is being felt in all industries." According to the state's Economic Security Department, tech, online retail trade, professional services (such as engineering and construction), and healthcare and manufacturing are all growth fields.
Seattle is home to a high number of Fortune 500 companies, and one that immediately springs to mind is, of course, Amazon. Nintendo, Microsoft, T-Mobile, and Expedia also have headquarters in the Seattle metro, in addition to retail giants Nordstrom and Costco, and global aerospace company Boeing. If you're seeking a role in the management, tech or finance end of the coffee business, Seattle is also the place for you. The city is home to Starbucks and Seattle's Best, as well as thousands of smaller producers of the beverage.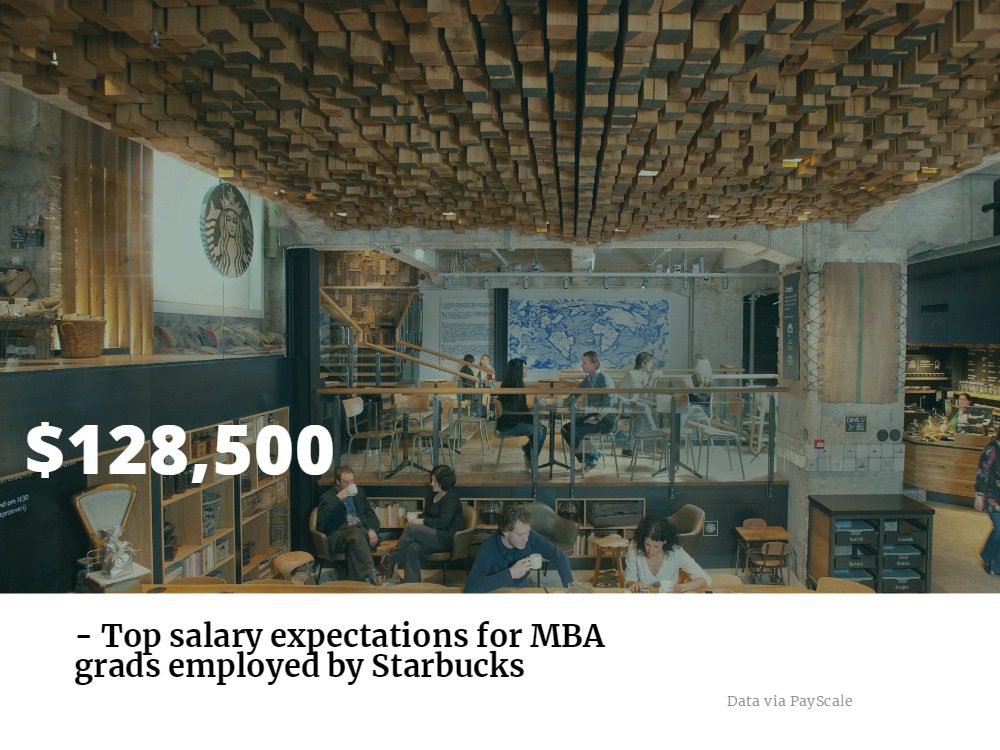 Seattle or Portland: By the Numbers
BestPlaces.net reports that Portland's household income, on average, is 23 percent less than Seattle's, but is 6 percent higher than the national average. Also, Portland is 27.5 percent less expensive overall than Seattle, with housing costs at almost 44 percent less. Numbeo's comparison of the monthly cost of living in each city reveals that for $5,000 per month, one can maintain the same standards for living in Portland that would require $6,000 a month. Here is a further look at some of the numbers, side by side.
Median income: $115,000 in Seattle, $80,000 in Portland
Unemployment rate: 3.1 percent in Seattle, 3.5 percent in Portland (compared to 3.9 percent overall in the U.S.)

Future job growth: 44 percent in Seattle, 42 percent in Portland

Average Rent: $2,000 for a one bedroom in Seattle, $1,500 in Portland
Seattle or Portland: Culture
Many visitors to both cities have observed that they are overall very similar culturally, Portland tends to be a bit more quirky—there's a reason for that "Keep Portland Weird" mural and the popularity of Portlandia. Street performers and food trucks characterize Portland's streets, and while Seattle has its fair share of street life, many say it feels a bit more "buttoned up." Portland is also smaller in population at 650,000 to Seattle's 730,000 residents, as well as geographically smaller.
If live music is your thing, expect an amazing array of options in both cities. Small venues can be found in large supply in both towns, as well as bigger stadiums. Each city also is home to thriving arts scenes that include large museums and small galleries. Even without the diverse music scene, sports fans feel at home in the both cities, with Portland's beloved Trail Blazers in the NBA and Timbers in the MLS, while Seattle's NFL franchise the Seahawks reign supreme in the Emerald City. While the NHL is looking to expand in the Seattle metro in 2021, the loss of the Seattle Supersonics in the NBA still stings (sorry).
Both cities are wonderfully walkable, and citizens have a high consciousness of sustainable forms of energy, design, and building. As mentioned above, Portland and Seattle both have exciting, cutting edge restaurant, coffee, and microbrewery communities. Eater has published definitive guides to both cities, and the debate rages on upon which is better.
As far as getting around, Seattle offers bus and monorail transport, while Portland offers more public transit options with streetcars, light rail, and buses. Portland is also known for a high number of cyclists, which many agree is more of a prevalent transit mode than it is in Seattle.
As both cities are situated on the beautiful Pacific Northwestern coast, their options for outdoor fun are some of each place's biggest draws. Seattle sits on the shore of the Puget Sound, and it boasts Lake Union, Green Lake, and Lake Washington for hiking and recreation. Portland too lies on both sides of the Willammette River and it's also close by the Columbia River. Portland's Mount Hood and Seattle's Mount Rainier also provide stunning locations for hiking, biking, and camping. Skiiers will find more options on Mount Hood than on Mount Rainier, with more resort locations on the former.
Yes: rainfall is a fact of life in these parts, with each city averaging around 37 inches per year. This doesn't deter most residents, however, from enjoying the great outdoors.
Seattle or Portland: Business Schools
As we've mentioned, the job markets in both Seattle and Portland are ripe with opportunities for MBAs. As far as places to study, the Albers School of Business and Economics at Seattle University, Foster School of Business at University of Washington, and Seattle Pacific University's School of Business, Government and Economics are all well regarded for its MBA programs. UW Foster, in fact, is one of the most well-regarded business school's in the world. U.S. News & World Report currently ranks it as the 7th best public business school in the U.S., and the 21st best business school in the entire country. The Financial Times and The Economist also rank the business school as one of the 50 best in the world.
Portland State, University of Portland, Willamette University, and Concordia University all offer strong MBA programs as well.
About the Author