Top MBA Recruiters: Hootsuite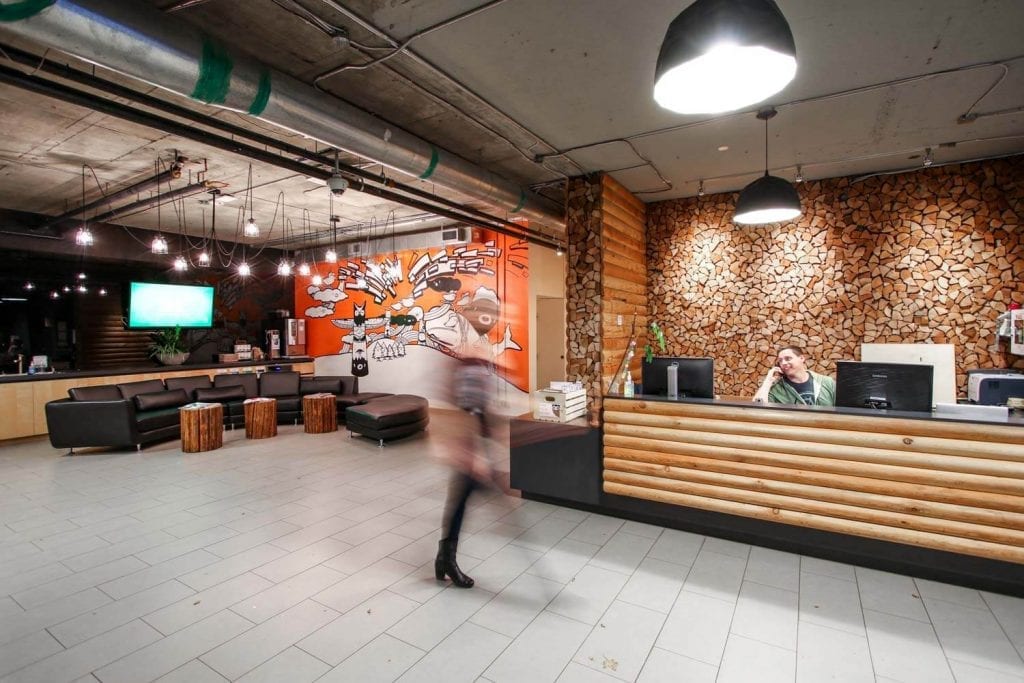 In 2008, Ryan Holmes was trying to manage multiple social media networks while working at Invoke Media. Dissatisfied with the options, he, Dario Meli, and David Tedman developed their own platform that became the basis for Hootsuite.
Although Hootsuite began as just a trio, the company now has more than 1,500 employees and maintains 13 offices around the globe. As it is a still-expanding firm, the company is an alluring option for those who are interested in the challenge of finding new business and increasing a company's presence in the marketplace.
Why MBAs Love Hootsuite
Vancouver company Hootsuite is a known quantity in the business sphere. The platform is used by 800 of the companies on the Fortune 1000. Given the company's small size and its strong position in the market, MBAs who want the opportunity to expand a business will find such an opportunity at Hootsuite.
In addition to the professional opportunity, the company offers MBAs the opportunity to be a part of something greater than themselves. As the company is listed as a B Corporation, Hootsuite must uphold certain environmental and social standards. While this might not mean much for some, this could be a push for those who are on the fence.
Although the possibilities and social responsibility are important, the pay does matter—and a Hootsuite career pays rather well. According to Glassdoor, account executives can make a base salary of $103,000 to $126,000, which is competitive with others in this area.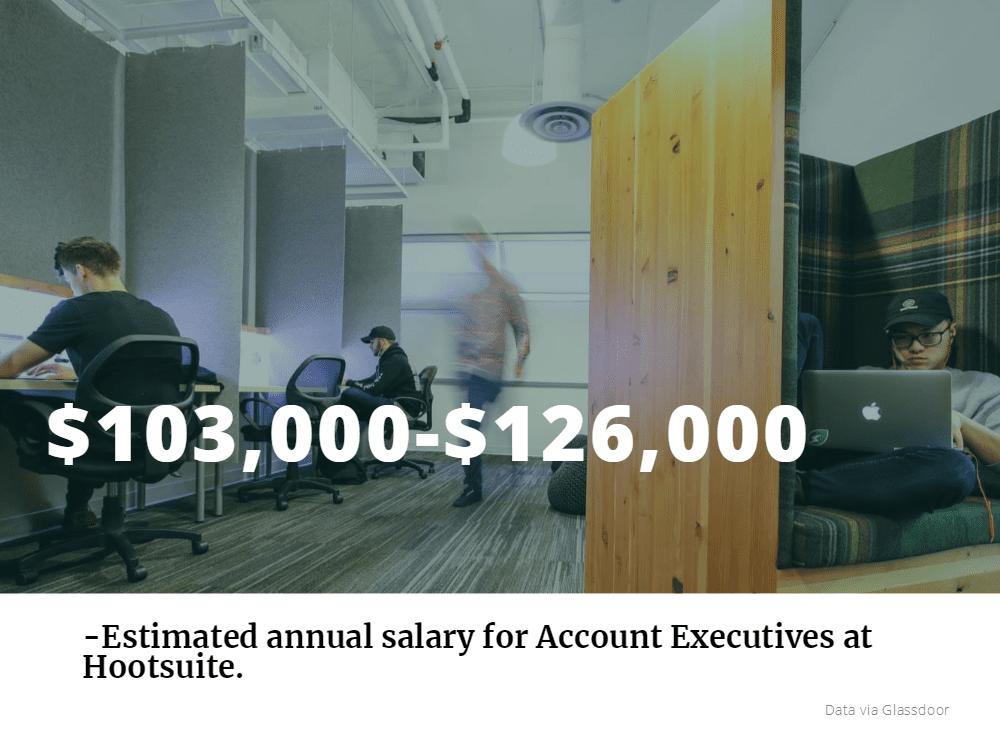 Life at Hootsuite
The company offers the standard suite of benefits that one might expect from a tech firm: compensation and equity, health care, vacation time, maternal leave, and more.
On a personal level, Hootsuite strongly encourages its employees to maintain a work-life balance. As many reviews on Glassdoor note, they are able to do so. In addition, many people comment on the corporate culture, noting that it is fun and full of talented, bright people who enjoy the work that they do.
Landing a Hootsuite Career
The firm itself has four primary principles upon which it operates. They are the following:
"Passion for Customer Success"
"Grit in All We Do"
"Lead with Humility"
"Build a Better Way"
To have any chance at success, candidates must understand what these ideas mean in relation to both the company and themselves.
In addition to these four core values, the company operates according to three cultural values. The first is "Share Our Values," encompassing the values listed above. The second is "Make An Impact," and the third is "Learn and Grow." It will be up to the candidate to decipher how they apply to their own career trajectory.
The application process is relatively straightforward. There are a series of interviews on the phone and over Skype. If they decide that the person is a possible hire, they will bring them in for an in-person interview, where they will ask questions about their experience and their vision for the company.
As noted above, understanding the corporate culture and vision will be imperative for this position, so having a clear vision of what those mean will be imperative. It would be worthwhile to touch base with current employees to get an understanding of how it plays out in the workplace.
Current Hootsuite Career Openings
At the time of writing, there are 71 positions listed on the HootSuite website. The following couple might be of particular interest to MBA graduates.
Although this position does not require an MBA, it is still a benefit. In addition, it will be important to have considerable experience leading data analytics teams and possess strong technical skills. MBA graduates who come from a technical background are the best candidates for this position, in which they will work with product teams to develop roadmaps based on product analysis and insights.
In this 18-month contract position, MBA graduates will work with the Senior Manager to support the efforts of executives. This will be done by providing insights, advisory services, and decision support. MBA graduates who decide to apply for this position will need to have at least five years of experience working in mid-sized companies as well as knowledge of how to do financial modeling and data analysis.
About the Author