New Texas MBA Jobs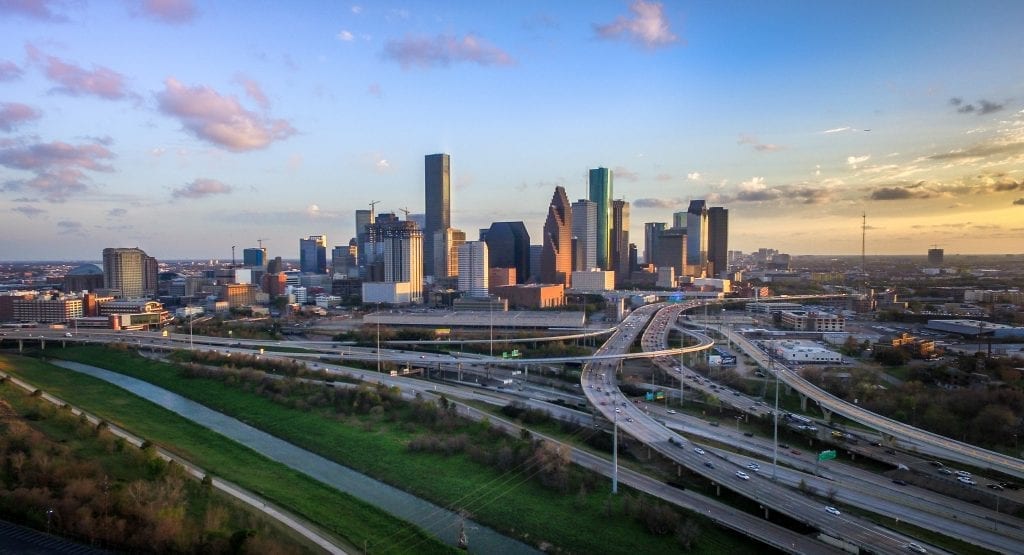 The old adage is that everything is bigger in Texas—and Houston is no exception. The fifth-largest metro in the United States, Houston is a city built on the ethos of the oil and gas giants who populate it: stake your claim and make your name. This week's new Texas MBA jobs are for grads looking to make a name for themselves in Houston in a different way.
Digital Finance Manager — Accenture
Accenture is one of the largest consulting firms in the world, providing services in more than 200 cities spread across 120 countries. The company's 459,000-plus employees work hard to help clients meet their goals.
Accenture is currently hiring a Digital Finance Manager to work in its Houston office. The person hired for this position uses financial analysis and team leadership skills to help achieve client goals. In addition, this person will serve as a trusted advisor to senior management and develop client relationships. A candidate for this position should have at least five years of prior relevant experience, and an MBA is preferred.
Key responsibilities include:
Helping clients modernize their financial functions
Staying on top of current regulations, trends, and technologies
Walking clients through digital transformations
More jobs can be found at the Accenture website.
Finance Analyst — Hewlett Packard Enterprise
Hewlett Packard Enterprise (HPE) is a subsidiary of Hewlett Packard, the multinational information technology company. HPE focuses on servers, storage, networking, consulting, and support, providing the tools that support cloud computing and the Internet of Things, two major developments that will continue to influence our world for the coming years.
HPE is hiring a Finance Analyst for its Houston office. In this position, the person hired will provide financial analysis for a financial function or a business. The person should know the best ways to achieve the desired objectives. In addition, he or she will consult with business leaders to guide and influence strategic decision-making. A candidate for this position should have prior relevant experience, and an MBA must be either in hand or acquired within one year of starting.
Key responsibilities include:
Forecasting financial results
Leading business initiatives
Providing mentoring and guidance to analysts
Visit the Hewlett Packard Enterprise website to see more available jobs.
Sr. Manager, Compliance – Oil & Gas — Deloitte
Deloitte is well known as one of the big four accounting organizations. It is the largest provider of professional services in the world in terms of revenue and number of employees. The company's 312,000-plus employees are spread across more than 100 locations around the world.
Deloitte is hiring a Senior Manager of Compliance for its oil and gas operations. The person hired for this position will be responsible for leading and managing consulting projects as well as the development and supervision of staff assigned to projects. Successful candidates will have prior knowledge of the energy markets as well as various aspects of business development. Candidates should have at least seven years of relevant experience, and an MBA is preferred.
Key responsibilities include:
Preparing and finalizing quality client deliverables
Supporting analytical projects
Playing a lead role in engagement planning, economics, and billing
More Texas MBA jobs can be found the Deloitte website.
Municipal Finance Analyst — RBC
RBC is one of the largest banks in the world based on market capitalization. The company provides a diverse set of financial services such as personal and commercial banking, wealth management, and insurance. The company employs more than 80,000 employees across Canada, the United States, and 37 other countries.
RBC is hiring a Municipal Finance Analyst to work out of its Houston office. The person hired in this position will provide analytical, research, and transactional support to investment bankers in various activities relating to the structuring and issuance of municipal bonds.
They will prepare projections, bond and portfolio analyses, and other financial analyses for the company to improve its standing. Candidates for this position should have one to three years of prior related experience, and an MBA is preferred.
Key responsibilities include:
Developing an understanding of economic and political forces affecting the issuance of bonds and the bond market
Preparing proposals and participating in presentations to clients
Coordinating the various activities relating to municipal finance transactions
Visit the RBC website to see more available Texas MBA jobs.
About the Author