News Roundup – Berkeley MBA on Solving Homelessness, Fuqua Dean on Immigration, and More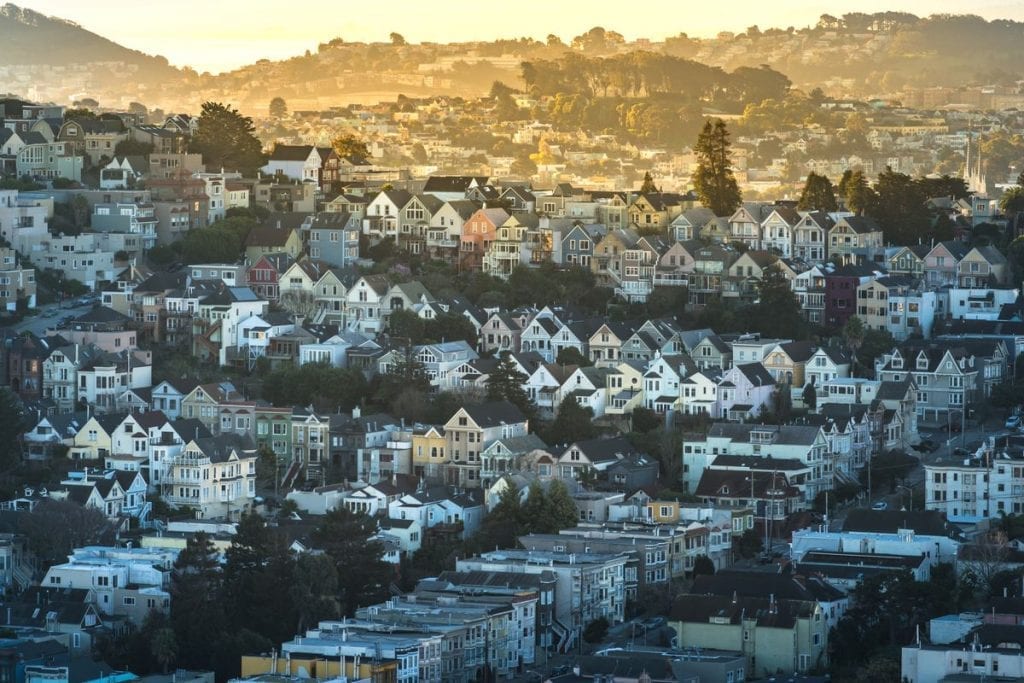 Let's take a look at some of the biggest stories from this week, including a Berkeley Haas MBA alum approaching the California housing crisis.
---
Berkeley Haas recently featured an interview with Andrew Hening, an alum of the Evening & Weekend MBA (EWMBA). Hening has worked with great results to to reduce homelessness in the Marin County area of San Francisco.
Hening, who graduated from the EWMBA program in 2017, is the Director of Homeless Planning & Outreach for the city of San Rafael, California. Before receiving his degree at Haas, he considered pursuing a career in law. He returned to his hometown of Richmond, VA after college to take a job as a paralegal, but realized that his passion lay elsewhere.
"I started taking time off to volunteer in the community," he says. "I'd done a lot with youth and tutoring, but then I participated with a Project Homeless Connect event, which is essentially a resource fair for people living outside. It was my first exposure to homelessness, and it had a huge impact on me."
Through his involvement with AmeriCorps VISTA, he accepted a job as the Santa Clara County Project Homeless Connect Coordinator in 2010. Hening then moved on to his current position in San Rafael which he has held since 2016. Since he began his tenure, homelessness in Marin County has dropped by 28 percent. Hening credits a "shockingly simple" process of identifying those who are chronically homeless, then providing Section 8 funding for them and hiring capable landlords and property managers who were sensitive to the homeless problem.
Of the wisdom he gleaned from his time at Haas, Hening says, "Being in the EWMBA program was amazing because I was constantly bringing fresh ideas back to the team—so many things that seemed tangential to homelessness but weren't. For example, from our operations class, I was seeing ways to apply supply chains and turnover to our housing placements and the speed at which people become and resolve their homelessness."
You can read here for more on Hening, his time at Haas, and his work on the California housing crisis.
---
Michigan Ross recently honored Mark Petroff, MBA '98, along with Cathy Bessant, BBA '82 last month for their achievements in their respective fields. The award ceremony took place during Ross' annual Reunion weekend.
Petroff, who received the Bert Wertman Alumni Service Award, serves as a mentor to students via the Michigan Ross Alumni-in-Residence program. He is the president and CEO of OneMagnify, a marketing and analytics company, and was formerly a partner in the Financial Advisory Services practice of Deloitte in its automotive industry segment. Petroff was also a general securities principal in Deloitte Corporate Finance LLC, the company's investment services group.
Cathy Bessant, BBA '82, received the 2019 David D. Alger Alumni Achievement Award for her accomplishments in FinTech. She is the chief operations and technology officer at Bank of America. She has also been acknowledged as one of American Banker's "Most Powerful Women in Banking" for the third year in a row.
Bessant received honor on Institutional Investor magazine's annual Tech 40 list of 2017, along with the OUTstanding LGBT+ Ally Executives in the Financial Times list of 2018. She also appeared on Working Mother magazine's "50 Most Powerful Working Moms" list of 2017. You can read more on Ross' alumni honors here.
---
The Penn State University Smeal College of Business announced the integration of Teaching Support Specialists (TSS) to assist students in its highly regarded Online MBA (OMBA) program.
Janet Duck, faculty director of the OMBA, sought to increase student engagement through employing the mentorship of these specialists. The purpose of the TSS, Duck says, is "to drive engagement in the online classroom, and to inspire learning through contemporary application of content … [Mentors are responsible for] facilitating rich online discussions, providing feedback for students on formative assignments, guiding team projects, and moderating live video sessions."
The specialists are themselves OMBA grads, so they're able to impart first hand wisdom on the value of their degree. One specialist, Cheryl Horten, worked in the pharmaceutical industry for fifteen years. She says:
"Having completed Penn State's iMBA, which is the previous incarnation of the OMBA, I not only have a love for Penn State, but an appreciation and understanding of what it's like for these students … I empathize with working all day and coming home to do school work, while taking care of your family—this is an opportunity for me to help these students be successful."
Duck describes online education as a "team sport" that will soon become the norm in today's increasingly digital environment. The TSS program, she believes, is the start of a trend for MBAs pursuing online or blended degrees. "Ongoing peer-to-peer sharing and identifying professional development needs will be key to growing and evolving a customized student experience," she says.
You can read here for more on the TSS program.
---
Duke University's Fuqua School of Business Dean Bill Boulding recently visited the nation's capital with a strong message. The economic success of the United States, he says, is reliant upon an inclusive and responsible immigration policy.
Boulding is chair of the Graduate Management Admission Council (GMAC), and he made his statement on behalf of fifty business school deans from across the country.
"Economists have long studied the connection between immigration and economic growth. Beyond the academic research, we also have GMAC data showing a significant shift in where students want to study around the world, which is an early indicator of which regions of the world are winning the talent race," he says.
The statement came in the form of a public letter to U.S. government leaders and published in the Washington D.C. edition of the Wall Street Journal. It also received headline status in The Washington Post, The Hill  and on NPR's Marketplace.
The statement suggested some tangible solutions such as increasing the number of H-1B visas for well educated international workers possessing specialized skills. "A combination of our outdated laws, artificial regional and skills-based caps on immigration, and recent spikes in hostility are closing the door to the high-skilled immigrants our economy needs to thrive," stated the letter.
You can read more on the GMAC statement here.
---
Paul Adler, Professor of Management and Organization at the USC Marshall School of Business, has some strong words about the need for a vast shift in the U.S. economic system.
"We are already over the climate-change cliff," he says.
"We need to find a way to mobilize a massive, sustained green R&D effort and drive the resulting new technologies into widespread use and abandon many economic assets that are environmentally unsustainable and get us all to change our living habits … and achieve all this in time to avert the collapse of ecological and social systems."
His book, The 99 Percent Economy: How Democratic Socialism Can Overcome the Crisis of Capitalism, was released by Oxford University Press in October. Adler's basic argument is that capitalism has brought enormous growth and well being to the U.S., but that the costs are growing more rapidly than the benefits. Climate change, he argues, has pushed our society to a crisis point. One of the most viable solutions, he argues, is a democratic form of socialism.
He suggests a variety of systematic changes for corporate organizations to set the groundwork for a sweeping change in the way the country's resources, both natural and economic, are allocated.
For more on Adler's work, read here.
About the Author