Top MBA Recruiters: Aon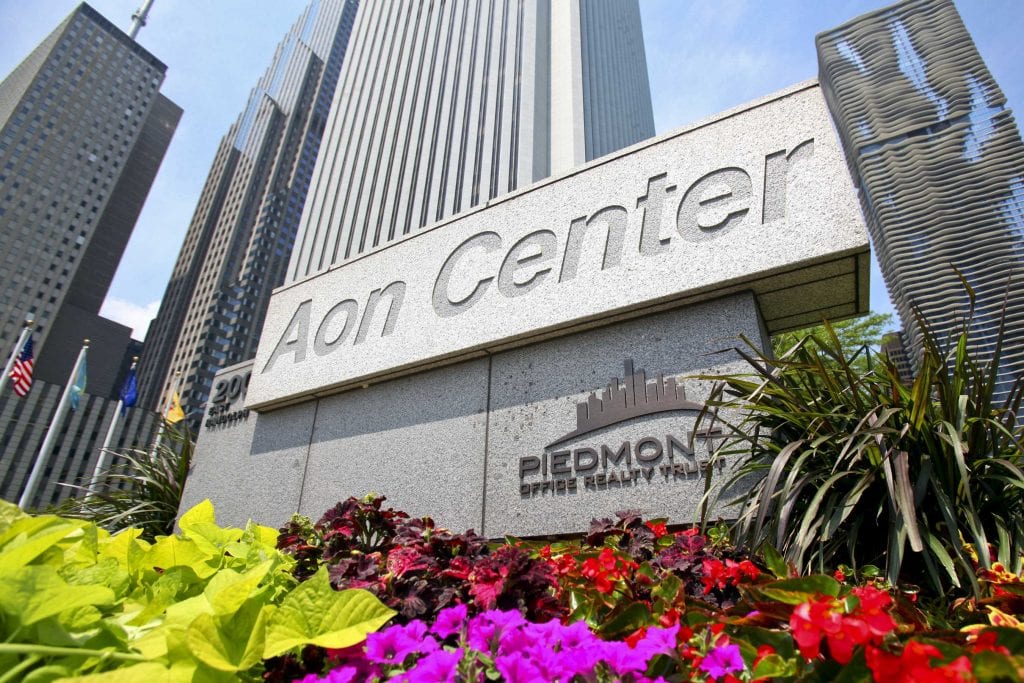 Aon provides risk consulting, retirement consulting, and health consulting worldwide. With 50,000 employees in 120 countries, Aon's mission is "to empower economic and human possibility for clients, colleagues and communities around the world.
Additionally, Aon offers a data technology and advisory service used to develop insights to help clients reduce volatility and improve performance.
Why MBAs Love Aon
In 2012, Aon launched an apprenticeship program in the UK focused on diversity. Now available in the U.S., Aon's program provides opportunities for young professionals to develop vital skills while earning a competitive salary. Upon completion of the program, participants are offered full-time positions. The program serves as a pipeline for young, highly skilled, and diverse professionals to Aon—90 percent of participants come from underrepresented groups.
Life at Aon
An Aon career comes with a competitive benefits package, including comprehensive health, dental, and visual insurance. Additional offerings include life insurance, disability insurance, mental health care, a health savings account, parental leave, and work from home options.
Financial benefits at Aon include a retirement plan, performance bonuses, 401K Plan, employee stock purchase plan, and stock options.
While business analyst roles typically pay around $65,000 per year, upper-level positions offer prospective applicants a clear financial advantage, both in-and-outside the Aon business division.
According to Glassdoor data, associate directors can expect to earn around $117,000 per year, while senior directors can expect an annual increase to $169,000.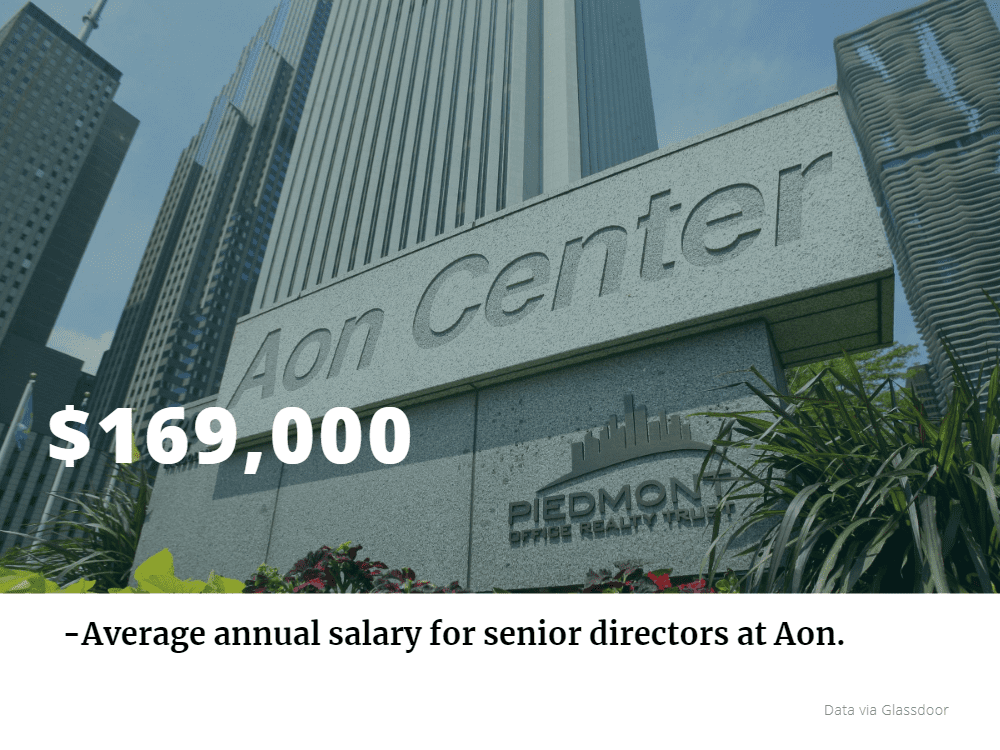 Earning Your Aon Career
According to Glassdoor, getting an interview at Aon is ranked 2.8 out of 5 stars for difficulty.
Online applicants were offered an interview at a rate of 49 percent. Interviewees brought in by campus recruitment amount to 18 percent and those brought in by employee referral 12 percent.
Current Aon Career Openings
This job offering falls under Aon's early career development program "Launch." This program is intended for recent college graduates with a 3.0 or above grade point average.
Required Experience:
Strong analytical and critical problem-solving skills, familiarity with core business concepts, and a clear understanding of a broad range of business, strategy, and finance topics
High proficiency in Excel, including the ability to build detailed models
Ability to manage a workload of competing priorities effectively
Ability to communicate with all levels of colleagues and clients
Strong commitment to teamwork, excellence, and personal & professional growth
Preferred Experience:
Familiarity with databases, analysis and visualization tools (e.g., Access, Tableau)
Risk Optimization modeling tools (e.g., Monte Carlo, Crystal Ball)
Education Required:
Bachelor's Degree or equivalent in Finance, Mathematics, Statistics, Economics, Engineering, or Business-related field
Job Responsibilities:
Support analytical work including data management, loss forecasting, trending, pricing analysis and financial modeling
Collect, organize and analyze data, in support of existing travel insurance business and proposal development
Maintain effective day to day relationships with Aon team contacts in marketing, operations, data processing and finance
Apply existing approaches and processes to specific assignments, alerting the service team to anomalies, as appropriate
Actively contribute to the development of new analytical and problem-solving techniques to understand, assess and manage risk
Review records to ensure completeness and accuracy; bring inconsistencies to the attention of management
Execute routine client service tasks efficiently, delivering products and services, accurately and on time
Contribute to the improvement of key processes
Handle various changing work assignments, so as to support client team workload
Participate in idea generation and brainstorming sessions
Other duties as required
As Risk Benefits Senior Consultant at Aon, you will act as a key advisor for a portfolio of clients, attending regular client meetings and providing expert advice to ensure client product and service needs are met. Your role includes developing and maintaining long-term relationships with clients to enhance service delivery and identify new business opportunities.
Qualifications:
Proven expertise within the Employee Benefits sector
Knowledge of large corporate, mid corporate and SME marketplaces
People management capability
Track record of delivering results
Demonstrative influencing skills
Enthusiastic team player with proven success in cultivating new and existing client relationships
Problem solving skills
Excellent analytical and numerical skills
Highly effective interpersonal skills – able to communicate well across organizational levels
Self-disciplined and organized
Upholds and demonstrates leadership values
Good knowledge of FCA requirements and standards
About the Author