School v. School: Imperial College v. Warwick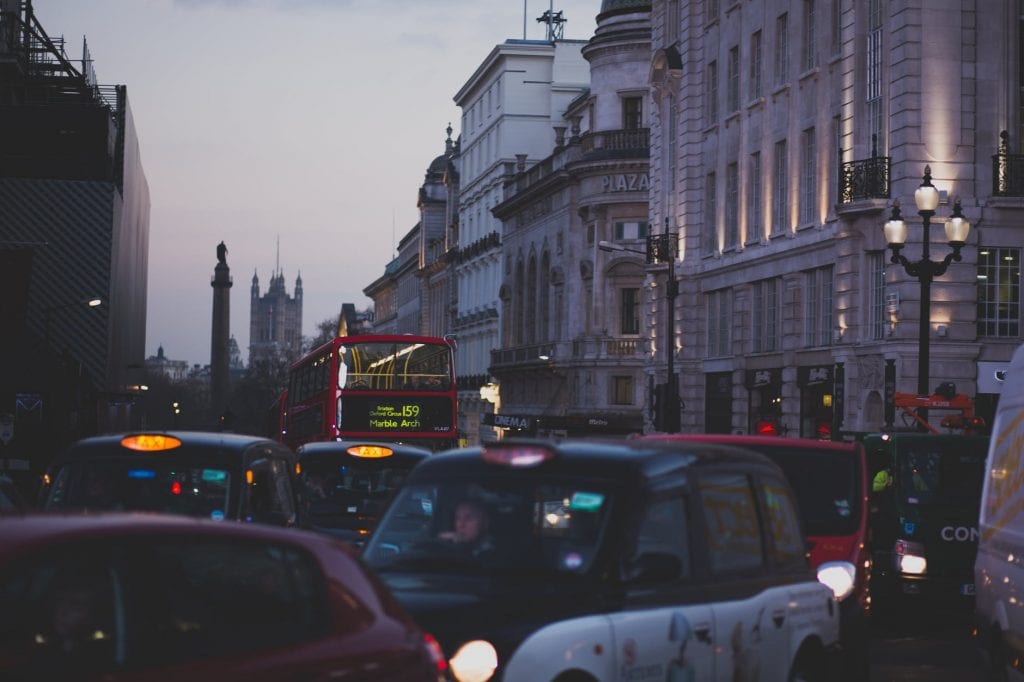 Do you want to live in the city or the country? Do you prefer working in the epicenter of finance in Europe or do you enjoy a slightly slower pace of life? Do you want to earn your MBA from Imperial College Business School or Warwick Business School? That's the question we're going to answer today in our latest School vs. School series article.
Keep reading for a point-by-point comparison of these two competitive MBA programs to help you decide which option best fits your needs.
Imperial College or Warwick: Location
Imperial College and Warwick are just two-hours and 160 km (100 miles) apart by car, but that distance makes a big difference in terms of location. Imperial College is located in the heart of London. That means you'll enjoy everything that big city life has to offer, including bustling city centers, fun nightlife, entertainment, and more. On the other hand, Warwick is located in Coventry, England and built on the River Sherbourne. It's the 20th largest city in the U.K., home to three separate universities, and known for winning the UK City of Culture title in 2021.
Both London and Coventry are good choices for finding a job or internship during the MBA program. Coventry's main industries include manufacturing, business services, finance, research and development, logistics, and creative industries. While London's top industries including financial services, media, technology, and manufacturing.
As to be expected, London's larger size equates to a higher cost of living. According to Numbeo:
Consumer prices in Coventry are 20.26 percent lower than London
Rent prices in Coventry are 58.64 percent lower than London
Local purchasing power in Coventry is 37.40 percent higher than in London
Overall, you would need £2,889.07 in Coventry to maintain the same standard of living that would require £4,600.00 in London (if you rent in both cities).
Imperial College or Warwick: Cost
Just as it's more expensive to live in London, it's also more expensive to earn an MBA.
Imperial: £53,500 ($69,801 USD)
Warwick: £40,450 ($52,774 USD)

£13,050 ($17,026 USD) difference.
Both programs are 12 months in length and include core courses, electives, and international travel opportunities. They also both offer scholarship opportunities for MBA candidates. Imperial offers a range of scholarships up to £53,500 per award. Warwick has fewer scholarships, most only covering up to 50 percent of fees instead of full tuition. Both schools also offer loan financing.
Imperial College or Warwick: Post-Graduation Employment
As for what you can expect post-graduation, both MBA programs provide excellent career opportunities for recent MBAs. At Imperial College, 91 percent of graduates are employed within three months of graduation. At Warwick, 93 percent of MBA students are employed within three months of graduation. So, you're likely to find a job no matter where you graduate from.
But where are you likely to work?
Imperial College: 29 percent consulting, 25 percent IT/Telecoms/Technology, and 23 percent finance.

Top Employers: Amazon, Deloitte, EY, Microsoft, Google, PwC, Strategy&, Experian, IBM, and KPMG.

Warwick: 20 percent consulting, 17 percent financial services, and 13 percent technology.

Top Employers: Accenture, Amazon, American Airlines, HSBC, Microsoft, PwC, CAPCO, Novartis, and Northern Trust.
| Compensation | Imperial | Warwick |
| --- | --- | --- |
| Average Salary PPP (purchasing power parity) | £69,323 | £91,022 |
Curriculum
Both Imperial and Warwick offer one-year-long MBA programs, which means you can expect fairly similar curriculum when it comes to the fundamentals. For example, both MBA programs focus on core courses in subjects such as business economics, accounting, leadership, marketing, and strategy.
At Warwick, you have the option to specialize in entrepreneurship by choosing two electives and basing your dissertation around this subject. Other elective opportunities at Warwick include classes on finance and accounting, management and leadership, marketing, global business, and strategy.
Imperial also has an entrepreneurial focus as part of one of your Group Consulting projects. You can choose the Entrepreneurial Journey program, which is six months of workshops, coaching sessions, and team projects in entrepreneurship. As for electives, they cover a range of subject areas including finance, innovation & entrepreneurship, strategic management, analytics, and digital marketing.
International Learning
At both Imperial and Warwick international learning opportunities are essential to their MBA programs. Both schools offer a variety of options to dive into global business.
At Imperial, there are two international opportunities that stand out:
Global Experience Week: This week takes students to another country for an intensive trip to work with local companies. Past locations include Zambia and Chile.
Exchange Opportunities: Imperial has partnerships with schools in Paris, Shanghai, and Switzerland for an exchange study program.
At Warwick, there are also two international opportunities available to you:
Study Abroad: Warwick has partnerships with the Ross (Michigan USA), Melbourne Business School (AU), Goizueta (Atlanta USA), Chinese University (Hong Kong), and ESADE (Spain).
Compulsory International Trip: A weeklong trip during your second term that will take you to a school around the globe to participate in workshops, classes, and lectures on location. Previous locations include Vancouver, Milan, and Shanghai.
Final Thoughts
Imperial and Warwick are highly comparable when it comes to your MBA education. If you're looking for a more affordable MBA program with a higher salary post-graduation, Warwick is the best choice. If you're looking to work and live in a major city like London, Imperial might be the better choice. The truth is that you can't go wrong with either school, it all depends on what you want.
About the Author