School vs. School: London Business School v. Oxford Saïd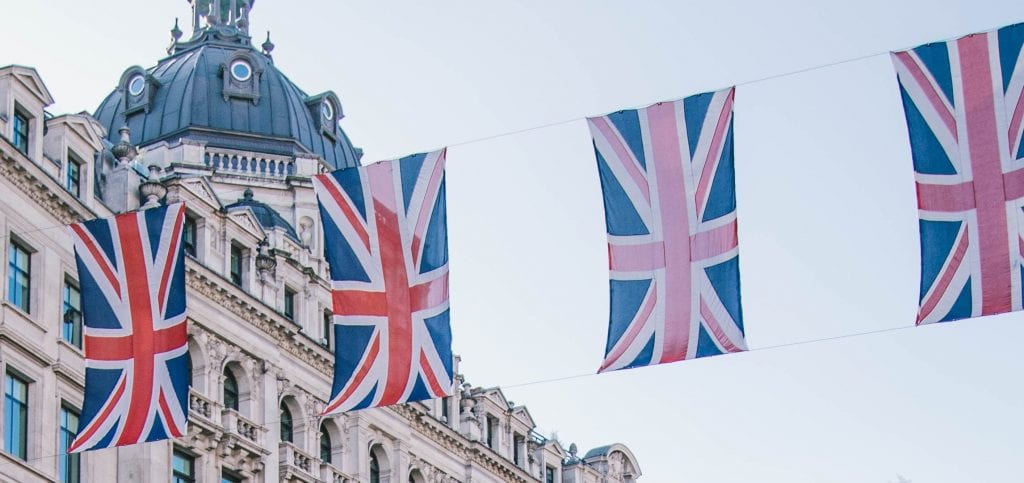 Fish and chips or bangers and mash? Marks & Spencer or Harvey Nichols? London or Oxford? Choosing between two incredible options isn't easy, particularly when they're so comparable. And the same goes for top business schools. How do you know which MBA program fits your needs? That's why we're here.
Our School vs. School series offers a point-by-point comparison of two of the most highly respected MBA programs in the UK: London Business School and University of Oxford Saïd Business School. Keep reading to see how they stack up.
LBS vs Oxford Saïd: Location
London Business School and Oxford Saïd are just two hours apart by car, but that separation can mean a big difference in terms of your experience. While LBS is located in the heart of London with perks like great nightlife, incredible entertainment, and bustling business, Saïd is located in Oxford, a more traditional city with a slower pace of life. It's 30 times smaller than London and the entire city is based around the University of Oxford while London Business School is just a small piece of London.
When it comes to finding an internship or job post-graduation, you can't go wrong in either location. Their close proximity to each other means that you can easily be hired in either location, with the most jobs, of course, being in London. However, as to be expected, more opportunities in London also means a much higher cost of living.
According to Numbeo:
Consumer prices in London are 14.57 percent higher than Oxford
Rent prices in London are 50.12 percent higher than Oxford
Local purchasing power in London is 7.61 percent lower than in Oxford
Overall, you would need £4,604.53 in London to maintain the same standard of life that you can have with £3,600 in Oxford (if you rent in both cities).
LBS vs Oxford Saïd: Cost
Now that you know what it costs to live in London vs. Oxford, what does it cost to earn your MBA degree from either program?
First and foremost, it's important to realize that the London Business School MBA program is 15-21 months in length whereas the Oxford Saïd MBA program is just 12 months. So, automatically, Saïd will be more affordable because you'll spend less time on campus.
Here's how that breaks down in total tuition and fees:
LBS: £87,900 ($114,517 USD)
Saïd: £59,490 ($77,504 USD)
Both schools offer a wide range of scholarships and funding to help you pay for your tuition and living expenses. At Oxford Saïd, there are over 1,100 full or partial scholarships available, and you'll automatically be considered for over two-thirds of these scholarships when you apply. At LBS, admitted students are automatically considered for all awards and there are currently 71 specific full and partial scholarships just for MBA students.
LBS vs Oxford Saïd: Post-Graduation Employment
As for what you can expect post-graduation, both MBA programs are highly respected and provide graduates with exceptional opportunities in their chosen career fields. In 2018, 95 percent of the LBS graduating class received a job offer within three months of graduation, which dropped to 92 percent at Oxford Saïd. So, you're likely to be employed after graduation at whichever school you choose.
But where are you likely to work?
London Business School: 37 percent consulting, 23 percent finance, and 23 percent technology.

Top Employers: McKinsey & Company, Boston Consulting Group, Amazon, Bain & Company Strategy&.

Oxford Saïd: 27 percent financial services, 24 percent technology, 23 percent consulting.

Top Employers: Accenture, BCG, Deloitte Consulting, McKinsey & Company, Amazon, Google, American Express, Microsoft.
| Compensation | LBS | Oxford Saïd |
| --- | --- | --- |
| Overall Mean Salary | £79,885 | £72,628 |
LBS vs Oxford Saïd: Curriculum
As we stated above, the Oxford Saïd MBA program is only 12 months long while the LBS program is 15-18 months long, so that means your curriculum may be quite different. While you'll probably take many of the same fundamental courses, LBS will allow you to dive deeper into elective content.
For example, year two content at LBS is entirely tailored to the student and includes options such as a global business experience, international exchange, business project, internship, capstone, and more. Elective options include courses in accounting, economics, finance, management science and operations, marketing, organizational behavior, and strategy & entrepreneurship.
At Oxford, electives are more limited and are considered optional. For example, you can choose an optional internship or participate in an optional international elective. The key difference between Oxford Saïd's curriculum and LBS is that Saïd places keen emphasis on entrepreneurship with an Entrepreneurship Project that's the focus of one of three integrative modules.
International Learning
At both LBS and Saïd international learning opportunities are essential to their MBA programs. Both schools offer a variety of options to dive into global business.
At Saïd, there are three international opportunities:
Growth prospects and opportunities for business in Africa: This weeklong course takes students to Johannesburg, South Africa to dive into business in Africa.
Fintech: Present and Future: London: This London-based course is a four-day field trip focused on Fintech.
Digital Transformation of Marketing, Media, and Advertising: This international trip to New York City teaches students about marketing, media, and advertising.
At LBS, international opportunities are a little more flexible and fleshed out.
Global Business Experience: This course allows students to study global business in either Johannesburg, Mumbai, or São Paulo.
International Exchange: LBS has over 30 academic partners in the Americas, Asia, Africa, Oceania, or Europe where you can study for a few months in an exchange program.
Final Thoughts
LBS and Oxford Saïd are highly comparable when it comes to your MBA education. If you're looking for more opportunities to learn and tailor your education, LBS is the better choice. If you're looking to graduate more quickly and get back to work, Oxford Saïd might be the better choice. The truth is that you can't go wrong with either school, it all depends on what you want.
About the Author