News Roundup – Smeal Rises in Rankings, Graziadio's Noteworthy Alumni, and More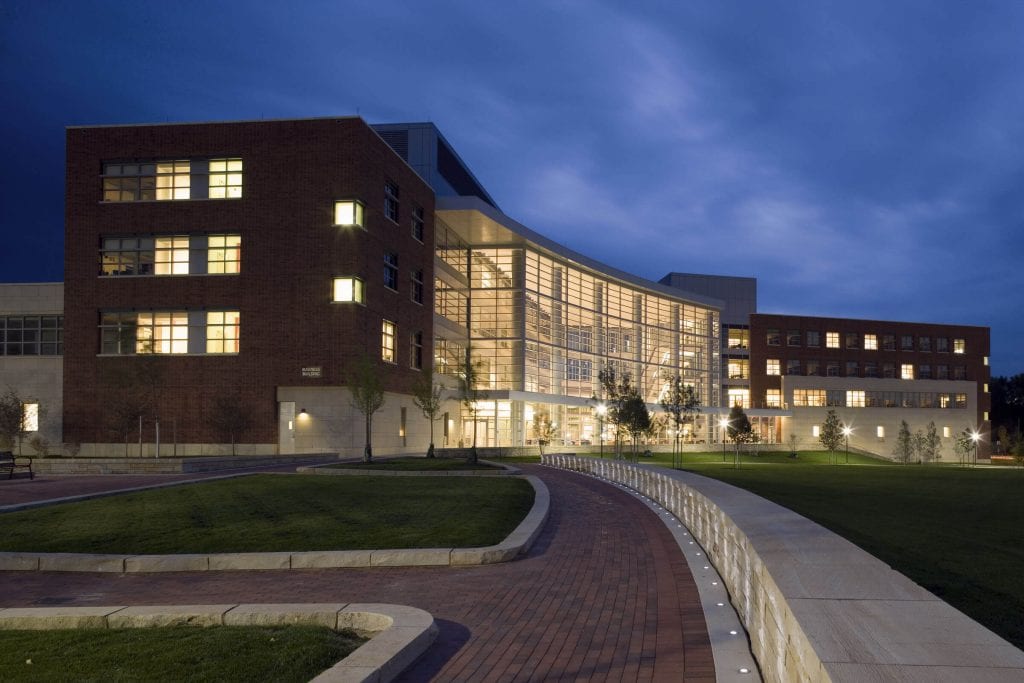 Let's take a look at some of the biggest stories from this week, including some Online MBA rankings updates, and more.
---
Penn State Smeal's Online MBA has risen three spots to land at sixth on U.S. News and World Report's list of Best Online Programs.
This is the fourth year in a row that the degree has landed on U.S. News' top ten. With the use of statistical and peer-reputation surveys, the publication ranks schools in five different categories. For Online MBAs, the categories include engagement; student performance; faculty credentials and training; and student services and technologies.
Smeal's Online MBA for Veterans also ranked fourth among degrees of its kind. "Our many partnerships and resources at Penn State allow us to offer a menu of more than 20 concentration choices that serve an extremely diverse span of interests. This accolade is a testament to our dedication in delivering an excellent program to a student body of exceptionally talented individuals," says Stacey Dorang Peeler, Penn State Online MBA managing director.
You can read more about the rankings here.
---
A UCLA Anderson School of Management MBA recently made news with a new vehicle sharing program unlike any other: a ride share for motorcycles.
Gillermo Cornejo, Founder and CEO of RiderShare, started the business with assistance from Anderson's Venture Accelerator. Cornejo and his teammates were given the opportunity to interview thirty executives from the sharing economy in order to formulate their business plan. The team also received an award from the Pritzker Group Venture Fellows laid the financial groundwork for RiderShare.
Cornejo recalls growing up with a love for motorcycles but was prohibited by the cost of owning and maintaining one. Thus spawned his idea for RiderShare.
The service works by offering free listings to motorcycle owners who wish to rent out their bikes. Through a vetting process, renters and riders qualify to participate. They also must be 21-years or older. Cornejo and his team currently run services in Los Angeles, San Francisco, Houston, and Denver. For more on RiderShare, read here.
---
Professor Yun-Oh Wang of University of Pittsburgh's Katz School of Business had another title before he began to teaching: serial entrepreneur.
After starting three companies, Whang decided to turn his passion into a full-time teaching position. He is the faculty director of Katz' MS in Marketing program, in addition to serving as Assistant Clinical Professor of Business Administration at the school.
"Since my practitioner days, I have always been fascinated by marketing because it deals with consumers so directly," says Whang. "Humans are simply impossible to understand, so it makes it extremely rewarding when marketing clicks with consumers."
This clever take on marketing as a means to understanding the human condition is part of what makes Whang such a popular professor at Katz.
"I teach Marketing Research and Consumer Behavior," Whang says, "in addition to a variety of other courses in global, sports, and digital marketing. My classes focus on application. I am a firm believer of 'learning by doing.'" Whang also hosts companies for student talks, encourages students to participate in contests such as the Adobe Analytics Case Competition, and perhaps most importantly, makes sure they know how to relax. He hosts an end of year dance and karaoke party at the end of each year.
For more on Whang and Katz' MS in Marketing, read here.
---
The University of Washington Foster School of Business has announced that it will accept the Executive Assessment (EA) test as part of the application for all work-compatible MBA degrees.
A new exam administered by GMAC, the EA is designed for working professionals. It measures applicants' workplace skills with a 90 minute test covering verbal, quantitative, and integrated reasoning skills.
Morgan Sage, Associate Director of the Tech Management MBA program, says, "We are thrilled to provide applicants the additional option of taking the Executive Assessment. With greater emphasis on professional experience, we believe that the EA is positioned to better assess the academic capacity of working professionals."
Read here for more on the Executive Assessment and applicable program information.
---
Each year, Pepperdine Graziadio chooses 44 of the most notable alumni among their worldwide ranks of over 40,000 across the world.
The alumni on this list embody the characteristics that the voting board determines to embody the notion of positive impact upon their industries and communities.
Among this year's notable alumni are Marissa Andrada, Chief People Officer at Chipotle, who earned the Fully Employed MBA in 1992; Candi Castleberry-Singleton, VP of diversity partnership and strategy engagement at Twitter, (EMBA '06); Robert Kyncl, (Fully Employed MBA, '97) Chief Business Officer for YouTube; and Fiona Ma (Executive MBA, 00), who is the state of California's 34th Treasurer.
Read here for the full list of 2020's notable alumni.
About the Author