Top 5 Scandinavian MBA Programs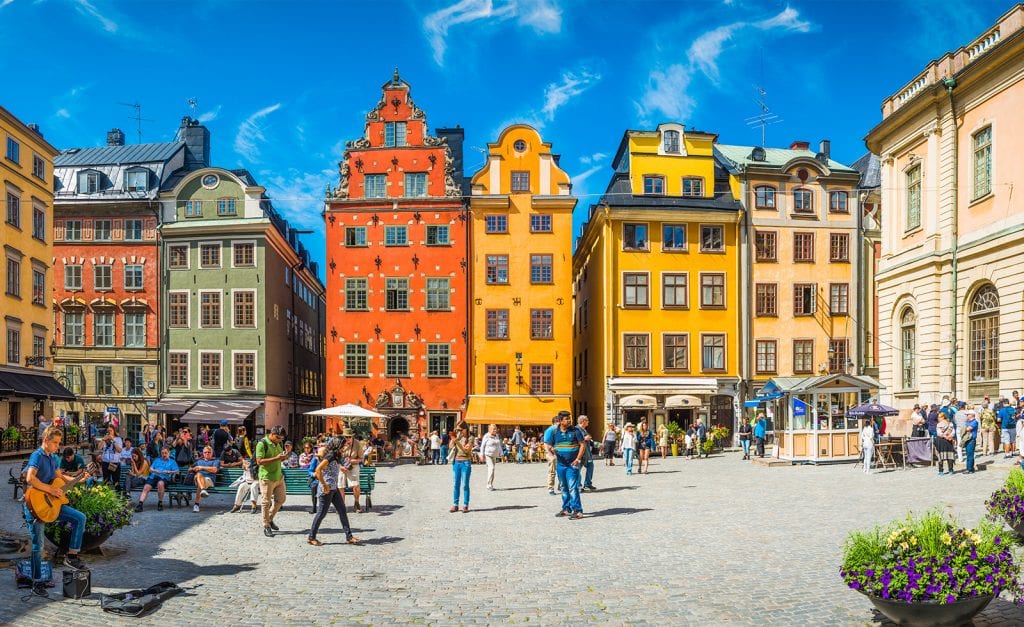 Scandinavia isn't just a beautiful location where you can see the northern lights. There are some top-notch global universities in Sweden, Finland, Denmark, and Norway that shouldn't be ignored. These schools offer high-quality teaching, cutting edge research, and exceptional student services.
Here's our choice for the top five Scandinavia MBA programs.

The Aalto University School of Business, located in Helsinki, Finland, offers an MBA program accredited by the AACSB, AMBA, and EQUIS. The program is highly flexible and allows students to work full time while pursuing their degree. In-class sessions are held just once a month over seven days—full time on Friday and Saturday and evenings on Monday, Wednesday, and Thursday.
The Aalto MBA is designed for working professionals looking to enhance their career by gaining leadership, strategic and tactical skills. Participants typically have around 10 years of work experience and come from a variety of backgrounds including engineering and tech (38 percent), business (27 percent), and health care (10 percent).
It's a two-year program that begins every January and students must complete 90 credits to graduate. Those credits include studies in:
Economics
People Management
Managerial Accounting
Marketing
Finance
Strategic Management
Self-Leadership and Communication
Financial Accounting and Analysis
Business Processes
Corporate Responsibility

Ranked 36th on the Financial Times list of top European Business Schools, the BI Norwegian Business School offers an 18-month Executive MBA program designed for global business professionals. The program consists of six intensive modules—two weeks long—composed of core courses, consultancy projects, and personal development programs. There is also the possibility to focus your degree in one of four specializations:
Global Management
Digitalization
Sustainability
Business in China
The EMBA program gives students an integrated view of business across different cultures and in a range of challenging leadership positions. You'll be provided the tools and skills needed to lead a global company and transform your organization through professional creativity and entrepreneurship. The program is based on Scandinavian leadership ideals and focused on taking a practical approach to business learning.

Copenhagen Business School is home to a full-time MBA program that is internationally recognized and respected. AMBA, EQUIS, and AACSB accredited, the program is one year in length and ranked 33rd among European business schools according to Financial Times. The program's foundations are built on Scandinavian values and focus on the Scandinavian approach to leadership.
Students in the full-time MBA program take a combination of theory and practice courses that draw heavily from real-life business scenarios. The goal is to help students better understand the theories, concepts, and methods used to drive managerial decision making. Small class sizes and students that come from a wide range of backgrounds make this a highly international experience. Classes begin in October each year.

The Stockholm School of Economics is home to a world-class Executive MBA program. It's ranked 66th in the world by the Financial Times. It's recognized for its focus on international course experience, work experience, and sustainability. Located in the birthplace of such global companies as IKEA, Ericsson, Volvo, and H&M, the Stockholm EMBA will help professionals grow into their business responsibilities
The program is broken down into seven modules that consist of courses, live streams, and skill seminars. Each module is focused on a sub-discipline and builds from there. The modules are:
Preparation and Foundation
The Business Context
Accounting and Finance
Value Creation
Concentration: Financial Management or Innovation & Entrepreneurship
The Global Context
Capstone
18 months in length, the program is delivered part-time across three continents. Students are typically 39 years old and have an average of 13 years of work experience. Each class is composed of just 53 students from a range of backgrounds, including manufacturing, automotive, healthcare, IT, banking, etc.

The University of Aarhus School of Business and Social Sciences (Aarhus BSS) is home to an MBA program that is AACSB, AMBA, and EQUIS accredited. It's a part-time program that can be completed in two years or extended up to six years. It's a highly flexible program broken down into four semesters.
Semester one and two include basic modules in strategy, marketing, finance, human resources, and business.
Semester three is set aside for electives and projects in areas of business economics. You'll complete method workshops and choose classes based on your personal interests.
The fourth and final semester is dedicated to your master's project that will demonstrate your ability to put your new skills into practice.
The MBA program begins every year in August and January. Most teaching is completed in Danish, but the literature is presented in English. Thus, students must be able to follow an English language course. Class sizes are small and focused on there and the latest management tools.
About the Author