The Top 5 Texas Salaries for MBA Grads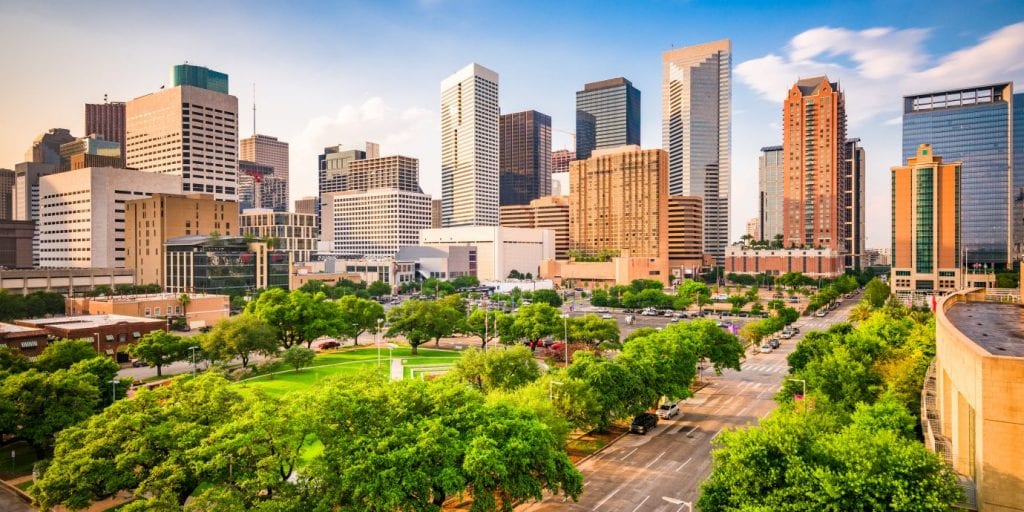 While many business hubs of the world lie in major cities like New York and Tokyo, plenty of opportunities lie elsewhere. Like Texas, for instance. This state is home to growing cities, such as Austin, Houston, and the Dallas-Fort Worth region, which saw the largest population growth than all U.S. cities. So why not consider these top MBA grad Texas salaries to see if it's the place for you? 
For those who are interested, we've compiled some of the best MBA programs whose graduates went on to earn the highest salaries in the state. All of these were included in U.S. News' best business graduate schools list. Because at the end of the day, you gotta make that money.

This university is located in Houston, Texas. Rice University's Jones Graduate School of Business has some serious skin in the game. That's why it's at the top of our list. The average salary for its graduates is $124,798. On top of that, 92.3 percent of its grads accepted a job offer within three months of graduating. That's pretty impressive. Most have gone into consulting, but a solid chunk of graduates went on to work in finance and accounting. 
And if you're serious about settling down in Texas, most graduates wound up accepting jobs in or right outside Texas. So there's that.

Settled in Dallas, the SMU Cox School of Business is rooted in religion, but its students leave with more than holy knowledge. They leave with jobs whose salaries average $101,415. The amounts really vary depending on what graduates concentrate on. For instance, general business grads earn the highest salary at $112,857. (They also have a 100 percent employment rate three months after graduation.) Marketing graduates, on the other hand, earn the lowest: $85,750. 
No matter what area you choose to focus on, you're destined for success. 

The Naveen Jindal School of Management is the largest school of the University of Texas at Dallas' eight schools. Pretty impressive, right? No wonder its grads wind up finding success. The average salary for its students is $102,000. On the higher end of the scale, some MBA graduates earn $130,000. On the lower end? $75,000.
That doesn't even include the average guaranteed bonus employers tend to offer employees in these roles. On average, these bonuses add $12,640 to your annual salary, but that could even be as high as $70,000 for graduates from this school.
Texas A&M University, located in College Station near Houston, might be better known for its football team and marching band, but that doesn't mean its business school isn't a winner when it comes to business school. In fact, the university has been offering a general MBA since 1951 at the Mays Business School. Since then, things have only gone uphill. That's why its MBA graduates go on to earn, on average, $102,000—making this university a tie with the Naveen Jindal School of Management.
The highs and lows are pretty similar between both universities, but the Mays Business School has had graduates go on to focus on some interesting sectors: healthcare, tech, and even energy. Every university has something different to offer its students, and it might come down to more than just money.

And, lastly, another Houston-based business school. The C.T. Bauer College of Business fist opened in 1942. The college offers a number of different MBA degrees, including an executive MBA and a professional MBA. Graduates with the program earn an average annual starting salary of $93,450. That's a whole lot of money for someone fresh out of graduate school. And it's a number that will only go up as professionals build more experience and knowledge.
Now, these salaries shouldn't determine what school you decide to attend, but they're worth considering. Employment rates are important too. For some, perhaps it's the faculty. Either way, at least you can rest easy knowing that you shouldn't hit too many hurdles once you get that diploma.
About the Author