Top MBA Recruiters: Goldman Sachs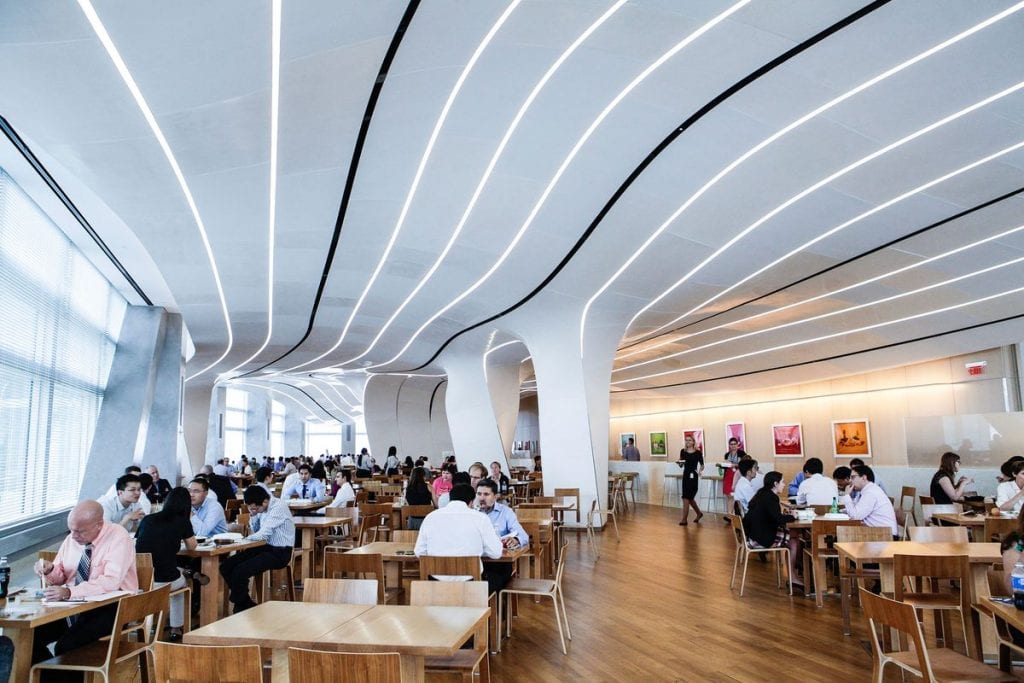 As one of the largest lending, securities, and investment management firms in the world, Goldman Sachs (GS) sits in the top tier of the Fortune 500. The global firm, headquartered in New York City, was founded in 1869 by Marcus Goldman. Samuel Sachs, Goldman's son-in-law, joined the firm in 1882. Over the next decade, GS evolved into a provider of commercial paper for those starting businesses, and in 1896 it entered the New York Stock Exchange.
With offices in every major financial center in the world, Goldman Sachs is the 'it' company for many MBAs.
Why MBAs Love Goldman Sachs
The most obvious factors that draw MBAs to Goldman Sachs are its high average salary and its place as one of the world's most prestigious institutions. But the draw to work there goes deeper than dollar signs and clout, as many employees can attest.
Another strong draw to GS is its heavy focus upon tech across all of its departments. For any MBA with a background in tech or a desire to specialize in it, GS is rife with opportunities. A recent article in efinancialcareers.com notes, "Openings for engineers account for a much higher proportion of the total at Goldman Sachs [compared to] other financial services firms. [It is far more] heavily skewed towards technology recruitment than its rivals right now."
This, coupled with the firm's ambitious effort to re-brand itself to younger workers who may feel gun shy about Wall Street, make it the leader of a large pack of competitors. One of its recent branding blitzes included the  "Day In The Life" campaign, meant to attract young talent and show how the firm has re-energized itself over the past decade.
GS also announced its effort to close the gender gap. Its goal is to achieve 50 percent gender parity in its analyst and associate programs. This amounts to 2,500 hires or 70 percent of its annual recruitment.
On the topic of diversity, Goldman is also well known for its MBA tuition assistance programs. It offers MBA fellowships to Hispanic, Black, or Native American first year b-school students. After fellowship candidates complete the Summer Associate interview process, GS evaluates them based upon their performance. The fellowship includes a $35,000 cash award in addition to the summer associate salary. If the candidate accepts a full-time offer after the summer internship, he or she receives another $40,000 along with a signing bonus.
Adding to its appeal, Goldman was ranks third on Vault's "Best Banks to Work for In 2020." The list is compiled using a weighted survey consisting of criteria such as prestige, firm culture, compensation, business outlook, overall satisfaction, training, and work/life balance.
Goldman Sachs Careers
A job at GS guarantees that you'll be surrounded by some of the most talented and creative minds from all over the world. The elite pool of potential hires from which GS recruits comes from schools across the U.S., as well as from top international programs such as INSEAD, HEC, London Business School and Hong Kong University of Science and Technology. Among its top destinations for recruiting in the States are The Wharton School, NYU Stern, Cornell SC Johnson School of Business, Columbia Business School, University of Chicago Booth, Harvard Business School, and Dartmouth Tuck School of Business.
Over and above the big names of these schools is the top talent that emerges from them, which is what many employees praise as one of the perks of working there.
Life at Goldman Sachs
As mentioned, GS prides itself on "cultivating and sustaining a diverse work environment and workforce," which is a definitive statement on the firm's company culture. Teamwork is emphasized as the driving force behind the company's success, and it touts the fact that its employees "have the right to expect a workplace in which the richness of their lives and experience is welcomed and valued by their team and by the firm."
With such efforts as the Africa Recruiting Initiative, the Diverse Abilities program, the Veterans Integration Program, and Returnship®, GS serves as an example to many other firms who work to remain inclusive in hiring.
Though collaboration and teamwork are key at Goldman, the atmosphere is still one of the industry's most competitive. Employees at every level can expect to work 50 hour weeks (at least), and can expect to undergo an intensive year round review process. But the benefits, including an impressive 401K; paid leave and holidays; wellness initiatives like gym memberships; and company sponsored meals in well appointed cafeterias tend to take the edge off of the long hours.
One analyst in Chicago reports, "Overall atmosphere was pleasant and involved working with many teams as well as independently. Challenging but fulfilling workplace." An associate from Jersey City says, "Goldman Sachs has a culture like no other. It's all about teamwork in a fast paced environment. You just roll up your sleeves and get to it. A good place to work." Another analyst from Dallas had says, "The most enjoyable part was the people. A typical day at work could range from 8 a.m.-6 p.m. or 7 a.m.-7 p.m. depending on the time of year."
Goldman Sachs Application and Interview Process
GS offers a transparent hiring process with each step of the way clearly demarcated before potential employees even get started. The firm recommends planning a timeline,with the application process beginning on July 15 each year. Potential hires are advised to explore the various paths available through the website, peers who have applied, or mentors. Information sessions, webinars, and recruiting events are great ways for applicants to connect with recruiters, so these are highly recommended.
Next comes the online application. After submitting it, applicants can check their status through the online portal. It's helpful to note here that GS encourages employees from all backgrounds to apply, not just those with previous finance experience. If they advance through the application stage, applicants will be contacted for a virtual interview, for which there are preparation resources available. Some potential hires may be invited to one of Goldman's offices for an in person interview.
Current Openings
Goldman is currently hiring for multiple positions both globally and nationwide. Some current open U.S. jobs include roles as a finance associate in Chicago; a wealth management analyst in Philadelphia; a global diversity and inclusion associate in New York, and a research analyst in New York.
The various options for both current and future MBAs are listed in detail on Goldman's Careers site.
About the Author