The Top 5 MBA Programs in Italy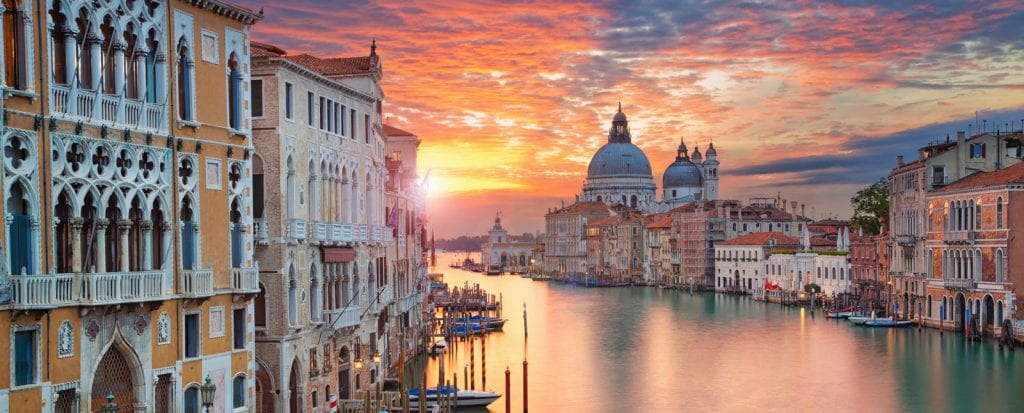 If studying abroad for your MBA is an option, Italy is one country that should top your list. A founding member of the European Union, Italy is a leading manufacturer and exporter of a wide variety of products—major consumer goods like include vehicles, pharmaceuticals, clothing, furniture, and food. Agriculture is also vital here, and unsurprisingly, it is the world's largest wine producer. Additionally, Italy's place as a global center of luxury goods and fashion position it at the forefront of these big money industries.
If these things, not to mention the stunning Mediterranean climate, Italy's wealth of ancient historic sites, and its educational affordability sound appealing, then read on. Following is a look of some of Italy's top MBA programs.

Located in the Lombardy region of Milan, SDA Bocconi School of Management holds the "triple crown" of accreditation from the three international associations of note, the AACSB, EQUIS, and AMBA. It is considered the most prestigious Italian school in our list, sitting in the 29th overall spot in the Financial Times 2020 "Global MBA" ranking—the lone business school in Italy to crack the publication's top 100.
Bocconi offers a one-year, full-time MBA. After nine months of study, students may choose from an individual internship or entrepreneurial project, a group business lab, international business exchange or an on-campus skills trial to culminate their experience. Students can choose to extend these projects for up to six months after their nine month classroom experience.
In addition to the one-year MBA, Bocconi also offers an International Masters of Business (IMB) degree located in Mumbai, India. The IMB comprises two 11-month modules, including a 4-month specialization semester spent at the Bocconi main campus in Milan. Also available are an EMBA (offered in English and Italian) and a Global EMBA. Both take place over 18 months.
Concentrations
Finance and Financial Institutions
Customer Marketing
Innovation, Product Development, and Execution
Private Equity and Entrepreneurship
Student Profile
Currently published information states that the MBA class is comprised of 33 percent of students who identify as female, and that the average number of years of work experience is 5.5. The average student age is 29, and there are 93 students from 35 different countries.
Tuition
Tuition for the One-Year MBA is €59,000 ($63,770 USD), which is payable in four installments, while the Global EMBA costs €53,000 ($57,170 USD) Current cost information for the IMBA can be found here.

Nestled in the Villa Guastavillani, a 16th-century residence at the foothills of Bologna, the location of BBS is one of its best features. BBA offers a 12-month full-time Global MBA; a 12-month full-time MBA, and an Executive MBA, with 12 or 15 month options.
Concentrations
The Global MBA is taught entirely in English and is divided into three blocks – general management, concentration-specific courses, and an internship or project work period. The concentrations are:
Design, Fashion and Luxury Goods
Food and Wine
Green Energy and Sustainable Businesses
Supercars, Superbikes, and Motorsports
The full-time MBA takes place over 12 months, and it is taught in a combination of Italian and English. Students can choose to concentrate in a number of courses of study.
Food and Wine
Green Management and Sustainable Businesses
Life Sciences and Medtech
Retail Management and E-Commerce
Asian Markets
Tourism, Heritage and Events
Data Science
Digital Marketing and Communications
Cybersecurity
Finance and Fintech; Finance, Control and Auditing; HR & Organization; General Management, Wealth Management, and Marketing Management (all separate concentrations within Finance)
The Executive MBA includes part-time formats designed for higher level professionals, and it takes place in 12 to 16 month durations.These courses are taught in a combination of Italian and English. EMBA concentrations are:
Sustainability and Business Innovation
Supply Chain and Operations
Tech and Innovation
Entrepreneurship
Business Innovation Design
Student profile
The average age of a Global MBA student is 30, while the average age of a full-time MBA is 25. Executive MBAs are generally around 35-40 years of age. All classes are relatively small, with around 15-20 students in each course.
Cost
The Global MBA's tuition is €27,000 ($29,125 USD); the full-time MBA is €35,000 ($37,753 USD); and the Executive MBA is €29,400 ($31,713 USD) if company subsidized, and €23,500 ($25,350 USD) if student funded. Installment payments and financial aid are available.

The University of Pisa is one of the oldest universities in the world, founded in 1343. The school offers a straightforward 12-month MBA program with two components—a series of lectures and a masters thesis in the form of either a research project or an internship.
Concentrations
Financial Accounting and Financial Statements
Marketing
Corporate Finance
Financial Markets
HR Management
Strategy, Auditing and Corporate Governance
Cost Management and Budgeting
Corporate Entrepreneurship and Responsible Management (further divided into courses covering global market trends)
Student Profile
While the only widely available information regarding class profile is that 30 students are accepted into the program each year, further stats regarding student age, work experience, gender representation, and countries of origin may be found by contacting the university.
Cost
The current tuition for University of Pisa's MBA is €8,000 ($8,640 USD).

Located in Italy's nexus of design and innovation, Polytechic of Milan's School of Management was founded in 1979 with its Master of Production Engineering as the inaugural degree offering. In 1986, a number of public and private organizations formed a consortium to fund the school, helping it to evolve into one of the premier training institutions for future business leaders. The school lies at "the intersection of engineering, management, and economics," and the Institute as a whole has been ranked 16th in the world, sixth in Europe, and first in Italy. It offers an International full-time and part-time MBA, a Flex Executive MBA, regular Executive MBA, a part-time EMBA, and a Global EMBA.
Concentrations
While MIP does not list formal concentration titles, each program format consists of 'pillars' which instead embody business concepts upon which each student bases their course of study.
Duration & Average Years of Work Experience
IMBA: 12 months, 3 Years Work Experience
IPTMBA: 20 months, 3 Years Work Experience
IFEMBA: 24 months, 3 Years Work Experience
EMBA: 24 months, 6 years Work Experience
FEMBA: 24 months, 3 Years Work Experience
GEMBA: 19 months, 6 Years Work Experience
Cost
IMBA: €35,000
IPTMBA: €32,000 (individual)/ €37,000 (corporate)
IFEMBA: €32,000 (for companies €37,000)
EMBA: €32,000 (individuals)/ €37.000 (corporate)
FEMBA: €32,000 (individuals)/ €37,000 (corporate)
GEMBA: €75,000

The Trieste School of Management is located in the historic Ferdinandeo Palace, built in 1858 in honor of Emperor Ferdinando I d'Asburgo. An expansion in 2010 provided modern classroom spaces to meet increasing enrollment demand.
Formats
MBA in International Business (IMBA): full-time, 12 months; part-time 24 months
Executive MBA: part-time, weekend courses
Concentrations
The IMBA begins with core courses in Marketing, Finance, Personal Development, Strategy, Organization, Human Resources Management and  Accounting, all of which are taught from an international perspective. Entrepreneurship and innovative projects, in partnership with company sponsors are also part of this core. After forming this foundation, IMBA students move into one of two concentrations: Emerging Markets or Advanced Finance and Risk Management, which are supplemented by a wide variety of electives.
Cost
Tuition for the IMBA is €25,000 ($27,135 USD), and the EMBA is €30,000 ($32,500) both for company sponsored and and self-funded tuition.
About the Author