Where Should I Work: A.T. Kearney or Bain?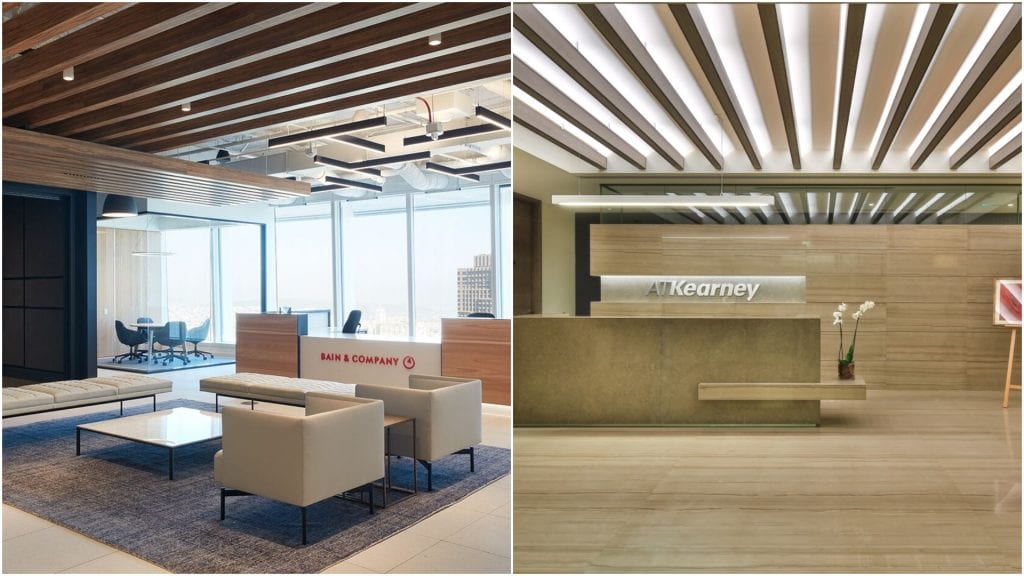 A.T. Kearney and Bain are two of the top consulting firms in the world. They are elite organizations that offer employees a blend of prestige, high compensation, and exciting opportunities. So, it should be no surprise that they are highly sought-after employers for MBA graduates.
But if you get a job offer from both Bain and A.T. Kearney, which one should you choose? Is there a "best" option?
Where Should I Work? A.T. Kearney or Bain
In our "Where Should I Work" series, we put top MBA employers head-to-head to help you make the right decision for you. Today, we're taking on A.T. Kearney and Bain to compare the biggest draws and drawbacks of each company.
A.T. Kearney or Bain: Internships
A.T. Kearney offers a Summer Consultant Program to help interested MBAs get their foot in the door. It's a ten-week internship that teaches students what it's like to be a consultant at A.T. Kearney. MBAs will start the program with three days of training, learning about the company's culture and their specific approach to consulting. After that, interns head to their assigned local office to work on specific projects. While working as an intern, MBAs will be treated just like any other full-time associate. They'll be expected to collaborate with managers, principles, and partners to create successful client solutions.
Bain offers a range of internships at the office of your choice. These Summer Associate programs are ideal for MBAs and other advanced degree individuals who are interested in exploring life as a Bain consultant. The internship begins with a weeklong, off-site training course before students become fully immersed in their internship assignment. Interns work directly with companies, partners, and mentors, taking on the responsibilities of a full-time consultant.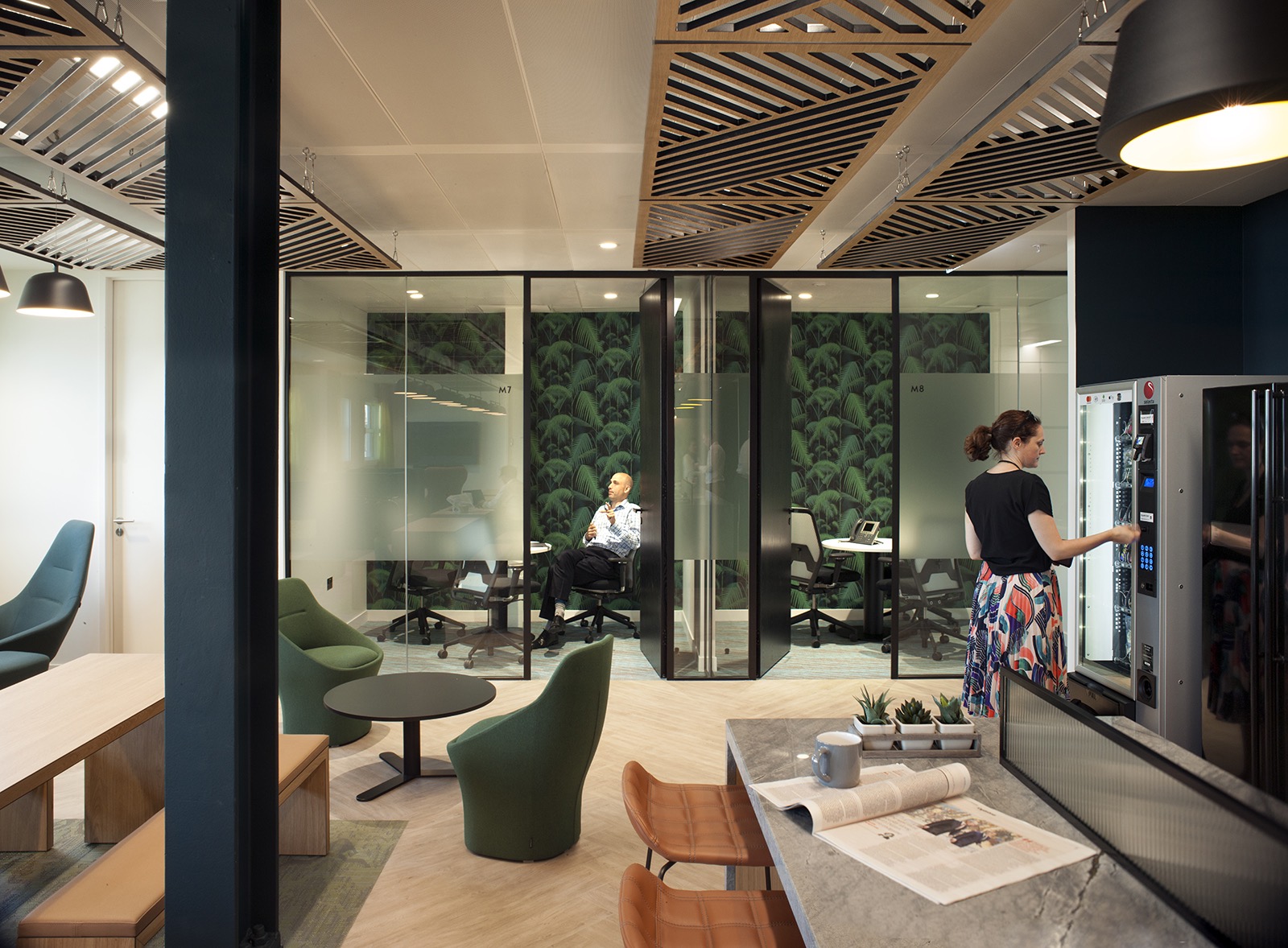 A.T. Kearney or Bain: Interviews
Both A.T. Kearney and Bain have similar interview processes. Each are designed to see how candidates fit the company culture and if they have the necessary skills to be successful.
At A.T. Kearney, the interview process consists of both behavioral and case interviews. There may also be a case presentation for MBA candidates. The idea is to assess your analytical skills and how you approach problem-solving. It's a unique combination that tests how you might react in a variety of situations. To succeed, you'll need to be organized and extensively analytical.
At Bain, you'll be pressure-tested during your interview. It's a two to three-round interview that's designed to test four key areas:
Problem Solving: Can you creatively and pragmatically find solutions to many complex client problems?
Leadership: Can you lead and contribute to teams and guide change?
Results-Driven: Do you know how to make instrumental and quantifiable differences during a project or for the entire organization?
Passion: Are you enthusiastic and passionate about life and work?
A.T. Kearney or Bain: Compensation
You'll earn a healthy compensation package whether you choose to work at A.T. Kearney or Bain. In fact, the differences could be considered rounding errors. In either case, you'll take home around $200,000 each year with an additional $25,000 signing bonus to kick off your career.
| Firm | Base Salary (USD) | Performance Bonus (USD) | Signing Bonus (USD) | Total (USD) |
| --- | --- | --- | --- | --- |
| A.T. Kearney | $158,000 | $44,100 | $25,000 | $227,100 |
| Bain | $165,000 | $41,000 | $25,000 | $231,000 |
A.T. Kearney or Bain: Culture
A.T. Kearney was the original split from McKinsey & Company, which means it's a company with an impressive history. They are now the best-known consulting firm in the world for sourcing, procurement, and operations. Over the last twenty years, they've made a great reputation for themselves as a challenging place to work. On Glassdoor, it has 4.1 out of 5 stars rating, 86 percent would recommend the company to a friend, and 94 percent approve the CEO.
Bain is the youngest of the "Big 3" management consulting firms. What this means is that they hire the best and brightest minds in the industry. They are willing to take large market risks and make differentiating moves. You'll be surrounded by only the best of the best, and will need to do a lot to stand out in the crowd. On Glassdoor, Bain has a stellar reputation, with 4.6 out of 5 stars, a 99 percent CEO approval rating, and 94 percent recommending Bain to a friend. Bain also ranked second overall in the U.S. on Glassdoor's recent "Best Places to Work" list.
A.T. Kearney or Bain: Career Development
A.T. Kearney has spent a lot of time and money developing personalized learning and development programs for career success. For example, they have the Success with Flex program, which is designed to offer flexible scheduling options for employees, so they can find the best work/life balance for them. There's also a Pathway for Parents program, which provides resources for working caregivers. Lastly, the Encore program helps professionals re-enter the workforce after a long break.
According to Bain, "Your opportunities extend far beyond your home office, though. You'll team with offices across markets on cases that expose you to diverse skill sets and thinking, an important aspect of your career growth and development. And every 18-24 months, you'll attend a global training session where you'll learn from our worldwide managers and partners, and share perspectives with colleagues from 58 offices worldwide."
A.T. Kearney or Bain: Recruiting
A.T. Kearney and Bain work alongside a number of top business schools across the country to recruit on campus. In many cases, MBA students can begin the interviewing process right on campus. Both companies head to top universities for the internship season and then later during fall recruiting.
For your best chance of landing an internship or job at either Bain or A.T. Kearney, you'll want to be at a top MBA program, including:
About the Author