Post tagged "booth"
Sep 19, 2019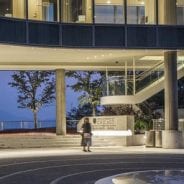 The biennial Forbes "Best Business Schools" ranking is out, with Chicago Booth on top for the first time in school history. And among international schools, London Business School finds itself on top yet again.
Continue reading…
Jun 7, 2019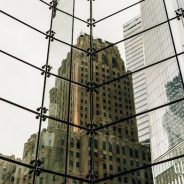 Landing a job in an investment firm is a top goal for many MBAs. They want to bring their talents and knowledge to investors, banks, and corporations who can benefit from their expertise. It's an exciting and very demanding career field, especially in the wake of the Great Recession of 2008 and 2009.
Banks, brokerages, and financial services firms are looking for candidates that have deep and broad insight into the industry and a willingness to learn more. That's how you get started as an Investment Banking Analyst. Continue reading…
May 15, 2019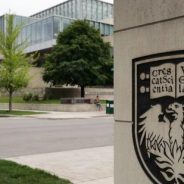 Hopeful applicants to the 2022 MBA Class at the University of Chicago Booth School of Business have a new batch of deadlines to keep tabs on.
New Chicago Booth MBA Deadlines
Round 1

Application deadline: Sep. 26, 2019
Decision released: Dec. 5, 2019
Round 2

Application deadline: Jan. 7, 2020
Decision released: March 19, 2020
Round 3

Application deadline: April 2, 2020
Decision released: May 21, 2020
---
Learn more about the Chicago Booth full-time MBA program here.
May 6, 2019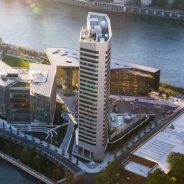 You have an MBA acceptance letter from both Harvard Business School and Cornell SC Johnson. Which do you choose?
Your gut reaction might be to choose Harvard's top-ranked MBA program without a second's pause. After all, aren't business school rankings—like those compiled by the Financial Times and U.S. News & World Report—the most important consideration when choosing your MBA program?
In some cases, you might be right. If you're most interested in reputation, then ranking is all important. However, there are many times when rankings should be taken with a grain of salt. They tell a story, but not the whole story, especially when it comes to you as an individual candidate.
Just because a specific school is top-ranked, does not mean it should be the top rank for you. Many mid-level MBA programs are just as impressive and could be a better fit for you depending on your needs.
In this article, we'll take an in-depth look at when and why you should choose a mid-ranked MBA program over a top-ranked program. Continue reading…
May 3, 2019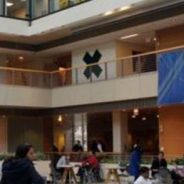 In recognition of the many ways that Chicago Booth has impacted his career, Jim Kilts (Booth MBA '74) recently make a $4.25 million donation to create the Kilts Family Professorship and the Kilts Faculty Research Prize for Excellence in Marketing. His gift will also go toward providing additional support for the James M. Kilts Center for Marketing. This is just a small piece of the more than $12.5 million that the Chicago Booth alumni has donated to the school's marketing efforts over the last 20 years.
Through his gifts, Kilts hopes that Chicago Booth will remain on the cutting edge of marketing education. He already believes it's the best marketing school in the world, and he credits the exceptional faculty, data resources, and multi-disciplined approach with making that possible. Another piece of that success is the Kilts Center, which has a long-standing relationship with Nielsen; this allows them to distribute data sets to more than 1,000 researchers from 130 academic institutions.
According to Jean-Pierre Dubé, Sigmund E. Edelstone Professor of Marketing and Director, Kilts Center for Marketing, "Jim Kilts' gift to create a new professorship and a new faculty research prize will play an instrumental role in supporting and recognizing ground-breaking research in marketing, while helping us to attract and retain the world's top marketing scholars."
About Jim Kilts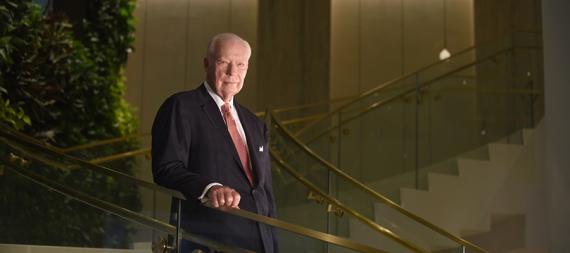 Jim Kilts started his career at General Foods when he was just a teenager. By college, he was a lab technician, and that paved the way for his future career. After earning his MBA at Chicago Booth in 1974, Kilts went on to become CEO of three iconic consumer goods companies: Kraft, Nabisco, and Gillette. Later, he founded a financial advisory and private equity firm, and he credits Chicago Booth with much of his success.
"It's always been a great school and I owe my prosperity to the University of Chicago, the institution which changed my life," Kilts says. "I hope my latest gift provides the added support to help make Booth the best marketing school in the world."
Read more about the gift and the Chicago Booth alumni on the Chicago Booth news site.
---
This article has been edited and republished with permissions from its original source, Clear Admit.
Apr 3, 2019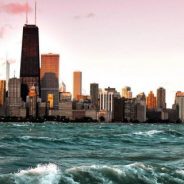 Balancing a job and graduate school isn't easy. You have to make a lot of sacrifices when it comes to how you spend your time. Hanging out with friends will be replaced with studying, and staying late at work or working on weekends will be replaced with heading to class. It's a difficult path through the results should be well worth the effort if you choose a quality part-time MBA program.
For those living in the Midwest, choosing the right part-time MBA program is not easy. Many of the highest ranked part-time MBA programs (according to the U.S. News & World Report) call the Midwest home. So, what's the best program for you and why?
We're taking a look at the top five part-time MBA programs in the Midwest and telling you how they rank and why you should consider them. Continue reading…
Mar 12, 2019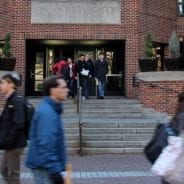 Harvard loses its crown, Wharton ranks first, and Purdue stumbles in new U.S. News & World Report "Best Business Schools" ranking.
---
The annual U.S. News & World Report Best Business Schools ranking, largely regarded as the most prominent MBA ranking system in the United States, debuted its newest annual listing, with The University of Pennsylvania's Wharton School taking the top mantle.
The Philadelphia metro business school ascends past Harvard Business School and the University of Chicago Booth School of Business—both tying for first last year. Both schools took a minor tumble to the third overall spot, sitting in a three-way tie with the MIT Sloan School of Management. Stanford's Graduate School of Business lept into the second overall spot, which comes just a few months after the Silicon Valley school maintained its status as the best in the world according to the Financial Times.
U.S. News & World Report Top 10 Business Schools
| School | This Year's Ranking | Last Year's Ranking |
| --- | --- | --- |
| Wharton (University of Pennsylvania) | 1 | 3 |
| Stanford Graduate School of Business | 2 | 4 |
| Harvard Business School | 3 (tie) | 1 (tie) |
| Booth (University of Chicago) | 3 (tie) | 1 (tie) |
| Sloan (Massachusetts Institute of Technology) | 3 (tie) | 5 |
| Columbia Business School | 6 (tie) | 9 |
| Kellogg (Northwestern University) | 6 (tie) | 6 |
| Haas (UC Berkeley) | 6 (tie) | 7 (tie) |
| Yale School of Management | 9 | 11 (tie) |
| Fuqua (Duke University) | 10 | 11 (tie) |
Within the top 50 business schools, this year's ranking largely resembles last year's. In fact, only three business schools—the University of Pittsburgh Joseph M. Katz Graduate School of Business, the Iowa State University Ivy College of Business, and the The Manderson Graduate School of Business at the University of Alabama—moved into the top 50 since last year. The three business schools to fall out of the top 50 were Rutgers Business School, the Haslam College of Business at The University of Tennessee, Knoxville, and the University of Utah David Eccles School of Business. All three moved down the ranking by at least 10 spots each.
U.S. News Ranking Rising Business Schools
No school saw a better year-end turnaround than the aforementioned Iowa State University Ivy College of Business. The Midwest business school moves from the 79th spot last year to 47th this year; a 32-spot increase. On the news of the new ranking, Dean David Spalding says in a press release, "This significant rise in the ranking is a direct result of the quality work our faculty do every day in the classroom. At a time when some universities are dropping their full-time MBA programs, the Ivy MBA continues to excel. Our internationally known faculty provide a top-notch MBA experience that helps our MBA graduates advance their careers to the next level."
Ten schools in the top 100 saw double-digit rankings jumps, with Iowa State accruing the greatest increase. The University of Kentucky Gatton College of Business and Economics, the Oklahoma State University Spears School of Business, and the Babson College F.W. Olin Graduate School of Business all saw a rise of at least 20 spots this year as well.
Purdue, Case Western Stumble
On the opposite end of this year's ranking is Purdue University's Krannert School of Management, falling a total of 21 spots from 53rd last year to 74th this year. The University of Kansas School of Business and the Saunders College of Business at RIT join Krannert as this year's three biggest falling schools, each dropping at least 20 spots respectively. Like most of the annual U.S. News rankings, the placement fluctuation is much more apparent the further and further down the list you go, with schools in the top 50 largely remaining stable.
U.S. News 2020 Ranking Methodology
To formulate its ranking, U.S. News & World Report analyzed "475 MBA programs accredited by the Association to Advance Collegiate Schools of Business International." A total of 367 schools responded to its surveys, but only 131 schools made the final ranking "because they provided enough of the required data on their full-time MBA program that were needed to calculate the full-time MBA rankings, based on a weighted average of the indicators." Those indicators, with the weighted values, are as follows:
Quality Assessment (0.40)
• Peer assessment score (0.25)
• Recruiter assessment score (0.15)
Placement Success (0.35)
• Mean starting salary and bonus (0.14)
• Employment rates for full-time MBA program graduates
Student Selectivity (0.25)
• Mean GMAT and GRE scores (0.1625)
• Mean undergraduate GPA (0.075)
• Acceptance rate (0.0125)
Did The Methodology Changes Affect This Year's U.S. News Ranking?
Last September, calls for changes in the MBA ranking methodology seemed to be answered by several large publications, including U.S. News. The company's Chief Data Strategist, Robert Morse, noted, "There is an active and ongoing debate about how to best measure quality in education, and we pay close attention to that debate. Over time, our ranking model has put more emphasis on outcomes measures … As part of this evolving process, we've wanted to measure whether schools were successful at serving all of their students, regardless of economic status."
The overarching issue seemed to lie within a framework that continually rewarded students and business schools that actively enrolled more and more students from affluent families. In response, U.S. News decreased its ranking value of acceptance rates, which previously rewarded schools that were more selective. Now, as seen above, the weighted value of acceptance rates is less than 1 percent.
However, the changes in the formula did not seem to bare much tenable change in the outcomes. The top 50 schools were largely unchanged, with only minor variances. Several schools, such as Iowa State and Oklahoma State were handsomely rewarded in the new ranking, moving up at least 20 spots each. However, schools rising and falling by 10, 20, even 30 spots in a given year isn't a new occurrence. In fact, last year, nine schools in the top 100 rose at least 10 rankings from the previous year.
---
Stay tuned to MetroMBA for more information and analysis of this year's MBA rankings.
Mar 7, 2019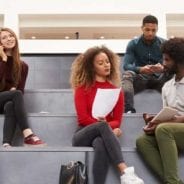 Most of the time, full-time MBA programs require work experience and, overall, class averages of professional experience are close to five years. Rarely are programs open to younger candidates who are still pursuing their undergraduate degrees. However, that all changes when it comes to deferred enrollment programs.
These programs guarantee senior undergraduate students a spot at some of the top MBA programs in the world, two to five years after they graduate. This means that you graduate with a plan for the future and the time to figure out the details.
Recently, MIT Sloan announced a new deferred enrollment program, joining the ranks of other top b-schools including Chicago Booth, Columbia Business School, Harvard Business School, Stanford GSB, UVA Darden,  The Wharton School, and Yale School of Management. Each of these programs is set up similarly and vies for top talent at undergraduate schools around the world.
How Deferred Enrollment Programs Work
"This type of program is for those who know that an MBA program is something they want to pursue, in the future. Not directly after their undergraduate degree (in most cases), but a couple of years later," explains Alex Brown, an MBA admissions expert at Clear Admit.
Ambitious undergraduate students apply to b-school during their senior year and then receive a promise of a seat in a future cohort. Typically, students gain two to five years of work experience between acceptance and starting the MBA. Then, after their deferral, they join the same MBA cohort as the traditional full-time MBA.
"By applying and gaining admission, it helps reduce the uncertainty of their plan, going forward. So rather than entering an analyst program at a consulting firm, for example, with the hope of gaining admissions to a top MBA program after a few years, they can enter the analyst program knowing they have an MBA option already," Brown says. "Of course, it doesn't stop them from changing their mind, or pursuing other MBA options, and forgoing the early admission."
These deferred enrollment programs are ideal for future leaders. Typically candidates have outstanding internships, strong academic credentials, and high test scores when they apply. "Also, these candidates are still typically early in their career arch when they do attend their MBA program. But, it makes sense if they are focused and really understand how the MBA program will help develop their career further," explains Brown. "It's good for candidates with focused career goals."
Additionally, it's important to note that deferred admissions MBA programs are designed to attract different types of students. They want candidates who might not typically have business school on their radar, but come from a STEM or humanities background. The key for applicants is to have a solid plan for the future and knowledge of how the MBA fits into that plan.
So, what are some of the top deferred enrollment programs and how are they unique?
Deferred Enrollment at a Glance
At a glance, most of the top b-schools offer very similar MBA programs geared toward younger candidates. All but Yale SOM are two years in length and place students in the same cohort as the full-time MBA. On the other hand, the Yale Silver Scholars program is three years in length with the first and third year being the same as the standard MBA and the second year in an extended internship. The reason behind this difference is that the program accepts candidates directly after their undergraduate career without any work experience.
The rest of the programs encourage students to take two to five years off to gain work experience before they start their MBA. However, in some cases, work experience is not necessary if acceptance is during their final year (fifth year) of graduate school, such as is the case for Stanford's deferral program.
"Generally, the students co-exist in the same program," explains Brown. "Younger students might have more energy and enthusiasm, older candidates might have more experience and insights. It can become a great blend for an academic experience."
Other stand-out differences include the fact that the Wharton Moelis program is only for University of Pennsylvania students. Sloan allows MIT students with an undergraduate GPA of 4.25 to avoid the GMAT, and Darden and Wharton both include scholarships for their deferred programs.
Finally, you can expect to apply to each of these programs in April, around the Round Three MBA application deadline, though Darden uniquely offers three application deadlines.
Inside the Top B-Schools with MBAs Geared Toward Younger Candidates
The differences between the programs lie in the characteristics and incentives offered by each. Here's a deeper look at some of the top offers, who can apply, and how it works.
• Chicago Booth Scholars Program
The Chicago Booth Scholars program is for candidates with three or fewer years of full-time post-undergraduate work experience. It's open to undergraduates from any institution in their senior year, granting applicants a two to four-year deferment before starting the MBA program. While working full time, students have the opportunity to engage with Booth, explore the community, travel, and whatever else is of interest. Applications are due in April and are similar to the full-time MBA application.
• Columbia Business School Deferred Enrollment Program
The Columbia Business School Deferred Enrollment program is open to undergraduate and graduate students who apply during their final year of schooling. Once accepted, you can take two to five years to enter the workforce and start the full-time MBA program when it's right for you. Applications are similar to the full-time MBA program with slightly different short answer questions and are due in April. Once you decide to matriculate, you join the full-time MBA program.
• Harvard Business School 2+2 Program
Harvard's 2+2 program is the best-known deferred MBA of its kind. Candidates apply in their final year of undergraduate or graduate school, then spend a minimum of two years (maximum of four) working full-time before they begin their full-time, two-year MBA program. This program is specifically for students working in the public, private, or nonprofit sector with an emphasis on STEM and humanities disciplines. The application is essentially the same online application for the MBA program; the application fee is simply lower. The admissions deadline is in April.  Candidates enter the full-time MBA program once they have met work experience requirements.
• MIT Sloan MBA Early Admission
The MIT Sloan MBA Early Admission program is open to any exceptional undergraduate student. However, MIT students can avoid the GMAT with a GPA above 4.25. You can apply your senior year or directly after graduation in either your undergraduate or graduate academic career. Applications are due in April, and between acceptance and starting the program, candidates may seek two to five years of full-time work experience. Once matriculating, students enter the same MBA full-time program.
• Stanford GSB Deferred Enrollment
The Stanford GSB Deferred Enrollment program is open to undergraduate students who want to begin their MBA  immediately after their senior year. However, students can defer for one to three years to gain work experience. You can apply during any of GSB's three application rounds and can choose which year's MBA program you'd like to enter. If you decide to defer for one to two years, you can apply for specific fellowships the year before starting your full-time MBA.
• UVA Darden FYSP
The UVA Darden FYSP program is open to undergraduate students in their final year and fifth-year master's students. Candidates can apply in March, May, and August, and once admitted begin their professional journey. They ear two to four years of work experience and gain access to the Darden alumni community for mentorship, networking, and individualized career support. Then, once ready, candidates join the regular full-time MBA program with a guaranteed scholarship in hand.
• Wharton Moelis Advance Access Program
The Wharton Moelis program is a feeder program only for University of Pennsylvania undergrads. Students accepted into the program receive special professional development, career services, and access to the Wharton community such as annual retreats, mentoring, and a potential $10,000 a year fellowship. You apply senior year during Round 3 MBA admissions, and with evaluation similar to the overall MBA pool. You defer for two to four years of work experience and then join the regular two-year, full-time MBA program when you're ready.
• Yale SOM Silver Scholars
The Yale Silver Scholars program was initially created just for Yale undergrads, but now recruits from an international talent pool. The difference with this program is that students start their MBA immediately after college graduation. You spend one year taking core curriculum before your full-time extended internship in year two. Then, your third year, you return to Yale SOM to complete your degree. Students integrate into the Yale SOM MBA, but have special programming and career development tailored to them. Candidates apply their senior year and fill out the same full-time MBA application.
---
This article has been edited and republished with permissions from its original source, Clear Admit.
Feb 20, 2019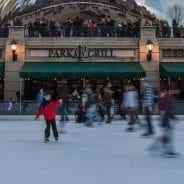 Let's explore the most interesting stories to emerge from Chicago business schools this week.
---
As cultural awareness about the often unrecognized contributions of historically disadvantaged groups continues to grow, Northwestern University Kellogg School of Management professor Nour Kteily hypothesizes that the more people prioritize social equality, the more they might actively promote the accomplishments of women and people of color.
Kteily notes, "Political liberals have a natural affinity for targets that belong to groups that they see as socially disadvantaged, and a motivation to raise these groups' position in society. Given this, we reasoned that they would want to emphasize the good things that those who belong to groups that are otherwise overlooked are able to do."
His study analyzes which individuals are primed to consider how underrepresented groups are overlooked and observed for their likelihood to promote a black woman faculty member according to their political ideology.
"Both liberals and conservatives shift up when they read that disadvantaged minorities' accomplishments tend to be overlooked, but the ideological difference that exists at baseline remains," Kteily notes.
You can read more about the study here.
The University of Illinois Gies College of Business recently announced its newest leadership position: Associate Dean for Innovation & Chief Disruption Officer. The role will assist the business school to further innovative educational practices.
Robert Brunner, a longtime professor at the university, will ensure Gies remains up to date with current trends in technology and embraces future opportunities preemptively.
Jeffrey R. Brown, Josef and Margot Lakonishok Professor of Business and Dean, extolled Brunner's qualifications:
"Professor Brunner is an outstanding thought leader with a universal view of technological innovations. [His] extensive experience and passion make him the perfect fit as our very first Associate Dean for Innovation and Chief Disruption Officer. I'm delighted that he will be taking a more prominent leadership role within our College."
Brunner will be tasked with identifying future challenges in business and creating unique solutions. Brunner remarks, "In today's world, you're either part of the disruption, or you risk being disrupted. Gies College of Business is taking a proactive approach like no one else in the country. We are not business as usual and our students will benefit greatly because of it."
You can read more about Brunner and the new position at Gies here.
Here's a new negotiating tactic: enjoy a family-style meal with your counterpart before making your opening bid. When people in a business negotiation share not just a meal but a plate, they collaborate better and reach deals faster, according to new research from the University of Chicago Booth School of Business.
In the study entitled "Shared Plates, Shared Minds: Consuming from a Shared Plate Promotes Cooperation," professor Ayelet Fishbach and Cornell's Kaitlin Woolley examine how the way a meal is served and consumed boosts cooperation. These results show that sharing meals not only helps people collaborate better, but also reach agreements faster.
Woolley and Fishbach conducted the experiment with friends and strangers. The results found that friends arrived at a negotiation agreement faster than strangers did. However, sharing plates had a significant effect for both groups.
"The degree to which a person felt she was collaborating with her partner while eating—sharing food rather than competing for that last bite—predicted her feelings of collaboration during the negotiation phase."
Fishbach remarks, "Basically, every meal that you're eating alone is a missed opportunity to connect to someone. And every meal that involves food sharing fully utilizes the opportunity to create that social bond."
You can read more about the research here.
Feb 7, 2019
Let's explore some of the most interesting stories that have emerged from Chicago business schools this week.
---
Many organizations claim to value diversity, but even successful leaders at diverse organizations may fall short when it comes to inclusion.
"Inclusion is about welcoming, developing, and advancing a diverse mix of individuals," explains Ellen Taaffe, an Assistant Professor of Leadership and Director of Women's Leadership Programs at the the Northwestern University Kellogg School of Management.
"It's about making all people feel valued, including changing practices that might unfairly benefit any one group, and making sure that everyone feels they have the same opportunity to advance and make an impact. Creating that environment is where the real challenge lies."
Taaffe recommends making the business case for inclusion. "The message is clear: this will help all of us because it will open us up to new ideas and help us think differently. You might not need this with every group, but it's good to have proof points just in case, to offset the concerns people might have."
"As disruption occurs across industries, new ideas are needed from more diverse perspectives to be more innovative and competitive in our rapidly changing world."
You can read the full article here.
MasterCard announced this past week that it will drop the name from its logo "in select contexts."
The credit card company hopes customers will recognize the brand solely based on its iconic interlocking red and yellow circles. U. Illinois Gies School of Business Professor of Business Administration, Yuqian Xu, co-authored a paper titled "The Impact of Mobile Payment Channel on Consumer Consumption: Evidence from Alipay," which highlights the growing popularity of digital payment methods that may lead to fewer credit card transactions.
"By taking the word 'card' off their logo, we're seeing Mastercard embrace this trend of consumers moving toward more digital payment methods. I think this is a smart move letting the public know they're adjusting with technology. Eventually we're going to see credit cards having a progressively smaller market share as digital payment methods grow."
Xu adds, "Credit card companies need to view the move toward digital payments as an opportunity for them, instead of as competition. Traditional credit card companies have a large market share already, so if they increase their digital payment capabilities, they'll be able to keep their original customers and acquire new ones as well."
You can read more from the recent Gies interview here.
The University of Chicago Booth School of Business has yet another accolade added to its ranks.
Marianne Bertrand, the Chris P. Dialynas Distinguished Service Professor of Economics, is the newest winner of the Jan Söderberg Family Prize in Economics and Management. This prize awards a leading international scholar under the age of 50 who has made a discovery or contribution within the fields of economics and management. Bertrand was awarded the prize for her scholarship in issues that includes "inequality, discrimination, and sexism," according to the school.
"I find it most interesting to push the boundaries of economics," Bertrand says. "I am convinced that satisfactory answers to many of the questions that interest me cannot be provided by solely looking at market incentives or restricting the human decision-making process to strict rationality assumptions."
She explains, "For example, it is difficult to fully understand the sources of the gender wage gap or the sources of racial prejudice without tapping into the tools of sociology and psychology. Similarly, it is difficult to fully explore the sources and consequences of income inequality without paying attention to the role of political institutions, power and influence."
Fredrik Andersson, Dean at Lund University School of Economics and Management and chair of the prize committee, praises Bertrand:
"Marianne Bertrand is one of the world's most prominent applied micro-economists. We see her work as an inspiration for researchers in both economics and management. Her focus on issues such as inequality and discrimination also align well with our core research agenda."
You can read more about the award and Professor Bertrand here.