MBA Job Profile: Equity Research Analyst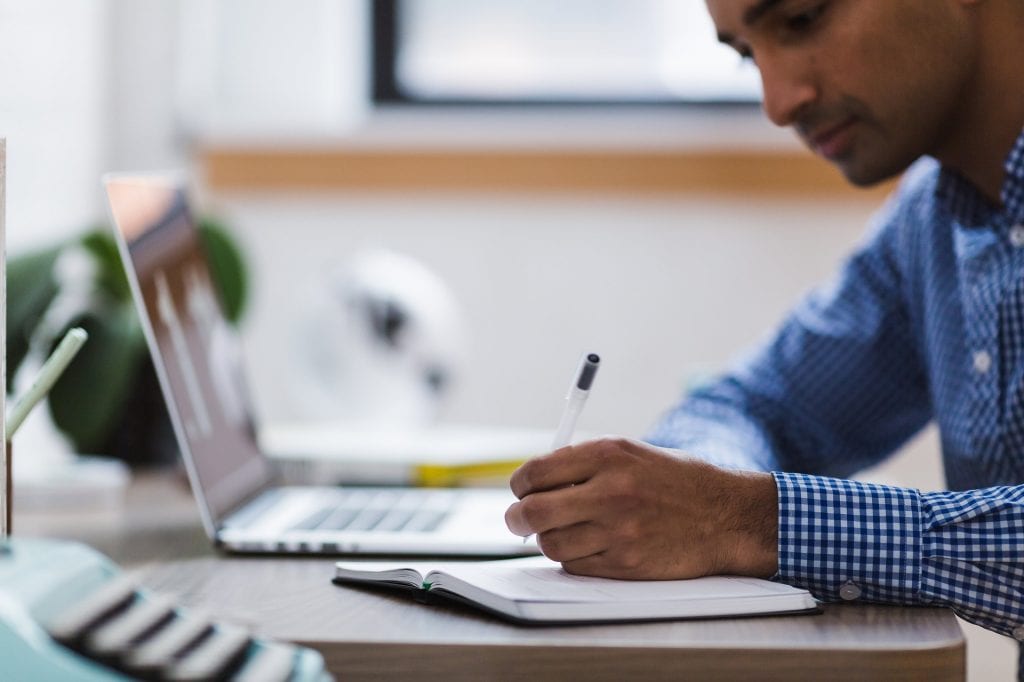 Many MBA students interested in a finance career think of working in corporate finance, commercial banking, financial planning, or investment banking. Rarely do they consider the more mathematically-inclined, analytical options. However, a career in equity research can be a top career choice for many finance students. It's a valid career option for someone who is less interested in sales and communication and more interested in research, analysis, and strategy.
So, what exactly is an equity research analyst?

An equity research analyst helps analyze stocks so that portfolio managers can make better-informed investment decisions. They research companies, look at share prices, and issue recommendations on investments and M&A deals. Sometimes considered the un-glamorous and lower-paid cousin to investment banking, equity researchers are great problem solvers tasked with developing screening tools and investment models to help manage portfolios.
To be a great equity research analyst, you'll need to be able to:
Identify patterns in the marketplace.
Interpret data to understand and predict a security's behavioral outlook.
Quantitatively analyze a stock's statistical data compared to recent market activity.
Create algorithms that identify stock investment opportunities.
Understand the differences between international markets to cross-compare domestic and foreign stocks.
Equity research analysts begin their careers with a lot of financial modeling and analysis of a specific sector or group of companies. There is typically limited buy-side client interaction or interaction with top management. However, over time, your responsibilities will evolve to more report writing and formulating investment opinions and theses.
Equity Research Analyst Work/Life Balance
While an equity research analyst works long hours—typically 12-hour days—that's nothing compared to investment banking. You may have busy seasons and times, but for the most part, your job will be relatively calm and offer some work-life balance.
Equity Research Analyst Career Advancement
However, the equity research analyst career path is less defined. You'll generally start as an analyst for a few years before moving up to senior analyst, vice president, and then director of research. But that can be a slow process because you're not considered as essential to the bottom line as the firm's investment bankers.
Equity Research Analyst Salary Expectations
According to Payscale, the average equity research analyst salary is $77,901 a year with a $19,851 bonus. However, the actual range is between $53K and $143K with the largest and most prominent firms offering the highest salaries. Glassdoor's average base salary is closer to $94,383 with analysts at J.P. Morgan earning $101,327 and Goldman Sachs analysts earning $99,699.

The majority of equity research analyst jobs are located in major metropolitan areas such as New York City, Chicago, Boston, and San Francisco, which means cost-of-living should be considered. You'll find the highest-paid positions at private equity firms and other large financial services institutions.
Getting Started
At the minimum, you'll need a bachelor's degree to become an equity researcher and typically start out as an associate. Even then, a bachelor's degree is typically not enough to get you a job at a top investment firm. Instead, you'll need either a CFA designation or an MBA.
The CFA is mandatory for security analysis and can be earned more quickly and cheaply than an MBA. However, with an MBA you're more likely to have the professional network you need to earn a position at a top investment firm.
Top MBA Programs for the Job
Since a career as an equity research analyst is closely linked to investment banking, the top MBA programs are fairly similar. A few solid MBA program choices include:
NYU Stern
NYU Stern is a top school for a career in investment banking and equity research. The banking specialization covers risk management and other related topics with classes such as credit risk, valuation, and risk management in financial institutions. There is also a quantitative finance specialization specifically for more mathematically-inclined finance careers. You'll learn stochastic processes, statistics, and applied economics.
Columbia Business School
At the Columbia Business School, the Investment Banking Club provides an opportunity to learn investment banking and recruiting, helping students develop strong relationships in the industry. There is also a specific Equity Research Club, which is designed to educate, inform, and bring together Columbia MBA students interested in this career field.
University of Chicago Booth
The Investment Banking Group at Chicago Booth is equipped to help MBA students learn about the investment banking industry. The goal is to guide students to landing a successful career at an investment bank. There's also an Analytical Finance concentration designed for students interested in risk management, equity research, and more. Classes include Advanced Investments and Advanced Models of Option Pricing and Credit Risk.
About the Author