Stanford Reigns, Dartmouth Surprises in New Bloomberg MBA Rankings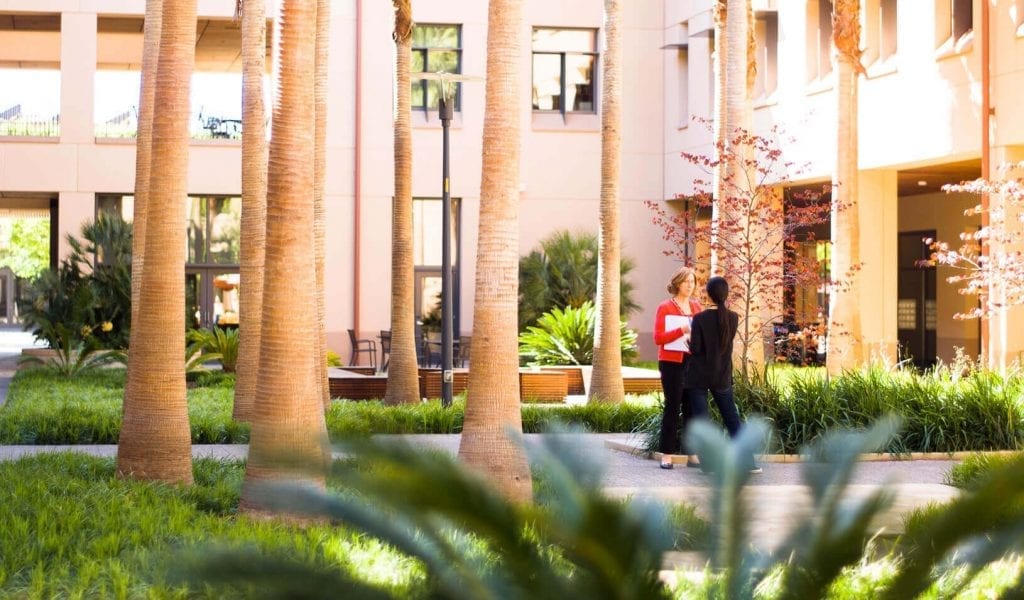 For the second-consecutive year, the Stanford Graduate School of Business earned the top spot in Bloomberg Businessweek's annual U.S. business school ranking. However, a new entry near the top of the ranking may be a slight surprise, with the Dartmouth College Tuck School of Business claiming the second spot.
Dartmouth Tuck's monumental jump to second overall was a 17-spot bump from its place in the 2018 rankings, making it the lone school in this year's list moving into the top 10. Rounding out the top five is ranking-mainstay Harvard Business School, followed by the University of Chicago Booth School of Business at fourth overall, and the University of Virginia Darden School of Business.
The rest of the top ten Bloomberg 2019 business school ranking breaks down as follows:
| School | 2019 Ranking | 2018 Ranking |
| --- | --- | --- |
| Stanford GSB | 1 | 1 |
| Dartmouth Tuck | 2 | 19 |
| Harvard Business School | 3 | 3 |
| Chicago Booth | 4 | 5 |
| UVA Darden | 5 | 9 |
| The Wharton School | 6 | 2 |
| MIT Sloan | 7 | 4 |
| Berkeley Haas | 8 | 6 |
| Columbia Business School | 9 | 7 |
| Northwestern Kellogg | 10 | 8 |
The rest of the top 20 featured several of the usual suspects. Cornell Johnson came in at 11th overall, with fellow New England luminary, the Yale School of Management, coming in at 14th. Perhaps the biggest surprise in the top 20, outside of the rise of Dartmouth Tuck, is the dropoff from the University of Michigan Stephen M. Ross School of Business (17th) and the Duke University Fuqua School of Business (20th).
Changing the Method
A year after Bloomberg Businessweek altered its methodology to reflect the success of graduates after earning their respective degrees, rather than an even focus on the process leading up to it. Because of this, the Stanford Graduate School of Business managed to stand out the strongest among U.S. business schools, with grads pulling in exceptionally high salaries. Stanford GSB grads in consulting and finance, for instance, earn more than $150,000 per year, on average.
Speaking with Clear Admit, Graham Richmond, co-founder of MetroMBA, says:
"This 'survey' ranking is especially unusual in that the weightings of each category are determined by those surveyed; this year that means that two categories (compensation and networking) are worth 63 [percent] of the overall ranking. What also strikes me about the methodology is the total lack of data around the quality of the student body (test scores, GPAs, acceptance rate, yield, etc.). Despite these quirks, it is worth noting that the 'M7 schools' are all in the top 10 (albeit not in the order one might expect), and that schools like Haas and Tuck also make the top 10 (and these are programs often viewed as being on the cusp of the M7).
To check out the rest of the Bloomberg 2019 Business School ranking, click here.
About the Author