Post tagged "gies"
Oct 11, 2018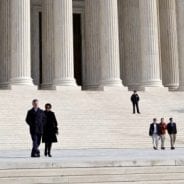 Let's explore some of the most interesting stories that have emerged from Chicago business schools this week.
---
In a new paper coauthored by Northwestern Kellogg Associate Professor of Managerial Economics and Decision Sciences Jörg Spenkuch and Emory University's Tom S. Clark and B. Pablo Montagnes, the trio found that "the effect of a justice's ideology on how he or she votes essentially doubles when the vote is pivotal."
Spenkuch explains, ""Our idea of a good judge is that of an impartial umpire. But justices in some cases disregard the role of the umpire in favor of that of the politician."
"During confirmation hearings, no justice ever admits that they're interested in making policy. There is a nontrivial number of cases that would be decided differently if justices did not vote strategically. It draws into doubt the notion of the Supreme Court as an institution where litigants come to get justice."
You can read more about the trio's research here.
In Notre Dame University Mendoza College of Business postdoctoral Research and Teaching Associate Nathan Meikle's forthcoming Journal of Personality and Social Psychology paper, he illuminates how people in positions of power—politicians, business leaders—can successfully toe the line between confidence and arrogance.
According to the article, "expressing confidence non-verbally through making eye contact, gesturing, adopting an expansive posture or speaking in a strong voice allows people to enjoy the social benefits of expressing confidence while simultaneously reducing the risk they'll be punished for overconfidence."
The key is to leverage plausible deniability — "the ability to deny responsibility due to a lack of concrete evidence."
Meikle explains, "The plausible deniability hypothesis explains why overconfidence sometimes, but not always, is punished. For example, verifiably overconfident claims, void of plausible deniability, will face consequences. However, there are a number of ways people can create plausible deniability."
"Future claims necessarily enjoy some degree of plausible deniability because they cannot be proven wrong in the moment," Meikle continues. "Thus, individuals boasting about future events would be expected to enjoy the benefits of expressing confidence while simultaneously sidestepping the potential costs. However, even if overconfident claims are eventually proven false, people can still create plausible deniability by undermining the messenger, such as calling it 'fake news.'"
You can read the full article from Mendoza Ideas & News here. "Is Overconfidence a Social Liability? The Effect of Verbal Versus Nonverbal Expressions of Confidence" is also available here.
U. Illinois Gies College of Business Professor of Finance Tatyana Deryugina, who studies the financial impacts of natural disasters on families, explains that "even after the floodwaters recede … families displaced by Hurricane Florence will face months and months of financial hardship."
Deryugina explains, "If you have kids, there's the school closures—so parents might have to figure out what to do with their children in the meantime. Even if your workplace is open, you may not be able to go back and work. Building materials will be expensive in the short-term. A lot of people rebuilding causes supply issues."
"Even if you rebuild, and it looks nice and new, people are going to remember this event. Not only are you going to face building and repair costs, but now your home is worth less than it was before"
She adds, "What we're seeing with Florence is rivers overflowing, which is worse than just having the floodwater accumulate from the heavy rain because that's going to be longer-lasting."
"New Orleans was below sea level, so the flooding just persisted. The longer areas stay uninhabitable, the more people are going to leave and just not return. If you're somewhere for a couple months, it becomes much easier to stay there."
You can read the full article here.
Sep 27, 2018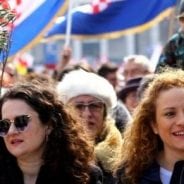 Let's explore some of the most interesting stories that have emerged from Chicago business schools this week.
---
New research from Northwestern Kellogg Professor of Managerial Economics and Decisions Nancy Qian explores "how much the people of a country typically trust other people" in an attempt to understand why recessions are catalysts for political turmoil in certain countries, like Greece, and not others, like Norway.
Qian explains that trust plays a key role.
"If I'm a less trusting person, I might say something like, 'I don't understand the details of what our leader is doing, but most politicians are bad and they're lazy, so it is probably his fault. It's about how likely I am to attribute the economic problems to circumstance or luck versus to the political leadership."
The researchers found that "economic downturns were less likely to cause political turnover in high-trust countries, like Sweden (63 percent) than in low-trust ones, like Italy (29 percent)."
Qian explains that their findings "have direct implications for how nations approach economic interactions."
"If we think our trade decisions are going to have economic effects in those nations, we need to also consider the potential political consequences," Qian says. You can read the rest of the research here.
In a new Journal of Consumer Research study from Chicago Booth Professor Christopher Hsee and the Chinese University of Hong Kong's Luxi Shen, it was found that "people repeat a task more for an uncertain incentive than for a certain incentive, even when the uncertain incentive is financially worse."
According to the Chicago Booth Blog entry, "one reason uncertain incentives motivate behavior is the psychological boost consumers get in moving from the unpleasantness of uncertainty to the satisfaction of certainty resolution."
Hsee and Shen's research suggests that efforts to entice consumers to repeat behaviors "may be even more successful if consumers don't know the amount of the reward in advance."
You can read the full article here and find "The Fun and Function of Uncertainty: Uncertain Incentives Reinforce Repetition Decisions" here.
Following a high school spine injury that broke the T11 and T12 vertebrae during a backflip dismount, current University of Illinois mechanical engineering sophomore Mark Van den Avont founded HexNest with the goal to create safer and more cost-effective mats.
HexNest is an outgrowth of Gies' iVenture Accelerator through which he received a $2,500 summer housing stipend and a $10,000 grant to fund "product development, buying competitors' mats and purchasing equipment to make his mats."
Van den Avont writes:
"iVenture has been extremely important because I was able to work on HexNest full-time over the summer and devote all my energy to it. It's great being around other entrepreneurs as well. I'll be at the iVenture Accelerator at 10 pm on a Tuesday night or early Sunday morning, and I'll look to my left and right, and everybody's here."
You can read more about HexNest and Van den Avont's journey here.
Aug 29, 2018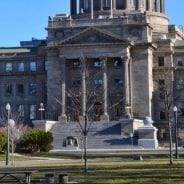 Let's explore some of the most interesting stories that have emerged from Chicago business schools this week.
---
Northwestern Kellogg Managerial Economics and Decision Sciences Professor Sandeep Baliga recently co-authored new research with University of Chicago's Ethan Bueno de Mesquita and MIT's Alexander Wolitzky, which articulates a new theory about how victims of cyber aggression might choose to retaliate—or not—against shadowy aggressors.
Baliga explains that their model presents a theory that "cyber warfare is inherently multilateral."
"If the standard of proof is satisfied, yeah, then you should react super aggressively. But when there's a lot of noise, you might actually want to back off because others may exploit your policy by hiding behind misidentification. If somebody wants to trigger a war between us and China, then they have every reason to do a hack that looks like China did it."
Baliga adds, "If nations get better at both detecting attacks and identifying their perpetrators, then cyber peace is more likely to prevail."
You can read the full article on the future of government cyberattacks here.
Chicago Booth Assistant Professor Emma Levine recently co-authored new research with UCLA Anderson's Adam Eric Greenberg and Deakin University's Matthew Lupoli that finds that "well-intentioned lies can spark strong resentment from the person who is deceived."
In other words, "Telling a lie in order to help or protect someone—a practice known as prosocial lying—backfires if the person being lied to perceives the lie as paternalistic," meaning lies that require the "liar to make assumptions about whether lying is in the deceived party's best interest."
Levine explains the trio's findings, which were published as part of a paper entitled "Paternalistic Lies" in Organizational Behavior and Human Decision Processes:
"We sometimes tell lies to others believing that they will help, when in reality we are acting upon a paternalistic assumption that lying is better than the truth. Our research demonstrates that in these situations, the individual on the receiving end is likely to resent deception."
You can read more about the research here.
Gies College of Business Assistant Professors of Finance David Molitor and Julian Reif co-authored The Illinois Workplace Wellness Study, whose results examine the efficacy of a homegrown wellness program.
According to the website, "The study's findings will empower employers, public health professionals, and policymakers to make more informed decisions regarding the implementation of workplace wellness programs throughout the United States."
You can find more here.
Aug 22, 2018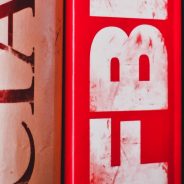 Let's explore some of the most interesting stories that have emerged from Chicago business schools this week.
---
Northwestern Kellogg Clinical Professor of Management and Organizations Cynthia Wang took a social psychological approach to understand what drives conspiratorial perceptions like Pizzagate, and "what are things that can be done by organizations that can prevent this mindset," highlighted in a recent release from Kellogg Insight.
Wang co-authored a new paper with UCLA's Jennifer Whitson, Penn State-Erie's Joongseo Kim, Ohio State's Tanya Menon, and Ball State's Brian Webster, which finds that "individuals who exhibit a desire to take action in pursuit of their goals are less prone to conspiratorial thinking."
The group began to focus on "regulatory focus theory (RFT), which looks at how people go about achieving their goals." Kellogg Insight explains:
"RFT proposes two main strategies. People with a "promotion-focused" orientation aim to do everything in their power to achieve their hopes and dreams. In this mindset, individuals believe they can shape their future, suggesting that they feel a high degree of control over their environment. Those with a "prevention-focused" orientation, on the other hand, act diligently to protect the security they already have.

The researchers hypothesized that prevention-focused people might be more prone to believe conspiracy theories because conspiracies can feel like a threat to their security. The team suspected that people with a promotion focus, however, would be more skeptical."
The team surveyed three groups of people, including military personnel and college students. Consistently, they found that people who were more "promotion" focused thought they had more agency in what happens to them, and therefore more control. In this frame of mind, those that felt they had more control were less susceptible to believe conspiracy theories.
You can read more about the group's research here.
Gies College of Business senior Yuxuan Tang was one of four University of Illinois students drawn from the Illinois MakerLab and selected to compete in Season 3 of the PBS show Make 48, a "televised national invention competition that gives teams 48 hours to come up with an idea, create a prototype, and present their idea to a panel of judges."
Tang writes, "It's an honor. The competition is like a sped-up creation process. Being able to make the model is important, but the rest of the team should diversify. You need some people to see 'How's the market? What do customers think of this service?' That's what business people do."
You can read more about Tang's work here.
Loyola's Masters of Social Justice student Josh Goralski spoke with the Quinlan School of Business Blog about his social enterprise, which "focuses on building water filtration businesses [in Haiti] funded through micro-financing."
This idea is an extension of a business idea he and his undergraduate classmates at Rockhurst University developed to address the 5,700 Haitians water-related diseases claim each year. According to the article, "52.4 percent of Haiti's rural population does not have access to clean water."
"Water filters would be sold by local community members. The sellers would be trained and certified to micro-finance the filters affordably for their community members." According to the article, the ceramic water filter that the Haitian water enterprises sell can "provide clean water for a family of five for up to 10 years with little maintenance, and save families $400+ USD over 10 years."
Goralski writes that his goal is to "empower communities. We wondered, how do we work with a local community partner, provide access to business education training, and empower these communities?"
You can can read more about Goralski's work here.
Aug 16, 2018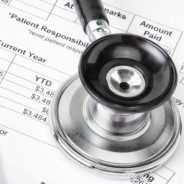 Let's explore some of the most interesting stories that have emerged from Chicago business schools this week.
---
Health insurance is truly a magical mystery tour of breathtaking anxiety, sometimes worse than you might think! New research explores the consequences of hospitalization on insured versus uninsured patients, which "stretch well beyond out-of-pocket costs to include impacts on credit and long-term earnings."
In a study co-authored by Northwestern Kellogg Associate Professor of Strategy Matthew Notowidigdo, UC-Santa Cruz's Carlos Dobkin, and MIT's Amy Finkelstein and Raymond Kluender, the researchers found that "those without insurance ended up, on average, with $6,000 more in unpaid debt four years after being hospitalized than if there had been no admission. That is 20-times higher than those with insurance, who averaged a $300 increase in such debt four years post-hospitalization."
Notowidigdo writes:
"We could really see how a person's financial picture evolved after they spent time in the hospital. Hospital admissions have both financial and labor market consequences that go well beyond out-of-pocket costs but may stop short of bankruptcy. Health insurance, while beneficial, doesn't cover all of these well enough. Individuals and policymakers need to understand that."
You can read the full article here.
A new Journal of Financial Economics paper finds that racial animus is the primary driver of why "historically black colleges and universities (HBCUs) pay higher fees to issue tax-exempt bonds than non-HBCUs."
"What's in a (School) Name? Racial Discrimination in Higher Education Bond Markets," co-authored by Viola D. Hank Associate Professor of Finance at Notre Dame's Paul Gao, along with Drexel's Casey Dougal, Duke's William J. Mayer, and the University of Washington's Christopher A. Parsons, found evidence that contradicts a passage from Milton Friedman's book Capitalism and Freedom, which contends that "economic development deters the expression of discrimination, racial or otherwise."
After the researchers reviewed underwriting fees—"the fees that underwriters charge a school to bring a bond offering to investors"—they discovered that "HBCU issuance costs were about 20 percent higher than for non-HBCUs," largely due to the fact that it's "more difficult for underwriters to find buyers for the HBCU bonds," particularly in.
Louisiana, Alabama, and Mississippi, where HBCUs pay "underwriters three times more to place their bonds relative to HBCUs in other states."
According to the article:
"The paper presents several potential solutions to the problem, from lowering the price point for investors to enter this market, to making the associated state tax benefit transferable, to a federal law that designates HBCU bonds as triple tax exempt, applying to federal, state and local taxes."
You can read more about the research here.
The Gies-operated iVenture Accelerator enabled early stage education tech startup Red Clover Reader to secure $15,000 in marketing and product development funding.
Co-founded by University of Illinois students Melanie Keil (a master's student in applied health sciences) and her fiancé Armand Tossou (a Ph.D. in applied economics), Red Clover Reader "solves the lack of cultural diversity in children's literature by connecting parents and self-published and independent authors of children's books on an online platform that facilitates the co-creation and dissemination of more culturally diverse and value-focused content."
Toussou writes, "iVenture has been a tremendous help for us because it's both an accelerator and incubator for top student ventures. It's provided us with mentorship and connected us with a lot of people. It's a cohort thing. We can interact with anyone on other teams in terms of feedback and connections."
Red Clover Reader's goal to capture 5 percent of the $1 billion market for books and related merchandise.
Toussou adds, "We are trying to help parents discover a better alternative to the content they find online that they don't feel good about letting their kids consume."
You can read the full article here.
Jul 19, 2018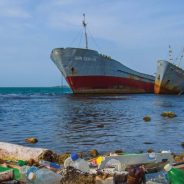 Let's explore some of the most interesting stories that have emerged from Chicago business schools this week.
---
In a new study co-authored by Northwestern Kellogg Professor of Managerial Economics and Operations Jan Van Mieghem, Vlerick Business School's Robert Boute, and Cardiff Business School's Stephen Disney, the trio survey the return on investment for "speed factories" or local-market facilities "designed to quickly pump out products with shorter life cycles and less predictable demand."
In the e-commerce age, speed factories are in high demand for manufacturers of realms of sneakers and sports apparel where they "offer fast turnaround to meet demand [for] custom-made products for very small local markets."
Van Mieghem writes, "Amazon and fast-fashion trends mean that companies have had to increase their speed from product design to delivering that product to customers. If things must happen in days or weeks rather than months, you can't be doing that from somewhere in Asia."
The catch is that production costs are often extremely high. However, the trio found that speed factories are "worthwhile, despite their cost, and are best used as part of a portfolio of on and offshore production."
Van Mieghem adds, "It's about maintaining the flexibility to bring certain products in and move others out of a speed factory as needed."
You can read more about the trio's research here.
Gies College of Business Online MBA (iMBA) student and Anacortes, Washington resident Chris Moriarty and his wife Laura co-created the nonprofit Million Waves Project, which "takes littered plastics from the beaches for use in the creation of prosthetics."
According to a recent profile on Seattle's K5 News, "It takes just 15 plastic bottles, $45, and two-and-a-half days to make one hand. The couple uses open source software, a company that processes the plastic into filament and a 3-D printer.
In the K5 profile, Chris said, "We thought, wouldn't it make a lot of sense to take something deplorable in one sense and something heartbreaking in another, put them together and see what we could do."
Laura adds, "It is daunting. Life is daunting. But like we tell our kids, that doesn't mean you don't move forward and try."
The Loyola University Quinlan School of Business blog recently profiled Assistant professor Hae mi Choi, Ph.D. about her research on how macroeconomics and market uncertainty influence financial analysts' incentives over time.
Professor Choi explained that "financial analysts' incentives and their forecasting performances are affected by market uncertainty, [which is] when investors have difficulty assessing the current and future market conditions because there is a lot of volatility within the market."
Choi explains the value of her research to Quinlan students:
"If you want to be a good investor, you need to not only understand what's going on within a firm, but also the macroeconomic conditions and the stock market conditions in general. Understanding how other investors in the stock market process information and how financial markets function is fundamental, as it impacts the wealth of us all."
You can read the full interview here.
Jun 26, 2018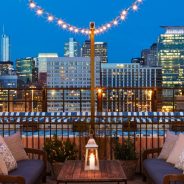 Let's explore some of the most interesting stories that have emerged from Chicago business schools this week.
---
Northwestern Kellogg assistant professor of management and organizations Nour Kteily recently co-authored new research with Cornell University assistant professor Brian Lucas that explores how much empathy people experience when the factory floor worker suffers a pay cut compared to when the executive's six-figure salary gets lobbed off.
Kteily writes, "The prevailing view has been that anti-egalitarians do not have it in them to empathize, and egalitarians are empathetic toward everyone.
Kteily's research found that "when people read about victims with lower social status, egalitarians consistently expressed more empathy than people with anti-egalitarian views did. But when they read about victims with a higher socioeconomic standing, the opposite occurred. Participants who strongly favored a social hierarchy expressed more concern for victims like the wealthy executive than the egalitarians did."
You can read the full article here.
Notre Dame University's Mendoza College of Business recently announced "Artificial Intelligence and Business Ethics: Friends or Foes," a fall 2018 conference sponsored by the Chase Manhattan Lecture Series, that "will explore the ethical issues arising from the use of AI in business and larger culture."
Associate teaching professor in Mendoza's IT, Analytics, and Operations Department Timothy Carone, who organized the conference, writes:
"The reason AI is so important is that it can make and implement decisions that heretofore were the purview of humans only. Over time, these decisions set up a pattern and it is this pattern we call 'ethical behavior.' We have only begun to explore the ethical implications to businesses of using AI to replace human decision-making and understand how to manage the new risks that come with this transformation."
Featured speakers include:
Daniel Fagella, the founder of daily newsletter TechEmergence, which serves as an industry source for business applications of AI.
Martin Fiore, EY Americas Tax Talent leader who has explored the implications of AI in the tax, audit and talent acquisition areas.
Otto Berkes, the chief technology officer for CA Technologies, one of the largest independent system software companies in the world.
Ryan Welsh, founder and CEO of Kyndi, a venture-backed software company that is changing the paradigm of machine intelligence and how it's used to solve some of the world's hardest problems.
You can read the full article from Mendoza here.
High-profile lawyer and frequent contributor on FOX News and CNN, Alan Dershowitz, whose distinguished career in law has encompassed high-profile celebrity clients like Mike Tyson, Patty Hearst, and O.J. Simpson, visited the University of Illinois this past April.
Dershowitz used his lecture as an opportunity to "discuss and to answer questions about freedom of speech, professional ethics, attorney-client privilege, and a range of other topics," such as "media issues, attorney-client privilege, conflict of interest, and comparative ethics" with students from the Gies College of Business and the U-IL College of Law.
"Ethics are very situational. As lawyers, we've all be told things by our clients that we can't sleep at night keeping as secrets. You feel you have to tell somebody. And you can't. I can't tell my wife or my children. You go to the grave with these secrets. And if you don't want to do that, you can't become a very good lawyer."
You can read the full article here.