Post tagged "gies"
Apr 1, 2019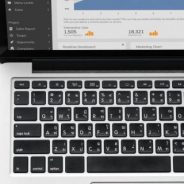 If there is one thing that unites all businesses, whether they are Etsy storefronts or multinational conglomerates, it's that everyone needs to know how much money it has coming in and where it is going. At large companies and firms, this responsibility falls onto accounting managers. If you are someone with an eye for detail who knows their way around a budget, you might be an excellent fit for this job.
What Is an Accounting Manager?
The accounting manager is, largely, the head of a company's accounting department. With the assistance of a small staff, the accounting manager keeps track of an organization's finances and makes sure that the organization is following all necessary financial laws.
Accounting managers prepare reports for executives, letting them know where they are in relationship to their monthly, quarterly, and annual goals. Accounting managers also help to forecast the company's financial future.
The following represent a few key responsibilities of accounting managers:
Conducting audits
Planning annual budgets
Evaluating financial data
Defining accounting policies
Establishing financial standards
Accounting Manager Salaries
According to Glassdoor data, the average annual pay for an accounting manager is $88,160. Accounting managers can also earn an average of $8,426 in cash compensation. Compensation can range from $2,120 to $23,206, depending on the company, background, and academic experience. This generally translates to higher salaries for MBA grads.
For instance, accounting managers at EY (Ernst & Young) will likely earn over $100,000 on average, according to PayScale data.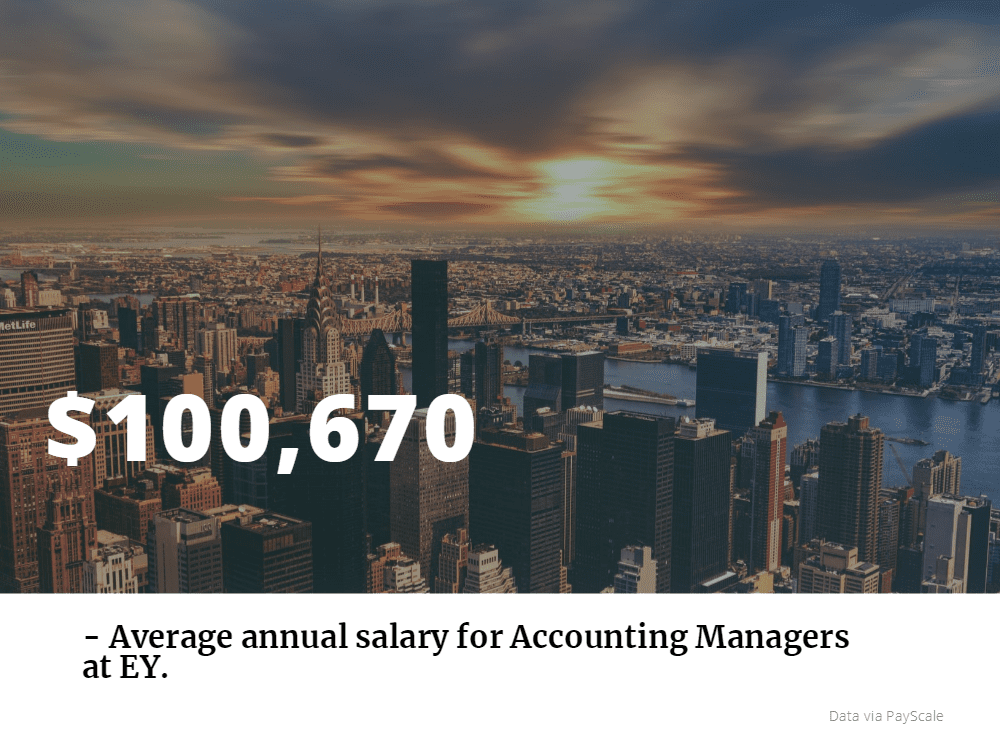 Where Do You Start?
Candidates for accounting manager positions must have at least a BA/BS in Accounting or Finance. Most positions require candidates to be licensed Certified Public Accountants, or CPAs. This is not an entry-level position; businesses generally expect candidates to have had some previous supervisory experience.
Given the nature of this position, ideal candidates are ethical and able to think critically. Small errors can cost either a client or a firm a considerable amount of money, so it is essential that accounting managers are thorough in their work, always ensuring that their records are accurate and complete.
In addition to the technical skills, accounting managers need to have excellent written and interpersonal skills, because they are required to manage staff, which entails interactions with a wide variety of people.
One way to gain the skills needed for this position is to get a MBA from a top-notch program. We've outlined three programs, which provide the skills needed to be a successful Accounting Manager that stands out from the pack.
University of Texas's McCombs School of Business
The McCombs School of Business at the University of Texas at Austin is home to one of the country's finest accounting programs. Students can gain considerable accounting knowledge while expanding their management abilities. They will be able to do this while living in Austin, one of the country's most livable cities.
University of Illinois – Urbana-Champaign's Gies College of Business
Students in the Gies College of Business at the University of Illinois can develop their financial skills in the college's flexible MBA program. The training will prepare graduates to take on the role of accounting manager at firms of any size.
Brigham Young University's Marriott School
Among the top business schools in the United States, the Marriott School at Brigham Young University does not get its fair share of attention, which is unfortunate as it is home to one of the country's top accounting programs. MBA students can go on the Finance track, which will prepare them for their futures as accounting managers.
Mar 12, 2019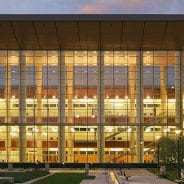 In our latest installment of the MetroMBA "5 Questions" series, we speak with Jennifer Larson, the University of Illinois Director of Recruiting and Admissions of Graduate Programs at the Gies College of Business. Larson talks about the future career of a Gies MBA grad, the hands-on nature of the MBA program, and the many financial aid opportunities for students.
---
1. What are Gies' strongest industries and how does the school support students in those industries?
"Our recent graduates have worked for major corporations like Amazon, AT&T, Google, and Bank of America in a number of functional areas, including Consulting, Finance/Accounting, General Management, Information Technology, and Marketing.
Gies Business Career Services boasts a diverse employer base of Fortune 500 companies and other regional organizations across multiple industry sectors including, but not limited to, manufacturing, financial services, consumer products, and consulting. Almost 25 percent of the F500 and more than 40 percent of the F100 recruit from Gies College of Business.
Our students actively engage with global, national and regional employers on-campus and at major MBA consortium events. Illinois founded and participates with nine other Top 50 MBA programs in the Midwest MBA Career Fair, one of the largest regional MBA career fairs.
We offer alumni connections built through the Illinois Business Mentor Program and the Illinois MBA Alumni Association, bringing students and alumni together for an exchange of information on education, professionalism, aspirations, and ideas.
Our MBA students network and engage with alumni and employers for information sessions, workshops, networking events, career connections, and interview preparation. Illinois MBA alumni are counted among those who hold C-suite roles in manufacturing, consulting, financial services, and healthcare in both the public and private sectors.
We hear four predominant reasons why students pursue an MBA:
to build and expand their professional network,
to increase salary/earnings potential,
to create greater future job optionality,
to accelerate or change career paths.
Whatever the reason, Gies Business Career Services is an invaluable resource for our students from day one.
Career Services provides an integrated suite of career development, coaching, and alumni and employer resources that enable us to assist MBA students in achieving career success. This starts with pre-program groundwork.
Career Management Foundations is the eLearning portal to MBA Career Management in Gies College of Business. This launches your job search the summer before the MBA program commences. You will have the chance to engage in five distinctive career modules that expose you to career planning and active career management processes. These help our students define their goals and develop tools that will enable their professional advancement. Each module contains topic related information, videos, articles, assessments, and key deliverables.
We also provide customized career coaching and consultation for MBA students so they are fully prepared for the job search with a focus on building life-long job seeking skills that will help the student through each career transition. Combine that with being ranked #3 in ROI (BusinessWeek) and being a Top 25 U.S. Business School (Financial Times), there is no question that an MBA from Gies College of Business at Illinois delivers max value during and after your time in the MBA program."
2. Can you identify the ideal Gies candidate? Characteristics you look for?
"At Illinois, we don't look for students who want to sit in a classroom for two years. We admit students who are passionate about applying the concepts learned in the classroom, actively participate in and outside of the classroom, and are team oriented. We look beyond test scores. We value candidates who bring a strong sense of community, possess a good understanding of the importance of career outcomes, and can demonstrate excellent interpersonal and communication skills. We appreciate and welcome diverse personal and professional backgrounds beyond business."
3. If there was one feature of the MBA program you could highlight, what would it be?
"The MBA program at Gies College of Business is one of the most hands-on MBA programs in the country.
Action Learning at Gies is more than a course or a program; it's ingrained in our culture. Action Learning is integrated throughout our undergraduate and graduate programs. Because our students get hands-on experience during school, they graduate more prepared for the real-world, to add value from day one, and to succeed in their careers.
Action Learning projects are a critical part of the students' education. We work with clients who invest in developing our students. When a client is engaged and committed, students reciprocate with enthusiasm and dedication to the project. Through our Action Learning programs, students have a better story to tell recruiters, improve their ability to work as a team, and enhance their ability to solve complex problems."
4. What kinds of financial aid are available to MBA students?
"All candidates admitted to the MBA program in Gies College of Business at Illinois are automatically considered for our merit-based Dean's Scholarships with no separate scholarship application necessary. 85 percent of students admitted to the MBA program receive a scholarship offer from our diverse portfolio of awards. We also want our students back! The Illinois x 2 Scholarship offers a 50 percent tuition reduction for full-time MBA students who are University of Illinois alumni and meet the eligibility requirements. Find all the scholarships here.
The MBA program at Gies is dedicated to training an inclusive cohort of future leaders in a diverse, global setting. In addition to our traditional merit-based scholarships, we allocate eight full-tuition scholarships annually, for graduates of historically black colleges and universities.  Along with submitting a standard MBA application, applicants for these eight scholarships must have a competitive GMAT score (or equivalent GRE), at least two years of work experience, and a minimum GPA of 3.5.
Gies College of Business is committed to educating and directing talented women toward leadership roles in business. Gies College of Business is a Forté sponsor school dedicated to having a diverse group of Forté MBA Fellows, which is an honor given to select female MBA students at participating business schools. Both domestic and international women may be nominated as Fellows; each receives a generous scholarship from the MBA program at Gies College of Business."
5. What underrated area/activity in Champaign – Urbana should every student do?
"Champaign-Urbana has a robust arts, culture, and music scene. Here, urban engages rural for an unparalleled 'college-town' experience that offers access to several renowned museums, and a thriving arts and culture community. In large part because of the University of Illinois' diverse population, C-U has a strong foodie scene with a wide variety of restaurants and cuisines from all over the world. According to readers of Midwest Living magazine, the metro area of Champaign-Urbana is the best midwest food town.
---
For those interested in learning more about the full-time MBA program at Illinois Gies College of Business, head over to the school's official website.
Feb 20, 2019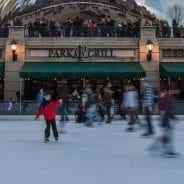 Let's explore the most interesting stories to emerge from Chicago business schools this week.
---
As cultural awareness about the often unrecognized contributions of historically disadvantaged groups continues to grow, Northwestern University Kellogg School of Management professor Nour Kteily hypothesizes that the more people prioritize social equality, the more they might actively promote the accomplishments of women and people of color.
Kteily notes, "Political liberals have a natural affinity for targets that belong to groups that they see as socially disadvantaged, and a motivation to raise these groups' position in society. Given this, we reasoned that they would want to emphasize the good things that those who belong to groups that are otherwise overlooked are able to do."
His study analyzes which individuals are primed to consider how underrepresented groups are overlooked and observed for their likelihood to promote a black woman faculty member according to their political ideology.
"Both liberals and conservatives shift up when they read that disadvantaged minorities' accomplishments tend to be overlooked, but the ideological difference that exists at baseline remains," Kteily notes.
You can read more about the study here.
The University of Illinois Gies College of Business recently announced its newest leadership position: Associate Dean for Innovation & Chief Disruption Officer. The role will assist the business school to further innovative educational practices.
Robert Brunner, a longtime professor at the university, will ensure Gies remains up to date with current trends in technology and embraces future opportunities preemptively.
Jeffrey R. Brown, Josef and Margot Lakonishok Professor of Business and Dean, extolled Brunner's qualifications:
"Professor Brunner is an outstanding thought leader with a universal view of technological innovations. [His] extensive experience and passion make him the perfect fit as our very first Associate Dean for Innovation and Chief Disruption Officer. I'm delighted that he will be taking a more prominent leadership role within our College."
Brunner will be tasked with identifying future challenges in business and creating unique solutions. Brunner remarks, "In today's world, you're either part of the disruption, or you risk being disrupted. Gies College of Business is taking a proactive approach like no one else in the country. We are not business as usual and our students will benefit greatly because of it."
You can read more about Brunner and the new position at Gies here.
Here's a new negotiating tactic: enjoy a family-style meal with your counterpart before making your opening bid. When people in a business negotiation share not just a meal but a plate, they collaborate better and reach deals faster, according to new research from the University of Chicago Booth School of Business.
In the study entitled "Shared Plates, Shared Minds: Consuming from a Shared Plate Promotes Cooperation," professor Ayelet Fishbach and Cornell's Kaitlin Woolley examine how the way a meal is served and consumed boosts cooperation. These results show that sharing meals not only helps people collaborate better, but also reach agreements faster.
Woolley and Fishbach conducted the experiment with friends and strangers. The results found that friends arrived at a negotiation agreement faster than strangers did. However, sharing plates had a significant effect for both groups.
"The degree to which a person felt she was collaborating with her partner while eating—sharing food rather than competing for that last bite—predicted her feelings of collaboration during the negotiation phase."
Fishbach remarks, "Basically, every meal that you're eating alone is a missed opportunity to connect to someone. And every meal that involves food sharing fully utilizes the opportunity to create that social bond."
You can read more about the research here.
Jan 31, 2019
Let's explore some of the most interesting stories that have emerged from Chicago business schools this week amidst the Polar Vortex (stay warm, everyone).
---
More information does not necessarily lead to more informed decisions. New research from the University of Chicago Booth School of Business finds that people assume they can and will use more information in making decisions, despite the contrary evidence. Often, people make snap judgement without awareness and most collected information goes unused.
Ed O'Brien, Chicago Booth Associate Professor and co-author of "People Use Less Information Than They Think to Make Up Their Minds," asserts, "In our studies, participants thought they would withhold judgment and await a lot of evidence before making up their minds but in reality, they cast judgment right when the evidence came in."
Researchers note that the data suggests a gap between information seekers and information providers.
"For example, people who go online to research a topic or take part in a debate may only access a small fraction of what is available before making a decision while providers of that information may assume the seekers are taking in all the information and hear them 'loud and clear.'"
You can read more about Ed O'Brien's research here.
While luxury brands are a surefire way to indicate status, a new series of experiments reveal the surprising downsides of luxury consumption.
According to a new paper by Northwestern University Kellogg School of Management Professor of Marketing Derek Rucker and Ph.D. candidate Christopher Cannon, luxury consumers may find themselves at a disadvantage in the hiring process. This instance is even more particular when the job involves interpersonal warmth. Rucker and Cannon's research explores how consumers who wear luxury goods are viewed more negatively and perceived as "cold."
Cannon notes, "We don't find evidence in this work that the effects are driven by envy. We find evidence that luxury consumption can lead people to infer certain motives. Specifically, when people assume that someone has donned luxury goods in order to show off, this can lead them to see that person as less warm."
Cannon and Rucker point out the importance of evaluating the situation before donning your Gucci. "We've shown situations exist where luxury consumption produces positive outcomes, such as when filling the corporate publicist role in the experiment. Rather than luxury always being good or always being bad, it depends on whether status or warmth is more important."
You can read more about the luxury research here.
Alan Howe (BADM '82), a professional board director, has served across multiple industries—including enterprise software, wireless, telecom, composite materials, and IT services—specializing in "turnaround" situations. He recently returned to the University of Illinois Gies College of Business to share his expertise with the next generation of business leaders.
"I tell students that what they think they're going to be doing in the next three years is probably radically different than what they'll be doing in 10 to 15 years, so get ready for change. Be adaptable because you never know where the next opportunity may come from," Howe asserts in a recent profile.
In the interview, Howe further explains what makes a great business leader:
"The best characteristic is humility. You can't 'big dog' in a corporate setting or talk about how smart you are. Lead with humility. Also listen and learn from people around you."
You can read more from the Howe interview here.
Jan 24, 2019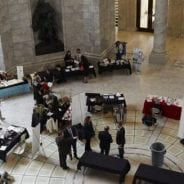 Let's explore some of the most interesting stories that have emerged from Chicago business schools this week.
---
For decades, policymakers have debated whether unemployment insurance provides a critical safety net during tough times or whether it extends joblessness by reducing the incentive to find a new job.
Northwestern University Kellogg School of Management Associate Professor of Finance Scott R. Baker and BU Questrom's Andrey Fradkin used data from Google Trends to shed some light on this question by providing real-time access to millions of searches that can be aggregated across geographies.
"We realized we could look at people's job-search habits in a way that traditional government datasets had a hard time doing," Baker says.
Baker says the value of the Google Job Search Index extends well beyond job-search tracking. The GJSI offers new ways to forecast consumer sentiment and economic uncertainty by tracking search terms such as "recession" and "bankruptcy."
"This approach can be really useful for policymakers because it can be much more local and granular," Baker notes, "and they can access it without a six-month or year-long lag."
You can learn more about the duo unemployment insurance research here.
Six Booth School of Business graduates hope to apply their business backgrounds and bold ideas to a variety of roles within the education sector, including nonprofit management, education consulting, investing, and education technology.
Booth MBA alum Micki O'Neil, founder of Foundations College Prep, a public charter school in Chicago's Roseland community on the city's south side, explains how Booth provided her with the necessary skills to handle the rigors of running a charter school. "Starting a school is a pretty all-encompassing thing. It takes leadership and entrepreneurial skills, as well as operations, marketing, and financial know-how," she says.
As the school matures into its fifth year, O'Neil finds herself reflecting on her Booth coursework as she tackles ongoing challenges, noting "when we think about designing our school and the way we are structuring our time, it is grounded in strong economic theory."
You can read more about O'Neil's journey here.
The University of Illinois Gies College of Business recently partnered with the College of ACES to develop a unique collaboration in which students take a deep dive into the business strategies of food science.
"This course collaboration was a perfect opportunity to infuse entrepreneurship education with an emphasis on social purpose into an effective food product development capstone," says Valeri Werpetinski, Associate Director for Entrepreneurial Education with the Origin Ventures Academy for Entrepreneurial Leadership at Gies College of Business.
Charlie Stahursky, a senior food science major, was paired with Patryk Swietek, a senior information systems major and mentor from Gies.
"We were coming more from a science and nutrition perspective, but Patryk forced us to think about our selling points and marketability. We had to go back to the drawing board a bit to find trendy ingredients and discover what people really wanted in their food. I think that set us on track to developing a really good product."
You can read more about the new course collaboration at Gies here.
Jan 9, 2019
Let's explore some of the most interesting stories that have emerged from Chicago business schools this week.
---
Northwestern University Kellogg School of Management Clinical Professor of Management and Organizations Cynthia Wang co-authored new research that seeks to understand the broader implications of employee reactions to unpleasant customers. Do they respond in turn with hostility and try to sabotage the customer or do they turn the other cheek?
Among the extensive psychological research in this area, Wang and her co-authors were drawn to a model known as the social intuitionist model, which argues that moral-decision making is the result of snap judgement and heightened emotion.
"In that heightened emotional state," Wang explains, "we begin to view problem customers as not worthy of fair treatment—a phenomenon psychologists call 'devaluation of targets'—which leads employees to see those customers as subhuman." The reverse, where customers also treat employees poorly, also rang true.
Wang adds:
"These decisions are very quick and implicit. We don't necessarily notice them going on." 
You can read more about the research here.
United Kingdom Prime Minister Theresa May canceled the House of Commons Brexit vote that was scheduled for December 11, putting a Brexit solution on hold for now, leaving the future of UK's relationship with the European Union up in the air.
The UK is still scheduled to leave the EU on March 29, 2019 and parliament needs to strike a deal to make the departure as smooth as possible. Major challenges include finding a solution for the border between Northern Ireland and the Republic of Ireland, along with dealing with the consequences of leaving the European Union for businesses and jobs in both the United States and the UK.
Candace Martinez, University of Illinois Gies College of Business Clinical Assistant Professor of Business Administration, remarks, "If the UK cannot arrive at a solution to the Irish border quandary, a 'backstop' approach is a last resort," noting that Northern Ireland voted to remain in the EU on the June 2016 referendum.
Martinez adds, "Uncertainties are everywhere. This is uncharted waters, to be sure."
You can read more from the interview with Martinez here.
As part of the Marketing 386: Social Impact Sales course at the DePaul University Driehaus College of Business Center for Sales Leadership, students are partnered with a local nonprofit, providing marketing and sales advice. "After working in teams, students present their business plans to the nonprofit toward the end of the quarter. A winning team is then selected by Drehmer and the non-profit to present their creative solutions in front of executives at 3M in St. Paul, Minn.," according to DePaul University's Jaclyn Lansbery.
Charles Drehmer (BS `03, MBA `04, MA `16, Ph.D. `17), who teaches the course, says: "The Social Impact Sales class is extremely rewarding for both me and the students in that we truly make difference in people's lives. The class is as real as it gets, where students meet with the client to discover their needs and wants, design and execute a market research study and then present their recommendations to the client. Not only does the project provide students a hands-on real-world experience, they also get to make a positive impact on underserved communities."
Last fall, students worked with Chicago Community ToolBank, providing a marketing and sales strategy. "The project focused on a new program, Corporate Days of Service, which offers private companies a unique team-bonding experience where they use the ToolBank's tools and facilities to build furniture that is donated to a nonprofit organization of their choice. Students also worked together to build bookshelves that were donated so they better understood what new service would entail," Lansbery writes.
Isaly Varela, an undergraduate business student in the program, adds, "The class has given us the skills to think critically about marketing and sales along with being comfortable with ourselves.
To read more about the program, head on over to the official DePaul Univesity website.
Dec 12, 2018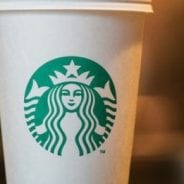 Let's explore some of the most interesting stories that have emerged from Chicago business schools this week.
---
Carter Cast, the Northwestern Kellogg Clinical Professor of Innovation and Entrepreneurship and author of "The Right (and Wrong) Stuff: How Bril­liant Careers Are Made — and Unmade," writes about how "Version 1.0" employees who "lack curiosity and avoid taking risks" may find themselves professionally derailed.
​"You have to find ways to stay fresh, especially in this day and age with the massive rate of change in technology. Dis­rup­tion is every­where."
Following a promotion, understand your supervisor's expectations. "Ask the boss: ​'With this new job, what will I have done in two years to make you think that this was a good move to pro­mote me? What are the key suc­cess met­rics I should be aim­ing for?'"
Increase your learning agility, or how quick­ly you devel­op and apply new skills by honing a discovery mindset. "[Force] your­self to acquire new skills that could help you down the road. If you work in sales, for exam­ple, you might take time to under­stand how the mar­ket­ing team lever­ages its social mar­ket­ing assets."
Identify your particular "area of innate resistance," which Cast believes can stifle career growth if not addressed. He advises to spend more time being open to what you could learn than spending time and energy on what you already know.
Cast advises Ver­sion 1.0 types to "adopt the ​'lean think­ing' men­tal­i­ty in order to refresh their think­ing and test new ideas."
Networks that individuals can "rely on for information and assistance" are critical when jobs are constantly in flux. According to the article, "A strong, diverse net­work can help you bounce back after a chal­lenge or shake-up."
You can read more from the article here.
The U. Illinois Gies College of Business recently profiled Erik Shewalter (BADM '14) who offers insights from his transition from Disney's DTC streaming service to product management role at the Starbucks Rewards Innovation Team where he oversees strategy and innovation.
Shewalter spoke at length about a defining moment from his "once-in-a-lifetime" opportunity at the Disney-branded streaming service where he realized how much he loved the work he was doing.
"One of the defining moments of my career will forever be one of my first meetings with Kevin Mayer (Chairman of Direct-to-Consumer and International). I came to the meeting prepared, and because I was so immersed in the data, I was able to share specific insights that influenced decisions like the choice to include Star Wars and Marvel content in the streaming service."
One major reason Shewalter left Disney for Starbucks was to work alongside his fiancée Naomi Liu (FIN, BADM '15) who works in food innovation.
"There are so many little perks that materialize every day, such as sharing a commute, or even sharing our networks (which is critical for succeeding at Starbucks). Also, we love to surprise each other by bringing the other person drinks and snacks throughout the day."
Check out the entire Gies College of Business News interview here.
With the support of Loyola University's Quinlan School of Business Experiential Learning Communities in Solidarity program, professor Nancy Landrum orchestrated partnerships with Smack Dab Chicago and Edge of Sweetness Bakery for her Sustainable Business Management class.
Teams from Landrum's class "performed waste, water, and simple energy audits and completed greenhouse gas inventories" and then organized "cash mob" events to attract customers to the businesses.
According to the article, "Edge of Sweetness saw a 216 [percent] increase in sales during the cash mob, and Smack Dab Chicago saw a 51 [percent] increase."
Edge of Sweetness co-owner Kate Merrill (BSN '96) writes, "I was delighted and surprised by how thorough they were during the initial evaluation. They were also very proactive about what they wanted to do with the projects, which was very nice to see."
Smack Dab Chicago co-founder Axel Erkenswick adds, "I was interested to see how in-depth the students went into their audits, including going through our waste. Energy conservation is important to me, because it shows customers that we are more than a McDonald's. We are community driven and put our efforts into helping the environment."
Read more about the Quinlan program here.
Nov 28, 2018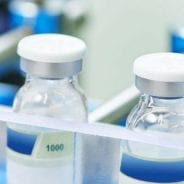 Let's explore some of the most interesting stories that have emerged from Chicago business schools this week.
---
Northwestern University Kellogg School of Management Professor of Finance Dimitris Papanikolaou recently co-authored new research that illuminates why "pharmaceutical firms these days often make minor changes to existing medications instead of delivering innovative drugs."
The study, which was co-authored with HBS's Joshua Krieger and MIT Sloan's Danielle Li, found that "financial frictions may be limiting innovation."
According to the article, "The researchers found that firms were eager to work on novel drugs—under the right financial circumstances. When pharmaceutical companies got a windfall, such as a sudden increase in profits, they were more likely to spend it on developing novel drugs than on incremental improvements."
You can read more about the trio's research here.
The University of Illinois Gies College of Business recently profiled current Master of Accountancy Science student Hamed Kadiani whose social entrepreneurship journey began as part of student organization Illinois Enactus, which helped him understand his desire to see "what the root of the problem is, and then develop a solution that fixes the cause, not the symptom."
Kadiani later served as project manager for Project Oasis, an "online center that connects immigrants to resources in Champaign-Urbana, provides access to 75 resources in six main focus areas such as healthcare and education, [and] teaches immigrants financial literacy and entrepreneurial skills."
According to the interview, Kadiani plans to become a CPA but shared his ambitions to some day run for political office.
"I hope I made an impact on campus, but I truly believe this work made more of an impact on me. I am who I am today because of this university and Gies College of Business."
You can read more from the Gies College of Business News profile here.
Notre Dame Mendoza's Marketing Department recently recruited Professor Timothy Bohling, who will teaching Digital Marketing to both undergraduate and graduates in spring 2019.
Having previously held senior executive leadership positions at Stratasys, HCL Technologies, and IBM, Bohling's research and teaching interests are "centered both on scholarly rigor and practitioner relevance in areas of digital marketing, customer relationship management, decision modeling, customer lifetime value and innovation adoption."
You can read more about Bohling, his research, and the 2019 courses here.
Nov 1, 2018
Let's explore some of the most interesting stories that have emerged from Chicago business schools this week.
---
Northwestern Kellogg School of Management doctoral candidate Jessica Gamlin, along with professors of marketing Ping Dong and Aparna Labroo, found that "when consumers are thinking about politics, they are drawn to products they view as utilitarian rather than pleasurable." In other words: "the more you fret about the state of the government, the more spartan your shopping cart might be."
Speaking with Kellogg Insights, Gamlin explains her fascination with the dissonance between a seemingly banal meal-kit ad placed amidst a divisive political debate, "I was curious about why advertisers were choosing these different podcasts to advertise on in different quantities."
Labroo also adds, "A desire for the government to do things in a more responsible manner translates into higher-order goals for the consumer, herself, to be responsible in her actions."
Dong adds, "The reason is the more people think the political system is irresponsible, the more the desire to see the government be responsible is activated, and therefore, the more the consumer's own goal is also activated."
You can read more about the research here.
As part of a decades-long relationship between the University of Illinois and the Peoria-based construction equipment manufacturer, Caterpillar has recently invested in the Gies College of Business and the College of Engineering's new collaborative Hoeft Technology & Management undergraduate minor, in which "teams of business and engineering students learn and work together to develop comprehensive solutions to real-world problems."
In the announcement, Caterpillar CTO and VP Tom Bluth says, "Becoming an affiliate of the program is a natural fit for us, because the intersection of business and engineering is at the core of how we develop the products and solutions that benefit our customers.
"We're also proud to have been connected to the T&M Program since its start: A member of our Caterpillar family had the vision to create the program and the passion to make it possible."
You can find out more about the Gies Caterpillar partnership here.
Chicago Booth Magazine recently profiled Catherine Littell ('08), whose Care Concierge LLC has taken an innovative approach to senior-care consulting. Littell, an Entrepreneur-in-Residence at the James M. Kilts Center for Marketing, discussed her "multipoint approach to launching a business in the digital age."
Know your customer. "There are a lot of great ideas out there. But can you take that idea and create a product for the right customer at the right time?"
Hone your message. "It's really about understanding your customer and creating an authentic experience."
Let the data speak. "Data will tell you whatever you want it to, good or bad, so make sure you use it to inform rather than just to affirm your decisions."
Run the numbers. "Starting a business is about gut feelings, but knowing the numbers can help you figure out whether or not a business is profitable or can be profitable."
Be comfortable with change. "You've got to be able to trust your gut and say, 'If it works, great, and if it doesn't, let's change tactics and move forward.'"
Hire the right team. "If you find people who have drive and passion, plus they love your product and can define what you do and stand for, that's really powerful."
You can read the full article here.
Oct 25, 2018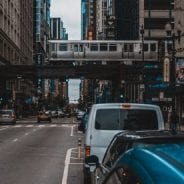 Let's explore some of the most interesting stories that have emerged from Chicago business schools this week.
---
Northwestern Kellogg Assistant Professor of Marketing Maferima Touré-Tillery and the University of the Sciences' Alysson Light coauthored new research, which finds that "people who perceive their personalities as constant across their roles are more likely to behave ethically than those who think of themselves differently in each role."
Touré-Tillery explains, "If I tend to think about myself the same way from one identity to the next, then if I do something that's going to make me feel bad about myself, it's likely that I'll feel bad about myself across all of my identities."
She adds, "Every unethical thing amplifies that sense of being a bad person. By having them merge their work and personal lives, you are helping them merge their identities as parent and worker—so they might behave more morally across the board."
You can read the full Kellogg Insights article here.
At a recent panel discussion hosted by Chicago Booth's Rustandy and Stigler Centers, BlackRock Co-founder Sue Wagner and Booth's Luigi Zingales and Marianne Bertrand dissected BlackRock CEO Larry Fink's letter to his fellow CEOs, imploring them to engage more deeply with social issues as part of their long-term strategies.
Moderator Robert H. Gertner explains, "We have seen greater discussion, both within and outside of academia, about the role of corporations. It has come from consumers, from employees, from the government, from academics, and from investors. Perhaps this letter from Larry Fink may go down as a sort of cornerstone of this discussion."
You can read the full exchange between all the panelists here.
The University of Illinois Gies College of Business recently hosted Mobileye ASIC Department Project Manager and Founding Engineer Mois Navon, who discussed how his company's purpose has driven their success.
The Israeli-based Mobileye is "one of the leaders in driver assistance technology and autonomous vehicle research." According to the article, "the demonstrated ability of [Mobileye's] products to help prevent accidents led insurance companies to give discounts to people who used them. People were getting into fewer accidents, and the accidents they did get into were less severe."
Navon explains Mobileye's purpose within the Jewish concept of tikkun olam, which means "fixing the world."
"I think that technology is that driving force for fixing the world—even though new technologies can engender difficult transitions. I think humanity is ultimately driven by purpose. We're here to fix ourselves. We're here to fix the world. And I hope you'll join me."
You can read more about the company and Navon's speech at Gies here.