Post tagged "harvard"
Sep 19, 2019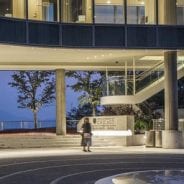 The biennial Forbes "Best Business Schools" ranking is out, with Chicago Booth on top for the first time in school history. And among international schools, London Business School finds itself on top yet again.
Continue reading…
Aug 15, 2019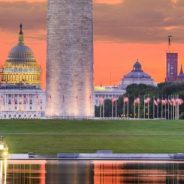 Registration is open for the 2019 Forté MBA Forums.  Designed for women considering an MBA, the Forums provide an ideal opportunity to learn more about the value of an MBA from admissions reps, alumnae, and current students at top business schools. Open to all women—career changers, college students planning the future, or career professionals looking to go to the next level—the events provide a distinct MBA advantage.
About the Forté MBA Forums
The MBA Forums are FREE and held in 11 cities across the U.S. and Europe. The events are a chance for women to build their peer support network and meet other successful businesswomen from a diverse range of industries. The MBA Forums offers exclusive insights into the MBA admissions process.
"The Forté Forum event provided the exact insights we were looking for," said Madeline Keulen, Forté MBA Forum attendee and 2019 HBS alum. "Most of the schools I was interested in had representatives at the event who could speak to the specifics of their programs, and panels of alumni enhanced the richness of the experience through their personal stories of why they chose to pursue an MBA. I have a much better sense of where I'd fit best."
2019 Event Dates and Locations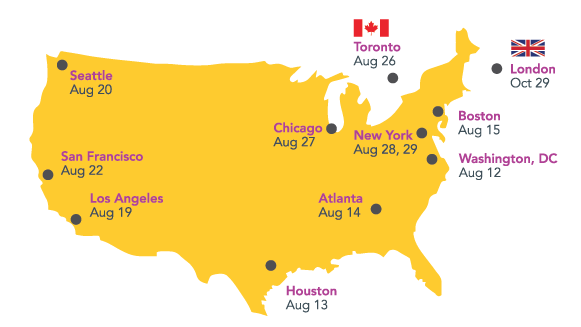 August 12, Washington, D.C.
August 13, Houston, TX
August 14,  Atlanta, GA
August 15,  Boston, MA
August 19,  Los Angeles, CA
August 20, Seattle, WA
August 22, San Francisco, CA
August 26, Toronto, Canada
August 27, Chicago, IL
August 28, New York City, NY
October 29, London, England
Sample Event Format
6–8:15 p.m. – Registration and School Fair
Connect with admissions at top business schools
Learn more about the admissions process
Find the right school for you
Networking reception
7–8 p.m. – MBA Alumnae Panel
Get advice and hear stories from top MBA women in a range of industries and at various career stages. Learn what motivated them to earn their MBA and the successes and challenges they've faced.
8:15–9 p.m. – Admissions Panel
Enjoy a panel of seasoned MBA admissions professionals from top programs. Learn more about admissions requirements, researching schools, applications, and financing.
Visit the site to see more details about locations and to register!
May 17, 2019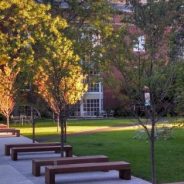 Hopeful applicants to the next MBA class at Harvard Business School have a new batch of deadlines to keep tabs on.
New Harvard 2019-20 MBA Deadlines
Round One
Application deadline: Sep. 4, 2019
Decision released: Dec. 10, 2019
Round Two
Application deadline: Jan 6, 2020
Decision released: March 31, 2020
---
Learn more about the Harvard Business School full-time MBA program here.
Apr 29, 2019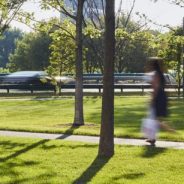 Each year, the Harvard Business School New Venture Competition brings together the best and the brightest to compete for $300,000 in cash prizes. Designed for both HBS students and alumni, the competition offers two tracks: the Business Track and the Social Enterprise Track. Both tracks require teams to present a new venture idea that will have a substantial impact on their respective market. Winners have the opportunity to go ahead and implement their proposal using the provided seed money.
For 2019, 48 teams from across Harvard University applied for the Social Enterprise Track. Then, sixteen semifinalists were chosen to present their ideas to a panel of expert judges in their fields. Finally, four finalists were selected. Here's who they are.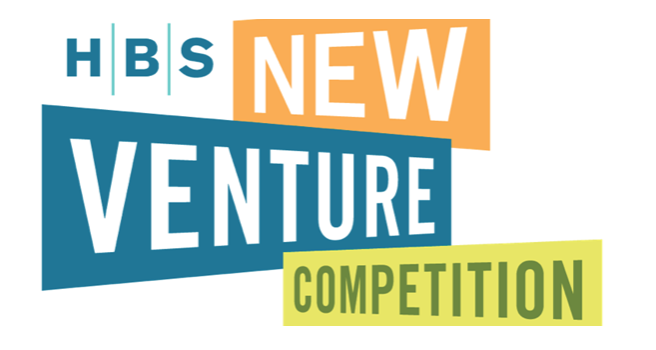 Gramhal
Presented by Vikas Birhma (HKS 2019) and Pankaj Mahalle, Gramhal offers post-harvest services of storage, credit, and market linkage for smallholder farmers. Having witnessed the problems that smallholder agricultural households in India face first hand, the team came up with an idea to help farmers keep more money by giving them the chance to save their harvest until they can sell it when prices are more favorable.
Hikma Health
Developed by Jordan Lebovic (HBS/HMS 2020), Senan Ebrahim (HMS 2021), Erik Grueter, and Zahra Allkhateeb, Hikma Health creates customized data management systems for healthcare providers caring for refugee patients. The idea initially started with a health education app for NGOs in Jordan. However, after talking to more health workers, the team realized that a free health data platform, tailored to refugees, would be far more valuable.
New Teachers Thriving
Created by Tyler Hester (HGSE 2020), Crystel Harris (HGSE 2021), and Akash Wasil, New Teachers Thriving offers training for early-career teachers. Many new teachers become burned out in their first years because they don't have the training, support, and help they need to succeed. New Teachers Thriving is a year-long training sequence that will support new teachers as they navigate their first year in the classroom.
Vincere Health
Put together by Jacob Keteyian (HSPH 2019), Shalen De Silva (HSPH 2019), Ollie Osunkunle (HBS 2020), and Han Jin (HGSD 2019), Vincere Health helped people get paid for digitally proving health compliance while offering data control. The idea behind the product is to motivate health behaviors by offering daily rewards. In particular, they are attacking the smoking cessation market.
Read more from each of the finalist about entrepreneurship, concept creation and more on the HBS website.
---
This article has been edited and republished from its original source, Clear Admit.
Apr 19, 2019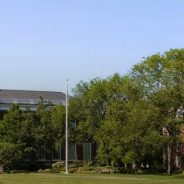 There's no doubt that entrepreneurs are innovative and have a ton of grit. Unfortunately, according to Harvard Business School Assistant Professor Andy Wu, that determination and creativity doesn't always translate into funding. Often, entrepreneurs are short-sighted when it comes to where to find funding. And while there are discussions and classes all about starting a business, there are few learning opportunities dedicated to entrepreneurship funding—financial and non-financial—to bring the idea to life.
To examine how the entrepreneurial community looks at funding, Wu along with his colleagues David R. Clough, Tommy Pan Fang, and Balagopal Vissa published a paper titled, "Turning Lead Into Gold: How Do Entrepreneurs Mobilize Resources to Exploit Opportunities?"
What they found is that too much focus is placed on raising money and signing contracts, and not enough emphasis is placed on informal and non-financial resources. And the reality is that these resources can make or break a business.
"Entrepreneurs are more successful when they can leverage non-market, non-pecuniary resources," Wu says. "We think that is totally the wrong mindset …The challenge to raising financial capital is often related to a lack of those other resources."
In particular, there are three areas of non-financial funding where entrepreneurs tend to come up short:
Searching for resources outside of immediate connections
Non-market resources
Transferring resources through informal transactions.
1. Resources Outside of Immediate Connections
When looking for resources, it's fine to start with the people you know, but you can't stop there. Your network is too narrow. Instead, you need an outward-looking mindset where you search for investors and partners outside of your immediate network.
2. Non-Market Resources
The people who will help you succeed are about more than financial capital. Your network should be leveraged for advice, mentorship, in-kind donations, and more. And the good news is that financial and non-financial resources are not mutually exclusive. Non-financial motivations can encourage investment.
3. Transferring Resources Through Informal Transactions
Not everything needs to be handled with formal contracts. Less formal arrangements for transferring knowledge that rely on trust and mutual understanding are also valuable. For example, mentors don't need a formal agreement, but should not be discounted.
Read the full article on HBS Working Knowledge.
---
This article has been edited and republished with permissions from its original source, Clear Admit.
Mar 12, 2019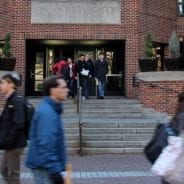 Harvard loses its crown, Wharton ranks first, and Purdue stumbles in new U.S. News & World Report "Best Business Schools" ranking.
---
The annual U.S. News & World Report Best Business Schools ranking, largely regarded as the most prominent MBA ranking system in the United States, debuted its newest annual listing, with The University of Pennsylvania's Wharton School taking the top mantle.
The Philadelphia metro business school ascends past Harvard Business School and the University of Chicago Booth School of Business—both tying for first last year. Both schools took a minor tumble to the third overall spot, sitting in a three-way tie with the MIT Sloan School of Management. Stanford's Graduate School of Business lept into the second overall spot, which comes just a few months after the Silicon Valley school maintained its status as the best in the world according to the Financial Times.
U.S. News & World Report Top 10 Business Schools
| School | This Year's Ranking | Last Year's Ranking |
| --- | --- | --- |
| Wharton (University of Pennsylvania) | 1 | 3 |
| Stanford Graduate School of Business | 2 | 4 |
| Harvard Business School | 3 (tie) | 1 (tie) |
| Booth (University of Chicago) | 3 (tie) | 1 (tie) |
| Sloan (Massachusetts Institute of Technology) | 3 (tie) | 5 |
| Columbia Business School | 6 (tie) | 9 |
| Kellogg (Northwestern University) | 6 (tie) | 6 |
| Haas (UC Berkeley) | 6 (tie) | 7 (tie) |
| Yale School of Management | 9 | 11 (tie) |
| Fuqua (Duke University) | 10 | 11 (tie) |
Within the top 50 business schools, this year's ranking largely resembles last year's. In fact, only three business schools—the University of Pittsburgh Joseph M. Katz Graduate School of Business, the Iowa State University Ivy College of Business, and the The Manderson Graduate School of Business at the University of Alabama—moved into the top 50 since last year. The three business schools to fall out of the top 50 were Rutgers Business School, the Haslam College of Business at The University of Tennessee, Knoxville, and the University of Utah David Eccles School of Business. All three moved down the ranking by at least 10 spots each.
U.S. News Ranking Rising Business Schools
No school saw a better year-end turnaround than the aforementioned Iowa State University Ivy College of Business. The Midwest business school moves from the 79th spot last year to 47th this year; a 32-spot increase. On the news of the new ranking, Dean David Spalding says in a press release, "This significant rise in the ranking is a direct result of the quality work our faculty do every day in the classroom. At a time when some universities are dropping their full-time MBA programs, the Ivy MBA continues to excel. Our internationally known faculty provide a top-notch MBA experience that helps our MBA graduates advance their careers to the next level."
Ten schools in the top 100 saw double-digit rankings jumps, with Iowa State accruing the greatest increase. The University of Kentucky Gatton College of Business and Economics, the Oklahoma State University Spears School of Business, and the Babson College F.W. Olin Graduate School of Business all saw a rise of at least 20 spots this year as well.
Purdue, Case Western Stumble
On the opposite end of this year's ranking is Purdue University's Krannert School of Management, falling a total of 21 spots from 53rd last year to 74th this year. The University of Kansas School of Business and the Saunders College of Business at RIT join Krannert as this year's three biggest falling schools, each dropping at least 20 spots respectively. Like most of the annual U.S. News rankings, the placement fluctuation is much more apparent the further and further down the list you go, with schools in the top 50 largely remaining stable.
U.S. News 2020 Ranking Methodology
To formulate its ranking, U.S. News & World Report analyzed "475 MBA programs accredited by the Association to Advance Collegiate Schools of Business International." A total of 367 schools responded to its surveys, but only 131 schools made the final ranking "because they provided enough of the required data on their full-time MBA program that were needed to calculate the full-time MBA rankings, based on a weighted average of the indicators." Those indicators, with the weighted values, are as follows:
Quality Assessment (0.40)
• Peer assessment score (0.25)
• Recruiter assessment score (0.15)
Placement Success (0.35)
• Mean starting salary and bonus (0.14)
• Employment rates for full-time MBA program graduates
Student Selectivity (0.25)
• Mean GMAT and GRE scores (0.1625)
• Mean undergraduate GPA (0.075)
• Acceptance rate (0.0125)
Did The Methodology Changes Affect This Year's U.S. News Ranking?
Last September, calls for changes in the MBA ranking methodology seemed to be answered by several large publications, including U.S. News. The company's Chief Data Strategist, Robert Morse, noted, "There is an active and ongoing debate about how to best measure quality in education, and we pay close attention to that debate. Over time, our ranking model has put more emphasis on outcomes measures … As part of this evolving process, we've wanted to measure whether schools were successful at serving all of their students, regardless of economic status."
The overarching issue seemed to lie within a framework that continually rewarded students and business schools that actively enrolled more and more students from affluent families. In response, U.S. News decreased its ranking value of acceptance rates, which previously rewarded schools that were more selective. Now, as seen above, the weighted value of acceptance rates is less than 1 percent.
However, the changes in the formula did not seem to bare much tenable change in the outcomes. The top 50 schools were largely unchanged, with only minor variances. Several schools, such as Iowa State and Oklahoma State were handsomely rewarded in the new ranking, moving up at least 20 spots each. However, schools rising and falling by 10, 20, even 30 spots in a given year isn't a new occurrence. In fact, last year, nine schools in the top 100 rose at least 10 rankings from the previous year.
---
Stay tuned to MetroMBA for more information and analysis of this year's MBA rankings.
Mar 7, 2019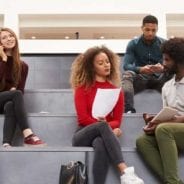 Most of the time, full-time MBA programs require work experience and, overall, class averages of professional experience are close to five years. Rarely are programs open to younger candidates who are still pursuing their undergraduate degrees. However, that all changes when it comes to deferred enrollment programs.
These programs guarantee senior undergraduate students a spot at some of the top MBA programs in the world, two to five years after they graduate. This means that you graduate with a plan for the future and the time to figure out the details.
Recently, MIT Sloan announced a new deferred enrollment program, joining the ranks of other top b-schools including Chicago Booth, Columbia Business School, Harvard Business School, Stanford GSB, UVA Darden,  The Wharton School, and Yale School of Management. Each of these programs is set up similarly and vies for top talent at undergraduate schools around the world.
How Deferred Enrollment Programs Work
"This type of program is for those who know that an MBA program is something they want to pursue, in the future. Not directly after their undergraduate degree (in most cases), but a couple of years later," explains Alex Brown, an MBA admissions expert at Clear Admit.
Ambitious undergraduate students apply to b-school during their senior year and then receive a promise of a seat in a future cohort. Typically, students gain two to five years of work experience between acceptance and starting the MBA. Then, after their deferral, they join the same MBA cohort as the traditional full-time MBA.
"By applying and gaining admission, it helps reduce the uncertainty of their plan, going forward. So rather than entering an analyst program at a consulting firm, for example, with the hope of gaining admissions to a top MBA program after a few years, they can enter the analyst program knowing they have an MBA option already," Brown says. "Of course, it doesn't stop them from changing their mind, or pursuing other MBA options, and forgoing the early admission."
These deferred enrollment programs are ideal for future leaders. Typically candidates have outstanding internships, strong academic credentials, and high test scores when they apply. "Also, these candidates are still typically early in their career arch when they do attend their MBA program. But, it makes sense if they are focused and really understand how the MBA program will help develop their career further," explains Brown. "It's good for candidates with focused career goals."
Additionally, it's important to note that deferred admissions MBA programs are designed to attract different types of students. They want candidates who might not typically have business school on their radar, but come from a STEM or humanities background. The key for applicants is to have a solid plan for the future and knowledge of how the MBA fits into that plan.
So, what are some of the top deferred enrollment programs and how are they unique?
Deferred Enrollment at a Glance
At a glance, most of the top b-schools offer very similar MBA programs geared toward younger candidates. All but Yale SOM are two years in length and place students in the same cohort as the full-time MBA. On the other hand, the Yale Silver Scholars program is three years in length with the first and third year being the same as the standard MBA and the second year in an extended internship. The reason behind this difference is that the program accepts candidates directly after their undergraduate career without any work experience.
The rest of the programs encourage students to take two to five years off to gain work experience before they start their MBA. However, in some cases, work experience is not necessary if acceptance is during their final year (fifth year) of graduate school, such as is the case for Stanford's deferral program.
"Generally, the students co-exist in the same program," explains Brown. "Younger students might have more energy and enthusiasm, older candidates might have more experience and insights. It can become a great blend for an academic experience."
Other stand-out differences include the fact that the Wharton Moelis program is only for University of Pennsylvania students. Sloan allows MIT students with an undergraduate GPA of 4.25 to avoid the GMAT, and Darden and Wharton both include scholarships for their deferred programs.
Finally, you can expect to apply to each of these programs in April, around the Round Three MBA application deadline, though Darden uniquely offers three application deadlines.
Inside the Top B-Schools with MBAs Geared Toward Younger Candidates
The differences between the programs lie in the characteristics and incentives offered by each. Here's a deeper look at some of the top offers, who can apply, and how it works.
• Chicago Booth Scholars Program
The Chicago Booth Scholars program is for candidates with three or fewer years of full-time post-undergraduate work experience. It's open to undergraduates from any institution in their senior year, granting applicants a two to four-year deferment before starting the MBA program. While working full time, students have the opportunity to engage with Booth, explore the community, travel, and whatever else is of interest. Applications are due in April and are similar to the full-time MBA application.
• Columbia Business School Deferred Enrollment Program
The Columbia Business School Deferred Enrollment program is open to undergraduate and graduate students who apply during their final year of schooling. Once accepted, you can take two to five years to enter the workforce and start the full-time MBA program when it's right for you. Applications are similar to the full-time MBA program with slightly different short answer questions and are due in April. Once you decide to matriculate, you join the full-time MBA program.
• Harvard Business School 2+2 Program
Harvard's 2+2 program is the best-known deferred MBA of its kind. Candidates apply in their final year of undergraduate or graduate school, then spend a minimum of two years (maximum of four) working full-time before they begin their full-time, two-year MBA program. This program is specifically for students working in the public, private, or nonprofit sector with an emphasis on STEM and humanities disciplines. The application is essentially the same online application for the MBA program; the application fee is simply lower. The admissions deadline is in April.  Candidates enter the full-time MBA program once they have met work experience requirements.
• MIT Sloan MBA Early Admission
The MIT Sloan MBA Early Admission program is open to any exceptional undergraduate student. However, MIT students can avoid the GMAT with a GPA above 4.25. You can apply your senior year or directly after graduation in either your undergraduate or graduate academic career. Applications are due in April, and between acceptance and starting the program, candidates may seek two to five years of full-time work experience. Once matriculating, students enter the same MBA full-time program.
• Stanford GSB Deferred Enrollment
The Stanford GSB Deferred Enrollment program is open to undergraduate students who want to begin their MBA  immediately after their senior year. However, students can defer for one to three years to gain work experience. You can apply during any of GSB's three application rounds and can choose which year's MBA program you'd like to enter. If you decide to defer for one to two years, you can apply for specific fellowships the year before starting your full-time MBA.
• UVA Darden FYSP
The UVA Darden FYSP program is open to undergraduate students in their final year and fifth-year master's students. Candidates can apply in March, May, and August, and once admitted begin their professional journey. They ear two to four years of work experience and gain access to the Darden alumni community for mentorship, networking, and individualized career support. Then, once ready, candidates join the regular full-time MBA program with a guaranteed scholarship in hand.
• Wharton Moelis Advance Access Program
The Wharton Moelis program is a feeder program only for University of Pennsylvania undergrads. Students accepted into the program receive special professional development, career services, and access to the Wharton community such as annual retreats, mentoring, and a potential $10,000 a year fellowship. You apply senior year during Round 3 MBA admissions, and with evaluation similar to the overall MBA pool. You defer for two to four years of work experience and then join the regular two-year, full-time MBA program when you're ready.
• Yale SOM Silver Scholars
The Yale Silver Scholars program was initially created just for Yale undergrads, but now recruits from an international talent pool. The difference with this program is that students start their MBA immediately after college graduation. You spend one year taking core curriculum before your full-time extended internship in year two. Then, your third year, you return to Yale SOM to complete your degree. Students integrate into the Yale SOM MBA, but have special programming and career development tailored to them. Candidates apply their senior year and fill out the same full-time MBA application.
---
This article has been edited and republished with permissions from its original source, Clear Admit.
Mar 1, 2019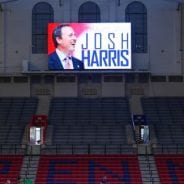 Let's take a look at some of the biggest stories from this week, including Harvard Online expanding its program.
---
Wharton School Receives $10 Million Gift from Josh and Marjorie Harris – Wharton News
The Wharton School of the University of Pennsylvania recently announced a major gift that will strengthen the school's programming in alternative investments.
The Joshua J. Harris Alternative Investments Program brings students, faculty, and leaders in the industry together to explore the latest advancements in hedge fund management, private equity, investment management, and venture capital. Named for 1986 grad Joshua Harris and his wife, Marjorie, the donation of $10 million will not only enhance the curriculum, but will also enable Wharton to sponsor multiple events on the latest developments in this class of investing.
"The Harris' extraordinary gift … will significantly expand student opportunities, advance new knowledge, and meaningfully engage the University community, which are key priorities for Penn," says University President Amy Gutmann.
Josh and Marjorie Harris are also founders of the Wharton Private Equity Professorship, and Josh is a member of Wharton's Board of Overseers. The couple's support of the school extends also to endowments for scholarships and Penn athletics. Josh Harris is founder of Apollo Global Management, a worldwide leader in alternative investment. His business ventures have brought him to the world of sports management. Currently, Josh is a majority owner of the nearby Philadelphia 76ers and the NHL's New Jersey Devils. He is also a current minority owner of Crystal Palace in the EPL.
Of his involvement at the school, Harris says:
"I know first-hand that Wharton students are creative, entrepreneurial, and eager for new challenges—attributes that the great leaders of the industry possess. I look forward to the Harris Program inspiring our students to pursue transformative opportunities and develop into future leaders of the industry."
You can read more about the Harris family's donation here.
---
The Future of Healthcare Symposium – Pepperdine News
On March 21, 2019, the Pepperdine Graziadio School will host its 5th Annual Future of Healthcare Symposium, which will address the growing presence of artificial intelligence and smart machines in healthcare delivery systems.
Keynote speakers are Jeff Stibel, Ph.D., author, USA Today columnist and Vice Chairperson of Dun & Bradstreet; and Professor Eric Topol, MD, Founder and Director of The Scripps Translational Science Institute and Executive Vice President of The Scripps Research Institute.
Dr. Stibel received an honorary doctorate from Graziadio, and is also the recipient of a brain and behavior fellowship from Brown University. His company, BrainGate, has employed AI to treat neurological disorders. Stibel is also a thought leader on methods of keeping the brain healthy in the digital age.
Dr. Topol's presentation, Deep Medicine: How Artificial Intelligence Can Make Healthcare Human Again, will examine the ways in which smart technology can humanize medical treatments as opposed to distancing patients from their caregivers. He will also explore genomics and digital medicine in the training of medical staff.
Panelists will discuss the ways in which technologies such as AI have enhanced patient experience while improving business models at various organizations.
For more on the symposium, click here, and check out some highlights of last year's event below.
---
Harvard Business School Online Announces Two New Courses, Leadership Principles and Global Business – Harvard Newsroom
Harvard Business School online will offer two new courses this spring, expanding choices for those who pursue the degree as they advance their careers.
The new Leadership Principles course aims to give students practice in developing a leadership style, or in honing an existing style for the best workplace outcomes. Students will have the opportunity to interact with their peers via case studies and presentations during this course.
In the Global Business course, professors who are also heads of global organizations will address macroeconomic indicators and the power of effective public policy.
Patrick Mullane, Executive Director of Harvard Business School Online, says of the new offerings:
"We're pleased to offer these new courses to help leaders better drive their businesses and propel their careers during volatile times … Professors Joshua Margolis and Tony Mayo are extraordinary faculty who will instill confidence and strengthen leadership capabilities for professionals ready to take the next step. Forest Reinhardt is a world-class economist who will equip participants with the tools they need to anticipate and capitalize on global developments."
Visit Harvard's online course guide for more info on cost, dates, and program details.
---
Findings: Should I Extend My Brand? – Tuck News
Kevin Lane Keller, the E.B. Osborn Professor of Marketing at Dartmouth College's Tuck School of Business recently shared some knowledge on the concept of 'brand stretching,' in which companies known for one exceptionally popular product decide to diversify. His research was recently featured on Tuck's news page.
Levis, for example, once attempted to launch a line of three-piece suits. Which, rather predictably, did not sell. The suit concept was too far a departure for consumers that were accustomed to Levis jeans. The company then launched Levis Cotton Dockers, which (for better or for worse) became such a huge-seller that Levis was able to drop their name from the brand now known simply as "Dockers."
Keller's theory is that company's can expand best into new product lines with small incremental steps.
"By introducing a series of closely related but increasingly distant extensions, brands can enter product categories that would have been much more difficult, or perhaps even impossible, to enter directly," Keller notes. Another example of this is Crayola, which was known at one time for just crayons, but which then expanded ultimately to become the leading brand for kids' craft-based products of all types.
This kind of brand expansion takes time, Keller cautions, and companies should be wary of expecting success at the outset of any new product venture. He offers three distinct elements for brand stretch success. An expansion must be desirable from a consumer standpoint, differentiated from a competitive standpoint, and deliverable from the company standpoint.
Keller points out the fact that most new products fail, so developer are wise to focus on the 'differentiation' part of brand expansion.
---
Double Victory for MBA Teams at UCLA Energy Competition – Haas Newsroom
Teams from Berkeley Haas School of Business recently earned both first and second place in UCLA's 6th Annual Challenges in Energy Case Competition on February 8-10, 2019.
The teams were faced with the challenge of how to monetize the state of California's race toward electric transit, particularly in light of the 2028 Olympic Games coming to Los Angeles. The teams were allowed to be involved at any part of the product supply chain, and they were allowed to model themselves as either new or existing companies.
The LA Cleantech Incubator is collaborating with local government and business, including the electric utility SoCal Edison to surpass the city's goal by 25 percent for use of electricity for transportation. The first place team, Team Vinculara, proposed a blockchain-based platform that would aid in distributing low carbon fuel standard credits to owners of electric vehicle fleets.
Second place Team Metromile proposed combining Metromile's (California's pay per-mile auto insurance program) with a cash advance to encourage use of electric vehicles, while pushing the company to become the preferred provider of auto insurance.
"All the teams worked really hard and we were honored to be chosen as finalists … When the judges announced that both first and second teams went to Haas, I felt especially proud to share the stage with my classmates," says CiCi Saekow of Team Metromile.
For the full press release, visit Berkeley Haas' website.
Feb 26, 2019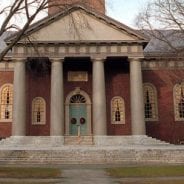 Gender parity in business has been a hot topic for years. Some researchers have argued that it leads to more innovative thinking while others claim it can harm performance. But what's the truth? New Harvard gender diversity research may have found the answers.
In the past, most research studies have limited their looks at gender diversity to a specific industry or region. But when you take a wider view, the results are clear. Gender diversity in the workplace is a good thing according to Harvard Business School researchers.
According to a research study by Professor Zhang, which looked at 1,069 firms across 35 countries and 24 industries, gender diversity relates to more productive companies as measured by market value and revenue. The key is that gender diversity has to be viewed as "normatively" accepted to get these results. In other words, gender diversity has to be considered important.
In countries and industries where gender diversity isn't looked upon highly, the results are vastly different. For example, in telecommunication companies in Western Europe, gender diversity resulted in a 7 percent increase in market value. However, in the Middle East, that was not the case.
There were also differences when culture was considered. For example, though Japan offers some of the most generous parental and homecare leave policies in the world, it also has a very patriarchal work culture. This meant that gender diversity in Japan was not as beneficial as it was in places like Western Europe.
As for why this is the case, there are three main reasons that the image of gender diversity is so important to the value it brings.
A diverse workforce is attractive. In regions and industries where gender diversity is considered important, workers are attracted to companies that make it a priority. This means that get more top candidates. The reverse is true for areas that are not pro-diversity.
When you value diversity, you encourage diverse ideas. In areas of pro-diversity, people feel more comfortable contributing their unique ideas. This results in more innovative ideas and greater creativity. When countries don't value women, they're less likely to share, and everyone loses.
Gender diversity signals a well-run firm. An investor in an area where gender diversity is accepted is more likely to value diverse companies highly. But those that do not value diversity won't associate the same strong value.
Read the full report on the Harvard Business Review.
---
This article has been edited and republished with permissions from its original source, Clear Admit.
Feb 18, 2019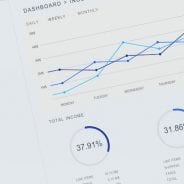 If you're interested in big data, including developing and implementing analytics solutions at an organization, a job as a Senior Analytics Consultant could be ideal for you. You'll be responsible for creating data mining projects and using that information to increase consumer brand awareness and revenue.
Currently, it's still a somewhat developing field. However, many top companies regularly hire Senior Analytics Consultants, including Wells Fargo, Deloitte, Humana, Accenture, and KPMG. And, by 2020, the big data and business analytics market may reach $203 billion.
What is a Senior Analytics Consultant?
Senior Analytics Consultant are responsible for examining systems and recommending methodologies for improving data and usage. This includes executing data quality and data auditing plans as well as evaluating and presenting on your findings. In fact, one of your major job duties will be creating reports and suggesting business process changes for business users based on your analysis of large amounts of information and data. You'll also be responsible for interviewing users to identify data needs and delivery mechanisms while also documenting process flows to fulfill business needs.
The role of a Senior Analytics Consultant is similar to most other consulting positions. You'll be expected to demonstrate leadership qualities will also working well with a team. Regularly, you'll work closely with other business departments on time-sensitive projects that you'll have to prioritize in order of importance. In particular, you'll be expected to demonstrate specific skills including:
Data Analysis
Web Analytics
Data Modeling
Project Management
SAS
SQL
Statistical Analysis
In fact, according to PayScale, knowledge of web analytics, data modeling, and project management correlate to a pay increase of 23 percent, 17 percent, and 13 percent, respectively.
How Much Does It Pay?
As for what you can expect to earn as a Senior Analytics Consultant, on average base pay starts at $133,343 and generally ranges from $116,885 to $147,822. Top earners may expect salary around $164,298.
However, salary can vary greatly depending on experience. About 38 percent of Senior Analytics Consultants have between just zero and two years of experience, while another 38 percent have between five to ten years of experience. The remaining 25 percent have between two and five years of experience.

Pay also depends on where you're willing to live. Boston pays the best with average salaries 28 percent above the national average while Minneapolis is one of the worst paying with salaries 7 percent below the national average. Other cities that pay well include:
Seattle (5 percent above avg)
Atlanta (5 percent above avg)
New York (4 percent above avg)
San Francisco (4 percent above avg)
Chicago (2 percent above avg)
Getting Started
The minimum requirement to be a Senior Analytics Consultant is a bachelor's degree in mathematics, statistics, accounting, or a related field. Typically, industry experience in analytics reporting and industry-standard analytics software is also preferred. There are also potential industry certifications that can improve your chances such as the Amazon Web Services (AWS) Certified Big Data – Specialty. Other potential certifications can be found here.
Another great place to start in this career is with an MBA from a top-notch program. Here are a few of our favorite programs to help you on your career path.
Harvard Business School
In March 2018, Harvard Business School welcomed its first cohort of students to its online certificate program in business analytics. This certificate goes into the latest research on how data analytics plays a role in business and brings together HBS with the Harvard John A. Paulson School of Engineering and Applied Sciences. MBA graduates are welcome to expand their analytics skills with this immersive experience.
The Wharton School
The Wharton School knows what it takes for a career in data and analytics—significant research and networking. That's why for MBAs at Wharton there are many opportunities to expand your skill and background in this area. There's the MBA Data and Analytics Club (WDAC) and the Wharton Customer Analytics Initiative (WCAI), both of which stress the field of analytics. Wharton MBA students also have access to workshops where they can learn coding languages including R (Open Source Software), SQL, and Tableau.
Tepper School of Business
At Carnegie Mellon University's Tepper School of Business, students can earn an MBA in Business Analytics. This specialized MBA program offers advanced courses in data analytics to improve business outcomes including theoretical and broad application knowledge. The program looks for business-minded students who want to develop their skills to make better data-driven business decisions. When students graduate, they walk away with hands-on experience in analytical tools and methodologies that will be valuable for their future careers.