Post tagged "la"
Feb 13, 2018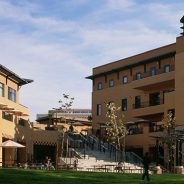 Let's visit some of the biggest news stories coming out of business schools and MBA programs in Los Angeles.
---
The Loyola Marymount University College of Business Administration has recently named Joe O'Hannigan as the new associate dean and director for the school's Executive MBA Program. With more than 30 years of experience in both higher education and international business, O'Hannigan will come to the College of Business Administration from Notre Dame, where he helped take the university's Executive Education and EMBA programs to new heights.
"Our Executive MBA Program plays a valuable role in the community, bridging and strengthening both LMU and the business world with increasing recognition and impact," O'Hannigan commented. "I can't help smiling as I reacquaint myself with this wonderful institution; it's this proud alum's dream come true."
Read more about Joe O'Hannigan and LMU's Executive MBA here.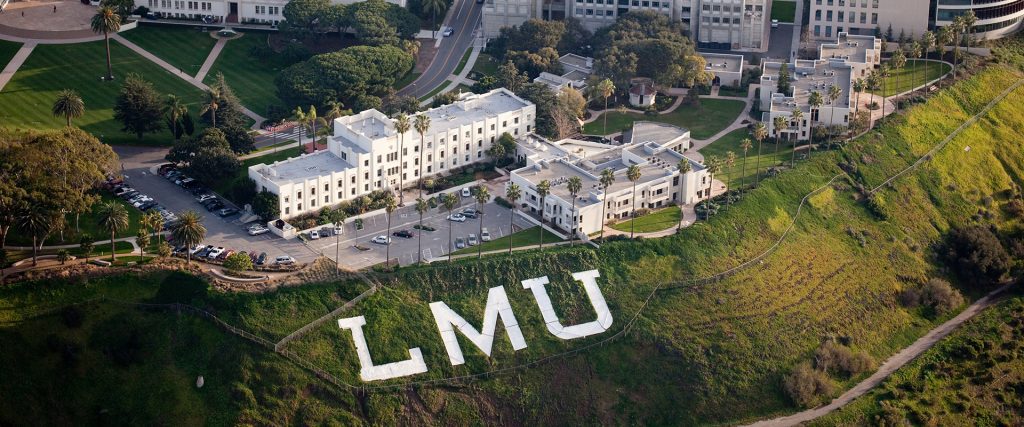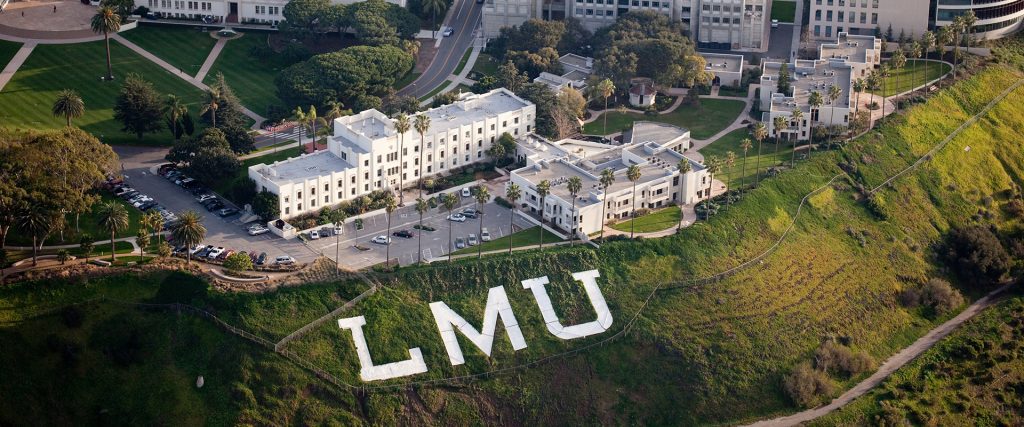 Kathleen Allen, Professor Emerita of Clinical Entrepreneurship at the Marshall School of Business at USC is the newest recipient of one of the University's highest honors—the 2018 Faculty Lifetime Achievement Award. A Ph.D. graduate from USC Marshall, Allen served as the university's professor of clinical entrepreneurship at the Lloyd Greif Center for Entrepreneurial Studies for 26 years before retiring in 2016. She is the author of a number of best-selling textbooks about entrepreneurship, including "Launching New Ventures," which has been published in six languages and sold around the world. The Lifetime Achievement Award will be presented to Allen at the Academic Honors Convocation Ceremony in April.
Read more about Allen's tenure at USC Marshall and the Lifetime Achievement Award here.
The Financial Times has recognized the Paul Merage School of Business at the University of California, Irvine as a stand out in their latest ranking of the best MBA programs in the world. According to data from the publication, the Merage School is the first business school in 20 years of FT's rankings to have a majority (52 percent) of female faculty. This is significantly higher than the average rate of 28 percent for other ranked schools. The Merage MBA program has remained consistently ranked since the first listing in 1999, and since then has witnessed a steady growth of female faculty each year.
Find out more about the Financial Times' annual ranking here.
Feb 9, 2018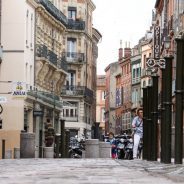 Don't delay your future! Being timely when submitting graduate school applications can increase your chances of scholarships and other not-to-miss opportunities when applying for your MBA. Stay up to date with this month's MBA admissions deadlines!
New York City
With a application due date of February 21, applicants to the the Columbia Business School EMBA program should be ready for the quickly approaching deadline.
Many other programs in the New York City metro have deadlines coming up in early March, so it's important to remember that February is a short month! The Tobin College of Business at St. John's University and NYU's Stern School of Business both have deadlines within the first couple weeks of March. To see more information on upcoming events and deadlines in New York, click here. 
Los Angeles
The Online MBA program at USC's Marshall School of Business has a deadline approaching at the end of February, while three more schools in the Los Angeles metro have important deadlines quickly approaching. Students interested in applying to the part-time MBA at USC Marshall or both summer and fall starts for an MBA at Mount Saint Mary's University in Los Angeles should be prepared to submit their applications by the first of March.
Click here for more information on important deadlines in the Los Angeles metro.
Toronto
Two  programs at the Rotman School of Management—the Morning/Evening MBA and full-time MBA—have deadlines coming up in late February. Another deadline quickly approaching for schools in the Toronto metro area is for Rotman's EMBA program, which is in early March.
More information on Toronto deadlines can be found here.
Philadelphia
February is a busy time for business schools in the Philadelphia metro, with several deadlines approaching throughout February and early March. Programs with a mid-February deadline include the Villanova School of Business Fast Track MBA and EMBA, and it is also the last opportunity for applicants for the Summer Intake Priority Scholarship at Temple University's Fox School of Business' Online MBA. The La Salle University Online MBA also has a quickly approaching deadline in early March.
For a deeper look at upcoming deadlines in the Philadelphia metro, click here.
Washington DC 
While there are no upcoming deadlines for February in the Washington DC metro, there are a number of quickly approaching deadlines in early-to-mid March. Applicants to the R.H. Smith School of Business at the University of Maryland should be aware of a deadline on the first of March for the school's full-time MBA, with other deadlines in mid-March for programs at the George Washington University School of Business and Kogod School of Business.
More deadlines for the Washington DC metro can be found here.
For updated deadline information in Chicago, Boston, Baltimore, Atlanta, Dallas, Houston, Denver, San Francisco, San Diego, Seattle, and London, click here.
Jan 26, 2018
Larry Harris, Fred V. Keenan Chair in Finance and professor of finance and business economics at the USC Marshall School of Business, has been appointed to the SEC's Fixed Income Market Structure Advisory Committee, according to a press release from the school.
Harris, who is known as one the world's top experts on market structure, joins a committee that will advise the SEC on the efficiency and resiliency of fixed income markets and identify opportunities for regulatory improvements. The committee's initial focus will be on the corporate bond and municipal securities markets.
"Individual investors are highly active in fixed income markets, both directly as retail investors and indirectly through various types of funds," said SEC Chairman Jay Clayton in a statement. "This committee will help the Commission ensure that our regulatory approach to these markets meets the needs of retail investors, as well as companies and state and local governments."
Harris is a perfect candidate to confront this issue: As former chief economist of the SEC between 2002 and 2004, he wrote the book on the topic, title "Trading and Exchanges: Market Microstructure for Practitioners," which is called the defining textbook in the field.
While serving as the SEC chief economist, Harris also worked to ensure bond transaction prices would be public. He would study that topic once again in his 2015 paper, "Transaction Costs, Trade Throughs, and Riskless Principal Trading in Corporate Bond Markets." In his research, Harris notes that "bonds now trade in markets very similar in structure to the markets in which NASDAQ stocks traded 30 years ago. A few small structural changes substantially decreased the costs of trading NASDAQ stocks. Similar changes can substantially reduce the $26 billion that investors now pay each year to trade bonds."
This research led to his return to the SEC and its new Fixed Income Market Structure Advisory Committee. Along with Harris, the committee is comprised of a diverse group of outside experts, including individuals representing the views of retail and institutional investors, small and large issuers, trading venues, dealers, and self-regulatory organizations.
Jan 19, 2018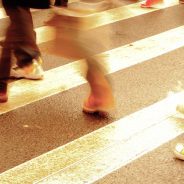 Glenn Fox, the Head of Design, Strategy and Outreach for USC Marshall's Performance Science Institute, believes that being thankful comes with a significant return-on-investment in business. According to a press release, Fox has focused his latest research on correlating gratitude and human performance. Continue reading…
Jan 18, 2018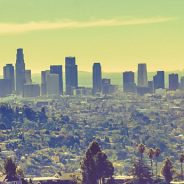 The QS World MBA Tour will be stopping in Los Angeles on Saturday, January 27, 2018.
Potential graduate school applicants attending these events will have an opportunity to connect with alumni from many of the most prestigious schools in the world, including the likes of The Wharton School at the University of Pennsylvania, Harvard Business School, the Stanford Graduates School of Business, and much more.
Details on the event website read as follows:
"The QS World MBA Tour gives you the opportunity to network with admissions directors and alumni from over 120 business schools around the globe. Our fairs feature top local and international business schools presenting a diverse range of programs to choose from and a chance to apply for a pool of exclusive MBA scholarships, totaling $7m [million]! The QS World MBA Tour takes place in 23 cities across the US and Canada; find an event in a city near you and discover the many benefits that an MBA has to offer."
Registration and further details for the Los Angeles event can be found here. For those not in the metro, check out the rest of the QS World MBA Tour dates, listed below.
---
Registration and more information on the QS World MBA Tour events can be found here.
Dec 29, 2017
The next round of MBA admissions is swiftly approaching, with the eve of 2018 almost here. Time to mark those calendars!
New York City
The NYU Stern School of Business, Columbia Business School, and Rutgers Business School, Newark/New Brunswick are the big headliners when it comes to deadlines in the New York City metro in January.
The Forham University Gabelli School of Business, and the Syracuse University Whitman School of Management Online MBA program also have deadlines in the first weeks of the new year. Click here for more information on upcoming New York City metro deadlines.
Los Angeles
The biggest Los Angeles metro business school institutions all have a slew of deadlines ready to pass within the first weeks of the new year, including the UCLA Anderson School of Management's full-time MBA, USC Marshall's part-time program, as well as the Claremont University Peter F. Drucker and Masatoshi Ito Graduate School of Management's part-time MBA.
Take a look at the coming deadlines in the Los Angeles metro here.
Toronto
Two Toronto metro schools have deadlines in early January, with the Ivey Business School full-time, Accelerated, and EMBA deadlines all falling on January 8, 2018. The second round deadline to the University of Toronto Rotman School of Management's full-time MBA also falls on January 8.
Take a look at the coming deadlines in the Toronto metro here.
Chicago
Two of the most prominent business schools in the entire Chicago metro—Chicago Booth and Northwestern Kellogg—feature a bevy of full-time, part-time, and Evening MBA deadlines before January 10. As well, the Quinlan School of Business at Loyola University's full-time MBA for its annual spring intake arrives on January 15, 2018.
Just outside of the city, on the near border of Indiana, the Notre Dame Mendoza College of Business' second round deadline for its full-time MBA program is set for January 9.
Get familiar with the coming deadlines in the Chicago metro here.
Boston
In Boston, the heart of America's higher education, every January is a major month for several of the country's most prominent MBA programs. Indeed, Harvard Business School and MIT Sloan, as well as the Questrom School of Business at Boston University, the Carroll School of Management at Boston College, and Northeastern University's D'Amore-McKim School of Business all have MBA deadlines right at the beginning of the new year for various MBA programs.
Take a look at the coming deadlines in the Boston metro here.
For updated deadline information in Philadelphia, Washington DC, Baltimore, Atlanta, Dallas, Houston, Denver, San Francisco, San Diego, Seattle, and London, click here.
Dec 13, 2017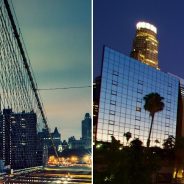 The battle for hip-hop supremacy may have ended in the '90s, but we can keep the East Coast-West Coast beef alive while looking at full-time MBA programs in New York City and Los Angeles.
Both cities are home to top business schools and are ripe with employment opportunities in booming industries. But which is best for you? Let's take a deeper dive.
Location
We'll start with location, location, location.
The most bustling city in the country, NYC is is the capital of the business world. More Fortune 500 companies are headquartered here than in any other city. The city is not only home to Wall Street and the world's largest financial institutions, but also some of the largest media, marketing, and advertising companies. While New York City can be daunting in its size, it's also furiously expensive to live in, so it may not be for everyone. Getting to know the city's vast public transportation system is a must and it can get pretty cold in the winter, so if you're looking for beaches, keep reading.
Meanwhile, LA is Tinseltown. The city's economy is driven by entertainment industries like television, film, video games, music recording, and production, but also by international trade, technology, petroleum, fashion, apparel, finance, telecommunications, and tourism. In the 2017 Global Financial Centres Index, Los Angeles was ranked as having the 19th most competitive financial center in the world, and sixth most competitive in United States. The city is also the largest manufacturing center in the western United States, with the ports of Los Angeles and Long Beach comprising the fifth-busiest port in the world and a vital trade route within the Pacific Rim.
New York City Full-Time MBA Programs
Full-time MBA Programs in New York City include:
What stands out about these programs?
A Columbia MBA opens up countless career options and is sure to pay off in the long run: The average starting salaries for Columbia MBAs is $104,000, with 37 percent of full-time MBA of graduates being employed in the financial services industry.
Meanwhile, Stern's MBA curriculum gives students tons of flexibility, and allows degree seekers to choose one or two MBA specializations, NYU allows up to three specializations from 20 plus options.
Both Gabelli and Zicklin's full-time programs feature cohort-based structures. Gabelli's program features a New York immersion experience where, over the course of five days, students are exposed to a number of company visits with corporations like Deutsche Bank, Money.net, and Hewlett Packard. As an alternative to completing a major, Zicklin students may pursue a joint JD/MBA in conjunction with Brooklyn Law School or New York Law School.
Los Angeles Full-Time MBA Programs
Full-time MBA Programs in Los Angeles include:
What's special about these MBA programs?
Anderson features a Business Creation Option for MBAs, which gives students the chance to start their own businesses while still in school. Meanwhile, the Special Project Option challenges groups to tackle problematic issues that impact an entire industry.
Chapman's full-time MBA curriculum features three main components—core/required courses, a capstone course, and elective courses. Students have several track options available to concentrate their studies, including: Corporate Finance, Marketing, Investment Management, Entrepreneurship, Information Systems in Digital Times, and more.
Graziadio full-time MBA students have the option to spend a trimester abroad in the fall term of their second year at one of Pepperdine's partner universities in Africa, Asia, Europe, Latin America, or Oceania.
USC MBAs have required study-away coursework called PRIME International Experiential Learning, a 10-day site visit overseas. Students must complete industry—and company-oriented recommendations in capstone projects that incorporate concepts from global strategy and global economics.
At the Drucker School, students may choose two areas of concentration to focus their studies, and select elective within these areas of concentration. Concentrations are offered in: Strategy, Finance, Marketing, Leadership, Global Management, and Information Technology Management.
Jobs and Salary
When it comes to job placement, both New York and Los Angeles have their perks.
New York is home to business school with the highest job placement rate: Around 97 percent of Columbia Business School graduates receive offers within three months of graduation. The school's class of 2016 boasted an average starting salary of roughly $125,000 plus a $25,000 signing bonus. The top three industries that employ Columbia graduates are financial Services (37 percent), consulting (35 percent) and technology/media (10 percent).
Check out a complete breakdown of NYC salaries and employment opportunities, give our guide to getting paid in New York a read.
While Silicon Valley has a reputation for being the prime place for MBA jobs in California, LA has been catching up recently—and fast. Los Angeles has embraced the tech boom in a big way, with many Valley bigwigs and new startups alike moving their operations to Silicon Beach. With that in mind, the new era of LA innovation is creating some lofty starting salaries, particularly for MBA graduates.
Recent UCLA Anderson graduates earned an average starting salary of $121,250 with a $25,000 signing bonus, according to statistics released by the school. The top five industries to employ Anderson MBAs are in tech (30.6 percent), financial services (21.6 percent), consumer products (13.4 percent), and consulting services (13.4 percent).
Check out our guide to the highest MBA salaries in Los Angeles for more information.
Dec 7, 2017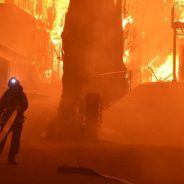 As wildfires rage in Southern California, UCLA Anderson School of Management has been forced to cancel classes for the past two days. The Skirball Fire, named for the Skirball Cultural Center near where the fire is believed to have originated, broke out early Wednesday morning. It also caused the closure of the famed Getty Center and Museum. The fire is just one of four blazes currently burning in areas around Los Angeles as powerful Santa Ana winds combine dangerously with extremely dry conditions.
All classes since yesterday, December 6, were cancelled across the entire UCLA campus, including at the business school. While the campus itself was reported to be safe, difficult traffic conditions related to the fire prevented many students, faculty, and staff from reaching the school, leading to the decision to cancel classes. The fire caused a complete closure of the 405 Freeway, a main artery in the congested Los Angeles region.
The official UCLA twitter account announced today's cancellations late last night:
UCLA cancels all Thursday classes given the uncertainties caused by the fire near campus. https://t.co/fT8T32lGsk

— UCLA Newsroom (@UCLAnewsroom) December 7, 2017
For periods Wednesday, UCLA was forced to operate on internal power only, required that power be cut to non-essential buildings.  The UCLA Department of Recreation also cancelled all outdoor recreation for the remainder of the day and recommended that members of the community avoid outdoor activity and strenuous indoor activity due to air quality concerns.
USC Marshall School of Business, located 13 miles east of UCLA closer to downtown Los Angeles, was unaffected by the blaze, though it retweeted a message of support from the larger University of Southern California for any students affected by the wildfires and encouraging affected students and their families to take advantage of student counseling services.
Stay tuned to MetroMBA and Clear Admit for more updates on the wildfire as it is revealed.
This article has been edited, updated, and republished on our sister site, Clear Admit.
Nov 2, 2017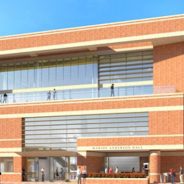 On October 19th, UCLA Anderson School of Management broke ground on a new state-of-the-art building on campus: Marion Anderson Hall. The hall was made possible thanks to an unprecedented $100 million gift from benefactress Marion Anderson in May 2015—$40 million of which was earmarked for the building. The groundbreaking ceremony was attended by Dean Judy Olian, Senior Associate Dean Al Osborne Jr., UCLA Chancellor Gene Block, and Marion Anderson Hall donors: Sam Tang (MBA '87), Donald and Sherie Morrison, Bob Wilson (BS '53), Luis (MBA '02) and Lindsey Serrano, and Heather Hasso. Continue reading…
Oct 20, 2017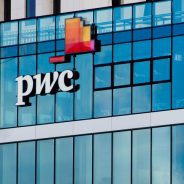 Earlier this month, PricewaterhouseCoopers (PwC) conducted a diversity training course at the University of Southern California. According to a press release, the program was part of PwC's recruiting efforts at the Marshall School of Business and Leventhal School of Accounting. Continue reading…