Post tagged "la"
Aug 31, 2018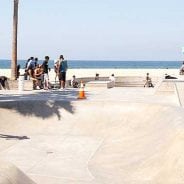 We've rounded up the biggest news stories coming from business schools in the Los Angeles metro area this week, including the introducing of new Cal State Fullerton accounting courses.
---
The Mihaylo College of Business at the California State University, Fullerton recently announced new courses in the school's accounting program. The accounting department, which aims to provide students with a well-rounded introduction to the field, hopes the new courses will offer the skills necessary for students to succeed in the industry, whether within major companies or smaller firms.
The new courses will include: Accounting Data Analytics, Seminar in Contemporary Accounting Problems, and Accounting for Income Taxes.
All classes will be available in either fall 2018 or spring 2019 semester. Classes will be taught by professionals in the field, such as Ernst & Young Executive Director of Tax Services Roger Idnani, who teaches the Accounting for Income Taxes.
Click here for more information on the Department of Accounting at Cal State Fullerton Mihaylo.
Visitors from around the world gathered in at USC's Marshall School of Business this August for the sixth annual USC Marshall Global Supply Chain Excellence Summit. The two-day conference which gathered more than 500 leaders in the field to share their thoughts and industry insight.
USC Marshall dean, James G. Ellis, comments:
"We are fortunate to be able to facilitate a meeting of the institutions, government agencies, entrepreneurs, professionals and students engaged at the highest levels of the global supply chain."
The conference included a lineup of keynote speakers, presentation of industry awards, and updates from the field. In addition to staying current within the industry, the conference helps to connect business students with those in the field seeking fresh talent. At the close of the summit, attendees were invited to join for a reception and industry career fair, allowing for networking opportunities.
Read more about USC Marshall and the Supply Chain Excellence Summit here.
A new report from the Los Angeles Business Journal reveals that the county's unemployment rate has remained steady throughout the summer, staying at roughly 4.5 percent throughout July.
Despite seasonal job losses throughout the education sector, the rate of unemployment in L.A. County remains the same. Adjusting for the payroll jobs that dropped in June with the end of the academic year, L.A. County reported a net gain of 7,300 jobs in July. Over the past year, the net gain has been roughly 49,000 jobs, or 1.1 percent. The slow growth seems to indicate the fact that L.A. County has been operating at nearly full-employment for some time.
To read more about job growth in L.A. County and read the Los Angeles Business Journal's full report, click here
Aug 28, 2018
September may mean that summer's over, but it's also a time to start to look forward to new beginnings! Stay on track of September MBA deadlines and get those mid-fall and winter program intake applications in. Continue reading…
Aug 2, 2018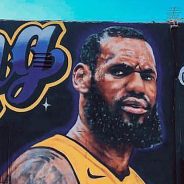 When basketball ultra-star LeBron James inked his new deal with the Los Angeles Lakers, it was more than just a big move for him and fans: it was a big move for the Los Angeles economy. That's because a star such as James can create a significant financial imprint in any city he plays, according to a study co-authored by Harvard University Associate Professor Daniel Shoag and Stan Veuger of the American Enterprise Institute.
The LeBron James Effect
"James has a statistically and economically significant positive effect on both the number of restaurants and other eating and drinking establishments near the stadium where he is based, and on aggregate employment at those establishments," the study explains. "Specifically, his presence increases the number of such establishments within one mile of the stadium by about 13 percent, and employment by about 23.5 percent." 
It's easy to see the difference that James' presence can make when you take a look at the course of his career. He spent the first seven years in Cleveland, left for Miami for four years, and then returned to Cleveland in 2014, and there's a definitive impact to the economy each time. Specifically, the effects were felt most strongly within one mile of the arena, but even within seven miles, a difference was still obvious.
As a quick example, the study put together two charts showing the number of restaurants within a one-mile radius of the stadium in both Miami and Cleveland during his presence and without.
So, based on all this information, what can Los Angeles expect from the James effect? We talked to Jay Tucker, the executive director for the Center of Management of Enterprise Media, Entertainment, & Sports (MEMES) at the UCLA Anderson School of Management, to get his opinion. With more than 20 years of experience in the sector, Tucker was able to offer a detailed look at James and the Los Angeles economy.
The LeBron James Effect In Los Angeles
"Selfishly, I'm excited that he's coming," Tucker starts out. "LeBron James is a generational athlete. He's also a champion of social causes and a shrewd businessman. His arrival will create many opportunities for Los Angeles." Those opportunities range from easily quantifiable variables such as more local restaurants and bars to less easily definable improvements that could cover everything from better public transport to increased merchandising and new business interests.
In general, Tucker sees Los Angeles as an excellent location for James because of the city itself and the team. LA, being more spread out and without a major city center, could gain even more restaurants, bars, and hangouts than other cities. Part of the reason is because Los Angelenos are already used to driving long distances to get to games at the Staples Center.
At the same time, the Lakers have a solid brand identity that is tied very closely to the city. This will make it even easier for LeBron James to create an impact because Lakers' fans are already ready and willing to show support for their team. The truth of the matter is that Lakers game attendance is already impressive without James, with James it will only grow.
In addition, Tucker sees many opportunities for LeBron James on the business side. "LeBron has a lot of business interests, and there's a good possibility that he'll bring many of those interests here to LA," Tucker said. "Who knows what the impact could be if LeBron invests in a local talent agency or line of entertainment. There are a ton of opportunities for him to plug into the LA ecosystem and be a part of Silicon Beach, so it will be interesting to see what happens business-wise. It's really hard to imagine someone as smart, talented, and driven as James sitting back and playing basketball without getting involved in what the rest of LA is doing."
As for downstream effects that Tucker expects, they're difficult to quantify but could cover a wide range. For example, studies have shown that successful sports teams improve city moral. Then there's the fact that as more fans try to attend Lakers games from around the city, there will be a higher demand for public transportation, which could encourage updated infrastructure.
However, Tucker does warn that Los Angeles can't just sit back and rest on its laurels if the city wants to gain the full economic impact of James. Just as the city already offers packages for individuals looking to visit all the theme parks—Six Flags, Disneyland, Universal Studios, Sea World—the city should also look into creating Lakers' game packages. This would be a great way to partner with different initiatives around LA and bring in outside visitors.
"With respect to LeBron's larger business interest, the Chamber of Commerce should get involved as well," Tucker says. "It would be smart to get the team into meetings to talk about the unique business opportunities in the area."
What MBA Students Can Learn From LeBron James
Lastly, we asked Tucker what MBA students should take away from the James effect and his overall career. One of the first things he pointed out was James' positive reputation.
"We live in an era where the media is at your fingertips 24/7," Tucker says. "And one of the most interesting things about James is that in an environment where anything you do for good or ill can be tweeted out, he's managed to maintain an image of someone who is socially responsible, who handles himself professionally, and who is a family man. That is something that many people fail to do."
In addition, Tucker feels that students should pay attention to James' ability to be multi-faceted. Not only is he deeply invested in his basketball career, but he also has business interests, social interests, and more. James does well on and off the court.
"There's plenty to learn from his life examples and experience," Tucker explains. "Some of what can be learned is based on his personal choices, but it's also about the larger environment he's in and the scope of opportunities he represents."
Jul 26, 2018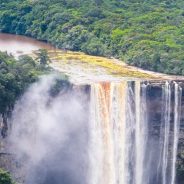 We've rounded up the biggest stories coming out of the Los Angeles metro this week.
---
The National Black MBA Association is inviting students to participate in the 2nd annual Scale-Up Pitch Challenge this summer as part of the organization's broader goal of awarding $2 million in business grants to its membership. The competition gives members a chance to "Make Big Ideas Bigger," pitching concepts for scaleable startups and connecting them with early stage investors. The winning team will be awarded a $50,000 grand prize at the 40th Annual NBMBAA Conference & Exposition in September
Starting with online submissions, top contestants will be chosen to compete in live pitch events taking place in Atlanta, GA and Los Angeles, CA. The Los Angeles Live Pitch event will take place on August 17, where five finalists will be awarded with complimentary conference registration, hotel and airfare for the finals in Detroit.
Read more about the NBMBAA and the Scale-Up Pitch Challenge here.
Thanks to a $25,000 grant from the McBeth Foundation, students in the Personal Financial Planning program at California State University, Fullerton's Mihaylo College of Business had the opportunity to visit the Financial Planning Association Annual Conference. The McBeth Foundation supports individuals and groups that are leaving a mark on Southern California communities.
More than 2,000 certified financial planners gathered in Nashville this past October, making the conference the largest gathering of Certified Financial Planners in the world.
Both student and faculty at the conference commented on the workshops and networking opportunities that have influenced the way they think about financial planning. "I became more aware of the impact young prospective financial advisers, such as myself, will have in educating and planning for various clients," said Mihaylo finance student Victoria Martinez ('18). "It was useful to have the opportunity to ask professionals what their day-to-day looks like and what to expect out of a financial planning career."
You can learn more about Mihaylo's financial planning program and the event here.
The Impact Alumni AMR Award, established earlier this year, was recently awarded to a team of UCLA Anderson MBAs for the impact made during their Applied Management Research Project, a field study assignment, and capstone of the Anderson full-time MBA.
The team of MBAs, made up of Anderson students' Miriam Leah Feygenson, Vasiya Krishnan, Anubhav Mishra, Harshita Mishra, and Yuhei Iwasaki, were awarded for their work assessing the feasibility of blockchain technology to solve challenges of the Community Development Plan in Guyana. To celebrate their work, the Impact Alumni AMR Award included a $5,000 prize.
"An important objective for Impact@Anderson is to integrate impact into the core competency of the MBA program, so that all MBA graduates seek out opportunities such as social impact AMRs to be able to positively contribute to society during their time here and beyond" saidd Impact@Anderson executive director Bhavna Sivanand ('14). "
Learn more about the Impact AMR Award here.
Jun 22, 2018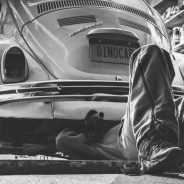 We've rounded up the biggest stories coming out of business schools in the Los Angeles metro this week.
---
Zack Hicks, alumna of the Executive MBA program at the Paul Merage School of Business at University of California, Irvine, is leading the charge for digital intelligence at Toyota Motor North America. Using his experience from Merage's EMBA program, Hicks charges forward as Toyota's first-ever Chief Digital Officer, and CEO/president of Toyota Connected, a big data company that looks to use technology for improving the driving experience.
In 22 years with the company, Hicks has served in a wide variety of departments, from financial services to IT. When deciding to go back for his MBA, he sought a program that would offer a new set of tools to draw from as he advanced in his career.
"I wasn't interested in just checking the box, and I didn't want to learn just theoretical aspects of business," he commented. He also reflected on Merage's diverse faculty and real-life business education: "I knew that made Merage a much richer learning environment," he said in a recent interview with the UCI Paul Merage Newsroom.
Read more about Hicks' work at Toyota and the EMBA program at Merage here.
Though it may be better known as a city of dreams for Hollywood hopefuls, Los Angeles is also increasingly becoming a hub for business and entrepreneurship. Forbes recently compiled the insight of six members of the Forbes Los Angeles Business Council, sharing their thoughts on why Los Angeles is a top destination for entrepreneurs.
L.A. business leaders across a variety of industries shared their thoughts on the city as a perfect startup environment, including the city's strong tech community, influx of startup talent, and its 'second-mover' advantage over Silicon Valley. "LA has the second-mover advantage when it comes to the startup scene," commented Anna Nguyenova of TubeScience. "The office and living rent is significantly cheaper, there is more space to grow, more land to build on and it has one of the highest number of students graduating with a STEM degree."
You can read more insights from L.A. entrepreneurs here.
This August, the Mihaylo College of Business at California State University, Fullerton will host the weeklong G3X Conference to discuss issues in the social profit and social enterprise fields. The conference will be presented by the Mihaylo College Gianneschi Center.
Among the keynote speakers for the week will be Jan Masaoka, CEO of the California Association of Nonprofits. Masaoka has been in the social sector in California for many years, serving from 2007 to 2015 as editor-in-cheif for Blue Avocado, an e-magazine for philanthropic professionals. In 2003, the Nonprofit Times named her the Nonprofit Executive of the year. In advance of the conference in August, Masaoka shared her thoughts on philanthropy and success in the field with Mihaylo.
"Start and perhaps stay with work that is close to the action," Mihaylo commented, offering advice to young people looking to join the social profit sector. "Instead of seeking to be an art grantmaker, put in the time as the office manager of a community theater."
You can read more about Masaoka and the upcoming G3X conference here.
Jun 19, 2018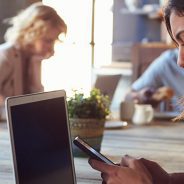 Sponsored Content
Technology has dramatically blurred the line between the digital and offline worlds; we can do almost anything online these days, ranging from ordering groceries to exploring Africa to attending college. However, one of the points of debate across nearly all fields is how the online experience compares to the parallel offline one; this has been especially true in online degree programs: Can online degrees provide the same value as their face-to-face counterparts?
The challenge of engaging and preparing students is two-fold for online degree programs. They need to cover the same key topics and transfer the same volume of knowledge as their on-ground counterparts. However, another part of the attraction of top MBA programs is that they not only develop students' business acumen, they facilitate long-lasting connections that can lead to career opportunities and professional connections. That level of engagement presents a much bigger obstacle than catching someone's attention long enough to complete a simple e-commerce transaction.
Technology in the Online Classroom: Two Major Lessons Learned
One of the things that makes a great online MBA successful is technology. Of course, if it were just an issue of investing in the latest and greatest tech solutions, every university would have successful digital learning programs. Further complicating things is the boom in technology built to solve this problem; which solution is best for the online classroom, and which will help build skills that will carry over into students' careers.
After looking at some of the technology decisions at the University of Southern California's Online MBA program, we found two major lessons for how to be successful with the kind of engagement these programs need to facilitate.
1. Innovate With Purpose
It's easy to see the concerns over rapid technology evolution, whether you consider this 2015 New York Times article about innovation happening too quickly for businesses to keep up, or William Smith's Morley, in which he wrote that widely available news and faster travel options would destroy relaxation as we know it, in 1886.
The technology we use will always be changing, whether it's 1886 or 2186. One of the things that is hard to admit, though, is that the thinkers who said it would be impossible to keep up were right. Particularly at an organizational level, it really is impossible to stay current with every technology innovation that emerges.
The difference between success and failure—in the virtual classroom and in global business—is how they adapt new technologies to their environments.
One example of this in action comes from the University of Southern California's Online MBA program. There are countless options for encouraging deeper collaboration and facilitating connections in an online setting, including a growing list of business collaboration tools as well as universities who opt to build their own social collaboration platforms. Sometimes, though, the answer is much simpler.
One of the things that stood out from USC's Online MBA is that, in addition to the classroom sessions and videoconferencing, students chat and connect over WhatsApp. One of the biggest lessons from this experience is the fact that, sometimes, the best solution for a given problem is something students or employees are already using; it just needs to be embraced in a way that supports desired outcomes.
Why it Matters: Both businesses and universities may be reticent to allow important work and collaboration to exist outside of the platforms they control; and, there are certain instances (i.e. regulation) where allowing consumer-grade technology is a poor choice. However, embracing a student or employee-driven approach to collaboration is essential to making it work, particularly in a virtual setting. Rather than try to force students off the tool they're comfortably using, USC can focus on smarter investments in other areas that are critical to online learning, like high quality video conferencing and learning management systems.
2. Outcomes First, Technology Second
It may seem counterintuitive at first, but the best strategies for utilizing technology don't start by considering technology—they start by considering desired outcomes. If the goal is to facilitate the creation of real connections in a virtual space, using technology to enable this will need to feel natural and incorporate features that bring some of the same qualities of face-to-face interaction.
For online MBAs, there is a second and critical part to solving this challenge: Increasing students' familiarity with tools that they will need to use in their professional lives.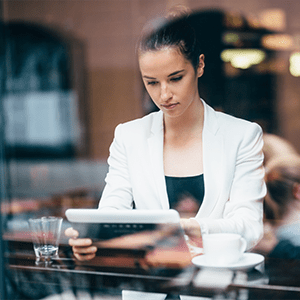 For both businesses and higher education institutions, approaching this problem primarily from a technology perspective is the wrong approach. By thinking about desired outcomes, organizations can better guide their technology choices.
For example, with software for videoconferencing, there are myriad options. From a purely technical standpoint, many schools might first consider a solution like Blackboard Collaborate or Canvas' built-in conference tools because so many already have Blackboard or Canvas for their Learning Management Systems.
These platforms may be enough from a functional standpoint, but, for developing true connections in an online MBA, user experience is an even more critical element of software used for video and teleconferencing. Considerations like these led USC's Online MBA program to leverage Zoom, a dedicated communications platform, for conferencing in addition to the Canvas LMS for facilitating learning. Zoom lets students see the instructor, as well as their fellow classmates on live video, making it closer to face-to-face interaction than many alternatives. It's also easier to schedule meetings on short notice with the ability to send calendar invites, offering similarity to the spontaneous brainstorming sessions that might happen in a classroom or office.
Why it Matters: The best solution for a given problem isn't always the one that comes integrated with the rest of the software organizations already have. Especially for an online MBA, it's also important to consider technology that has value beyond the classroom, as this will better equip students to succeed in their careers. The second component of this is to think about software that readily integrates with platforms people use in their daily lives anyway. Even if it is just the ability to send a meeting invite over Google Calendar, individual features can make the difference.
The Results: When Technology is Used Effectively
The biggest result of USC's smart use of technology is that students can and do form real connections that lead to face-to-face interaction. For example, many students organize meet-ups in their area, so that those who live away from campus can still participate in the Online MBA community.
The deeper social connections, coupled with classroom learning and group discussions, also create unique opportunities that would not be as easily made without digital engagement. In USC's case, one team of students in the recent cohort is planning to open their own business together.
The Bottom Line: Universities have historically struggled to keep pace with technology adoption. Regardless of whether a program is online, offered on-campus or uses a hybrid approach, though, the best MBA programs will stay ahead of the curve by considering outcomes first and avoiding the temptation to innovate without a clear purpose.
---
Jun 14, 2018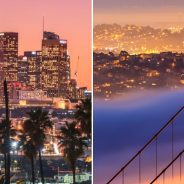 If you're looking to earn a California MBA, where should you go to school? Should you choose a top MBA program in Los Angeles or San Francisco? Both cities offer beautiful weather, gorgeous beaches, and world-class business education, but is one location better than the other?
Los Angeles vs. San Francisco
To get started, it's necessary to compare the cost of living in Los Angeles and San Francisco. According to Numbeo, the world's largest database containing user contributed data about cities, San Francisco is far and away the more expensive place to live. You would need $7,748.24 in San Francisco, CA to afford the same lifestyle that you can have for $5,700 in Los Angeles. That's just over $2,000 more per month needed to live in San Francisco, and here's how that's broken down.
Consumer Prices:98 percent higher in San Francisco
Rent Prices: 51 percent higher in San Francisco
Restaurant Prices: 62 percent higher in San Francisco
Groceries Cost: 8 percent higher in San Francisco
Local Purchasing Power: 77 percent higher in San Francisco
Right off the bat, it's obvious that the cost of rent (real estate) is what will eat up most of your paycheck in San Francisco, but is that offset by anything? Here are the other things to consider when choosing between San Francisco and Los Angeles.
Industries

Los Angeles is ranked top in the country for manufacturing with over 500,000 workers in the industry. Other top industries include banking and finance (more than 100 foreign and domestic banks), entertainment, and tourism.
San Francisco, on the other hand, is known as Silicon Valley (with San Jose) for its technology companies and startups (Intel, Apple, Genentech, Google, Uber, and Twitter). It's also a great city for finance, global business, medical science, biotechnology, tourism, and fashion apparel (home of the Levi Strauss & Co headquarters).

Economic Development: According to the Center for Jobs, San Francisco far and away outperforms Los Angeles in terms of economic growth and development with the Bay Area growing year-over-year while LA has struggled with almost consistent decreases.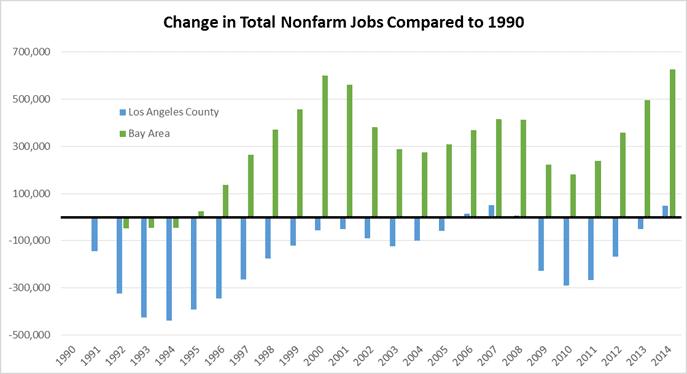 Top Companies: California is home to 53 Fortune 500 companies, second only to NYC. And more of those companies are located in the Bay Area compared to Los Angeles. San Francisco is home to Apple (3), McKesson (5), Chevron (19), and Wells Fargo (25). While Los Angeles is home to Aecom (161), CBRE (214), and Reliance Steel & Aluminum Co (320).
Los Angeles vs San Francisco MBA Programs
The next step is to compare the top three MBA programs in each city. In particular, we wanted to take a look at the tuition rates (two years), GMAT averages, and post-graduation salaries at each program in each city to get a well-rounded picture.
There are a few things to note right away.
San Francisco is home to more highly ranked MBA programs with two ranking in the top ten on every list. However, it's important to note that both cities have programs that rank well and are considered top tier schools.
The average tuition in each city is fairly even. However, the most expensive ($137,00) and the most affordable ($77,000) schools are located in San Francisco, whereas Los Angeles is more even regarding tuition across the board.
You'll need a better GMAT score to go to a school in San Francisco, and that GMAT score translates into a higher salary after graduation. San Francisco graduates earn about $11,000 more per year compared to their LA counterparts.
Here's how it all breaks down per school.
Top 3 Los Angeles MBA Programs
Anderson School of Management – UCLA
The UCLA Anderson School of Management offers a full-time MBA, a part-time MBA, an Executive MBA, and a UCLA-NUS Global MBA (Asia Pacific) program. It's considered one of the top business schools in the world, ranking 6th in the Economist, 15th in Forbes, 16th in the U.S. News & World Report, and 25th in Financial Times.
Tuition Rates (two years): $117,176
GMAT Averages: 719
Post-Grad Salaries (Mean): $119,964
Marshall School of Business – USC
The Marshall School of Business at USC offers a full-time MBA program, a part-time MBA, an Executive MBA, and IBEAR (International Business Education and Research) MBA, and an Online MBA program. The school's full-time MBA program is ranked: 20th in the U.S. News & World Report, 33rd in Forbes, 59th in Financial Times, and 65th in the Economist.
Tuition Rates (two years): $116,361
GMAT Averages: 703
Post-Grad Salaries (Mean): $115,309
The Paul Merage School of Business – University of California, Irvine
The Paul Merage School of Business has both a full-time MBA program as well as a part-time fully-employed MBA program. In addition, the school offers an Executive MBA and a Health Care Executive MBA program. The business school is ranked highly across multiple rankings including 41st in Forbes, 42nd in the U.S. News & World Report, 56th in the Economist, 64th in Financial Times.
Tuition Rates (two years): $87,661
GMAT Averages: 652
Post-Grad Salaries (Mean): $97,808
Top 3 San Francisco MBA Programs
Haas School of Business – UC Berkeley
The Haas School of Business offers a full-time MBA, part-time MBA, and Executive MBA program. Haas is ranked as one of the top business school's in the world ranking in the top ten on every list: 7th overall in U.S. News & World Report and 7th overall in the Economist, as well as 9th overall in Forbes, and 10th overall in the Financial Times.
Tuition Rates (two years): $117,444
GMAT Averages: 725
Post-Grad Salaries (Mean): $125,573
Stanford University Graduate School of Business
The Stanford University Graduate School of Business offers only a full-time MBA program, but it's one of, if not the top two-year program in the world. When looking at how Stanford GSB stacks up to the competition, the rankings speak for themselves with all in the top ten and most in the top five, including: 1st overall in the Financial Times, 2nd overall in Forbes, 4th in the U.S. News & World Report, and 9th in the Economist.
Tuition Rates (two years): $137,736
GMAT Averages: 733
Post-Grad Salaries (Mean): $144,455
UC Davis Graduate School of Management
At the UC Davis Graduate School of Management, MBA applicants can apply to the full-time MBA or the part-time MBA program. Once again, UC Davis is one of the top schools in the world, ranking 37th in the U.S. News & World Report, 63rd in Forbes, and 67th in the Economist.
Tuition Rates (two years): $77,698
GMAT Averages: 669
Post-Grad Salaries (Mean): $97,695
California MBA Breakdown in Charts
When breaking down the data between MBA programs in Los Angeles and San Francisco, here's what it looks like
California MBA Tuition (Los Angeles vs. San Francisco)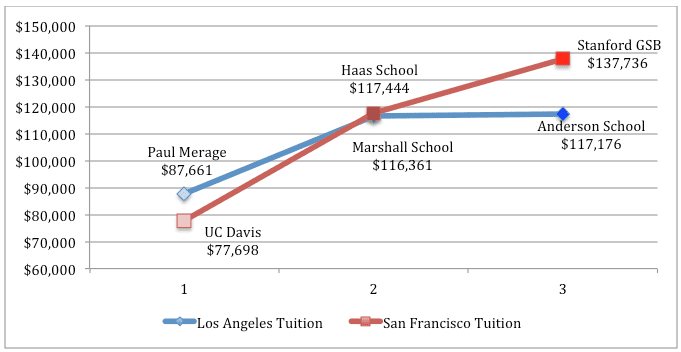 California MBA GMAT Averages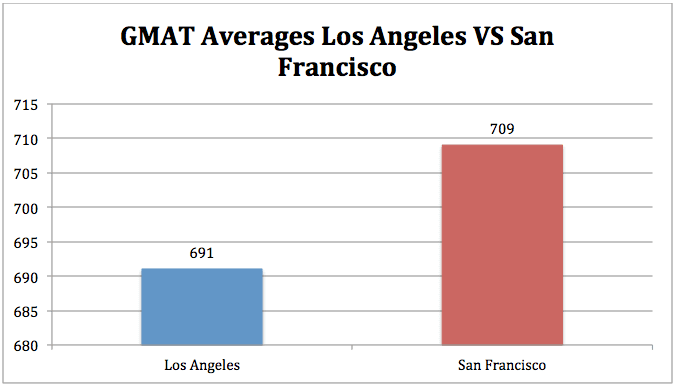 California MBA Post-Graduation Salaries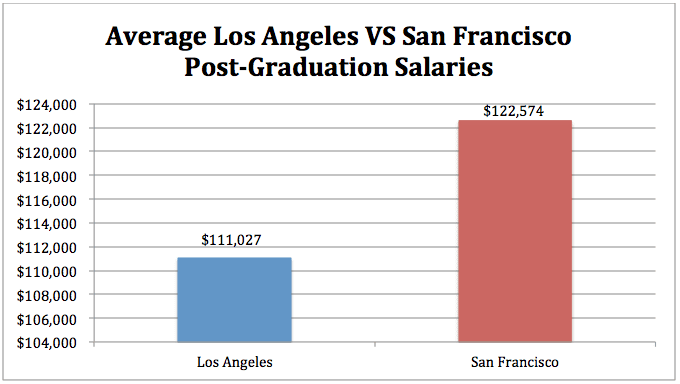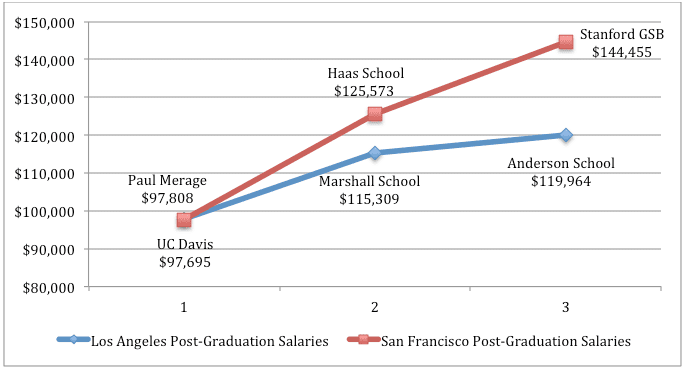 Jun 1, 2018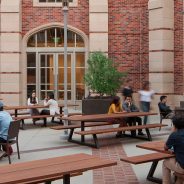 We've rounded up the top news stories coming out of the Los Angeles metro this week.
---
A Hero MBA – USC Marshall Newsroom
The Marshall School of Business at USC recently celebrated the graduation of the MBA Class of 2018, including Marine Corps Cap. Corban Pierce. Pierce, his MBA now in hand, hopes to use his degree to start a nonprofit that will help children around the world.
"I wanted to find a school that shared my values of entrepreneurship and helping people," Pierce recalled on his decision to attend Marshall in a recent interview. "I found that spirit at USC."
Pierce, who has served the country as the executive officer at Reconnaissance Training Company in the Marine Corps. He was attracted to USC for their combination of unrelenting high standards and flexibility. Pursuing the online MBA at Marshall, Pierce was able to continue his work training young Marines at Camp Pendleton, be a father to his five-year-old son, and still earn his degree. He plans to continue his military service after graduation, and is excited to put the skills he learned in the program to work. "It's not about solving major crises," Pierce said, commenting on his long-term goal of using business to create lasting change.
"It's solving small things."
You can read more about Pierce's experience with the USC Marshall Online MBA here.
A recent LA Times report from the Employment Development Department revealed a boost in the California economy throughout April, despite worries of an economic downturn. In March, the unemployment rate in the state had fallen to a record low of 4.2 percent, but April showed widespread job growth throughout multiple sectors. In the professional and business services sector alone, California witnessed an increase of 8,500 jobs.
"Each month in 2018, it seems that California's employment boom will end, and each month it continues," commented former director of the Employment Development Department Michael Bernick. In fact, all metros in Southern California saw an increase in the number of jobs throughout April. With 11,200 added jobs, San Diego County had the highest of any region in the state, and Los Angeles was close behind with an increase of 6,400.
"Good numbers," said Dave Smith, an economist at the Pepperdine University Graziadio School of Business and Management. "There are no signs of a potential downturn. The potential risk factors are overheating."
Read more about California job gains and the employment report here.
UCLA Anderson School of Management Jay Tucker, executive director at the Center for Media, Entertainment & Sports, recently commented on the cancellation of the Roseanne reboot by the ABC network, after its titular star, Roseanne Barr, posted several inflammatory tweets regarding Valerie Jarrett—a former aide under President Barack Obama—in comparison to apes from the 'Planet of the Apes' film franchise.
In an interview with USA Today, Tucker remarks, "In an earlier (TV) era, it would have taken half a season to make that decision after much internal analysis."
"But the network now faces a backlash from other quarters. Many of the comedian's fans blame the show's cancellation on political correctness and are threatening a boycott of their own."
You can read the remainder of the article here.
May 25, 2018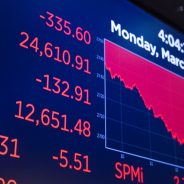 Happy Friday! And for our U.S. readers, happy (soon) Memorial Day weekend! Check up on the latest business news stories coming out of the Los Angeles metro this week.
---
A recent report published in part by the Pepperdine Private Capital Market Project at the Pepperdine Graziado Business School finds business brokers optimistic about the M&A market in 2018, even during a time of economic uncertainty throughout the country.
Since the early May announcement that President Trump would be delaying steel and aluminium tariffs, many throughout the country have been preparing for a trade war. However, the Q1 Market Pulse Report, put out by the Pepperdine Private Capital Market Project, M&A Source, and the International Business Brokers Association (IBBA), finds a majority of advisers unconcerned about any impact the tariffs might have on business. According to the report, 86 percent of advisers actually believe business owner confidence is better than where it was a year ago.
"The industry as a whole is keeping a close eye on the tariff situation, but right now we do not see the trade wars impacting buyer confidence," commented Mike Camerota, the Founder of Touchstone Advisers. "Many businesses are taking a 'wait and see' approach as current economic growth could make an increase in raw material pricing tolerable."
Learn more about the Market Pulse report and the Graziado Business School here.
The Anderson School of Management at UCLA recently took a look at some of the ways their MBA students and graduates are already making big changes in the world. For Arash Nasibi ('14), his work would begin while still an MBA student in his core strategy class with professor Philip Leslie. After a recommendation to search for opportunity in "sleepy niche markets," Nasibi joined Leslie as a research assistant in the field of restaurant inspection data. Over time, his research evolved into the creation of a nationwide standardized database on food safety inspection.
Eventually, this work would become Hazel Analytics, a data analytics companies that works with restaurants and food retailers focus better on food safety. By the end of 2018, Nasibi expects that at least 100 of the country's largest food retail brands will be using the technology platform created by his company.
To read more about Nasibi's work and the work of other Anderson MBA alumni, click here.
Yesterday, we highlighted five of the fastest MBA degrees you can earn in the Los Angeles metro, of which include the aforementioned UCLA Anderson School of Management, as well as USC Marshall, which offers a IBEAR MBA program that can be completed in just 12 months.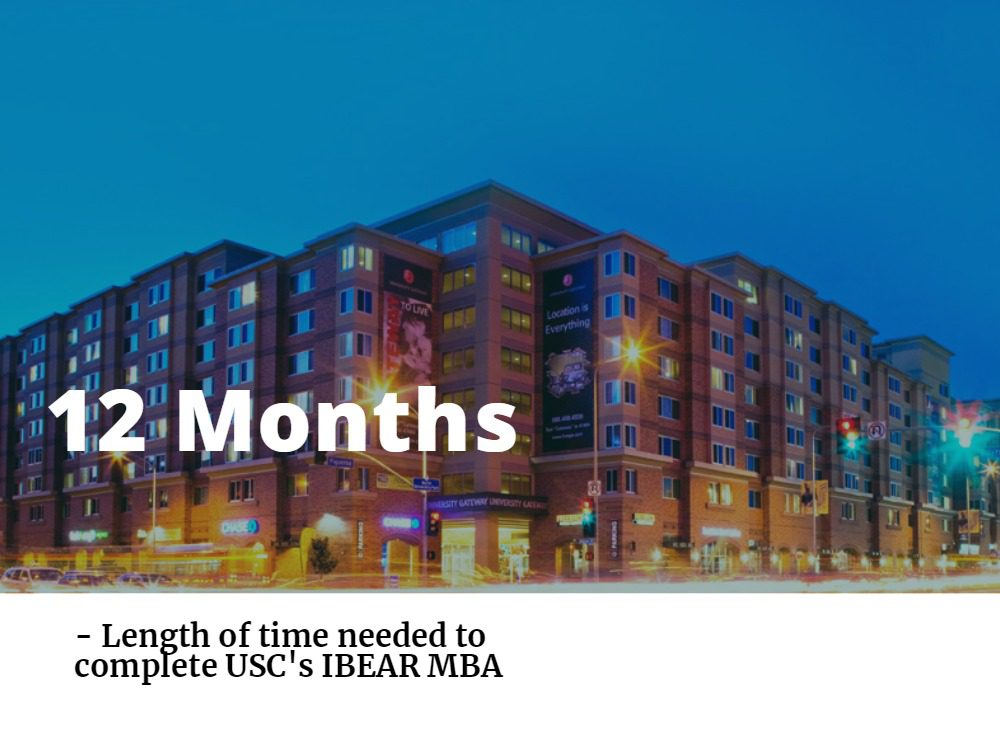 Find out more about the fastest LA MBA's here.
May 18, 2018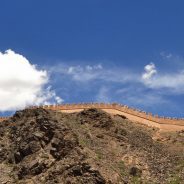 We've rounded up some of the top stories coming out of Los Angeles metro area business schools this week.
---
MBA students at the Mount Saint Mary's University, Los Angeles recently took a nine-day trip to China as part of their studies in global business. Gannan University, a sister school of Mount Saint Mary's, recently hosted the students in their third semester in the MBA program.
The trip, which was led by alumna and associate professor Katherine Whitman, included visits to several companies and the opportunity to take a deeper look into the country's business operations. Students got the chance to go inside the factory of a joint Canadian-Chinese venture in auto transmissions, the research and development labs of a pharmaceutical company and more. And thankfully, even this business trip wasn't all business- students had the chance for several cultural excursions and a final stop in one of the world's largest financial centers, Hong Kong.
Read more about the Mount St. Mary's MBA trip to China and their immersive global business education here.
Austin Beutner, a former investment banker and past deputy mayor of Los Angeles, has recently been appointed as superintendent for the Los Angeles Unified School district. The second largest school district in the country, the LAUSD currently includes more than 640,000 students in schools across southern California. This week, Beutner was interviewed by Marketplace to discuss his change from business to education, and how this could inform the way he leads the district.
"Schools don't have a bottom line, but that doesn't mean you can't measure and hold accountable," Beutner said, examining the differences between various environments. "It doesn't mean you can't make sure your workforce is well trained and have the tools they need to succeed." According to Beutner, many of the same skills learned in business are applicable to running a school district, helping provide him with the background necessary to work towards closing the opportunity gap and better serve the needs of the kids. "… part of the challenge is going to be to have to make sure that where we are investing resources today reflects the mission of the organization," Beutner commented in the interview, "which is to help every child achieve, and reflects the values of the community it serves."
To read more of Beutner's interview with Marketplace, click here.
An MBA student at Argyros School of Business Chapman University recently took first prize in the annual Three Minute Thesis Competition (3MT), among fourteen other Chapman graduate students across six colleges. The competition, which began ten years ago in Queensland, Australia, has today become an annual competition taking place at more than 200 universities across the globe. The competition forces students to think about their research in a way that can be fun and engaging for audiences outside of their field. Student presentations were judged based on effective communication, visuals, timing and delivery.
The first place winner was Rowena Zahn (MBA, Food Science '18), who was awarded with $1,000. Zahn's research, "Optimization of DNA-based methods to identify elasmobranch species in shark cartilage pills," attempts to identify the species of shark used in dietary supplements (which often use shark cartilage for its anti-inflammatory effects) in order to identify mislabeled or vulnerable species in the pills.
You can read more about Zahn's research and the 3MT competition here.