Jan 10, 2019

When considering earning an MBA, a few priorities tend to stick out. Cost, career opportunities, flexibility, and educational value are all obvious sticking points. However, another crucial feature should matter more when it comes time to decide where you'll go: return on investment.
The Rutgers Business School in New Brunswick and Newark, New Jersey, isn't just the premiere MBA option in the Garden State (ranked 44th overall by U.S. News & World Report): it's among the best return on investment opportunities you can find anywhere.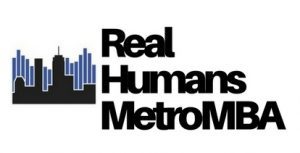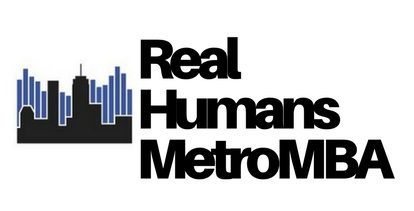 According to the Financial Times, which also ranks RBS among the best business schools in the world, the average salary jump for MBA grads is a staggering 112 percent. This return on investment figure bests some of the most recognizable programs in the world, including Dartmouth's Tuck School of Business, the London Business School, and New York University's Stern School of Business.
Part of the reason for such a pronounced ROI is, of course, the school's ideal proximity to the New York City metro, offering students extensive opportunity advantages that other prestigious institutions struggle to compare to. Other provincial factors in the eye-popping ROI are the lauded areas of focus, including supply chain management (ranked 6th best in the country by U.S. News & World Report). When factored together, it may not be surprising to find a lot of diverse backgrounds studying at Rutgers Business School.
When talking with several current students, the litany of non-traditional students tends to stand out, including a radio DJ tired of an exhaustive industry, a theater vet, a former fifth grade music teacher looking to break out in an entirely new field, and more. Read on to see their stories and what the future may hold for life after an MBA.
Sep 10, 2018

Let's explore some of the most interesting stories that have emerged from New York business schools this week.
---
Binghamton SOM's blog recently profiled Lazarus Rising, an emerging nonprofit led by alumnus CEO Danny Graziosi ('17, MBA '18). Graziosi's mission is to empower homeless individuals to "navigate the twists and turns of the modern-day job hunt."
He writes, "There are so many misconceptions about homeless people. A lot of them are people who have fallen on hard times. Maybe they went through a divorce or they lost everything during the recession or they were sick."
When he first got involved with the organization, Graziosi realized that the participants had a lot more work experience than people may assume.
"An important part of what we do is show our participants that they have value and that they can contribute that to society, giving them confidence in their abilities."
According to the article, college-age and young professional volunteers work with individuals at homeless shelters to help "build résumés, holding mock interviews and walking them through the job-application process."
Visit Lazarus Rising's website for more information and read the full article here.
Patients, Doctors Dissatisfied by Electronic Health Records – Lehigh College of Business & Economics Blog
In contrast to a recent Mendoza College of Business study, new Lehigh University College of Business and Economics research uncovered very different conclusions after surveying how the "integration of outpatient and hospital Electronic Health Record (EHR) systems affected provider and patient satisfaction" at ob-gyn practices as part of the Lehigh Valley Health Network.
Published in the Journal of the American Medical Informatics Association, researchers discovered that the implementation of EHRs were seen as disruptive and frustrating across the board to physicians, staff, and patients.
Coauthor and Lehigh Professor of Economics Chad Meyerhoefer writes, "It was more of an adjustment for physicians, as it required them to do additional documentation they didn't have to do before, and it had a bigger impact on their workflow."
"Our thought was after the system was implemented and some time had passed and all these new capabilities are added to the system, the patients would see the benefits of that and feel better about their visits. But that didn't happen."
Meyerhoefer explains the major takeaway:
"During these implementations or after you have the system in place, you have to really think about how this is going to affect patients and maybe do training on patient interactions with electronic medical records to head off some of these negative effects."
You can read the full article here.
The Seton Hall University Stillman School of Business announced that Buccino Center for Leadership Development Director Michael Reuter will receive Team Walker's Leo Zatta Award this October.
According to the school, the mission of Team Walker is to "improve the quality of life for the children of Jersey City [via] after-school and summer programs that teach sports, academics and life skills."
Team Walker President and CEO and former Seton Hall University basketball star Jerry Walker ('03) writes, "I have known Michael for ten years, and he is a truly kind and caring man. He goes beyond the call of duty in his service to Team Walker, and I appreciate the work he and his students have done for us."
"It is because of him and his team that Team Walker secured an essential grant through the Department of Education. That money helps us to continue in the pursuit of improving the lives of Jersey City children."
Reuter writes, "This award is evidence of the hard work and dedication of all those who are a part of the Buccino Center."
Read the full article here.
Oct 30, 2017

Often "derided as costly giveaways," the Stevens Institute of Technology looked deeper into the economic benefits of paid family leave policies, finding a fairly surprising positive effect across the board.
Stevens Associate Industry Professor Dr. Joelle Saad-Lessler and economist Kate Bahn surveyed paid family leave policies in California by looking at SIPP data from 2001, 2004, and 2008, which "gathers information on people who provide regular unpaid care or assistance to a family member or friend who has a long-term illness or a disability." At 6 weeks of partially paid leave, California remains only one of two states, along with New Jersey, to adopt and implement such a program.
Dr. Saad-Lessler explains that that the only federal policy on the books regarding leave—signed by President Clinton in 1993—stipulates that employees are entitled to 12 weeks' unpaid leave. But there's a vocal consensus about the need for access to paid leave, particularly with an increased aging population. "Access to paid leave is a crucial part of the ability to care for one's own family beyond the immediate need to take time off with a new child," they say.
Saad-Lessler and Bahn's research, which was funded by the Center for American Progress, explored how young women's wages were affected when new mothers and caregivers took leave. The researchers found that labor force participation increased 8 percent in the short term and 14 percent in the long run. While there was a decline in full-time work, as workers took advantage of being able to transition to part-time roles without losing access to paid leave, the notion of a mass workforce exodus "would be a crushing economic blow."
Dr. Saad-Lessler concludes, "We have hit a threshold where families cannot manage their careers and their caregiving responsibilities without adequate work-life policy, including paid family and medical leave. As our results show, when families do have access, they are able to increase their labor force participation."
Sep 21, 2017

On Wednesday, September 13, Rowan University President Dr. Ali Houshmand revealed that The William G. Rohrer Charitable Foundation gifted $5 million to Rohrer College of Business.
Linda M. Rohrer, trustee of the William G. Rohrer Charitable Foundation and daughter of William Rohrer, felt this gift appropriately honored her father's values. "My father had a passion for education and for helping fellow businesspeople succeed," Rohrer said. "As we work to continue his legacy, this gift will ensure that the Rohrer College of Business remains competitive and can educate even more talented business students."
Rohrer has already undergone considerable development recently, with the completion of Rowan University Business Hall in January, 2017 after three years of construction. For almost a year now, the 98,000-square foot, four-story building has served as home to the college of business. Moreover, 14 new faculty members have joined Rohrer in just the last few years.
This significant addition to the school, as well as the $5,000,000 will allow the university to provide resources that will draw in new talent. Including the newest contribution, the William G. Rohrer Foundation has committed $19,000,000 to Rowen in the past 25 years.
---
---
This gift is going to be channeled toward specialized scholarships and enterprises to improve recruitment and retention rates, efforts that should help the school increase its impact in the community.
According to Houshmand, "One of our primary responsibilities as a public research university is to help drive the economy of the region by developing a talented stream of future business leaders. This generous gift will help us stem the tide of students going out of state for business educations, many of whom do not return."
Houshmand's sentiment echoed that of Senate President Stephen M. Sweeney after Business Hall was Built. Sweeney said, "We want to grow the economy here. Rowan is the linchpin in economic development in South Jersey."
Aug 3, 2017

The benefits of an MBA education can often go far beyond just the business world. From medicine to law, a number of industries and professions can utilize and benefit from the skills of an MBA graduate. At the Rutgers Business School, Newark and New Brunswick, there are a number of degree programs that can be paired with an MBA, giving students the chance to take their business training into a variety of fields. Below, we provide a snapshot of the many Dual Degree programs available for Rutgers MBA students.
Jun 2, 2017

The Stevens Institute of Technology's School of Business recently revealed a new student project to assist Vets4Warriors in Piscataway, NJ, where veterans "answer between 900 and 1,000 calls each week from fellow veterans seeking financial, medical or legal help."