Post tagged "new-york-city"
Oct 2, 2017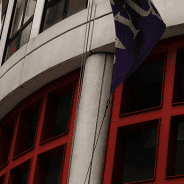 The journey to college can be a long and winding one. For some, it starts in community college. But from there, students can end up in one of the best business schools in the country. Like the Stern School of Business at New York University.
Alumni of its MBA and undergraduate programs are now easing that transition for some of the best students switching from community college to major university with some scholarships, per a new press release. The school established three new scholarship funds for two-year community college students who've been admitted into NYU Stern. These scholarships are engineered to go to students in need, helping low-income individuals get access to the education they deserve.
Howard Meyers Scholars
The Howard Meyers Family Foundation donated $3 million for the effort. Meyers graduated from Stern's undergraduate program in 1964. This fund will go directly to community college students hoping to make NYU their next stop, who will be called Howard Meyers Scholars. Applicants need to prove two-years worth of academic excellence and go on to complete their junior and senior years at NYU, with the first two scholars attending in fall 2018.
Pamela J. Craig Scholar Fund
MBA graduate Pamela Craig launched the Pamela J. Craig Scholar Fund, which will go toward students who attend CUNY schools, particularly those from LaGuardia Community College. Craig leads a mentor program there. Her mission is to increase access and inclusivity among diverse students. This fund should help push that further.
Martin Cohen Scholarship Fund
An additional $300,000 gift is will go toward creating the Martin Cohen Scholarship Fund, which will also begin in fall 2018 for two CUNY students per year. The fund will help each student's last two years of college. Once these scholars wrap up their undergraduate years, perhaps they can go on to obtain their MBAs—at NYU Stern.
Sep 25, 2017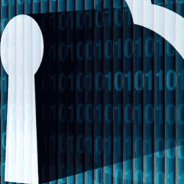 Experts are willing to tackle the controversial topic of security and privacy at Lehigh University College of Business and Economics. When it comes to big data, security and privacy connect closely with the business world—even if not all businesses are up to speed.
The school held a meeting on Sept. 15 where tech, privacy, and legal experts came to the New York City campus to discuss the subject. The annual Impact Symposium featured the likes of Bracket Computing Inc. CEO Tom Gillis and New America Foundation Senior Fellow P.W. Singer, who were the keynote speakers, and both focused on issues of data privacy and data security, per a press release.
"Cybersecurity is framed too often as something that's really complex," said Singer, in the press release. "But I think it's relatively simple: What can you do with information?"
The speakers shared with students how they view this changing landscape. Business professionals must understand the legalities surrounding our constantly evolving technology. And not just what's legal, but what is ethical. And, as Singer emphasized, what is possible. Still, issues surrounding technology, privacy, and security stretch far beyond the business world. They impact the military and disaster zones, too, for example, having real-world consequences.
Students also heard from Georgette Chapman Phillips, the Dean of the College of Business and Economics. as well as from Provost Patrick V. Farrell. Farrell was sure to note how the topics become even more relevant as companies like Equifax failed to protect the privacy and security of their customers and users. There's also HBO, which also suffered its own large-scale hacking recently.
Lehigh is committed to keeping its students up to date as the field continues to change. This symposium is just one taste. "The impact of cyberattacks keeps growing," Gillis said. "It's more than a financial impact. It's literally changing the fate of the nation. And will continue to do so."
Sep 19, 2017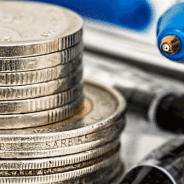 A new opportunity is available for finance students at the Tobin College of Business at St. John's University. The school has created the Applied Finance Institute (AFI) to provide fellowships to some of the school's brightest undergraduate and graduate finance students.
Economics and Finance Professor and Alois J. Theis Endowed Chair in Global Finance Anna Martin is behind the Institute, per a new press release. She joined the Tobin College of Busines in 2006, but her experience dates way back. Her first noted research article was published in the Financial Review in 1999.
Martin knows that the secret to success includes real-world experience and serious data—two major components of her teaching style. And she'll be bringing that into the institute, too. The institute would provide fellows with applied finance experiences, as well as industry certifications like Chartered Financial Analyst (CFA). Such certifications would make students competitive candidates when seeking jobs.
"It is important to explain the way finance works in theory, but it's also important for students to experience what finance research shows and what the data actually reveal," Martin said. "AFI emphasizes REAL finance–relevance, experience, application, and learning."
If a student gets in, the Institute will sponsor their prep course and study materials for the CFA exam. It'll also sponsor any research ideas that "bridge theory and practice," as the press release puts it. Fellows have the opportunity to apply for scholarships through the Institute to study abroad in London and attend the Global Asset Management Education Forum. They can also participate in competitions like the ETF Global Portfolio Challenge and the ACG Cup.
The AFI is open to all students in the MS Finance program, students with a finance concentration for their MBA, and undergraduates majoring or minoring in finance.
Sep 12, 2017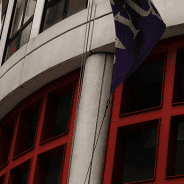 New York University's Stern School of Business hosted the invitation-only Economic Outlook Forum last week, which featured an array of established financial experts from prominent business institutions.
The forum was titled, "The Economic and Market Outlook." NYU Stern Director of the Center for Global Economy and Business Kim Schoenholtz moderated the discussion, which featured three panelists, including: Citigroup's Willem Buiter, Deutsche Bank's Peter Hooper, and Berenberg's Mickey Levy.
Buiter is the Global Chief Economist at Citigroup, where he has worked since 2010. Formerly in London and now based in New York City, Buiter also teaches at the School of International and Public Affairs at Columbia University.
Hooper is the Managing Director and Chief Economist for Deutsche Bank Securities, where he has worked since 1999. Before that, Hooper spent 26 years with the Federal Reserve Board in Washington DC.
Levy has spent over 30 years researching economic and public policy. Prior to Berenberg, Levy worked at Bank of America. Similar to Hooper, Levy has ties with Federal Reserve Banks.
Schoenholtz, who has worked at NYU Stern since 2009 after a stint with Citigroup, proved to be the perfect moderator. He's an expert on money, banking, and macroeconomics with an immense global experience, having worked in New York City, London, and Tokyo. His influence continues as he sits on the Financial Research Committee of the U.S. Treasury's Office of Financial Research, as well as U.S. Monetary Policy Forum.
Different universities have hosted their own Economic Outlook Forums, including the University of Chicago Booth School of Business and Towson University.
Sep 11, 2017
New Yorkers are always in a hurry. For those looking for that same speed with their MBA, they're in luck. The city—home to eight million people—has five schools where candidates can graduate with an MBA or similar degree within a year.
What better place to build your business knowledge than New York City? Business people from around the world come to the city—but not you. You'd be living in it. Plus, major international companies are headquartered there. JPMorgan Chase, Citigroup, and IBM, for example.
Check out some of the best one-year MBA programs in the city that never sleeps.
Binghamton University School of Management
Binghamton University's School of Management sits in Midtown New York City. Students will have easy access to Bryant Park, Penn Station, Grand Central Station, Port Authority, all the shopping they need—and the nearby beauty of Chelsea.
The school came to the area in 1970. Its Professional MBA is what sets Binghamton apart. It takes no more than a year, and students meet only on Saturdays. The curriculum does demand a full Saturday, but at least it wraps up in a year. And since it's on the weekend, full-time working professionals are good to go, too. The school reports students can save $20,000-$50,000 compared to other MBA programs in New York City.
Zicklin School of Business – Baruch College
Baruch College formally created its Zicklin School of Business in 1998 after an endowment from an alumnus Lawrence Zicklin. But the MBA program has been offered since 1920.
Its one-year MBA program is fairly new. The first cohort enrolled this past summer. The program begins in June and takes 12 months. Applicants are expected to have two to five years experience. Given the program's speed, the class schedule will be intense and build on already acquired knowledge. Students have the option to study abroad during the winter intersession.
Lubin School of Business – Pace University
The Lubin School of Business at Pace University has been around for more than 100 years. Since 1906, the school has been cranking out business graduates ready to take New York City by storm. It offers a unique one-year fast-track MBA—only in financial management.
This specialty in finance gives business students an edge. Graduates will walk away from Lubin knowing how to provide financial consultation to corporations. Lubin is sure to plug its students into any necessary resources for them to succeed. For example, MBA candidates can access the Bloomberg workstation and other financial databases. Classes are based in New York City and Westchester, a short train ride away.
Stern School of Business – New York University
New York University is one of New York City's most well-known university, so the Stern School of Business is too, naturally. In the middle of Greenwich Village, students can occupy themselves with endless activities when they're not in class.
However, the Stern School of Business doesn't quite offer one-year MBAs. Its specialized one-year programs are for its MS in accounting, MS in business analytics, and an MS in global finance. These programs add an oomph to any business professional looking to build their expertise. Most of the programs include a global format, preparing graduates for a global field.
Lehigh University College of Business and Economics
The College of Business and Economics at Lehigh University is actually a bit out of the way for those stationed in New York City. Located in Pennsylvania, the school is just 90 miles outside of New York City.
While that might feel like a trek, the commute can be worth it to some. The one-year MBA program includes a coaching team including a faculty member, Lehigh alumnus, and a career services staff member. So if you're a fan of networking and relationship building, this campus might be the one for you. Lehigh's first one-year program took place this year and will end in December 2017.
Sep 11, 2017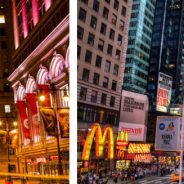 Whether it's Giants vs. Eagles or the Statue of Liberty and the Liberty Bell, New York City and Philadelphia are two cities famous for being at odds with one another. Continue reading…
Sep 5, 2017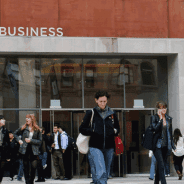 Seven new faculty members are joining New York University's Stern School of Business this coming school year, according to a new press release from the school.
The 2017-18 academic school year will have two new tenure-track professors, two clinical professors, and three visiting professors. The tenure track professors include Joshua Loftus, Assistant Professor of Information, Operations, and Management Sciences, and Walker Hanlon, Assistant Professor of Economics. Clinical Associate Professor of Finance Kathleen DeRose and Clinical Professor of Marketing Paul Hardart join alongside the tenure track professors.
As for visiting professors, they are:
Bryan Hong – Visiting Assistant Professor of Management
Pricila Maziero – Visiting Assistant Professor of Economics
Ning Su – Visiting Associate Professor of Information, Operations and Management Sciences
DeRose, a financial technology expert, isn't exactly new to the school, however, having been an adjunct since last year. Hong is interested in a business' social responsibility. He's currently studying how firms can deal with future disruptions. Hanlon will add an interesting variety to the school's economics lessons. He studies the economy from a historical perspective. He's currently looking at pollution, too, and its impacts on employment. Hanlon previously taught at Princeton University.
The business school already features a robust roster of faculty. These seven will only add to the school's respected professors like Jennifer Carpenter and Nouriel Roubini.
Aug 31, 2017
New York University's Stern School of Business will be hosting executives from the ASEAN region next year in April.
The executives will be arriving from regional management consulting firm SRW&Co. for their ASEAN Global Leadership Program (AGLP) from April 16 to 20, 2018, according to a press release. It takes its program to different leading business universities every year. Some have been in China, U.S., and in the U.K. This year, it'll be coming to New York City for the first time.
"New York City is an epicenter of global business and a thriving hub of innovation that companies from multinationals to technology firms to startups call home," NYU Stern Dean Peter Henry said in the press release. "Given our proximity, our faculty are in constant conversation with the business community and will bring the latest insights around global business leadership and innovation to this year's course for AGLP participants."
The AGLP is going to center four themes: globalization, innovation, entrepreneurship, and leadership. Organizations in the corporate or public sector have something to learn from the program—even if they aren't conducting business in the ASEAN region, which includes Brunei, Cambodia, Indonesia, Laos, Malaysia, Myanmar, the Philippines, Singapore, Thailand, and Vietnam. These themes are valuable across industries and throughout the world.
Why not host the AGLP at NYU Stern? The business school is the perfect place for the global program as it prioritizes a global approach to education, says Eitan Zemel, Vice Dean of Global and Executive Education, in the press release.
"We are honored to work with SRW&Co. and to welcome AGLP participants to our campus, where they will have access to some of our most celebrated faculty and participate in stimulating conversation on key topics for both the ASEAN region and the global economy," Zemel would go on to say.
Aug 30, 2017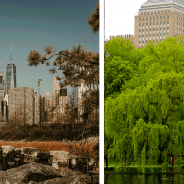 Part-time MBAs offer an abundance of perks: more flexibility, online courses, and even weekend and evening classes. They open the door for professionals who want an MBA but might also have children or a full-time job or other responsibilities that take priority.
If looking at the East Coast, two cities may come to mind: New York City and Boston. Both are drastically different metros just by the size alone. New York City is home to more than eight million people. Boston is nearly 675,000. That's a big difference.
But both places have plenty to offer. It just comes down to what a person is looking for.
Here is the quick version for both cities:
New York City: The city's part-time programs cater to candidates interested in pragmatic skills like math or finance. They're also very flexible. Being that it's New York City, students tend to be more diverse, coming from different countries and backgrounds.
Boston: Schools definitely offer advantages for candidates who already hold a professional certification like a CPA or CFA. Classes are dramatically smaller than those in New York. Surprisingly, some tuition is more costly than in New York City, but living in Boston is more affordable. Programs also seem to focus on international skills.
New York City
New York City is one of the greatest cities in the world. This is true when it comes to culture, business, networking, and all of the above. People from all around the world frequent this city. The city has its quirks, of course. The public transit system is in a state of emergency. During the summer, it's not uncommon to find putrid smells sneaking into your nostrils. And there are, of course, the pests and rodents.
But all of this is worth it to the many transplants who move to New York City. After all, the city does hold the title of the world's second largest metropolitan economy, following Tokyo—a city with a significantly larger population. More than three million of the city's residents are foreign-born, which is a perk for someone who wants to break into the international sector. New York City really is a magnificent place if you're looking for vibrancy and a taste of the world beyond the U.S. may look like. It's a global city.
These schools offer part-time MBAs around New York City:
Lubin School of Business – Pace University
Rutgers Business School, Newark and New Brunswick (New Jersey)
Stern School of Business – New York University
Tobin College of Business – St. John's University
Zicklin School of Business – Baruch College
Every school offers its unique set of courses and perks. St. John's University's Tobin College of Business has classes during the evenings and weekends. Its curriculum is straightforward: Take 54 credits with a maximum of 36 going toward your concentration.
For NYU Stern, there's a bit more flexibility. Students can take up to six years completing their MBA if they need. If just the weekends are ideal, candidates are limited to two concentrations: finance and management. The campus is diverse with 34 percent of students female and 24 percent people of color.
The Lubin School of Business offers classes at all times of the day and week. The school offers concentrations in international business and international finance, a benefit to any student wanting to take their work global. It requires that three credits outside a student's concentration be in international business, so the program definitely leans toward teaching competitive skills for an international market.
The Rutgers Business School is a little far out with its campuses in New Jersey. However, that's a short ride from New York City (and the cost of living is cheaper in New Jersey, too). The school's part-time program doesn't stray too far from its full-time one. It includes an interactive course requirement and makes sure that its students walk away with a working knowledge of statistics and calculus. Math will come in handy when handling business.
The Zicklin School of Business at Baruch College allows students interested to pursue their JD/MBA in partnership with Brooklyn Law School or New York Law School. Accountancy majors can also obtain a CPA with their MBA.
Boston
Boston is like a little piece of Europe in New England. Perhaps that's why Boston sits at the heart of the region. Its cobblestone sidewalks and streets are an ever-present reminder of the region's history. While it is certainly not as bustling as New York City, it doesn't mean it's quiet. Boston is always booming with tourists on the hunt for the perfect lobster roll or college students traversing their way to class. It's also culturally diverse with most of its population non-white.
The city doesn't see the musty summers that New York does, but it does see some severe winters. If snow's your thing, that's a perk. If it's not, well, tough luck. The city does, however, rank among the highest concentrations of employment, so a graduate is sure to find a job in the area. Unlike New York, Boston has already invested in its public transit infrastructure to ensure that residents can get around easily.
Then again, that means parking and driving in the city sucks. You can't have it all.
These schools offer part-time MBAs around Boston:
Carroll School of Management – Boston College
D'Amore-McKim School of Business – Northeastern University
Sawyer Business School – Suffolk University
At Northeastern University, flexibility is a strong suit. The program starts in September and January of each year, but students can take as long as they need to complete the program. The D'Amore-McKim School of Business gives students the option to take part in an international field study, which last one to two weeks.
The Carroll School of Management at Boston College gives online and hybrid courses. The school is big on experiential learning, so it does a great job of exposing students to real-world professionals. If a student already holds a CFA or CPA, they are eligible for advanced standing. Like many other Boston schools, the Carroll School is big on expanding students' experiences beyond Boston. They take TechTreks to nearby New York City or even Seattle. But that doesn't exempt students from the mandatory 20 hours of community service.
The Sawyer Business School offers a part-time MBA that can be completed in 10 months. That's shorter than some full-time MBA programs. There's a summer option, too, for anyone who's in a rush to graduate. From the beginning, candidates must plan for their career with their first semester including a one-credit business simulation course. The program also has a three-credit global requirement. Students have gone on to China and Brazil in the past for a week-long global travel seminar.
Aug 28, 2017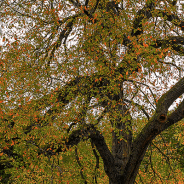 At the Fordham University Gabelli School of Business in New York City, the professors never stop learning. When summer rolls around, instead of taking a break, some go on to further their education—bringing it back to their students come fall.
Three Gabelli professors attended the Aspen Undergraduate Business Education Consortium at the Haas School of Business at UC Berkeley. Business school professors Miguel Alzola, Julita Haber, and Kelly Ulto went to the two-day consortium to learn how to integrate business and the liberal arts. Faculty from about 40 other colleges and universities joined the event.
The consortium sought to show how business education can help students "make sense of the world and their place in it while preparing them to engage responsibly with the life of their times," according to a press release.
Guest speakers included Harvard Professor Mihir Desai and Haas School Dean Richard Lyons. Lyons spoke about the role of educators for future generations. Vice President of Apple Joel Podolny presented at the consortium too. He explained how a company "can stay true to its vision," per the press release.
The three faculty members plan to bring this knowledge back to their students this coming school year. Gabelli MBA candidates and undergraduate students alike will learn the value of mixing business with the liberal arts.