Post tagged "new-york-city"
Sep 10, 2018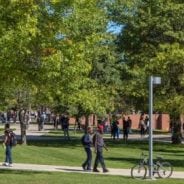 Let's explore some of the most interesting stories that have emerged from New York business schools this week.
---
Binghamton SOM's blog recently profiled Lazarus Rising, an emerging nonprofit led by alumnus CEO Danny Graziosi ('17, MBA '18). Graziosi's mission is to empower homeless individuals to "navigate the twists and turns of the modern-day job hunt."
He writes, "There are so many misconceptions about homeless people. A lot of them are people who have fallen on hard times. Maybe they went through a divorce or they lost everything during the recession or they were sick."
When he first got involved with the organization, Graziosi realized that the participants had a lot more work experience than people may assume.
"An important part of what we do is show our participants that they have value and that they can contribute that to society, giving them confidence in their abilities."
According to the article, college-age and young professional volunteers work with individuals at homeless shelters to help "build résumés, holding mock interviews and walking them through the job-application process."
Visit Lazarus Rising's website for more information and read the full article here.
Patients, Doctors Dissatisfied by Electronic Health Records – Lehigh College of Business & Economics Blog
In contrast to a recent Mendoza College of Business study, new Lehigh University College of Business and Economics research uncovered very different conclusions after surveying how the "integration of outpatient and hospital Electronic Health Record (EHR) systems affected provider and patient satisfaction" at ob-gyn practices as part of the Lehigh Valley Health Network.
Published in the Journal of the American Medical Informatics Association, researchers discovered that the implementation of EHRs were seen as disruptive and frustrating across the board to physicians, staff, and patients.
Coauthor and Lehigh Professor of Economics Chad Meyerhoefer writes, "It was more of an adjustment for physicians, as it required them to do additional documentation they didn't have to do before, and it had a bigger impact on their workflow."
"Our thought was after the system was implemented and some time had passed and all these new capabilities are added to the system, the patients would see the benefits of that and feel better about their visits. But that didn't happen."
Meyerhoefer explains the major takeaway:
"During these implementations or after you have the system in place, you have to really think about how this is going to affect patients and maybe do training on patient interactions with electronic medical records to head off some of these negative effects."
You can read the full article here.
The Seton Hall University Stillman School of Business announced that Buccino Center for Leadership Development Director Michael Reuter will receive Team Walker's Leo Zatta Award this October.
According to the school, the mission of Team Walker is to "improve the quality of life for the children of Jersey City [via] after-school and summer programs that teach sports, academics and life skills."
Team Walker President and CEO and former Seton Hall University basketball star Jerry Walker ('03) writes, "I have known Michael for ten years, and he is a truly kind and caring man. He goes beyond the call of duty in his service to Team Walker, and I appreciate the work he and his students have done for us."
"It is because of him and his team that Team Walker secured an essential grant through the Department of Education. That money helps us to continue in the pursuit of improving the lives of Jersey City children."
Reuter writes, "This award is evidence of the hard work and dedication of all those who are a part of the Buccino Center."
Read the full article here.
Aug 28, 2018
September may mean that summer's over, but it's also a time to start to look forward to new beginnings! Stay on track of September MBA deadlines and get those mid-fall and winter program intake applications in. Continue reading…
Aug 8, 2018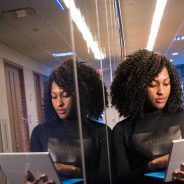 Let's explore some of the most interesting stories that have emerged from New York business schools this week.
---
Columbia Business School professors Sandra Matz and Oded Netzer recently published a new discussion paper in the Current Opinion in Behavioral Sciences in which they "address the challenges and opportunities of using big data to benefit both business and consumers based on psychological profiles drawn from information posted on personal websites and discussion forums, and language used on Facebook and Twitter."
Netzer writes, "Big data usage is quickly evolving. With technological advances in the collection, storage and analysis of large amounts of data, businesses can now gain valid insights on millions of consumers as they go about their daily lives."
Matz adds, "One benefit of psychological profiling is that the pre-selection of ads based on psychological needs can alleviate the problem of choice overload. It can even help target highly neurotic individuals who display early signs of depression with ads that guide them to self-help pages or offer professional advice."
You can read the full article here.
According to the National Center for Education Statistics, upwards of 30 percent of freshman in higher-education in the United States are the first members of their family to do so. However, there is also a direct correlation to dropout rates: first-gen students have a dropout rate that is four times that of non-first generation students. The research also found that only 11 percent of the first-gen students manage to secure a Bachelor's degree within six years.
The statistics find that the reason for the dropout rates has less to do with personal decisions, and more with the "lack the financial, social, and emotional support they need to navigate college successfully," says BizEd writer Tricia Bisoux. Several schools, including the Rutgers Business School in Newark and New Brunswick, have altered the way they approach its first generation students.
"At Rutgers Business School (RBS) at Rutgers University in New Jersey, the key to supporting first-generation students is a suite of programs called RBS-PLUS (Pathways Leading to Undergraduate Success), launched in 2013. Delivered through the business school's office of diversity, RBS-PLUS doesn't just support its current first-generation and low-income undergraduates. It also reaches out to high school students to offer guidance just as they're beginning their college preparation."
You can find out more about the program here.
NYU Stern Marketing Professor Scott Galloway recently stopped by the Bloomberg television studios to talk about the ever-tumultuous Facebook galaxy, dishing out some heavy criticism of Mark Zuckerberg and the tech-giant company as a whole. Watch his interview with the Bloomberg panel here.
Aug 1, 2018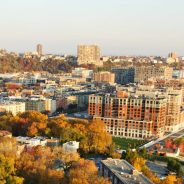 Let's explore some of the most interesting stories that have emerged from New York business schools this week.
---
The Stevens Institute of Technology School of Business recently profiled Austin McDonnell, a 2018 graduate whose Senior Design capstone project examined the "the quality of the individual assets comprising securitized auto loans" in order to "figure out what individual loans look like, what their default rate is, and how likely those deals are to experience losses."
McDonnell's next stop is Imperial College London's Master's Program in Finance, where he believes the Stevens coursework really set him up to succeed. "The amount of work, and the breadth of the coursework, in the Quantitative Finance program prepares you to find that starting point on huge projects that seem impossible."
"I've always been interested in engineering, mathematics and physics, so I was just looking at the more technical schools," he said in an interview with his alma mater. "I saw Stevens was a lot more challenging and had more to offer than the other schools I looked at, in terms of pursuing the kind of career I wanted."
You can read the entire interview with McDonnell here.
Rutgers' Center for Urban Entrepreneurship and Economic Development commemorated 10 years of nurturing entrepreneurs in an event outside the Black Swan Espresso Shop on Newark's Halsey Street that was "part celebration, party block party, and part reunion."
The Center's Executive Director Lyneir Richardson reflected on the CUEED's past, present, and future in a rousing speech.
"Our first decade was impactful," Richardson said. "We worked with 400 entrepreneurs. In the  next decade, our goal is to get to 1,000 entrepreneurs. We want to generate more impactful research and expand our programs to outside partners who will license our curriculum. The idea is not only to create a stream of revenue for CUEED but to create more impact and get more visibility for the center."
CUEED plans to assemble its Business Hub for Creatives Program in Memphis, while "Jacksonville and Richmond have telephoned to find out how they can also replicate CUEED's programs."
You can read more about the Rutgers Business School CUEED and the event here.
Syracuse's Whitman School of Business announced its 4th Annual Orange Tank pitch competition, which is set to take place during the Orange Central 2018 celebration this coming October.
The Orange Tank competition invites "current Whitman students and alumni entrepreneurs [to] submit their business venture for consideration." Teams will present their business ideas to a panel of judges to the tune of $5,000, $2,000, and $1,000 prizes.
Alumni business applications will be accepted through Friday, August 31 while Student entrepreneurs may submit their application through Friday, September 14.
Orange Tank takes place on October 19th at 1-3 p.m. in Whitman's Flaum Grand Hall.
Make your reservations via Orange Central and read the full article here.
Aug 1, 2018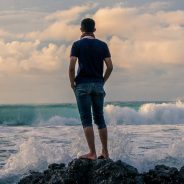 While many prospective business school students are in the midst of relaxing during the apex of summer, a handful of application deadlines are on the horizon near the start of the next academic year. Here are the August MBA deadlines you need to know!
Jul 18, 2018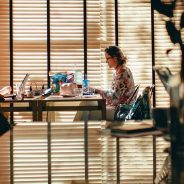 Let's explore some of the most interesting stories that have emerged from New York business schools this week.
---
New research published in the Journal of Environmental Psychology finally confirmed your suspicion: yes, your coffee is making you smarter. Well, maybe. Science is tricky and all that.
In the research, officially released earlier this year, Stevens School of Business professor Adriana Madzharov and colleagues from Temple and Baruch found that the scent of coffee helped people perform tasks better and even improved test scores. Interestingly enough, the researchers concluded that the effect of even just smelling coffee could be as beneficial as consuming it.
"It's not just that the coffee-like scent helped people in our study perform better on analytical tasks, which was already interesting," Madzharov writes. "But they also thought they would do better, and we demonstrated that this expectation was at least partly responsible for their improved performance. In short, smelling a coffee-like scent, which has no caffeine in it, still has a placebo effect similar to drinking coffee."
She adds, "This finding also has useful multiple practical implications in business for workplace professionals, architects, building developers, retail space managers and others."
You can read the full article here.
Rutgers Business School Professor of Marketing Can (John) Uslay recently took home first place in a recent case-writing competition put together by the University of Michigan's William Davidson Institute.
Professor Uslay's entry was based on Roshni Rides, a "rickshaw transportation company created and piloted by a team of Rutgers Business School students," which won the "$1 million Hult Prize for social entrepreneurship in 2017 after a compelling presentation about how their company could help improve the lives of refugees living in the Orangi Town settlement.
Professor Uslay outlined "the challenges the team faced, specifically their effort to find a price point that would keep the cost of the service affordable and still enable the company to grow."
You can check out the full interview with Professor Uslay here.
Tom Olson, a recent Johnson Cornell MBA graduate, recently published an op-ed about the growing need for "developed, emerging, and frontier markets" to develop more sustainable management structures to accommodate increased tourism.
Enter the Tourism and Protected Area Specialist (TAPAS) Group; a subgroup of the International Union for the Conservation of Nature (IUCN) "dedicated to advancing sustainable tourism initiatives in protected areas."
Olson writes that he was tasked by TAPAS Group to "analyze, develop, and recommend a revenue generation model that would be financially sustainable, align with IUCN's values, and be accepted by the broader community of sustainable tourism professionals."
You can read Olson's full op-ed here.
Jul 11, 2018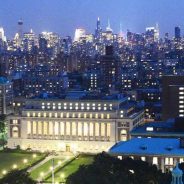 Let's explore some of the most interesting stories that have emerged from New York business schools this week.
---
Columbia Business School professors Eva Ascarza and Oded Netzer recently published new research that explores how "customers end their relationships with companies in new and unpredictable ways."
Professor Ascarza writes, "Companies need to understand the ramifications of this paper, because in the digital age, the landscape on customer retention has changed. Unlike the past when a consumer might have had to physically call to end a relationship with a company, today some customers are leaving without saying goodbye."
Professor Netzer adds, "When it comes to customer retention levels, the most important thing is acknowledging that, in this new hybrid setting, there are indeed two unique types of customers who are at risk of ending their relationship with a company."
"If businesses want to continue amassing and retaining loyal customers, they need to identify which customers belong in which bucket and then study their individual behavioral patterns so that they can take the appropriate measures to stop them before they walk out that virtual door."
You can check out the article and the full study here.
The Stevens Institute of Technology School of Business Intelligence & Analytics program recently hosted a networking event in which Bed Bath & Beyond VP of Consumer Analytics Melanie Murphy spoke "with dozens of master's students about how their analytical insights create value in business."
Of Stevens' Biz Intelligence & Analytics program, Murphy writes, "The program is so well balanced, from data, to different types of analytics, to the business intelligence perspective—and the students are incredibly smart."
She adds, "You can tell, in talking with these students, that they've had that experience of getting in front of people and sharing ideas."
According to the article, recruiters from Robert Half, L'Oreal, Jefferies, and UBS, among companies, "attended the event to meet and ask questions of students about their research."
L'Oreal Assistant VP of Human Resources Information Services Gary Winant "brought in a Stevens team to examine turnover in a particular department, and use predictive tools to recommend solutions."
He writes, "The students here come ready to work. I met with the students twice and was impressed by their commitment. We came back to them three months later with additional questions and even though the project was over, they took the time to respond in detail."
You can read the full report from this year's Business Intelligence & Analytics program here.
Fordham's recent Entrepreneurial Law Clinic was a joint effort between the Gabelli School of Business and Fordham Law, which "brought together students to work on behalf of … social ventures that seek to create positive change in society and companies founded by low-to-moderate income entrepreneurs who otherwise would be unable to afford an attorney."
One business the Entrepreneurial Law Clinic supported was ConBody, "a boutique gym where New Yorkers learn a workout regime" its proprietor Coss Marte developed in prison. Marte, who received business training at "Defy Ventures, a non-profit that helps formerly incarcerated individuals start businesses," got legal counseling from Fordham law students and fundraising advice from Gabelli students.
He writes, "They're absolutely geniuses. They shot me questions that I never really thought about, and I was like, 'Oh, I should do that.' They were really on top of their stuff, and really hungry in helping me."
You can check out the full piece here.
Jul 10, 2018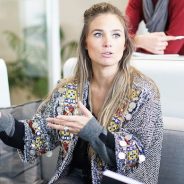 There's no doubt that summer internships play a critical role in an MBA student's education and career. Not only do internships provide students with the opportunity to gain hands-on experience in the workforce, but they're also known for helping students develop professional connections and earn top-tier salaries.
But not all internships are made equal, especially for talented business school prospects. For example, working at Apple would likely have a very different effect on an MBA's resume than working for a small, unknown startup company down the street. And if you're looking at the top cities across the U.S. where companies actively recruit talent, you can't go wrong with Boston, New York City, or Philadelphia for your location. But which is the best?
In this article, we highlight the top internship destinations in each city along with the top two schools in each area that will get you where you want. Continue reading…
Jul 9, 2018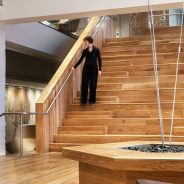 Pack up the pool gear and beach towels: let's explore some of the most interesting stories that have emerged from New York business schools this week.
---
How has the culture of paid maternity leave been changing recently? New research from the Columbia Business School explores the topic, which has increased for 12 percent of private-sector workers in the U.S. There is still no current federal law requiring the implementation of paid maternity leave, leaving the U.S. with the precarious title as the only "industrialized" country in the world without a federally-mandated law. Individual states, however, can implement the policy, which has been increasing since the early 2000s.
Earlier this year, New York became the fourth state in the U.S. to create policy regarding paid maternity leave, alongside New Jersey, Rhode Island, and California, which implemented the law back in 2004. According to the article, "California's paid family leave produced a 46-percent increase in fathers taking time off to bond with newborn and newly-adopted children."
CBS professor Ann Bartel writes, "This study should help inform the conversation around paid leave, because research shows it is fundamentally a family issue – appealing to both mothers and fathers. At its core, paid family leave is a 'dad' issue as much as it is a 'mom' issue. As Father's Day approaches, our research demonstrates that fathers will greatly utilize paid family leave if it is offered, and their employers are supportive of them taking that important time away from the job."
You can read more about "Paid Family Leave, Fathers' Leave‐Taking, and Leave‐Sharing in Dual‐Earner Households," which was published in the Journal of Policy Analysis and Management, here.
Stevens Institute of Technology School of Business professor Feng Mai recently led an investigation to understand how social media public sentiment can significantly manipulate the value of bitcoin.
Professor Mai's research, which was published in the Journal of Management Information Systems, encompassed scholars from Ivey, Dickinson, and the University of Cincinnati, all of whom "collected and analyzed two years' worth of forum posts on the world's most popular public bitcoin forum, Bitcointalk."
The team found that "periods of increasingly positive social media commentary do in fact influence the rising price of Bitcoin significantly." Mai writes, "We wanted to know who is affecting the price: a vocal minority, who may be biased, or the quieter majority, who do not seem to have a reason to be untruthful, or both."
According to the article, "the "silent majority" — infrequent Twitter and Bitcointalk users who took the time to comment on the cryptocurrency's prospects — moved prices more, as much as ten times more, when they posted positive comments."
Mai writes, "This was a big finding, and it does seem to prove that people are trusting the silent majority much more, perhaps because they do not seem to have an agenda."
Check out the full Stevens' article here.
As we recently highlighted, Cornell's S.C. Johnson School of Management reported that 49 Cornell students attended this year's FortéMBA Women's Leadership Conference in Atlanta, Georgia—29 from the two-year MBA program, seven from the one-year program, and 13 from the Johnson Cornell Tech MBA program.
The Forté Conference brings "together admitted, enrolling, and current women MBAs from Forté sponsor business schools to explore career paths, meet recruiters and mentors, and hear from today's most influential businesswomen."
This year's conference featured keynote speaker Joanna Lipman, veteran journalist, chief content officer of Gannet, editor-in-chief of USA Today, and author of That's What She Said, who spoke on "gender bias in the workplace and provided tips for how women can leverage their value."
In addition to a Power Pitch session and a number of workshopsand panels on "on communications strategies, interviewing, design thinking, sustainable and socially responsible careers, LinkedIn, and the future of feminism, among others," the conference also included talks from Accenture North American CEO Julie Sweet and State Street EVP and Deputy Global Chief Investment Officer Lori Heinel.
Anne Latham, Two-Year MBA '20, writes of her experience:
"The Forte Leadership Conference was an incredible few days. I walked away feeling fortunate to have met so many of my incredible female classmates! The Dialogue with Leadership session, moderated by Dean Erika James, featuring Lori Heinel and Julie Sweet, was a particular favorite of mine, due to their incredibly engaging and thought provoking remarks. I hope we all continue to live by Julie's advice: 'If your dreams don't scare you, they're not big enough!'"
You can read the full article from Cornell here.
Jul 6, 2018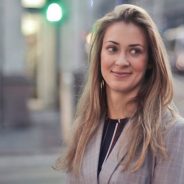 Deciding whether or not you want to go to business school to earn your MBA is not usually a spur-of-the-moment decision. There are a lot of questions you need to answer first. Is an MBA the right degree for you? How will it impact your career? Does it make sense financially? To help women who may be considering these and other questions, the Forté Foundation recently launched its new MBAExplore program. The deadline to apply is July 8th.
This half-day program gives women the opportunity to learn more about what an MBA is and isn't. It takes women on an intimate exploration of the myths and questions surrounding business school to help them map their journey to the MBA. Women who have already traveled the MBA path teach the program, sharing their first-hand experience with participants.
Inside MBAExplore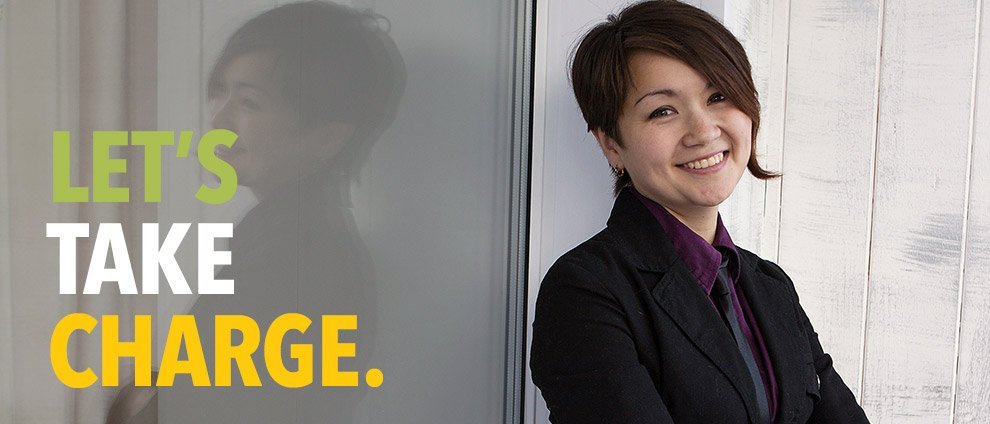 The MBAExplore program provides valuable information around each of the following topics:
Taking and passing the GMAT
Financing and affording the MBA
Understanding the classroom case study
Figuring out if the MBA is right for you
Throughout the half-day, participants will have a chance to learn about the daily life of an MBA student. There will also be an opportunity to ask questions of business school staff as well as current MBA students. The goal is to provide every participant with the information they need to determine if the MBA is right for them.
The MBAExplore program is the precursor to Forté MBALaunch, a 10-month program designed to help prospective women business school applicants build their b-school applications. MBAExplore is all about helping women gain the confidence, guidance, and information they need to take the first step toward their MBA degree. Learn more here.
Register Today
Registration ends July 8, 2018, and the MBAExplore program will be held in Washington DC on August 13, 2018, and New York City on August 28, 2018. You can register now for just $49 at the location of your choosing. Space is limited. Don't miss out.