Post tagged "new-york-city"
Aug 27, 2019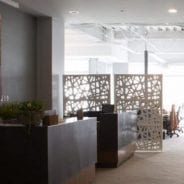 MBAs have the potential to take any number of professional routes once they complete their degrees—that's part of the beauty of the degree. The vast majority end up in the world of finance. It's a challenging and infinitely mutable field that functions as a proving ground for all newly minted graduates. This week's post highlights four jobs that allow people to get into the field and put the skills they have learned to use.
Aug 15, 2019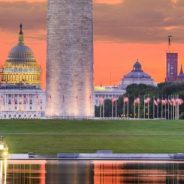 Registration is open for the 2019 Forté MBA Forums.  Designed for women considering an MBA, the Forums provide an ideal opportunity to learn more about the value of an MBA from admissions reps, alumnae, and current students at top business schools. Open to all women—career changers, college students planning the future, or career professionals looking to go to the next level—the events provide a distinct MBA advantage.
About the Forté MBA Forums
The MBA Forums are FREE and held in 11 cities across the U.S. and Europe. The events are a chance for women to build their peer support network and meet other successful businesswomen from a diverse range of industries. The MBA Forums offers exclusive insights into the MBA admissions process.
"The Forté Forum event provided the exact insights we were looking for," said Madeline Keulen, Forté MBA Forum attendee and 2019 HBS alum. "Most of the schools I was interested in had representatives at the event who could speak to the specifics of their programs, and panels of alumni enhanced the richness of the experience through their personal stories of why they chose to pursue an MBA. I have a much better sense of where I'd fit best."
2019 Event Dates and Locations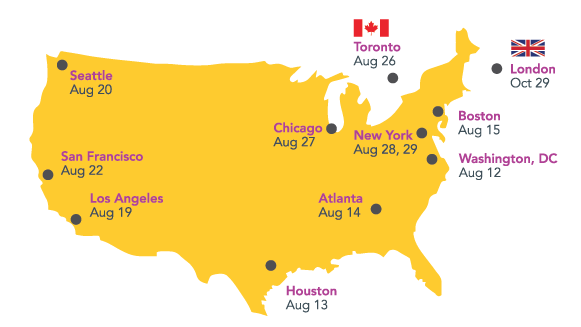 August 12, Washington, D.C.
August 13, Houston, TX
August 14,  Atlanta, GA
August 15,  Boston, MA
August 19,  Los Angeles, CA
August 20, Seattle, WA
August 22, San Francisco, CA
August 26, Toronto, Canada
August 27, Chicago, IL
August 28, New York City, NY
October 29, London, England
Sample Event Format
6–8:15 p.m. – Registration and School Fair
Connect with admissions at top business schools
Learn more about the admissions process
Find the right school for you
Networking reception
7–8 p.m. – MBA Alumnae Panel
Get advice and hear stories from top MBA women in a range of industries and at various career stages. Learn what motivated them to earn their MBA and the successes and challenges they've faced.
8:15–9 p.m. – Admissions Panel
Enjoy a panel of seasoned MBA admissions professionals from top programs. Learn more about admissions requirements, researching schools, applications, and financing.
Visit the site to see more details about locations and to register!
Aug 6, 2019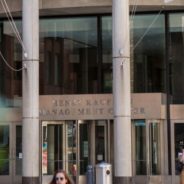 NYU Stern got a jump start on introducing its full-time MBA Class of 2021.
Of the 3,518 applicants hoping to join the NYU Stern Class of 2021, only 919 were admitted and 359 enrolled, for a 26 percent admission rate. Those students are, on average, 28 years old and have 5.2 years of professional experience. A few of them were also fresh graduates, with 3 percent having no work experience.
Dramatic Jumps in Academic Performance
One of the major highlights from the NYU MBA Class of 2021 is the improved academic performance of the candidates.
The average GMAT score rose 5 points, from 716 to 721
Average GPAs increased from 3.45 to 3.52
There was also quite a difference regarding undergraduate majors. While a quarter of the Class of 2020 majored in business, that percentage increased to 30 for the new group.  Meanwhile, the choice of engineering, math, or science as a major matched last year's candidates at 22 percent. The third most popular major for the Class of 2021 was social sciences (19 percent) followed by economics (15 percent). This is a reverse of last year when a fifth of the class were economics majors.
Women on the Rise, Veterans Hold Steady
The NYU MBA Class of 2021 is expected to arrive on campus with more women than last year—female enrollment rose from 35 percent to 36 percent. However, international diversity decreased slightly. Only 33 percent of the Class of 2021 maintains international citizenship in 37 different countries, compared to 39 percent last year.
There was also a slight decrease in the number of minorities represented in the student body. In the Class of 2021, around a quarter of students (24 percent) identify as minorities, 9 percent of whom are underrepresented minorities. That's down from 29 percent and 13 percent from last year. However, 7 percent of students are still U.S. Military veterans or on active duty, which is owed in part to the Fertitta Veterans Program.
Work Experience and Industry Background
Students entering the NYU MBA Class of 2021 come from a wide range of industries and backgrounds, the most popular being financial services (28 percent). After that, prior industries are widely mixed with no other industry breaching 12 percent of the class. They include:
Consulting, 11 percent
Technology, 9 percent
Consumer, Products, Retail, 7 percent
Nonprofit, Arts, Education, 7 percent
To see the full profile as of July 31, 2019, visit the Stern full-time MBA admissions website.
---
This article has been edited and republished with permissions from its original source, Clear Admit.
Jul 23, 2019
It's not enough to make money—you have to figure out how to make that money grow. Growth is the name of the game for everyone from the salaried folks counting the days until retirement to multinational corporations mulling over their bottom lines.
Jul 22, 2019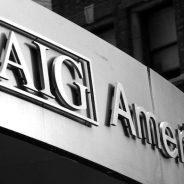 American International Group, better known as AIG, is a multinational insurance and finance corporation that operates in more than 95 countries, employing over 60,000 people. As one of the world's largest insurers, it's a safe bet that MBA students and graduates can do very well at the company.
Let's take a look at how B-schoolers can secure a position with the world's largest insurer:
Landing an AIG Career
AIG suggests two general pathways to entry-level employment for students: summer internships or becoming a full-time analyst.
For professionals with previous work experience in pursuit of higher-level positions, AIG employs technologists, administrators, engineers, healthcare professionals, risk managers, and financial professionals. With regard to the hiring process, current AIG employees were hired via recruiters, employee referrals, and everything in between.
Applicants who are invited to interview can expect an initial interview with an AIG recruiter, followed by in-house conversation with a business member or team of interviewers.
The AIG Internship Experience
The 10-week AIG Summer Intern Program offers "tangible, hands-on experience and insight into our business operations."
Interns undergo three days of orientation and training, then step into one of AIG's lines of business. The company promises its interns "real projects, with equal opportunity for challenges and achievement." AIG interns who demonstrate the most leadership potential are typically hired by AIG for full-time employment after graduation.
What Does an AIG Analyst Position Entail?
Open to graduates of all degree disciplines, the AIG analyst position is an entry-level pathway with an average salary just shy of $80,000. Described as "exclusive and competitive," the program hosts an orientation in New York City for hires from around the world.
The "First 100 Days" initiative, which aims to support new hires with their transition into the company. At the end of the initiative, new employees take part in the Horizon Challenge, "a multi-month learning experience focused on developing innovative solutions for strategic challenges AIG currently faces."
The First Year Learning Experience then culminates with the Spring Development Session, "an opportunity to showcase key learnings from the Horizon Challenge and reinforce takeaways from your first year."
Choosing an AIG Career
With immersive and challenging learning environments, opportunities for advancement and moving within the multi-faceted company, AIG also emphasizes its value of diversity and inclusion. AIG's Employee Resource Groups seek to foster community and support employee development. The company boasts $7.9 million in matching gifts to charities chosen by employees.
Salaries for MBA graduates can greatly vary, due to position seniority and specialty. For instance, MBA graduates with an expertise in marketing may be better suited for a career in Project Management, which offers an annual salary rate estimated above $100,000 USD per year. General Managers often make even more, pulling around $128,000 per year, according to Glassdoor data.
AIG career benefits, as one may assume, are also fairly strong. Various anonymous reports on Glassdoor detail that employees typically see a minimum of 21 days off per year, with several days that can carry over year to year. Some employees also report unlimited time off, which may seem like a godsend compared to several of the world's most recognizable insurance firms. AIG also offers employees a comprehensive pension plan, 401(k) offerings, and more.
AIG Career Recruiting
Professionals with significant work experience and demonstrated success may be targeted for direct recruiting, but most hopefuls will need to do their own legwork to get this employer's attention. Beyond the internship and analyst pathways, AIG offers membership with its Talent Network. Experienced professionals are encouraged to search opportunities and apply directly via the company's careers site.
Jul 16, 2019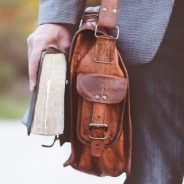 Considering business school? Join us at The MBA Tour NYC on Saturday, July 20 to meet Columbia, IE, Kellogg, INSEAD, Chicago Booth, LBS, UCLA & more Top B-Schools!
---
.
Jun 20, 2019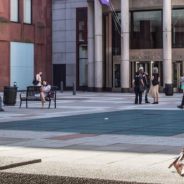 Leading up to the beginning of the 2019-20 academic season, the NYU Stern School of Business has unveiled its newest MBA deadlines and updated essay questions. For those looking to apply, take note of these details below:
Jun 17, 2019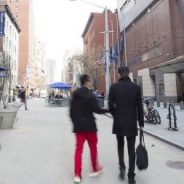 Sponsored Content
The Chronicle of Higher Education ranked the Zicklin School of Business at Baruch College third among 253 institutions nationwide for enrolling and graduating women in computer science and information systems. The percentage of female CIS undergrads at Zicklin has continuously increased over the last few years, from 21.6 percent in 2016 to 32.2 percent in 2019.
"The Paul H. Chook Department of Information Systems and Statistics has supported the creation of a student club, FemCode, that focuses on women in tech; we have made efforts to attract more female professors, both full time and adjunct; and we are working to increase the participation of women in computing and IT," said Marios Koufaris, Ph.D., chair of the Paul H. Chook Department of Information Systems and Statistics.
In addition to the CIS major for undergraduates, Zicklin offers a Master of Science in Information Systems as well as a newly launched MS in Business Analytics and an Executive MS in Information Systems. The Zicklin School of Business leads the way in enrolling and graduating women in computer science and information systems—well-paying fields in which women have long been underrepresented.
Learn More:
MS in Business Analytics
MS in Information Systems
Executive MS in Information Systems

Jun 3, 2019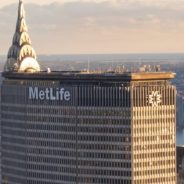 Founded in 1868, MetLife—one of the world's largest providers of insurance, annuities, and employee benefit programs—currently serves over 90 million customers in over 60 countries, including more than 90 of the 100 Fortune 500 companies. With such a rich history, it's fairly easy to see why MetLife careers can be so appealing for MBA candidates and recent grads.
What MBAs Love About MetLIfe
According to Glassdoor, associates (a common entry-level job for MBA graduates) can pull an average salary of $90,522, with another $26,781 in cash bonuses. This figure is well above the national insurance associate annual average of $42,849; a 47 percent difference in salary alone.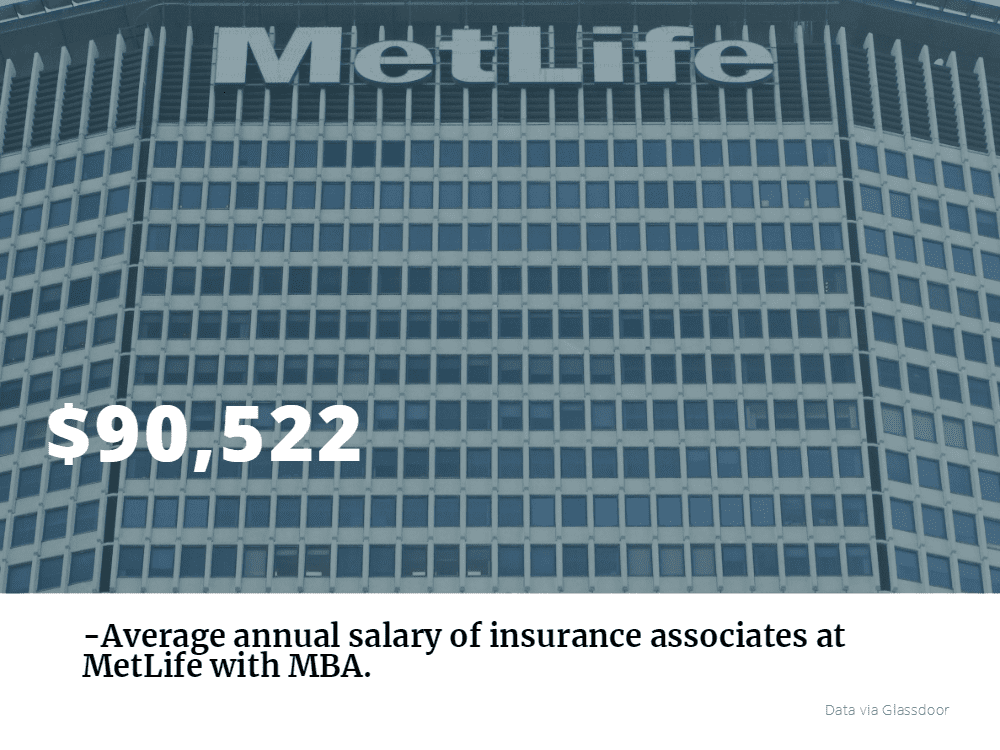 Another one of the main perks of working at MetLife is the variety of great benefits. MetLife offers health, dental, vision, disability, accident, auto, home, life, and even pet insurance. These insurance plans are also adaptable for MetLife employees who regularly travel internationally.
Legal services are also provided through MetLaw® for a wide range of potential legal issues, such as will and estate planning documents, real estate, traffic defense, and identity theft. MetLaw®, provided by Hyatt Legal Plans (a MetLife company), is a network of over 15,000 lawyers, with an average of 25 years of experience per attorney.
Working at MetLife
MetLife prides itself on offering employees training and development opportunities, allowing them to realize their full potential. MetLife's international profile also offers employees the opportunity for global mobility and maximum geographic versatility.
The company actively fosters diversity through two distinct mechanisms. The first of which factors recruiting traditionally underrepresented minority groups. For example, the Global Women's Initiative seeks out qualified female candidates and offers career development. The Veteran's Initiative seeks to provide positive transition from military service to working life. And the People with Different Abilities Initiative empowers those with disabilities, striving to find the differently-abled candidates positions in which they can thrive.
The other method in which MetLife encourages an inclusive environment is through employee networks, such as the Global Multicultural Professionals (to create awareness around culturally diversity and to support diverse talent), Local Inclusion Action Teams (which support diversity in specific offices), GLAM (a network for LGBTQ+ employees and allies), and Families at MetLife (created promote a culture of understanding for working families).
MetLife sponsors a number of different resources designed to facilitate a healthy work-life balance. Work-Life ASSIST specifically offers coaching and resources to help employees with their day-to-day lives. Childcare and Eldercare support similarly offers resources for working families. On top of all that, workplace flexibility and PTO are integral to the livelihood of a MetLife employee.
Finding MetLife Careers
MetLife has several programs that might appeal to recent MBA grads. The Global Leadership Development program offers those with three-to-five years of related experience an opportunity to cross-train in three rotational assignments, in conjunction with advice from a designated mentor and other senior leaders.
MetLife also prides itself on being proactive with regard to recent technological advances. As is the case across most industries, candidates with tech backgrounds are in high demand.
Current MetLife Careers
Several positions that favor individuals with MBAs are currently available at MetLife. Most of these jobs are located within the U.S.. However, there are also openings in Mexico, Singapore, Hong Kong, and the UK.
Candidates with five-or-more years of experience in asset management or commercial real estate might be interested in this Washington DC position at MetLife Investments. This position focuses on managing and reporting on existing MetLife assets, while also exploring stable ways to expand MetLife revenue through investments.
This NYC position is best suited for those who specialize in customer experience. It requires eight-or-more years of professional experience in management consulting or strategy and program management. However, it is perfect for those with a global mindset and entrepreneurial disposition.
May 24, 2019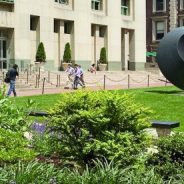 Hopeful applicants to the next MBA class at Columbia Business School should remember these upcoming deadlines.
New Columbia MBA Deadlines
Early Entry: Oct. 4, 2019
Merit Scholarship Deadline: Jan. 3, 2020
Final Deadline: April 15, 2020
---
Learn more about the Columbia Business School full-time MBA program here.