Post tagged "new-york-city"
Jul 16, 2019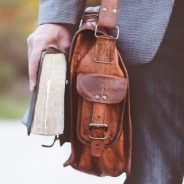 Considering business school? Join us at The MBA Tour NYC on Saturday, July 20 to meet Columbia, IE, Kellogg, INSEAD, Chicago Booth, LBS, UCLA & more Top B-Schools!
---
.
Jun 20, 2019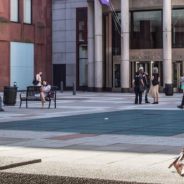 Leading up to the beginning of the 2019-20 academic season, the NYU Stern School of Business has unveiled its newest MBA deadlines and updated essay questions. For those looking to apply, take note of these details below:
Jun 17, 2019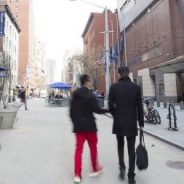 Sponsored Content
The Chronicle of Higher Education ranked the Zicklin School of Business at Baruch College third among 253 institutions nationwide for enrolling and graduating women in computer science and information systems. The percentage of female CIS undergrads at Zicklin has continuously increased over the last few years, from 21.6 percent in 2016 to 32.2 percent in 2019.
"The Paul H. Chook Department of Information Systems and Statistics has supported the creation of a student club, FemCode, that focuses on women in tech; we have made efforts to attract more female professors, both full time and adjunct; and we are working to increase the participation of women in computing and IT," said Marios Koufaris, Ph.D., chair of the Paul H. Chook Department of Information Systems and Statistics.
In addition to the CIS major for undergraduates, Zicklin offers a Master of Science in Information Systems as well as a newly launched MS in Business Analytics and an Executive MS in Information Systems. The Zicklin School of Business leads the way in enrolling and graduating women in computer science and information systems—well-paying fields in which women have long been underrepresented.
Learn More:
MS in Business Analytics
MS in Information Systems
Executive MS in Information Systems

Jun 3, 2019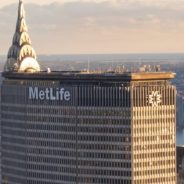 Founded in 1868, MetLife—one of the world's largest providers of insurance, annuities, and employee benefit programs—currently serves over 90 million customers in over 60 countries, including more than 90 of the 100 Fortune 500 companies. With such a rich history, it's fairly easy to see why MetLife careers can be so appealing for MBA candidates and recent grads.
What MBAs Love About MetLIfe
According to Glassdoor, associates (a common entry-level job for MBA graduates) can pull an average salary of $90,522, with another $26,781 in cash bonuses. This figure is well above the national insurance associate annual average of $42,849; a 47 percent difference in salary alone.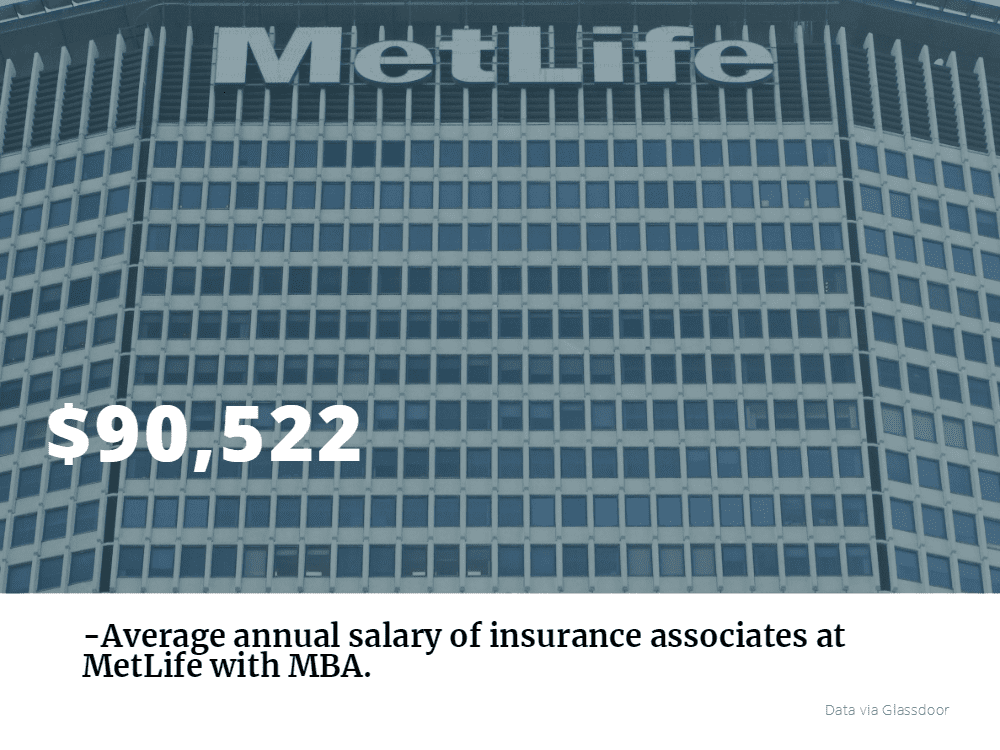 Another one of the main perks of working at MetLife is the variety of great benefits. MetLife offers health, dental, vision, disability, accident, auto, home, life, and even pet insurance. These insurance plans are also adaptable for MetLife employees who regularly travel internationally.
Legal services are also provided through MetLaw® for a wide range of potential legal issues, such as will and estate planning documents, real estate, traffic defense, and identity theft. MetLaw®, provided by Hyatt Legal Plans (a MetLife company), is a network of over 15,000 lawyers, with an average of 25 years of experience per attorney.
Working at MetLife
MetLife prides itself on offering employees training and development opportunities, allowing them to realize their full potential. MetLife's international profile also offers employees the opportunity for global mobility and maximum geographic versatility.
The company actively fosters diversity through two distinct mechanisms. The first of which factors recruiting traditionally underrepresented minority groups. For example, the Global Women's Initiative seeks out qualified female candidates and offers career development. The Veteran's Initiative seeks to provide positive transition from military service to working life. And the People with Different Abilities Initiative empowers those with disabilities, striving to find the differently-abled candidates positions in which they can thrive.
The other method in which MetLife encourages an inclusive environment is through employee networks, such as the Global Multicultural Professionals (to create awareness around culturally diversity and to support diverse talent), Local Inclusion Action Teams (which support diversity in specific offices), GLAM (a network for LGBTQ+ employees and allies), and Families at MetLife (created promote a culture of understanding for working families).
MetLife sponsors a number of different resources designed to facilitate a healthy work-life balance. Work-Life ASSIST specifically offers coaching and resources to help employees with their day-to-day lives. Childcare and Eldercare support similarly offers resources for working families. On top of all that, workplace flexibility and PTO are integral to the livelihood of a MetLife employee.
Finding MetLife Careers
MetLife has several programs that might appeal to recent MBA grads. The Global Leadership Development program offers those with three-to-five years of related experience an opportunity to cross-train in three rotational assignments, in conjunction with advice from a designated mentor and other senior leaders.
MetLife also prides itself on being proactive with regard to recent technological advances. As is the case across most industries, candidates with tech backgrounds are in high demand.
Current MetLife Careers
Several positions that favor individuals with MBAs are currently available at MetLife. Most of these jobs are located within the U.S.. However, there are also openings in Mexico, Singapore, Hong Kong, and the UK.
Candidates with five-or-more years of experience in asset management or commercial real estate might be interested in this Washington DC position at MetLife Investments. This position focuses on managing and reporting on existing MetLife assets, while also exploring stable ways to expand MetLife revenue through investments.
This NYC position is best suited for those who specialize in customer experience. It requires eight-or-more years of professional experience in management consulting or strategy and program management. However, it is perfect for those with a global mindset and entrepreneurial disposition.
May 24, 2019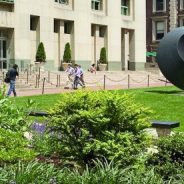 Hopeful applicants to the next MBA class at Columbia Business School should remember these upcoming deadlines.
New Columbia MBA Deadlines
Early Entry: Oct. 4, 2019
Merit Scholarship Deadline: Jan. 3, 2020
Final Deadline: April 15, 2020
---
Learn more about the Columbia Business School full-time MBA program here.
Apr 22, 2019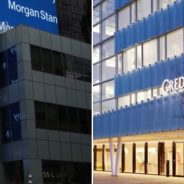 MBA graduates on the prowl for post-graduate employment opportunities would do well to investigate international banking giants Morgan Stanley and Credit Suisse, both of which offer many attractive perks to employees.
New York City's Morgan Stanley primarily handles the investments and assets of governments, corporations, and institutions. Zurich, Switzerland-based Credit Suisse is highly regarded for its bank-client confidentiality and overall discretion with regard to client information.
Morgan Stanley vs Credit Suisse: Salaries
The most common entry-level position for MBA graduates is as an associate. Luckily, associates are compensated handsomely at both companies.
Morgan Stanley offers an average salary of $108,659 according to Glassdoor data, with the possibility of an additional $21,732 in bonuses, on average.
Credit Suisse remains competitive with Morgan Stanley at an average annual salary of $111,572 and an average overall pay of approximately $112,000. However, there is the potential for  healthier bonuses at Credit Suisse, with a ludicrous average bonus pay of $67,980. Still, reviews from current and former Credit Suisse employees on Glassdoor seem to suggest that bonuses are actually few and far between. Whereas reviews from Morgan Stanley employees suggest that they are more generous.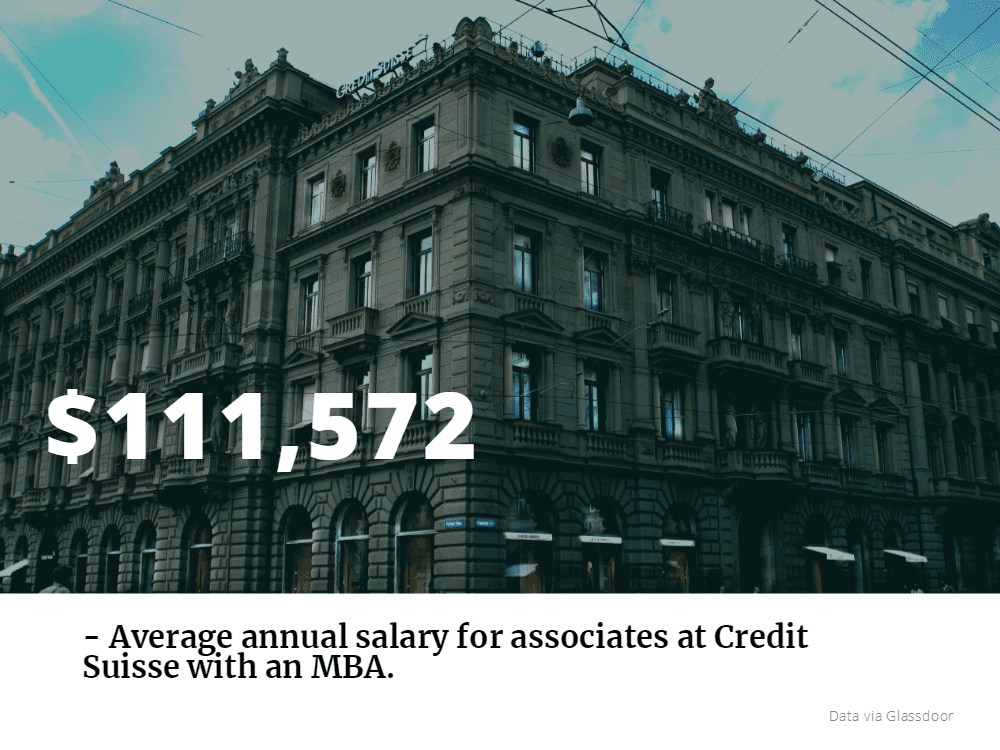 Morgan Stanley vs Credit Suisse: Company Culture
Credit Suisse and Morgan Stanley actively fosters inclusion in the workplace, with a number of key diversity initiatives. In addition, both banks have implemented innovative strategies to demonstrate corporate responsibility and philanthropy.
Credit Suisse offers several employee networks designed to foster collaboration, including networks for family, women, veterans, LGBT professionals, and POC professionals. Additionally, Credit Suisse offers the Real Returns™ Program, which offers senior bankers the chance to return from an extended career break.
Morgan Stanley also encourages their employees to volunteer regularly, as exemplified by its Global Volunteer Month, the most recent iteration saw 48,000 employees in 36 countries volunteer over 262,000 hours of their time.
Credit Suisse is known for its collaborative working environment and flexible working hours. Morgan Stanley, on the other hand, promotes a supportive workplace culture, but work occurs at a much faster pace and over longer hours. Some might find the fast-and-furious approach preferable, as it offers more learning opportunities, but it can be difficult to maintain a healthy work-life balance.
Both banks rank highly by various publications on workplace cultures, but Morgan Stanley seems to consistently come out on top. According to Vault, Credit Suisse ranks at 19th as the best place to work, whereas Morgan Stanley comes in 4th. eFinancialCareers also ranks Morgan Stanley as the 4th most ideal employer, citing its competitive bonuses and salaries, as well as its progressive initiatives on issues like workplace diversity and corporate social responsibility. Despite their attractive salaries, positive office environment, and accommodating working hours, Credit Suisse comes in slightly behind at 10th. Finally, Glass Door ranked Morgan Stanley at 100 overall in its 2019 list of 'Best Places to Work.'
Morgan Stanley vs Credit Suisse: Hiring Rates and Versatility
Morgan Stanley features over 57,000 employees, spread out over 41 countries. There are opportunities to work in North America, Europe, the Middle East, Africa, Japan, and Asia Pacific.
Credit Suisse features 46,840 employees working across 50 different countries. However, a number of positions are only available in Switzerland. In spite of these figures, Credit Suisse claims that there are still many opportunities for mobility, both internally (with respect to opportunities to work across departments as well as potential promotions) and geographically. In 2017, 4,100 employees made an internal move and 47 percent of vacancies were filled internally.
Mar 18, 2019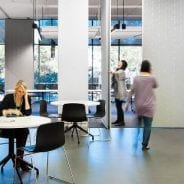 Global health care is one of the fastest growing sectors in 2019, with Deloitte expecting spending to reach $10.059 trillion by 2022. Thanks to aging and growing populations, you can expect a greater prevalence of chronic diseases, ultimately translating to exponential advances in innovative technologies, medicines, and care.
For MBA graduates, this translates into a huge potential for job opportunities in the health care sector. In particular, there are opportunities for:
New innovative technologies and personalized programs to engage with consumers.
Better data security and ownership.
Increased health care delivery and mobility.
One of the companies at the leading edge of this sector is Merck. Continue reading…
Feb 18, 2019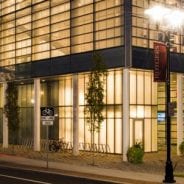 Let's review the most interesting stories to emerge from New York business schools this week.

---
While large companies have been increasing in size, there has been a steady decline in entrepreneurship over the past 30 years. However, new research from the University of Rochester's Simon Business School explores some of the surprising benefits that large companies may have for entrepreneurs.
Graduate student Zhao Jin studied entrepreneurial activity in the 20 finalist cities that were considered for Amazon HQ2 and discovered start-up companies were about 7 percent more likely to incorporate in one of the finalist cities for Amazon.
"The mere possibility of a large company entering a market encourages entrepreneurs to find profitable ways to be useful to that company. The main effects are concentrated in the larger cities, like Atlanta, Pittsburgh, Denver, and Los Angeles, where the sample size is larger."
Assistant Professor Michael Gofman supervised Jin's research and remarks, "The paper addresses a fundamental question about the influence of large tech firms on startups and innovations. As Amazon, Apple, Facebook, Alphabet, Microsoft and other tech giants increase their investment in internal R&D and attract the best talent, some have argued that it discourages startups. Zhao shows that big tech firms actually foster the establishment of startups."
Since the Simon Business School released the piece, which you can read in full here, Amazon has decided to not build its Long Island City, NY HQ2, completely pulling out of New York City.
Pfizer awarded a $342,00 grant to an interdisciplinary partnership between Rutgers Business School, the Rutgers Robert Wood Johnson Medical School, and the Rutgers School of Nursing to expand rheumatology services through telemedicine.
Telemedicine is a highly scalable technology, helping geographically dispersed providers deliver healthcare to untapped locations, particularly rural and urban underserved populations who have a shortage of providers.
Dean Lei Lei of Rutgers Business School applauds the partnership, "I am very pleased that Pfizer awarded this major grant to a multidisciplinary Rutgers faculty team. Congratulations to professors Alok Baveja and Ben Melamed in the Supply Chain Management Department and the entire team participating on this project."
Assistant professor of nursing and co-investigator on the grant Ann D. Bagchi adds, "We are very excited to be collaborating on this multidisciplinary initiative, which will offer nurse practitioners an opportunity to train in rheumatology and telemedicine. Through the telemedicine approach, the program has the potential to help address the rheumatology workforce shortage nationwide."
Read more about the Pfizer award here.
Joseph Lubin, co-founder of blockchain computing platform Ethereum and founder of Consensys, a blockchain venture studio, will be a special guest at an upcoming event on Tuesday, February 19 2 p.m. at the Schimmel Theatre in New York City, courtesy of the Lubin School of Business.
ConsenSys is one of the largest and fastest-growing companies in the blockchain technology space, building developer tools, decentralized applications, and solutions for enterprises and governments that harness the power of Ethereum. ConsenSys employs top entrepreneurs, computer scientists, software developers, and experts in enterprise delivery worldwide.
As a software engineer and consultant, Lubin worked with eMagine on the Identrus project and was involved in the founding and operation of a hedge fund with a partner. He held positions as Director of the New York office of Blacksmith Software Consulting, and VP of Technology in Private Wealth Management at Goldman Sachs. Through these posts, Lubin focused on the intersection of cryptography, engineering, and finance. Lubin co-founded the Ethereum Project and has been working on Ethereum and ConsenSys since January 2014.
Find out more about the event here.
Feb 7, 2019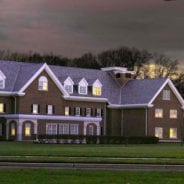 In our latest installment of the MetroMBA "5 Questions" series, we speak with Pasquale Quintero, MBA Director at the at the TCNJ School of Business. Quintero talks about the school's new MBA program, the "T-Style" curriculum, and the best food you can get in Trenton, NJ.
---
Why do you believe TCNJ introduced its new MBA program?
"The College of New Jersey School of Business is delivering a contemporary, relevant, highly competitive MBA education that provides both near-term and long-term benefits to early career professionals. Employers want employees with strong skill sets in a specific area and a broad understanding of business on which they can build. Employees want to build successful and stable careers. Therefore, the School of Business determined students need immediate applicable specialized skills, hence the creation of the 'T-Style' curriculum."
What can you expect for the first year of the program?
"The 'T-Style' offers students the ability to specialize in Data Analytics, Finance, or Strategy, Innovation and Leadership during their first year of study. In the second year, students will round out their education by taking courses designed to equip them with the tools to be effective managers. This approach provides the student with depth, breadth, and an early return on investment with a graduate certificate after their first year of study."
What are the differences between the TCNJ MBA and other business schools?
• "First, our unique 'T-Style' curriculum offers students the benefit of deep dive learning in a specialization in Data Analytics, Finance or Strategy, Innovation and Leadership during their first year of study. Students will gain enhanced skills to apply in their day-to-day decision-making.
• Second, the program will have a business practitioner associated with each course. The faculty will use the practitioner to help reinforce and expand upon the application of MBA concepts in practice.
• Third, the program is offered in a hybrid format (online and face-to-face), which will allow students to enroll in the MBA program without disrupting their personal and professional obligations.
• Students meet in class for eight hours on Saturdays, six times in the fall and spring, plus four times in the summer. When not meeting face-to-face, students will complete their coursework online. Winter courses will be offered 100 percent online.
• Finally, the program is price competitively."
What is one major advantage TCNJ provides in the new program?
"The innovative 'T-Style' curriculum as it is taking a different approach to graduate management education. After just one year students can demonstrate real progress in a specialty area after just seven courses."
Where can I get some good food in Trenton?
"On campus there are some great restaurants such as Mexican Mariachi, Piccolo Pronto, and Yummy Asian Cuisine. I've heard good things about Cafe '72 near campus, and there are plenty of great restaurants to choose from in downtown Princeton."
Jan 8, 2019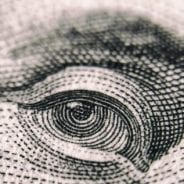 Let's explore some of the most interesting stories that have emerged from New York business schools this week.
---
New joint-research from members of the Columbia Business School, INSEAD, the University of Copenhagen, University of North Carolina Kenan-Flagler Business School, and Cornell's SC Johnson College of Business finds that wage transparency can help close the gender pay gap
Columbia's Daniel Wolfenzon and his co-authors examined the effect of a 2006 requirement for Danish companies to report on gender pay gaps.
"What surprised us the most was the way in which this wage gap closed. Women's wages did not increase at a faster rate in treatment firms as we were expecting. Instead, we find that men's wages in treatment firms grew slower relative to men's wages in control firms. As a result, the total wage bill grew slower in firms that were required to report wage segregated statistics," Wolfenzon says.
"What is interesting is that the law has unintended consequences on women's ability to climb up the corporate ladder and their willingness to join the labor market. When firms adopt fairer wage practices towards women, this can have positive effects on women's labor market outcomes that go well beyond pay gaps," UNC Kenan-Flagler Assistant Professor of Finance Elena Simintzi says.
You can learn more about the wage transparency research here.
With the rise of on-demand services from ridesharing, we have become accustomed to getting what we want, when we want it. Binghamton University School of Management Assistant Professor of Supply Chain Management Jiaru Bai knows the secret to discovering how to handle impatient customers: data.
Bai and her fellow researchers analyzed rides from Didi, China's largest on-demand ride-hailing service platform. They found that the optimal solution is to flexibly determine the payout percentage, rather than adhere to a rigid, fixed rate.
"Basically, when demand is high, providers should get paid a higher percentage, and when demand is low, providers should get paid a lower percentage. Having a dynamic payout ratio almost always performs better than a fixed payout ratio, according to our model and data analysis, and it leads to benefits for all involved," Bai says.
You can read more about the ridesharing research here.
According to a new report titled "How Helping Refugees Helps Brands" from the NYU Stern School of Business and the Tent Partnership for Refugees, American consumers are more likely to purchase from brands that support refugees. This includes brands that hire refugees, deliver services to refugees, invest in refugee entrepreneurs, and source from refugee businesses.
"This report shows that consumers will reward brands that support refugees," says Gideon Maltz, Executive Director of the Tent Partnership for Refugees.
"In a crowded marketplace, brands that integrate refugees into their business can distinguish themselves from their competitors, especially among millennials. This is a clear demonstration that brands can do well by doing good."
The Tent Partnership for Refugees, founded by Chobani's Hamdi Ulukaya, is mobilizing the private sector to improve the lives and livelihoods of more than 25 million refugees. Ulukaya launched Tent with the hope that the private sector is uniquely positioned to address the global refugee crisis, mobilizing networks, resources, innovation, and the entrepreneurial spirit of the business community. There are over 100 companies in the Tent Partnership supporting refugees across 34 countries, which can be found here.
Professor Tülin Erdem, co-author of the report and chair of NYU Stern's Marketing Department adds, "It impacts brand image and consumer brand purchase behavior positively.'
"This is consistent with current consumer (especially the millennial consumer) preferences for brands that take a strong stance for social issues and consider the welfare on multiple stakeholders, including the society at large."
The full report can be accessed online. For more, check out the recent NYU Stern article here.