Post tagged "new-york-city"
Jun 5, 2017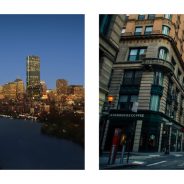 Whether it's Yankees vs. Red Sox or the Puritans against the Dutch, Boston and New York have always been two cities famous for being at odds with each other. But put their cultural and historic differences aside and you'll find one big commonality between the two Northeast cities: Both metros are also known as top locations for prospective MBAs looking to earn an advanced business degree full-time. Continue reading…
Jun 5, 2017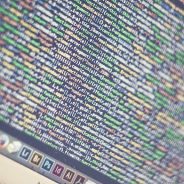 Information Technology (IT) is critical to the business world. It allows organizations to work more efficiently and helps maximize productivity. IT also covers a range of areas from computer applications to remote access networks, security engineering systems, and communication. The Bureau of Labor Statistics predicts that jobs for Information System Managers will grow much faster than average compared to all occupations. In fact, the job outlook for 2024 is 15 percent growth compared to 7 percent on average.
If you're in the New York City area and you want an MBA in Information Technology, the following schools offer programs and concentrations for this fast-paced and growing career field. Continue reading…
May 26, 2017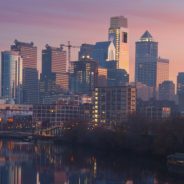 Good morning and happy Friday!
Here are a few stories you may have missed from the week that was …
May 11, 2017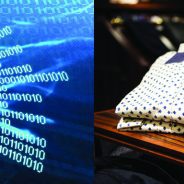 INSEAD, watch out. New York University Stern School of Business is getting into the one-year MBA game—and leveraging its New York City location in a major way. Stern announced yesterday that it will launch two new May-to-May MBA programs, one in tech and a second in fashion and luxury. In just 12 months, students in these programs will complete a foundational business core, a specialty area core, and electives. Along the way, they will work on real-life business projects for companies in tech or fashion and luxury respectively, gaining the experience and building the relationships that will land them jobs when they're done.
Continue reading…
May 10, 2017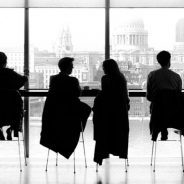 Students from the University of St. Thomas – Cameron School of Business were recently given the opportunity to join their professor, Dr. C. Joe Ueng, for a business conference and competition in New York City.
Apr 24, 2017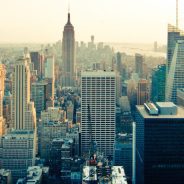 Not everyone can afford to quit their job to go back to school full time for an MBA. Thankfully, you don't have to. If you live in New York City, there are over half a dozen part-time MBA programs for you to choose from, but with such a large list it can be difficult to choose the best program for you.
That's why we've outlined the best part-time New York City MBA programs to help you out. Each of these programs offers something that helps it stand out from the rest. Continue reading…
Feb 16, 2017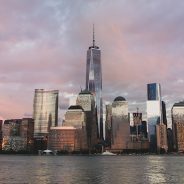 When the decision is made to pursue an MBA, there are a number of questions one must ask themselves: how will I afford this degree? How will I make time for class? And can I keep my current job? Thankfully, most business schools acknowledge that not every student has the time or money to devote to a full-time curriculum. With flex or accelerated MBA options, students today have a number of different options for earning their degree on their terms.
If you're looking to pursue an advanced business degree in the center of the world—New York City—but are concerned about the time and money it will take to complete an MBA, you might want to consider an Fast-Track or accelerated MBA program, some of which allow you to complete your degree in half the amount of time of a full-time program.
Below, we've rounded up some of the top New York City accelerated MBA programs:
At Baruch College's Zicklin School of Business, students have the option of enrolling in the One-Year MBA program, a 42-credit degree that is completed in 12 consecutive months.
The One-Year MBA at Zicklin provides students with the same rigorous academic experience as the full-time MBA program, but in half the time. The program is perfect for students with an undergraduate business degree and at least two-to-five years professional work experience in a business-related field, who can use their strong knowledge of business fundamentals to move quickly through the degree. Beginning in June, the program consists of two Summer Blocks, a fall and spring semester and Winter Intersession with the option of studying abroad.
An Accelerated MBA is available at Ramapo College's Anisfield School of Business in New Jersey, just outside of the New York metro area. Recognized as one of the top quality business schools accredited by the AACSB in New Jersey, Ramapo College accelerated MBA allows working professionals to earn their MBA in just 20 months while still maintaining a career. Anisfield's Accelerated MBA also allows students the option to take two Project Management electives which will prepare them to sit for the Project Management Profession (PMP) exam along with their degree.
The Accelerated MBA at Anisfield can be completed in 20 months, which consists of 2 evenings per week on campus, three hours online and just two classes per ten-week term. The degree focuses on a foundational and functional core of knowledge, while also requiring courses on leadership, global business, and offering the chance to take electives like Supply Chain Management, Marketing Research and many more.
At the Binghamton University School of Management, students with an undergraduate business degree can accelerate their MBA timeline with one of Binghamton's three Fast-Track MBA programs.
Any student possessing a bachelor's degree in business from an AACSB-accredited institution may apply for the Management Fast-Track MBA, which can be completed in just one year. Accepting only students from AACSB institutions means all students entering the program have a similar strong business foundation, which allows the program to move quickly and allow more flexibility when it comes to elective courses. Undergraduate Binghamton students also have the option of enrolling in Fast-Track MBAs offered through the Harpur College of Arts and Sciences and Watson School of Engineering and Applied Science. Both of these programs last only a year by combining a student's undergraduate degree with graduate coursework.
The Lubin School of Business at Pace offers students the opportunity to take a Fast-Track MBA in Marketing Management or Financial Management. At 39 credits, both programs cut the amount of time to earn a traditional MBA in half—which also significantly cuts the cost. Students who have graduated from an AACSB-accredited business school are eligible to apply with a 3.30 cumulative GPA or higher—those with a GPA higher than 3.5 may also be able to waive the GMAT requirement.
Students in these programs also have the opportunity to take advantage of student housing, fully immersing themselves in their Fast-Track program. The Marketing Management MBA emphasizes Professional Core Courses, such as Organization Behavior and Leadership or Managing Innovation, but also offers Specialization Electives, Breadth Electives and a Capstone Course. The Fast-Track Financial Management MBA offers many of the same foundational courses, but differs in required specialization courses and special electives.
Jan 13, 2017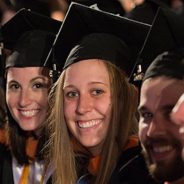 Stevens Institute of Technology's School of Business recently revealed exciting news about the class of 2016.
In a new press release, the school officially announced that every member of the recently graduated class either landed a job or was accepted into the graduate program of their choice.
Nov 23, 2016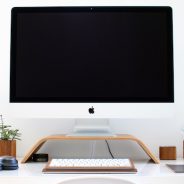 It used to be that online schooling was less useful and well respected than on-campus learning. It was thought that online students took the easy path to their education, but no longer. Now, for many graduate programs, their online MBAs are just as exceptional as their on-campus counterparts. Students take the same classes with the same professors and the same benefits.
So, considering all of that, what graduate business schools in New York City have the best online MBA programs? We've compiled a list of the top online programs in the city. Continue reading…
Nov 15, 2016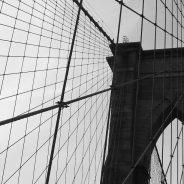 Think you have enough moxy, bravado, gumption, etc. to be the next Elon Musk, Warren Buffett or Richard Branson? There are more resources and opportunities than ever before to go rogue and start your own business, especially in New York City