Post tagged "new-york-city"
Feb 15, 2018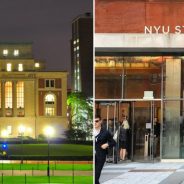 What happens when you pit two of the New York metro's top business school's against each other in a head-to-head duel of MBA might? It's a school vs. school showdown, as we compare Columbia Business School to the Stern School of Business. Let's take a deeper dive! Continue reading…
Feb 12, 2018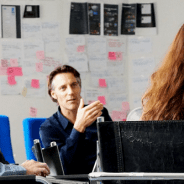 Launching a startup isn't easy, but Harvard Business School is working to change that for its alumni with the start of its new RISE program. Put together by Harvard's Rock Center for Entrepreneurship, the RISE program will help HBS graduates accelerate the growth of their NYC startups.
With the goal of seeing more of its alumni entrepreneurs make it big, the new HBS RISE program will offer a range of benefits and support. Planned programming will help new enterprises with the many challenges that accompany startup life—from developing culture to hiring employees, building leadership skills, managing boards, raising funds, optimizing sales, and more. The eventual goal is to help small ventures successful scale from just a handful of employees to hundreds.
In order to participate in the program, HBS alumni have to own a company that is revenue generating and has already raised $1 million in capital. These qualifications were set to help ensure that participating companies have the best chance for successful scaling.
---
---
According to Professor Thomas Eisenmann, faculty chair of the Rock Center, the RISE program is all about helping enterprises scale individually. "In the RISE program, HBS faculty members, alongside seasoned entrepreneurs, will convey best practices and frameworks to help entrepreneurs address startup challenges that can make or break a company," he explained in a news release. "The program has been developed to leverage extensive faculty research on what it takes to successfully scale an enterprise."
HBS alumni chosen for the program can expect to learn about scaling their businesses from both faculty and peers. RISE will be broken down into sessions, each of which will have curated content developed by other successful alumni entrepreneurs and investors. At the end of each session, a roundtable discussion will allow for candid conversation between peers where founders can discuss challenges and offer advice.
Nine HBS alumni founders have already been accepted into the first RISE cohort, including:
This article has been edited and republished with permissions from our sister site, Clear Admit.
Feb 9, 2018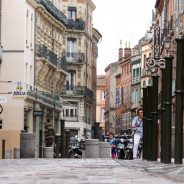 Don't delay your future! Being timely when submitting graduate school applications can increase your chances of scholarships and other not-to-miss opportunities when applying for your MBA. Stay up to date with this month's MBA admissions deadlines!
New York City
With a application due date of February 21, applicants to the the Columbia Business School EMBA program should be ready for the quickly approaching deadline.
Many other programs in the New York City metro have deadlines coming up in early March, so it's important to remember that February is a short month! The Tobin College of Business at St. John's University and NYU's Stern School of Business both have deadlines within the first couple weeks of March. To see more information on upcoming events and deadlines in New York, click here. 
Los Angeles
The Online MBA program at USC's Marshall School of Business has a deadline approaching at the end of February, while three more schools in the Los Angeles metro have important deadlines quickly approaching. Students interested in applying to the part-time MBA at USC Marshall or both summer and fall starts for an MBA at Mount Saint Mary's University in Los Angeles should be prepared to submit their applications by the first of March.
Click here for more information on important deadlines in the Los Angeles metro.
Toronto
Two  programs at the Rotman School of Management—the Morning/Evening MBA and full-time MBA—have deadlines coming up in late February. Another deadline quickly approaching for schools in the Toronto metro area is for Rotman's EMBA program, which is in early March.
More information on Toronto deadlines can be found here.
Philadelphia
February is a busy time for business schools in the Philadelphia metro, with several deadlines approaching throughout February and early March. Programs with a mid-February deadline include the Villanova School of Business Fast Track MBA and EMBA, and it is also the last opportunity for applicants for the Summer Intake Priority Scholarship at Temple University's Fox School of Business' Online MBA. The La Salle University Online MBA also has a quickly approaching deadline in early March.
For a deeper look at upcoming deadlines in the Philadelphia metro, click here.
Washington DC 
While there are no upcoming deadlines for February in the Washington DC metro, there are a number of quickly approaching deadlines in early-to-mid March. Applicants to the R.H. Smith School of Business at the University of Maryland should be aware of a deadline on the first of March for the school's full-time MBA, with other deadlines in mid-March for programs at the George Washington University School of Business and Kogod School of Business.
More deadlines for the Washington DC metro can be found here.
For updated deadline information in Chicago, Boston, Baltimore, Atlanta, Dallas, Houston, Denver, San Francisco, San Diego, Seattle, and London, click here.
Jan 18, 2018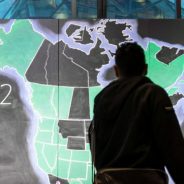 Four months after Amazon announced plans to construct a second headquarters, North American cities have been making grandstanding pleas in order to court the ecommerce behemoth. New York City's mayoral office lit up the Empire State building with Amazon's glowing orange hue in a symbolic gesture, while certain cities like Chicago went the more extreme route, proposing laws that could funnel income taxes directly back to the company. After much speculation, here is the official Amazon HQ2 shortlist:
Atlanta
Austin
Boston
Chicago
Columbus, Ohio
Dallas
Denver
Indianapolis
Los Angeles
Miami
Montgomery County, Md.
Nashville
Newark
New York
Northern Virginia
Philadelphia
Pittsburgh
Raleigh, N.C.
Toronto
Washington, D.C.
Unsurprisingly, most of the cities that made the cut were among the largest in North America, with only one Canadian city—Toronto—left standing. Over 230 cities from the U.S., Canada, and Mexico made official bids for the company's second headquarters, with Amazon prioritizing tech-centric metros of populations larger than 500,000. In fact, only four of the 20 metro areas—Miami, Nashville, Newark, and Pittsburgh—have a population of less than half a million, with Newark being the smallest of the entrants. Notably, Newark offered perhaps the largest financial incentive to the company, proposing upwards of $7 billion in tax incentives.
How the Amazon HQ2 shortlist was formed is not totally known, according to the New York Times:
"According to people briefed on the process who would speak only anonymously because the deliberations were private, the process was conducted by a team of about a dozen people within Amazon, including economists, human resources managers and executives who oversee real estate. Jeff Bezos, Amazon's chief executive who was the mastermind behind turning the search into a public process and coined the term "HQ2," was also involved, the people said."
At the time of the initial announcement, Amazon released a stream of positive economic statistics about its impact in Seattle, home to the original headquarters. The company stated (although these statistics are still not yet verified by any source outside of Amazon) that it added $38 billion USD to the value of the city from 2010-16 alone, due to its investments and rapidly expanding workforce. Detractors argue that the financial value added to the city did not positively impact the quality of life, however, with more than 51 percent of Seattle residents making less than $50,000 per year and more than quarter of city residents earn less than $25,000 per year. The influx of high-level employment also contributed to rapidly rising housing costs and poorer traffic.
Experts from CNBC believe that Raleigh might be the front-runner of the remaining entrants, which matches the initial bid criteria the most. Although some speculate that Austin most aligns up with Amazon's future. The company declined to announce when the final decision will be made.
What Amazon Means For MBA Students
Not so secretly, Amazon has become one of the world's largest MBA recruiters, hiring students from top schools all over the world. We've previously outlined the details of why it has become such an attractive destination for business school students.
---
The company creates a direct pipeline from its MBA internship program to full-time employment, which should rapidly increase with the creation of HQ2. In a previous interview with the Financial Times, Miriam Park, the Amazon Director of University Programs, highlighted the company's recruitment strategy:
"The Amazon recruitment process is designed to ensure we hire top candidates with high-growth potential whatever their background may be. As part of this we recruit current MBA students and MBA alumni for permanent and internship opportunities worldwide and see MBAs as an important part of our leadership development. We value people who can balance long-term strategic thinking with tactical execution, and who have the ability to make data-driven decisions."
---
Stay tuned for more information about the second headquarters and more potential MBA employment opportunities with MetroMBA.
Jan 16, 2018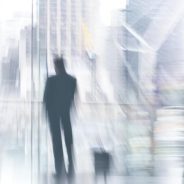 There are few better opportunities to learn about the exemplary business school opportunities than at an MBA fair. And luckily, for many prospective MBA students, that opportunity will soon be arriving in their city with the QS World MBA Tour.
Jan 8, 2018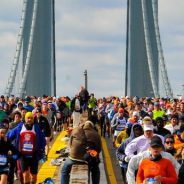 In an accelerated political and economic landscape, New York City remains the center of gravity for international business. But year after year, how do newly minted New Yorkers survive in a city where the cost of living is reportedly 70 percent higher than the national average? This is especially true now when fewer and fewer aspiring professionals can afford to sacrifice continuity of employment to advance their careers.
Dec 18, 2017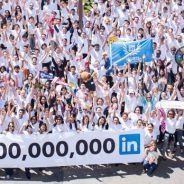 Since its 2003 launch, LinkedIn has been shaping the way people find jobs, becoming the most extensive professional social network on the planet. With over 530 million users, it is clear how the platform could pair job seekers with a multitude of career prospects. LinkedIn was just voted Company of the Year by HRDive for the comprehensive recruitment resources it offers its users. However, a network this expansive presents its own pool of opportunities. In fact, Glassdoor dubbed LinkedIn one of the 25 best places to work in 2017. For a company that prides itself on such a unique work environment, its employees even have their own hashtag (#linkedinlife). The company's rising importance as a recruiting tool in the global economy (hence, over 30 offices worldwide) and its award-winning work environment make a career at LinkedIn an excellent option for MBA grads.
#LinkedInlife
LinkedIn takes a values-centered approach to building its employee culture. According to the company's website, the values that define LinkedIn are: integrity, humor, transformation, collaboration, and results. Employees are entitled to a multitude of benefits, including 401(k) and Roth contributions, paid parental leave, 17 paid holidays, and an employee stock purchase plan (ESPP). The company also demonstrates its commitment to inclusive strategies by providing back-up childcare resources for employees whose children have special needs.
The Human Rights Campaign designated LinkedIn as one of the best places to work for LGBT equality in 2017. LinkedIn makes an effort to provide resources for its community's LGBT members, including (but far from limited to) supporting gender reassignment surgery and ensuring that domestic partners and same sex spouses are included in U.S. Benefit programs.
In addition to a unique and inclusive set of standards and values, LinkedIn provides an environment that is far more exciting than that of the standard corporate job. According to The Undercover Recruiter, each floor of LinkedIn's London office is structured according to a theme. The sports-themed floor has a Wimbledon Room with astroturf on the walls and an umpire chair.
Getting Hired
In recent years, LinkedIn has trended toward using its website and platform, as well as hosting regional events for recruiting as opposed to using traditional job fair settings. MBAs at LinkedIn can find jobs in sales, marketing, finance, product, and business development through the Student Careers program. At LinkedIn, the community is organized into teams, and each team has its area of focus. Professionals seeking careers specifically in business can choose from about fifteen possible teams. The Corporate Development and Strategy team, for example, leads the way in determining company strategy and analyzing market activity and opportunities. The Global Solutions team focuses on marketing, hiring, and sales. Those who wish to focus exclusively on marketing can look into the LinkedIn Marketing Solutions (LMS) team.
In a 2015 interview with Cosmopolitan, LinkedIn Global Talent Acquisitions Leader Tey Scott discussed how, despite its headquarters being located in Mountainview, CA, the company hires talent from everywhere—which can mean a lot for both domestic and international MBAs.
"We hire from around the world, and we have an amazing relocation assistance program that supports all levels of hires," she says. "We offer temporary housing, and help employees find daycare, schools, or other things that suit their needs—whether it's a student relocating from [the East Coast] to Silicon Valley, or someone who has to relocate an entire family and sell a house."
Scott continues, saying, "We also try to help people get to know the new area they're moving to. For recent graduates and students, we'll put them in a LinkedIn group and start conversations with them so they can figure out what neighborhoods they want to live in, and even help them find roommates."
The company has also made an active effort to convert interns into full-time employees, she adds. "The goal is to convert as many people who come through it into full-time employees. We have interns in all of our locations globally, and we even host interns from other Bay Area tech companies for an annual intern hack day at our headquarters. Undergraduate and MBA interns must be enrolled full-time in a program and return to the program following the internship."
Find out more about LinkedIn's MBA internship opportunities here.
Nov 30, 2017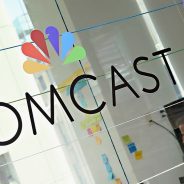 Ever year, new MBA graduates are entering the workforce, and companies throughout the world seek new ways to benefit from their educational experience and knowledge. Major companies like the Comcast Corporation seek young professionals to contribute their talent to the company in a number of different ways.
Based in Philadelphia, PA, Comcast is a telecommunications conglomerate that has been taking over the globe since its founding fifty-four years ago in Tupelo, Mississippi. From internet provider to producers of feature films through the NBCUniversal (another one of our favorite MBA recruiters) division, Comcast has an expansive number of markets it can reach.
Today, Comcast makes more than $19.7 billion in media revenue, 88 percent of which comes from its NBCUniversal division. The remaining revenue comes from its cable business and from ownership of the streaming service Hulu. As of December 2016, Comcast employed 153,000 people among its various divisions. Ever looking to expand its reach, Comcast offers a number of opportunities for ambitious MBAs to gain experience and start careers at one of the world's top media conglomerates.
Why Work at Comcast?
The appeal of working at a company like Comcast can be seen in the numbers: close to one million people have applied for a job at Comcast or one of its divisions every year since 2012. One reason may be the diversity in the kind of work one can do at the company—from creating new television shows to creating new apps and innovative products. With roughly 2,000 positions available at any given time, Comcast is always seeking passionate and entrepreneurial individuals who will help shape the company as it continues to grow and change.
Comcast also offers employees a number of opportunities to grow in their careers and at the company. Valuing teamwork, creativity and entrepreneurship, the company is always looking to empower individuals that represent these features and provide opportunities for them to use their talents in more ways.
Getting Started
Current MBAs looking to get their foot in the door at Comcast have a couple of different ways to do so. Students in the first year of their MBA program have the chance to pursue an internship at the company's headquarters in Philadelphia. The preferred candidate for this specific internship would be between their first and second year of an MBA program, and have more than five years of professional work experience. Internship focuses for MBA students can occur in a wide variety of fields, including:
HQ Functions
Video Business Unit Strategy
Internet Product Strategy
Sales & Marketing
Marketing Intelligence & Insights
Corporate Strategy
Integrated Talent Management
MBA students in their second year may also pursue a slot in Comcast's MBA Rotational Leadership Program, which offers individualized placement into career-accelerating positions after a two-year rotational period. Students will have the ability to work on critical business projects in a variety of areas within Comcast and NBCUniversal, receive exposure to senior leadership through projects and development sessions, and gain access to mentorship through the programs cohort structure and interaction with peer advisors, mentors and program managers.
The ideal candidate for the MBA Rotational Leadership program has more than five years relevant work experience and a track record of academic excellence. The perfect MBA for this role must be a self starter, communicate effectively, and be passionate about innovation.
---
---
What Types of Jobs are Available?
MBA students and graduates applying for jobs at Comcast after earning their degree will find a number of opportunities available. Here are just a couple roles currently open for MBA students and graduates:
Director of Contracts Management — Technical Operations 
The Director of Contracts management will be responsible for the drafting, evaluation, negotiation, and execution of all types of contracts. The director will monitor all contract work to ensure progress, assist in the training and development of a qualified frontline staff and manage the outsourcing of contract drafting and negotiations. The estimated salary for a Director of Contracts Management is between $98,000 and $144,000 per year, according to user statistics provided by Glassdoor.
The role of Pricing Analyst at Comcast helps to provide insights to the finance and marketing departments to make decisions for pricing in the Comcast Business division. The person in this role will use business analysis to help gather data and create reports that can help provide business leaders with continued recommendation leaders. The role requires a deep understanding of operational processes, marketing strategy, and strong interpersonal communication abilities.
Senior Business Operations Manager
Currently open for applicants in the Philadelphia and New York City metro, the Senior Business Operations Manager role with FreeWheel, Comcast's premium distribution advertising company, is part of the team "responsible for monitoring and providing insights into the health of the overall business."
The role typically requires six or more years of professional experience and an MBA degree is preferred for the specific responsibilities of the position. According to user statistics provided by Glassdoor, Senior Business Operations Manager tend to make close to or more than six figures per year in the U.S.
Director, Strategic Analytics
This role, currently open in the Philadelphia metro, unsurprisingly requires a lengthy and comprehensive understanding of business analytics, down to requisite knowledge of tools like R, SAS, and SQL, as well as 10 or more years of professional experience in the fields of computer science, finance, marketing, statistics, economics, and other related fields. Like the Senior Business Operations Manager role mentioned above, an MBA degree is not explicitly required, but Comcast notes it is "strongly preferred" for the position.
Check out more of Comcast's currently open positions for MBA students and graduates today.
Oct 2, 2017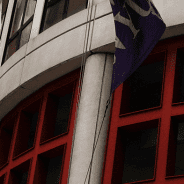 The journey to college can be a long and winding one. For some, it starts in community college. But from there, students can end up in one of the best business schools in the country. Like the Stern School of Business at New York University.
Alumni of its MBA and undergraduate programs are now easing that transition for some of the best students switching from community college to major university with some scholarships, per a new press release. The school established three new scholarship funds for two-year community college students who've been admitted into NYU Stern. These scholarships are engineered to go to students in need, helping low-income individuals get access to the education they deserve.
Howard Meyers Scholars
The Howard Meyers Family Foundation donated $3 million for the effort. Meyers graduated from Stern's undergraduate program in 1964. This fund will go directly to community college students hoping to make NYU their next stop, who will be called Howard Meyers Scholars. Applicants need to prove two-years worth of academic excellence and go on to complete their junior and senior years at NYU, with the first two scholars attending in fall 2018.
Pamela J. Craig Scholar Fund
MBA graduate Pamela Craig launched the Pamela J. Craig Scholar Fund, which will go toward students who attend CUNY schools, particularly those from LaGuardia Community College. Craig leads a mentor program there. Her mission is to increase access and inclusivity among diverse students. This fund should help push that further.
Martin Cohen Scholarship Fund
An additional $300,000 gift is will go toward creating the Martin Cohen Scholarship Fund, which will also begin in fall 2018 for two CUNY students per year. The fund will help each student's last two years of college. Once these scholars wrap up their undergraduate years, perhaps they can go on to obtain their MBAs—at NYU Stern.
Sep 25, 2017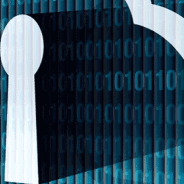 Experts are willing to tackle the controversial topic of security and privacy at Lehigh University College of Business and Economics. When it comes to big data, security and privacy connect closely with the business world—even if not all businesses are up to speed.
The school held a meeting on Sept. 15 where tech, privacy, and legal experts came to the New York City campus to discuss the subject. The annual Impact Symposium featured the likes of Bracket Computing Inc. CEO Tom Gillis and New America Foundation Senior Fellow P.W. Singer, who were the keynote speakers, and both focused on issues of data privacy and data security, per a press release.
"Cybersecurity is framed too often as something that's really complex," said Singer, in the press release. "But I think it's relatively simple: What can you do with information?"
The speakers shared with students how they view this changing landscape. Business professionals must understand the legalities surrounding our constantly evolving technology. And not just what's legal, but what is ethical. And, as Singer emphasized, what is possible. Still, issues surrounding technology, privacy, and security stretch far beyond the business world. They impact the military and disaster zones, too, for example, having real-world consequences.
Students also heard from Georgette Chapman Phillips, the Dean of the College of Business and Economics. as well as from Provost Patrick V. Farrell. Farrell was sure to note how the topics become even more relevant as companies like Equifax failed to protect the privacy and security of their customers and users. There's also HBO, which also suffered its own large-scale hacking recently.
Lehigh is committed to keeping its students up to date as the field continues to change. This symposium is just one taste. "The impact of cyberattacks keeps growing," Gillis said. "It's more than a financial impact. It's literally changing the fate of the nation. And will continue to do so."