Post tagged "new-york-city"
Aug 31, 2017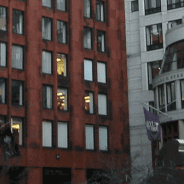 New York University's Stern School of Business will be hosting executives from the ASEAN region next year in April.
The executives will be arriving from regional management consulting firm SRW&Co. for their ASEAN Global Leadership Program (AGLP) from April 16 to 20, 2018, according to a press release. It takes its program to different leading business universities every year. Some have been in China, U.S., and in the U.K. This year, it'll be coming to New York City for the first time.
"New York City is an epicenter of global business and a thriving hub of innovation that companies from multinationals to technology firms to startups call home," NYU Stern Dean Peter Henry said in the press release. "Given our proximity, our faculty are in constant conversation with the business community and will bring the latest insights around global business leadership and innovation to this year's course for AGLP participants."
The AGLP is going to center four themes: globalization, innovation, entrepreneurship, and leadership. Organizations in the corporate or public sector have something to learn from the program—even if they aren't conducting business in the ASEAN region, which includes Brunei, Cambodia, Indonesia, Laos, Malaysia, Myanmar, the Philippines, Singapore, Thailand, and Vietnam. These themes are valuable across industries and throughout the world.
Why not host the AGLP at NYU Stern? The business school is the perfect place for the global program as it prioritizes a global approach to education, says Eitan Zemel, Vice Dean of Global and Executive Education, in the press release.
"We are honored to work with SRW&Co. and to welcome AGLP participants to our campus, where they will have access to some of our most celebrated faculty and participate in stimulating conversation on key topics for both the ASEAN region and the global economy," Zemel would go on to say.
Aug 30, 2017
Part-time MBAs offer an abundance of perks: more flexibility, online courses, and even weekend and evening classes. They open the door for professionals who want an MBA but might also have children or a full-time job or other responsibilities that take priority.
If looking at the East Coast, two cities may come to mind: New York City and Boston. Both are drastically different metros just by the size alone. New York City is home to more than eight million people. Boston is nearly 675,000. That's a big difference.
But both places have plenty to offer. It just comes down to what a person is looking for.
Here is the quick version for both cities:
New York City: The city's part-time programs cater to candidates interested in pragmatic skills like math or finance. They're also very flexible. Being that it's New York City, students tend to be more diverse, coming from different countries and backgrounds.
Boston: Schools definitely offer advantages for candidates who already hold a professional certification like a CPA or CFA. Classes are dramatically smaller than those in New York. Surprisingly, some tuition is more costly than in New York City, but living in Boston is more affordable. Programs also seem to focus on international skills.
New York City
New York City is one of the greatest cities in the world. This is true when it comes to culture, business, networking, and all of the above. People from all around the world frequent this city. The city has its quirks, of course. The public transit system is in a state of emergency. During the summer, it's not uncommon to find putrid smells sneaking into your nostrils. And there are, of course, the pests and rodents.
But all of this is worth it to the many transplants who move to New York City. After all, the city does hold the title of the world's second largest metropolitan economy, following Tokyo—a city with a significantly larger population. More than three million of the city's residents are foreign-born, which is a perk for someone who wants to break into the international sector. New York City really is a magnificent place if you're looking for vibrancy and a taste of the world beyond the U.S. may look like. It's a global city.
These schools offer part-time MBAs around New York City:
Lubin School of Business – Pace University
Rutgers Business School, Newark and New Brunswick (New Jersey)
Stern School of Business – New York University
Tobin College of Business – St. John's University
Zicklin School of Business – Baruch College
Every school offers its unique set of courses and perks. St. John's University's Tobin College of Business has classes during the evenings and weekends. Its curriculum is straightforward: Take 54 credits with a maximum of 36 going toward your concentration.
For NYU Stern, there's a bit more flexibility. Students can take up to six years completing their MBA if they need. If just the weekends are ideal, candidates are limited to two concentrations: finance and management. The campus is diverse with 34 percent of students female and 24 percent people of color.
The Lubin School of Business offers classes at all times of the day and week. The school offers concentrations in international business and international finance, a benefit to any student wanting to take their work global. It requires that three credits outside a student's concentration be in international business, so the program definitely leans toward teaching competitive skills for an international market.
The Rutgers Business School is a little far out with its campuses in New Jersey. However, that's a short ride from New York City (and the cost of living is cheaper in New Jersey, too). The school's part-time program doesn't stray too far from its full-time one. It includes an interactive course requirement and makes sure that its students walk away with a working knowledge of statistics and calculus. Math will come in handy when handling business.
The Zicklin School of Business at Baruch College allows students interested to pursue their JD/MBA in partnership with Brooklyn Law School or New York Law School. Accountancy majors can also obtain a CPA with their MBA.
Boston
Boston is like a little piece of Europe in New England. Perhaps that's why Boston sits at the heart of the region. Its cobblestone sidewalks and streets are an ever-present reminder of the region's history. While it is certainly not as bustling as New York City, it doesn't mean it's quiet. Boston is always booming with tourists on the hunt for the perfect lobster roll or college students traversing their way to class. It's also culturally diverse with most of its population non-white.
The city doesn't see the musty summers that New York does, but it does see some severe winters. If snow's your thing, that's a perk. If it's not, well, tough luck. The city does, however, rank among the highest concentrations of employment, so a graduate is sure to find a job in the area. Unlike New York, Boston has already invested in its public transit infrastructure to ensure that residents can get around easily.
Then again, that means parking and driving in the city sucks. You can't have it all.
These schools offer part-time MBAs around Boston:
Carroll School of Management – Boston College
D'Amore-McKim School of Business – Northeastern University
Sawyer Business School – Suffolk University
At Northeastern University, flexibility is a strong suit. The program starts in September and January of each year, but students can take as long as they need to complete the program. The D'Amore-McKim School of Business gives students the option to take part in an international field study, which last one to two weeks.
The Carroll School of Management at Boston College gives online and hybrid courses. The school is big on experiential learning, so it does a great job of exposing students to real-world professionals. If a student already holds a CFA or CPA, they are eligible for advanced standing. Like many other Boston schools, the Carroll School is big on expanding students' experiences beyond Boston. They take TechTreks to nearby New York City or even Seattle. But that doesn't exempt students from the mandatory 20 hours of community service.
The Sawyer Business School offers a part-time MBA that can be completed in 10 months. That's shorter than some full-time MBA programs. There's a summer option, too, for anyone who's in a rush to graduate. From the beginning, candidates must plan for their career with their first semester including a one-credit business simulation course. The program also has a three-credit global requirement. Students have gone on to China and Brazil in the past for a week-long global travel seminar.
Aug 28, 2017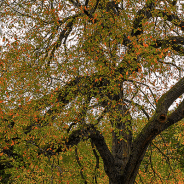 At the Fordham University Gabelli School of Business in New York City, the professors never stop learning. When summer rolls around, instead of taking a break, some go on to further their education—bringing it back to their students come fall.
Three Gabelli professors attended the Aspen Undergraduate Business Education Consortium at the Haas School of Business at UC Berkeley. Business school professors Miguel Alzola, Julita Haber, and Kelly Ulto went to the two-day consortium to learn how to integrate business and the liberal arts. Faculty from about 40 other colleges and universities joined the event.
The consortium sought to show how business education can help students "make sense of the world and their place in it while preparing them to engage responsibly with the life of their times," according to a press release.
Guest speakers included Harvard Professor Mihir Desai and Haas School Dean Richard Lyons. Lyons spoke about the role of educators for future generations. Vice President of Apple Joel Podolny presented at the consortium too. He explained how a company "can stay true to its vision," per the press release.
The three faculty members plan to bring this knowledge back to their students this coming school year. Gabelli MBA candidates and undergraduate students alike will learn the value of mixing business with the liberal arts.
Aug 9, 2017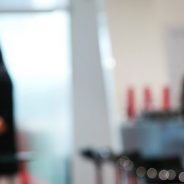 It's August, which means it's almost time for the Forté Forums. These free events are hosted by the Forté Foundation, a nonprofit consortium of leading companies and top business schools committed to advancing the role of women in business. Scheduled for 10 U.S. cities as well as Toronto and London beginning on August 14, they are designed to help women learn more about the value of the MBA.
Whether you are a college student looking to explore options for the future, have been in your job for a few years and are thinking about a change, or are looking for a way to catapult yourself to the next level in your career, the Forté Forums are for you.
Choose to attend a forum in a city near you, and you can learn more about how the MBA can help you advance in your career, expand your earning potential, or provide opportunities to study abroad. With more than 100 leading business schools in attendance, you can also learn more about different programs directly from the school representatives who know them best.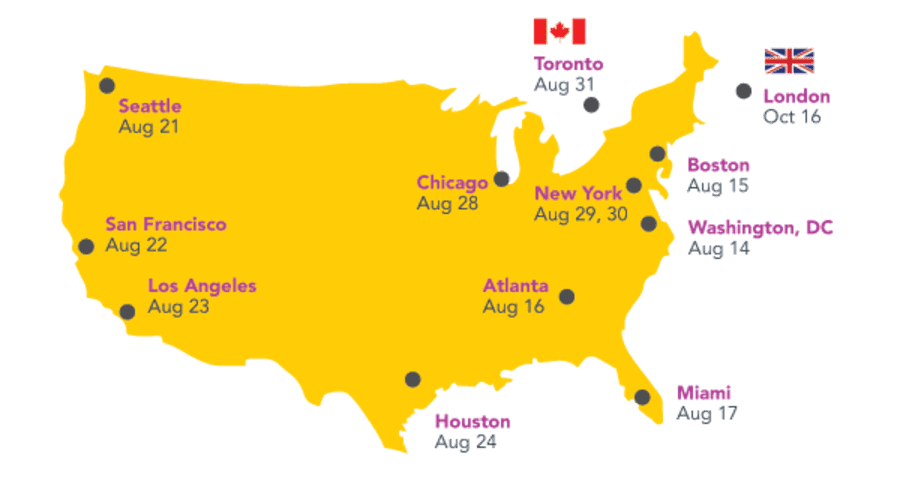 The Forté Forums also draw leading MBA businesswomen from a range of industries and career stages, eager to share their experiences and provide advice and guidance. And they give you a chance to network with other high-achieving women interested in learning more about the MBA. Former attendees of the Forté Forums report that women they've met at the events have become part of a lasting peer support network.
Last but not least, the forums can help you begin to think about how to finance your MBA, offering valuable information about Forté's scholarship opportunities, as well as many other funding sources.
Whether you know nothing at all about business school and want to see what it's all about—or you're planning to apply this fall and want to connect with others doing the same, don't miss out. Register for a nearby Forté Forum today!
2017 Forté Forums Calendar:
August 14th: Washington, DC
August 15th: Boston
August 16th: Atlanta
August 17th: Miami
August 21st: Seattle
August 22nd: San Francisco
August 23rd: Los Angeles
August 24th: Houston
August 28th: Chicago
August 29th and 30th: New York City
August 31st: Toronto
October 16th: London
Learn more about the Forté Forums, including how to register.
This article has been edited and republished with permissions from Clear Admit.
Aug 9, 2017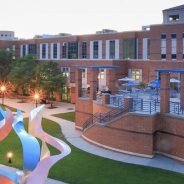 From mid-August and into the fall, the Forté MBA Forums will be held across 12 cities in the U.S., Canada and UK. Representatives from dozens of highly-reputable business schools will be in attendance for the 12-city event, including the Lehigh University College of Business and Economics.
Michael Tarantino, Director of Recruitment and Admission​s​, will be attending the August 14 event in Washington DC as well as the August 29 Forté MBA Forum in New York City. There, prospective MBA applicants will have a one-on-one chance to learn about the school and its advantageous MBA programs. Lehigh currently offers a full-time ​One Year MBA and the award-winning part-time Flex MBA, along with multiple dual MBA opportunities.
Forte has offered a more richly detailed account of the upcoming events:
"The format for these events is highly interactive. Each event will consist of two panels, the Alumnae Panel and the Admissions Panel. The Alumnae Panel will include a moderator and four to five panelists from various industries and career stages. The Admissions Panel will include a moderator and three to four senior admissions officers to discuss the MBA application process. Women will have the opportunity to network with school representatives during the entire program."
On the event, former attendee Madeline Keulen notes, "The Forté Forum event provided the exact insights we were looking for. Most of the schools I was interested in had representatives at the event who could speak to the specifics of their programs, and panels of alumni enhanced the richness of the experience through their personal stories of why they chose to pursue an MBA. I have a much better sense of where I'd fit best."
The August 14 event will be held at the Renaissance DC Downtown Hotel at 999 9th Street NW, Washington, DC 20001 and the August 29 forum will be held at New York I, Goldman, Sachs & Co., 200 West Street, New York, NY 10282.
For more information on the events and the many other upcoming Forté MBA Forums, visit the official Forté website.
Check out more of Lehigh University's upcoming events here.
Jul 20, 2017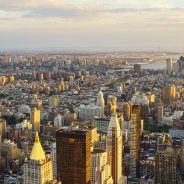 Finding a way to afford your MBA degree shouldn't be as challenging as the application process, but often it can be. With acceptance to a top MBA program can often come a top cost, which can often be a deterrent for someone pursuing their graduate degree. Through funding and scholarship opportunities, however, students may have the opportunity to reduce the cost of their degree, helping more up-and-coming business professionals have a shot at the quality education they deserve.
Jun 5, 2017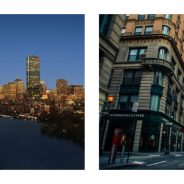 Whether it's Yankees vs. Red Sox or the Puritans against the Dutch, Boston and New York have always been two cities famous for being at odds with each other. But put their cultural and historic differences aside and you'll find one big commonality between the two Northeast cities: Both metros are also known as top locations for prospective MBAs looking to earn an advanced business degree full-time. Continue reading…
Jun 5, 2017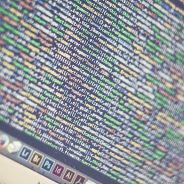 Information Technology (IT) is critical to the business world. It allows organizations to work more efficiently and helps maximize productivity. IT also covers a range of areas from computer applications to remote access networks, security engineering systems, and communication. The Bureau of Labor Statistics predicts that jobs for Information System Managers will grow much faster than average compared to all occupations. In fact, the job outlook for 2024 is 15 percent growth compared to 7 percent on average.
If you're in the New York City area and you want an MBA in Information Technology, the following schools offer programs and concentrations for this fast-paced and growing career field. Continue reading…
May 26, 2017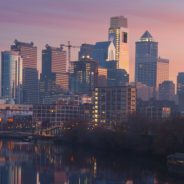 Good morning and happy Friday!
Here are a few stories you may have missed from the week that was …
May 11, 2017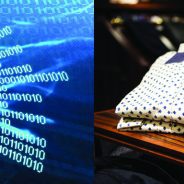 INSEAD, watch out. New York University Stern School of Business is getting into the one-year MBA game—and leveraging its New York City location in a major way. Stern announced yesterday that it will launch two new May-to-May MBA programs, one in tech and a second in fashion and luxury. In just 12 months, students in these programs will complete a foundational business core, a specialty area core, and electives. Along the way, they will work on real-life business projects for companies in tech or fashion and luxury respectively, gaining the experience and building the relationships that will land them jobs when they're done.
Continue reading…