Post tagged "penn"
Oct 3, 2019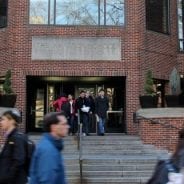 Promising undergraduate students outside of the University of Pennsylvania will now have a chance to participate in The Wharton School MBA deferred admissions program. This adds to the Wharton School's existing Moelis Advance Access Program for UPenn undergraduates and the MBA sub-matriculation program for Wharton undergraduates.
Continue reading…
Jun 7, 2019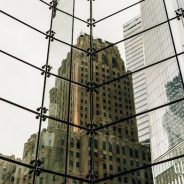 Landing a job in an investment firm is a top goal for many MBAs. They want to bring their talents and knowledge to investors, banks, and corporations who can benefit from their expertise. It's an exciting and very demanding career field, especially in the wake of the Great Recession of 2008 and 2009.
Banks, brokerages, and financial services firms are looking for candidates that have deep and broad insight into the industry and a willingness to learn more. That's how you get started as an Investment Banking Analyst. Continue reading…
May 27, 2019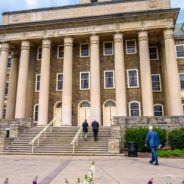 Hopeful applicants to the full-time MBA Class of 2022 at the Wharton School have some new deadlines to remember. In addition, the school revealed its next rounds of MBA/MA–Lauder and JD/MBA deadlines.
Wharton Full-Time MBA Deadlines
Round One
Application Deadline: Sep. 17, 2019
Interview Decision: Oct. 27, 2019
Decision Release: Dec. 18, 2019
Round Two
Application Deadline: Jan. 7, 2020
Interview Decision: Feb. 13, 2020
Decision Release: March 26, 2020
Round Three
Application Deadline: April 1, 2020
Interview Decision: April 16, 2020
Decision Release: May 8, 2020
Wharton MBA/MA–Lauder and JD/MBA Deadlines
Round One
Application Deadline: Sep. 17, 2019
Decision Release: Dec. 18, 2019
Round Two
Application Deadline: Jan. 7, 2020
Decision Release: March 26, 2020
---
Learn more about the Wharton School MBA programs here.
Dec 31, 2018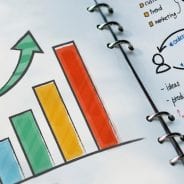 Each year there's a ton of new information that comes out about MBA programs. From new rankings to the latest GMAC news, there are a thousand little tidbits that can overwhelm applicants, students, and alumni. We've collected the most important MBA numbers of 2018.
To pare down the news into the information you need to know, we've taken a look at the big picture of the MBA for 2018 and outlined the five most important pieces of data you need to know. We're talking about everything from the decline and U.S. MBA applications to the increase in female enrollment, the higher salaries and GMAT scores, as well as the increase in interest in technology. Continue reading…
Oct 30, 2018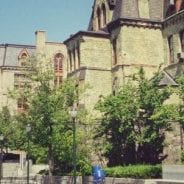 Lots of news out of the Wharton School at the University of Pennsylvania recently. Employment statistics have been published for the most recent graduating class, and a big donation will fund a cool new building dedicated to entrepreneurship in West Philadelphia as well as more international scholarships for undergraduates.
Here's what's going on at the Wharton School.
Penn Employment Report (2018)
The 2018 MBA Career Report revealed a slight increase in job offers and salaries with finance drawing in more students than ever. In 2018, 36.9 percent of full-time MBA graduates went into financial services (up from 33 percent last year). Consulting lured the second most graduates at 25 percent, down from 28 percent in 2017. As for technology—the third most sought-after industry—this year there was a small dip down to 14.9 percent from 16 percent in 2017.
Employment Summary
Overall, of the 77.9 percent of Wharton MBAs seeking employment, 98.4 percent received a job offer 90 days post-graduation, and 94.6 percent accepted. For the remaining 17.2 percent not seeking employment—140 students—84 returned to their current company (60 percent), 34 started their own company (24 percent), 17 postponed their job search (12 percent), and five students gave another reason (3 percent).
As for top employers, many prominent companies hired two or more graduates including Accenture Strategy, Facebook, Amazon, Apple, Bain & Company, Deloitte Consulting, McKinsey & Company, Microsoft, and Tesla.
Salaries Rise
Wharton MBA salaries continued their climb, with the school reporting a $5,000 increase in total median base salary, bringing that figure to $135,000 in 2018. The highest median salary—$180,000—went to graduates heading into professional services, followed by venture capital at $175,000 and hedge fund managers at $162,000.
As for regional differences in salaries, the 42.7 percent of Wharton MBA graduates who accepted positions in the Northeastern United States commanded a median salary of $140,000. Another 23.2 percent of grads headed to the West, where the median annual salary was $135,000. The Mid-Atlantic region of the U.S., with its median annual salary of $139,000, drew the third largest percentage of grads, at 7.7 percent. Interestingly, those who took jobs in the Midwest and South reported the biggest paydays, with a median salary of $150,000. This was trailed by the Southwest, with a median annual salary of $145,000.
Another 11.7 percent of the graduating class sought post-graduation employment outside the United States, where salaries on the whole were lower. In Latin America, the median annual salary is $92,000. Salaries are slightly better in Europe, where the median is $119,000, and best in Asia, at $126,000.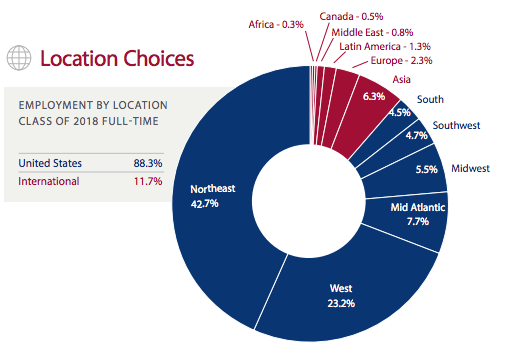 $25 Million Gift for Scholarships and New Hall
Right on the heels of publishing its employment statistics last week, the Wharton School also announced a $25 million gift. The transformative gift will go toward constructing Tangen Hall, the first-ever dedicated space for cross-campus entrepreneurship at the University of Pennsylvania. It will also establish an international scholarship fund.
"This gift not only represents a profound commitment to Penn and Wharton student financial aid; it also energizes our entire campus community through Tangen Hall, a game-changing facility for innovation, entrepreneurship, and technology," Wharton Dean Geoffrey Garrett said in a press release.
Alumnus Donation
Nicolai Tangen, the founder of London-based investment partnership AKO Capital and 1992 Wharton undergraduate alumnus, encouraged the AKO foundation to donate as part of Wharton's More Than Ever fundraising campaign.
"Katja and I are continually inspired by Penn students and pleased to have the opportunity to engage with them and set them up for success," Tangen says. "We look forward to their many achievements in the years ahead and to witnessing how this new building will bring together the next generation of entrepreneurs, leaders, and innovators to share their talents with one another and for the greater good."
Tangen Hall
Tangen Hall will be located at 40th and Sansom Street, offering students almost 70,000 square-feet of space to pursue entrepreneurial goals. The hall brings together students from across the university to participate in the new Venture Lab. Also, the building will become the new home of many entrepreneurship-focused programs including:
Penn Wharton Entrepreneurship
Goergen Entrepreneurial Management Program
Weiss Tech House
Sol C. Snider Entrepreneurial Research Center
Wharton Small Business Development Center
The Master's Level Integrated Product Design Program
Tangen Hall will have dozens of meeting and collaboration spaces for students, retail space for student ventures, a test kitchen, a maker lab with 3D printers and laser cutters, a VR cave, and a café.
"Tangen Hall marks a new chapter for the entrepreneurial community at Penn and in Philadelphia, providing a central hub for the groundbreaking innovations that happen here every day," Wharton Vice Dean of Entrepreneurship and Innovation Karl Ulrich says. "This physical space will allow faculty to more strongly support students who turn ideas into outcomes that will transform business for years to come."
Construction will begin in 2019 with completion slated for 2020.
International Scholarship Fund
Beyond Tangen Hall, the $25 million will also go toward a new Katja and Nicolai Tangen International Endowed Scholarship, which will provide funding for international undergraduate students. The goal is to help students who could otherwise not afford a Penn education.
It's the fourth scholarship made possible thanks to the AKO Foundation and the Tangens. So far, they've supported a total of 22 Penn students since 2012.
"We are profoundly grateful to Nicolai and Katja Tangen for their extraordinary commitment to extend opportunities for entrepreneurship to all Penn students," Penn President Amy Gutmann says. "We are also grateful that Nicolai and Katja are expanding their steadfast scholarship support, enabling the best students from every part of the world to attend Penn, to thrive in their studies, and to serve communities worldwide."
---
This article has been edited and republished with permissions from Clear Admit.
Oct 9, 2018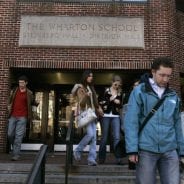 Marc J. Rowan (W'84 & WG'85) and Carolyn Rowan recently gifted $50 million to The Wharton School, the largest-ever single gift to the business school. The generous Wharton donation will be used to help attract new world-class faculty, appoint new Rowan Fellows, and support the Penn Wharton Budget Model (PWBM), a groundbreaking economic policy analysis program.
"With profound gratitude to Marc and Carolyn Rowan, I anticipate the tremendous impact of their philanthropy on the University of Pennsylvania," Penn President Amy Gutmann says in a university press release. "Their investment in Penn's future will strengthen our intellectual resources, provide our students with life-changing mentors, and mobilize our knowledge for the advancement of society."
Wharton Donation For Faculty
A good portion of the $50 million will be used to enhance faculty at the Wharton School. The goal is to help Wharton compete for the most talented business school professors in a highly competitive market. Specifically, the gift will be used to enhance Wharton's ability to address complex global challenges through research and teaching.
Specifically, the $50 million will go toward faculty recruitment and betterment in two ways:
Wharton will recruit three new Rowan Distinguished Professors. These individuals are leaders in their field and will help connect academia and business.
The gift will also help the School appoint a select number of Rowan Fellows. These individuals will serve five-year terms and will receive support for the innovative research and teaching.
In a press release, Marc Rowan spoke about the gift's impact on faculty, saying, "Carolyn and I are honored to join the vision of the Wharton community to bring the School's outstanding students face to face with the most important thinkers of our time," Rowan says. "As top Wharton researchers advance and shape their fields, they transform the lives of their students, preparing them to make a difference in the business world and beyond."
Penn Wharton Budget Model
The gift enhances the Penn Wharton Budget Model (PWBM); a nonpartisan, research-based initiative that provides accurate, accessible, and transparent economic analysis of public policy. The project uses research briefs as well as interactive budget tools to analyze legislation. PWBM works directly with policymakers to provide the most effective insight on policy changes on Capitol Hill.
More Than Ever Fundraising Campaign
The gift comes to the school as part of the More Than Ever fundraising campaign, of which Rowan is the co-chair. The campaign started with a goal of raising $850 million. However, in part thanks to the latest gift, the goal is now $1 billion.
The More Than Ever campaign launched earlier this year with the goal of helping Wharton become synonymous with innovation, analytical decision making, entrepreneurship, and global leadership. The fundraising will go toward two flagship capital projects:
A state-of-art academic building, which will stand beside Steinberg Hall-Dietrich Hall and the Mack Pavilion. This building will bring together Wharton's cutting-edge research in business analytics, innovative learning, and teaching spaces.
A new Venture Lab, which helps Penn students interested in launching new startups.
The gift from Rowan provides an excellent start for all initiatives.
"I am deeply grateful for Marc and Carolyn's extraordinary gift, which reflects their passion to bring to Wharton the most innovative researchers working on the world's most pressing and important questions," Wharton Dean Geoffrey Garrett says. "Their commitment is the cornerstone of a campaign that will empower Wharton, more than ever, to create leaders who will change the world."
Marc J. Rowan
Rowan is the Co-Founder and Senior Managing Director of Apollo Global Management, a private equity firm with $247 billion in investor commitments. The firm is a leading alternative asset manager with focus on private equity, credit-oriented capital markets, real estate, and insurance investments.
Beyond his work at Apollo, Rowan is an active member of the Wharton community. He graduated Summa Cum Laude from the school with a BS and an MBA in finance. Then, since 1994, he's been contributing to Wharton's success in a variety of ways.
Through philanthropy, Rowan has supported both undergraduate and MBA aspects of Wharton. He has contributed to financial aid, faculty, the Dean's fund, capital projects, Wharton Customer Analytics, The Wharton Fund, the football program, the Institute for Contemporary Art, and more. Rowan is also the chair of Wharton's Board of Overseers as well as being a Penn trustee.
To read more about the Wharton donation, check out the original press release at Wharton News.
Oct 4, 2018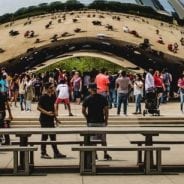 Let's explore some of the most interesting stories that have emerged from Chicago business schools this week.
---
Northwestern University's Kellogg School of Business recently published an article that surveyed a number of strategies that Associate Professor of Marketing Michal Maimaran and his colleagues pursued in collaboration with UNICEF to encourage children to drink more water and less soda.
Maimaran, Stanford's Szu-chi Huang, BU Questrom's Daniella Kupor, and the University of Amsterdam's Andrea Weihrauch attempted to link "water consumption with different goals that kids might want to achieve" by designing four "Drink Water" posters, each with a distinct message: "Be Healthy," "Learn Faster," "Make Friends," and no message.
According to the research, the only poster that spurred bottled-water sales was "Be Healthy," which Maimaran believes is likely due to the fact that "kids are persuaded by messages that rely on a natural association between the action and goal, such as between being healthy and water."
You can read more about the research here.
Recent research from the Notre Dame University Mendoza College of Business shows that "digital content platforms can increase traffic to their websites from social media and boost digital ad profits simply by aligning their posting schedules with target audiences' sleep-wake cycles, or circadian rhythms."
Vamsi Kanuri, Assistant Professor of Marketing at Mendoza explains in his new research that, "Consumers engage more with posts containing high-arousal negative information, including anger, stress, anxiety or fear, in the morning than in the afternoon or evening. They engage more with 'boosted' (paid to advertise) posts and those requiring higher cognitive processing, such as op-eds or scientific material, in the afternoon."
"Scheduling Content on Social Media: Theory, Evidence and Application" is due for publication in the Journal of Marketing soon. You can also find more on the research from Mendoza Ideas & News here.
A new study from and Penn's Lauren Eskries-Winkler and Christopher H. Browne Distinguished Professor of Psychology and famed writer Angela Duckworth found that people tend to "benefit more from giving advice than receiving it."
According to the study, which was recently discussed in the Chicago Booth News, "the very act of giving the advice makes the giver feel powerful and confident. When people lack motivation, receiving advice may actually be harmful … because it undermines feelings of competence."
The authors note, "In the process of giving advice, advisers may form specific intentions and lay out concrete plans of action—both of which increase motivation and achievement."
"We hope our findings, which illuminate the motivational power of giving, do just that: goad scientists and practitioners to consider the ways in which struggling individuals benefit from giving."
"In Giving We Receive: A Counterintuitive Approach to Motivating Behavior" is due for publication in Psychological Science.
You can read the full article from the Chicago Booth News here.
Aug 29, 2018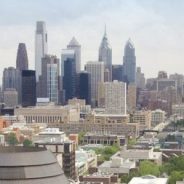 With students in the Wharton MBA Class of 2020 settling on campus, Deputy Vice Dean Maryellen Reilly took to the school's MBA Admissions Blog to welcome the new class.
The Wharton MBA Class of 2020
Although application volume is down, the average GMAT score rose to the school's previous record high of 732. This score matched the Wharton MBA Class of 2017.
"This class is an impressive collection of leaders from all walks of life, backgrounds, nationalities, industry experiences, and ambitions," Reilly writes. "These newest members of the Wharton community bring with them a wide-range of perspectives to enrich their shared experiences both in and outside of the classroom."
Application volume fell by 6.7 percent, dropping from 6,692 to 6,245. But here Wharton is in good company.
It is difficult to find a leading U.S. school reporting that applications were increasing measurably year over year. The vast majority are sharing that numbers are decreasing, or at best remaining steady.
Perhaps one of the biggest shifts between last year's class and this year's is the uptick in humanities undergrads, increasing to 45 percent from 41 percent. Students with STEM backgrounds make up another 29 percent of the class, trailing those in business, at 26 percent.
Around 33 percent of the incoming class is international, increasing from 32 percent last year. Although students this year hail from 80 different countries, compared to just 65 one year ago. U.S. students of color make up another third of this year's class, not changing from last year.
There are 862 students in the Class of 2020, one shy of the previous class. The percentage of female students slipped one point, to 43 percent.
In terms of prior work experience, former consultants outnumber all others by a considerable margin, making up 27 percent of the class, up from 26 percent last year. The next-largest group, at 13 percent, comes from private equity/venture capital, with 10 percent of tech students following closely.
For the whole view of the Class of 2020, check out the Wharton profile here. As well, get familiar with the school's MBA programs here.
---
This article has been edited and republished with permissions from our sister site, Clear Admit.
Mar 30, 2018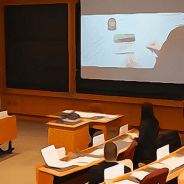 This coming weekend, Harvard Business School (HBS) will host an annual Entrepreneurship Conference sponsored by its own homegrown Entrepreneurship Club. The conference brings together hundreds of participants including "founders, joiners, and venture capitalists," all of whom hope to connect through a smorgasbord of lectures, panels, chats, and networking sessions.
This year's conference, scheduled for Saturday, March 31, is expected to draw more than 500 participants, including many top professors and professionals holding court on a variety of topics. Three keynote lectures will be given by CEOs and founders from Catalant Technologies, Strava, and edX. Strava's Michael Horvath, who is also a professor of entrepreneurship at Dartmouth's Tuck School of Business, will share his experiences having held several high-level roles at multiple startups.
In addition to the keynote lectures, the conference is also stacked with nine different panels. Some will include general discussions on topics such as starting a business during your MBA program and financing your startup. Others are more specific, covering some of the hottest fields in entrepreneurship right now. Examples of these include "Blockchain: The Next Transformative Technology?" and "AI/ML: Artificial Intelligence in Diverse Contexts." Finally, attendees will also get to take part in a venture capitalist meet-and-greet and a networking lunch and cocktail hour.
HBS is extremely supportive of entrepreneurship, according to Jim Aisner, the school's director of media and public relations. He spoke at length about the myriad ways in which HBS is a fantastic place for both seasoned and budding entrepreneurs, underscoring the range of support Harvard's large entrepreneurial community offers to those looking to start their own businesses.
"Entrepreneurship is a major component of life at HBS, with some 35 faculty members doing research, course development, mentoring/advising, and teaching in this area," Aisner told Clear Admit.
Harvard's program requires all first-year MBA students to take an entrepreneurship course, and there are also a large number of entrepreneurial-focused electives on offer in the second-year Elective Curriculum. In addition, the school boasts multiple conferences and events that reach programs outside the business school. "There is a whole ecosystem [at Harvard] promoting and nurturing entrepreneurship," Aisner notes.
Significant Programming Supports HBS Student Entrepreneurs
HBS is also home to the Arthur Rock Center Accelerator, which helps selected teams develop their ventures over the course of the year. In addition, the Rock Accelerator offers summer fellowships to support students from the entire student body who seek to develop entrepreneurial ventures during the summer and hosts a semiannual conference that brings 100 alumni back to campus each year.
Rock Venture Partners is a program that lets small groups of students learn more about investing in startups by supporting Rock Accelerator teams as they go through pitching and starting their ventures. Then there is the Harvard Innovation Lab, or i-lab, a resource available to current students at any Harvard school interested in exploring innovation and entrepreneurship at any stage. "The Innovation Lab creates a hotbed of cross fertilization for teams from across the university," says Aisner.
Given this supportive environment, it won't come as a shock that many HBS students decide to start their own businesses rather than pursue a more traditional career path in their post-MBA life. Out of more than 900 students, eight percent of graduates from the Class of 2017 chose to start their own businesses upon graduation, up from six percent in the Class of 2016. Although this growth is indicative of a national trend toward more and more recent MBA grads founding startups, HBS outperforms many top schools in this regard. By comparison, at Chicago Booth just 3.2 percent of 2017 MBA grads went immediately into running their own startups. Meanwhile, at the University of Pennsylvania's Wharton School, just 2.3 percent of the most recent graduating class founded businesses.
As another indicator of its commitment to fostering entrepreneurship, HBS will host its annual New Venture Competition on April 18th, which bestows more than $300,000 in prize money to outstanding new ventures. Contestants may apply in either the business track, with ventures that drive substantial market value, or the social enterprise track, with ventures that drive social change. This recent Clear Admit article noted that the social enterprise track received 69 entries this year, more than ever before.
Nationwide, more and more students have begun to pursue startups at all stages of their MBA careers. From this weekend's student-led Entrepreneurship Conference to the wide range of related centers, faculty, and other support, HBS's investment in nurturing its entrepreneurial students is clear.
This article has been edited and republished with permissions from our sister site, Clear Admit.
Jan 16, 2018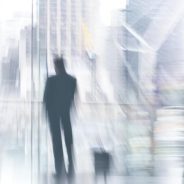 There are few better opportunities to learn about the exemplary business school opportunities than at an MBA fair. And luckily, for many prospective MBA students, that opportunity will soon be arriving in their city with the QS World MBA Tour.