Post tagged "singapore"
Mar 20, 2018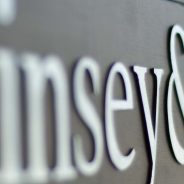 Clear Admit recently explored which business schools help prepare MBAs the most for a career in consulting, which you can read below.
---
With starting salaries in the $140,000 to $150,000 range and a customary $25,000 signing bonus on top of that, it's no wonder so many business school students target the prestige consulting firms known as the "MBB"—McKinsey & Company, Boston Consulting Group (BCG), and Bain & Company—as their post-MBA landing pads. That $170,000+ annual compensation package can quickly cut any MBA loan debt you may have taken on down to size.
Indeed, management consulting has been one of the most coveted career paths for fresh MBA grads for ages. And though the technology industry has in recent years been stealing some grads from the consulting industry's traditional slice of the pie, the most recent MBA employment reports reveal that consulting is already making a comeback against tech at certain schools.
The opportunity to work with a range of clients comprised of many of the world's most celebrated businesses across industries—tech included—is part of the appeal of consulting. In many ways, a top consulting gig allows MBA grads to continue their management education while getting paid for it—and further honing their skills and expertise by helping solve a wide variety of business challenges. And, not for nothing, breaking into the MBB is a highly competitive pursuit—one that almost assures that your colleagues will be smart, driven people you'll get a lot out of working with.
Finally, where the top consulting firms are choosing to find their talent reflects on the quality of the education those schools' students are getting. In many ways, the hiring practices of the MBB can serve as a gold star standard of sorts for MBA programs.
Elite Firms Hire Grads from Elite Business Schools

The crème de la crème of leading business school talent has headed toward the top consulting firms for decades—and performed well there—creating a virtuous circle of sorts in which the firms' appetite for such talent only grows. And while this piece focuses on MBB, we should note that a host of other consulting firms—Deloitte, A.T. Kearney, Accenture, Strategy&, and Oliver Wyman among others—are also highly prized post-MBA destinations.
If you are looking to see which business schools send the greatest percentage of their graduates into consulting overall, don't miss our September 2017 analysis of leading consulting industry feeder schools. Which schools top the list? And what stands out about how these schools successfully train students for careers in consulting?
Looking at Class of 2016 graduates, the University of Virginia's Darden School led the pack, with 38 percent of its graduates heading into consulting. Columbia Business School was next, sending 35 percent, followed closely by Northwestern University's Kellogg School of Management, which sent 33 percent.
The 2017 employment reports, which have been released since our analysis last fall, show some shifts year over year. Darden tied with Emory's Goizueta School of Business in terms of the percentage of Class of 2017 grads who headed into consulting, with each school sending 34 percent. Close on their heels were Columbia, Duke's Fuqua School of Business, Northwestern's Kellogg School of Management, and Dartmouth's Tuck School. All four sent 33 percent of their most recent graduating class off to consulting firms.
2 Non-U.S. Schools Lead All Others in Consulting-Bound '17 MBA Grads
But year after year, one thing remains the same. INSEAD, with campuses in France, Singapore, and Abu Dhabi, beats all leading U.S. business schools when it comes to consulting. INSEAD's 2016 MBA employment report, detailing employment outcomes for December 2015 and July 2016 INSEAD grads, shows that 46 percent went into consulting. And the most recent figures reveal that almost a full half—49 percent—of the 1,029 students who completed the INSEAD MBA program in December 2016 and July 2017 chose to either enter or return to the consulting field.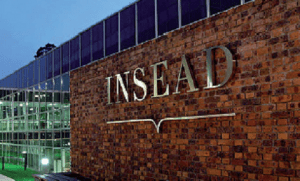 We should note here that INSEAD is distinct from many other schools in that it includes sponsored students who are returning to their pre-MBA employers among its hiring stats. This is in contrast to many U.S. schools, where the reported number and percentage of students hired by sector and employer corresponds to those students actively seeking employment, excluding sponsored students. Of the 49 percent of INSEAD 2017 grads headed into consulting, 33 percent were new hires and the remaining 16 percent were returnees.
London Business School (LBS) was the runner-up for the Class of 2017, sending 41 percent of grads into consulting. This was a 6 percentage-point gain over the school's previous class of MBA graduates. Like INSEAD, LBS's reported sector designation and top employer information includes sponsored students, only its employment report does not disclose what percentage of the class those returning students represent.
Aug 31, 2017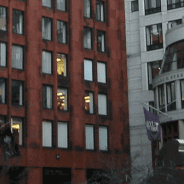 New York University's Stern School of Business will be hosting executives from the ASEAN region next year in April.
The executives will be arriving from regional management consulting firm SRW&Co. for their ASEAN Global Leadership Program (AGLP) from April 16 to 20, 2018, according to a press release. It takes its program to different leading business universities every year. Some have been in China, U.S., and in the U.K. This year, it'll be coming to New York City for the first time.
"New York City is an epicenter of global business and a thriving hub of innovation that companies from multinationals to technology firms to startups call home," NYU Stern Dean Peter Henry said in the press release. "Given our proximity, our faculty are in constant conversation with the business community and will bring the latest insights around global business leadership and innovation to this year's course for AGLP participants."
The AGLP is going to center four themes: globalization, innovation, entrepreneurship, and leadership. Organizations in the corporate or public sector have something to learn from the program—even if they aren't conducting business in the ASEAN region, which includes Brunei, Cambodia, Indonesia, Laos, Malaysia, Myanmar, the Philippines, Singapore, Thailand, and Vietnam. These themes are valuable across industries and throughout the world.
Why not host the AGLP at NYU Stern? The business school is the perfect place for the global program as it prioritizes a global approach to education, says Eitan Zemel, Vice Dean of Global and Executive Education, in the press release.
"We are honored to work with SRW&Co. and to welcome AGLP participants to our campus, where they will have access to some of our most celebrated faculty and participate in stimulating conversation on key topics for both the ASEAN region and the global economy," Zemel would go on to say.
Feb 2, 2017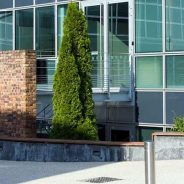 For the second year in a row, France and Singapore business school INSEAD topped the annual Financial Times' list of the world's best full-time MBA programs. INSEAD was followed by the Stanford Graduate School of Business and The Wharton School at the University of Pennsylvania.
The methodology behind the construction of the Financial Times world full-time MBA list is simple:
The ranking is based on surveys of the business schools and their graduates of 2013. MBAs are assessed according to the career progression of alumni, the school's idea generation and the diversity of students and faculty.
Meaning, that the list isn't simply ordered by the annual average salary of those graduates surveyed, nor just isolating their individual approval of their time with the schools. For instance, despite being second on the list overall, Stanford GSB grads earned the highest average annual salary ($195,000). The reason INSEAD came ahead, despite a near $30,000 annual difference, was much higher rankings in the categories of value (11th overall) and international mobility.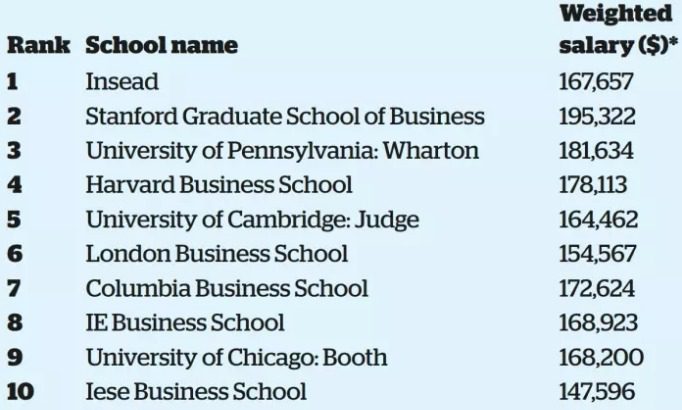 For the first time in nine years Harvard Business School fell out of the top three while the London Business School fell to sixth, its lowest spot in 14 years. This also marks for the first time in the history of the ranking that LBS was not the first UK school on the list, supplanted by the University of Cambridge: Judge. As well, not listed in the top ten for the first time in 10 years—perhaps surprisingly—is the MIT Sloan School of Management.
Judge in particular may be the most outstanding winner of the ranking keeping in mind that just five years ago the school ranked 26th overall. Judge's accolades stem from the tremendous value (1st overall). Tuition at the school is the cheapest among all selected in the top 15 and the opportunity cost was considered the 2nd best in the world.
Fifty-one U.S. schools managed a spot on the ranking (up from 47 in '16), including the Rutgers Business School, which was the highest new entrant at 70. The Mendoza College of Business at the University of Notre Dame saw the biggest increase from the previous year, moving up 16 spots to 60th overall (the school jumped 13 spots the previous year as well).
However, Canadian schools fell back slightly with only three making the top 100. The Rotman School of Management at the University of Toronto was the highest-ranking of the three at 65th.
Read the entire list and analysis here.
Jul 9, 2016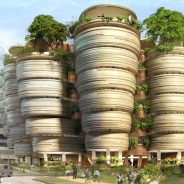 Considering an MBA program?
Why not forgo the brutal New England winters and head to tropical Singapore or arid Madrid instead? Or are you one of those loonies who prefers frigid temperatures? Well, then perhaps Toronto might be the best fit for you!
Here's an overview of the best international (English-speaking) MBA programs Earth has to offer:
Feb 23, 2015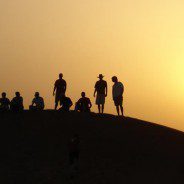 Over winter break, 112 full-time and part-time MBAs from the Robert H. Smith School of Business traveled abroad on faculty-led global business courses that had them learning about business practice in various, colorful foreign settings such as the United Arab Emirates, Singapore, Japan and Chile. Continue reading…
Nov 24, 2014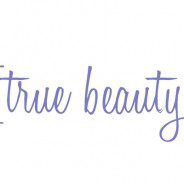 "Instantaneously Hotter: The Dynamic Revision of Beauty Assessment Standards," a research paper co-authored by Carey Business School Assistant Professor Haiyang Yang, was awarded the Franco Nicosia Best Competitive Paper Award by the Association for Consumer Research. Continue reading…