Best Places to Study an MBA Abroad

Considering an MBA program?
Why not forgo the brutal New England winters and head to tropical Singapore or arid Madrid instead? Or are you one of those loonies who prefers frigid temperatures? Well, then perhaps Toronto might be the best fit for you!
Here's an overview of the best international (English-speaking) MBA programs Earth has to offer:
Best Programs to Study an MBA Abroad
United Kingdom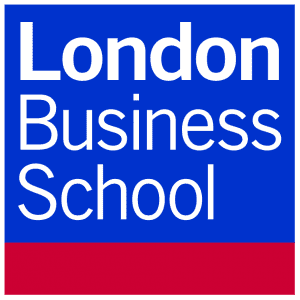 Founded in 1964, London Business School (LBS) consistently ranks as one of the leading business schools in the world by financial journals. LBS has a deep relationship with the city of London, where its "people are a reflection of the city in which we are based." Notable alumni include Nobel Prize winner Jean Tirole; Icelandic Minister of Education, Science, and Culture Illugi Gunnarsson; former Mongolian Prime Minister Sukhbaataryn Batbold; and Lonely Planet founder Tony Wheeler.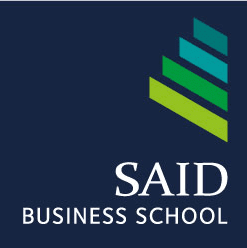 Founded in 1996, Saïd Business School at Oxford ranks #7 on Forbes' list of best international business schools. Named after Saudi-Syrian construction billionaire/philanthropist Wafic Saïd — who's contributed £70 billion to the school to date — the school "emphasizes experiential learning" to solve "world-scale problems." Notable alumni include Indian comedian Papa CJ; CEO of consumer electronics company Haier Pakistan Javed Afridi; and the infamous Winklevoss twins (of Facebook/Social Network fame).

Founded in 1990, Judge Business School at Cambridge ranks #3 on Forbes' list of best international business schools. A leading provider of management education, Judge "is in the business of transformation – of individuals, of organisations and society." Notable alumni include Samsung's Head of Digital Marketing Damon Sununtnasuk; IBM Senior Consultant Richard Stockley; Starbucks Consumer Insights Manager Hadley Edwards; and Standard Chartered Bank Director Shailesh Agrawal.
Canada: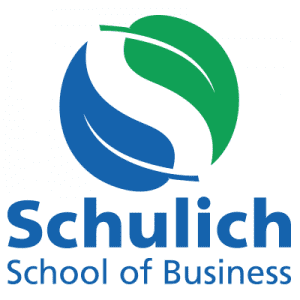 Founded in 1966, the Schulich Business School at York University, located in downtown Toronto, is considered the #1 MBA program in Canada, according to Forbes, The Economist, and CNN Expansion. With an alumni network of over 2,700 and 300+ corporate and internship partners, Schulich MBA grads have the business world at their fingertips. Notable alumni include TD Bank CEO Bharat Masrani; Scotiabank CEO Richard E. Waugh; Mississauga, Ontario mayor Bonnie Crombie; and McEwen Mining CEO Rob McEwen.

Founded in 1950, the Rotman School of Management at University of Toronto, offers "an innovative curriculum, tailored career services and the Self-Development Lab to give MBAs the skills and experiences they need to accelerate their careers." Notable alumni include Bank of Montreal president Bill Downe; Canadian diplomat Michael Wilson; and former Research in Motion co-CEO Jim Balsillie.

Established in 1966, the Sauder Business School at UBC structures its program around 5 core principles: 1) Creativity, 2) Decision Making, 3) Global Issues and Macro-Economics, 4) Ethics, Sustainability, and Value Creation, and 5) Leadership Development. These principles help students "gain a deep understanding of the different ways to approach decision-making."
MBAs choose from one of three specialized career tracks: Finance, Product and Service Management, and Innovation/Entrepreneurship. Notable alumni include Vancouver Canucks co-owner Roberto Aquilini; Lehman Brothers Canada founder and former president Norman Angus; Colliers Canada CEO David Bowden; and HSBC Canada president Martin Glynn ('72).
Australia: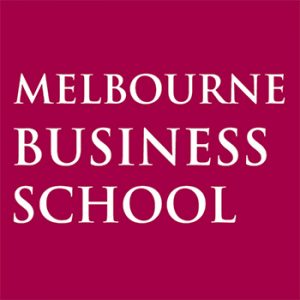 Founded in 1954, the Melbourne Business School is Australia's first internationally recognized MBA program. MBS' unique structure is derived from the private sector's 55% stake in the school. Notable alumni include Majordomo founder Brent Chapman; Australia Post CEO Ahmed Fahour; former Qantas chairperson Margaret Jackson; and former Australian Football League CEO Ross Oakley.

Founded in 2006, the University of New South Wales Business School is a "powerhouse of business education and research." UNSW's influence throughout the Asia Pacific region ensures its "graduates are culturally versatile and understand their role in the world's business and social challenges." Notable alumni include Macquarie Group CEO Nicholas Moore; former Levi Strauss CEO John Anderson; Magellan Financial Group CEO Hamish Douglass; and Yellow Brick Road Chairman Mark Bouris.

Established in 1997, the post-grad programs at Sydney Business School at University of Wollongong are "informed by research, structured on applied outcomes, recognized by industry, delivered by highly qualified academics and supported through additional specialized student learning and development resources."
UOW is currently ranked #1 for Business and Management in Australia by The Quality Indicators for Learning and Teaching (QILT). Notable alumni include Chief Executive of Infrastructure Partnerships Australia Brendan Lyon; CEDA CEO Dr. Stephen Martin; and University of Wollongong Deputy Chancellor Dr. Stephen Andersen.
Singapore:

Ranked #1 on Forbes' Top International MBAs and #1 by the Financial Times in their MBA and Executive MBA categories, INSEAD fashions itself "the business school for the world" with campuses in France, Singapore, and Abu Dhabi. Notable alumni include Lloyds Banking Group CEO Antonio Horta Osorio; Vistaprint CEO Robert S. Keane; Former Louis Vuitton Chairman & CEO Yves Carcellel; and COO of King.com ("Candy Crush") Stephane Kurgan.

Founded in 1981, the National University of Singapore Business School is designed to "develop and equip leaders of today and tomorrow." Ranked #12 by the Financial Times in the executive program category, NUS Business School "combines the strengths of Western schools of thought with uniquely Asian perspectives." Notable alumni include former Returning Officer and viral sensation Yam Ah Mee; SingTel CEO Chua Sock Koong; Asian educational magnate Adam Khoo; and Trans-Island Bus Services founder Ng Ser Miang.
Spain: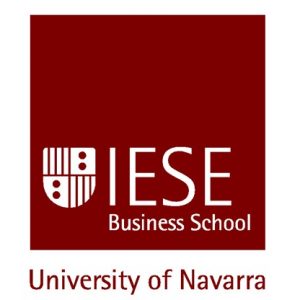 Founded in 1958, IESE Business School at Barcelona offers business leaders a holistic view of the firm and an emphasis on the ethical and human aspects of business activities. IESE's Executive Education program was ranked #1 in the world by the Financial Times in 2015 and 2016. In short, IESE is a "deep-dive into global business" over a full 19 months. Notable alumni include Abertis Chairman Salvador Alemany; Repsol CEO and Chairman Antonio Brufau Niubo; CaixaBank President Isidro Faine; and Portuguese Minister of Economy Antonio Pires de Lima.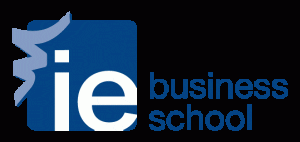 Founded in 1973, IE University Madrid is focused on international business with a "practice-based approach to learning that starts in the classroom and continues in different parts of the world to fully prepare IE University students to become international professionals." With a campus located in downtown Madrid, IE students "benefit from a global learning environment, top tier networking opportunities, and facilities equipped with the latest generation technologies." Notable alumni include Coca Cola Chief Marketing Officer Marcos de Quinto; Former ONO CEO Richard Alden; Ramon Martin, Head of Global Merchant Sales and Solutions at Visa; and busuu founders Bernhard Niesner and Adrian Hilti.
About the Author