Post tagged "stern-school-of-business"
Jun 27, 2018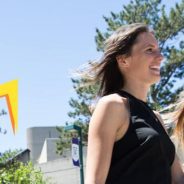 It has been an exciting week for Toronto's top business schools. Below, we've laid out some of the week's highlights.
---
Western University student Alina Huang started the business Illuminate, which provides resources for high schoolers aspiring to be entrepreneurs. Illuminate has partnered with Western University's Ivey Business School, as well as Deloitte and Concentra Bank. Though she uses "white, male aliases" to avoid bias in her online business, she has found Western's environment nurturing and inclusive.
In fact, Western offers Propel, an "accelerator and co-working space" that "offers entrepreneurs an inclusive space with mentorship, resources and potential for product testing on the student market."
You can read more about Huang and Western's approach to inclusivity here.
The Insurance and Investment Journal recently featured an article which referenced a forum held at the University of Toronto Rotman School of Management last March. The forum featured Richard Sylla, Stern School of Business professor, who posited that there will be another financial crisis, as has been the pattern for nearly 300 years.
Sylla suggested that financial crises can create their own opportunities, including profit for those who correctly predict the upcoming changes while other investors remain unaware. Crises can also lead to technological advances meant to prevent whatever has caused the crisis from recurring.
Read more about Sylla's insight at the Rotman forum here.
This week, Dr. Narendra Singh, who graduated from York University's Schulich School of Business with an EMBA in 2017, was awarded an Honorary Doctor of Laws. The Schulich grad practiced pediatric and neonatal healthcare around the world. In 2009, he founded Guyana Help The Kids (GHTK), which has markedly increased Guyana's prenatal care resources.
"I'm receiving this Honorary Doctor of Laws, but I'm somewhat conflicted since my success is the combined effort of many people, some in the audience today, and so I would like to share this degree with them," Singh says.
You can read more about Singh here.
May 8, 2018
The idea of an internship may evoke images of coffee runs and paperwork for many business students, but in reality summer internships can be a crucial—and incredibly lucrative—part of every student's business education and early career.
Around the country and world, top companies open their doors each summer for students interns to gain on-the-job experience, make professional connections, and get a glimpse at what their post-MBA future has in store. Many business schools now even require an internship between a student's first and second years in their MBA program.
But what really is a summer internship, and why is it seen as so important for MBA students? We take a look at why the summer internship plays such a crucial role for business students, and the ways you can make the most of your experience.
What is a Summer Internship?
Although the idea of internships began as an opportunity for medical students to gain hands-on experience in the field, they can be found today in nearly every industry, organization, and type of institution. From massive corporations to the smallest nonprofit, summer internships have become a key part of both running a business and starting a career. And with the win/win nature of most summer internships, it's understandable why: the student gets to spend their summer break making connections, gaining experience, and often making money, while the company gets temporary help from someone who just might eventually become a dedicated employee. Because of the invaluable on-the-job skills attained during an internship, many business schools now even require them between a student's first and second year.
But the reason to get a internship goes beyond the experience that can be gained over the course of a summer or semester: a LinkedIn survey looked at the 3.5 million users with internships in their job history and discovered 600,000 users who returned to those same companies in full-time positions. Furthermore, he industries in the survey that boasted the highest likelihood of an internship becoming a full-time job are well aligned with an MBA's experience—31 percent of internships in accounting and 25 percent of internships in management consulting became full-time jobs.
Even for those who don't return to the same company they interned for to work full-time will find that having an internship on their resume speaks volumes for potential employers. With 86 percent of employers looking to hire recent MBA graduates (according to a GMAC survey)—a figure that continues to grow—it's more important than ever to be able to easily demonstrate your value and experience to prospective employers.
How Do I Find a Summer Internship?
While it's not impossible for students to venture out on their own and apply directly for internships they want, one of the best parts of being in an MBA program is having the support and resources of the business school behind you. Especially since so many programs now require internships as part of the MBA process, the university has become a crucial part of helping students to find the perfect internship for their interests and career goals.
A quick look at employment reports from a major university like NYU's Stern School of Business can reveal just how important a school's career development office can be when it comes to finding that perfect internship. At NYU Stern, 76.4 percent of internship offers accepted by the Class of 2017 were facilitated by the school, compared with just 23.6 percent initiated by the students. And while roughly half of the offers initiated by students came from existing personal contacts, the school facilitated offers came from a variety of different sources. Whether it was on-campus scheduled interviews at the school, job postings, Stern supported activities like clubs and conferences, business school alumni or career fairs, the school was able to lead students to internships in consulting, entrepreneurship, healthcare, media and entertainment, and more.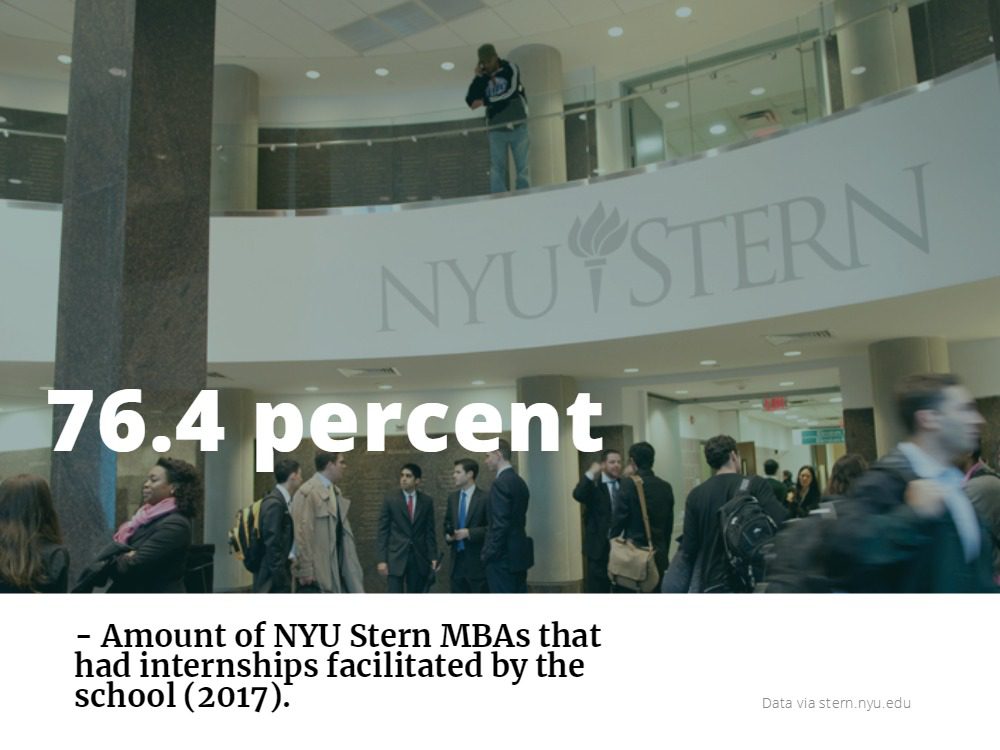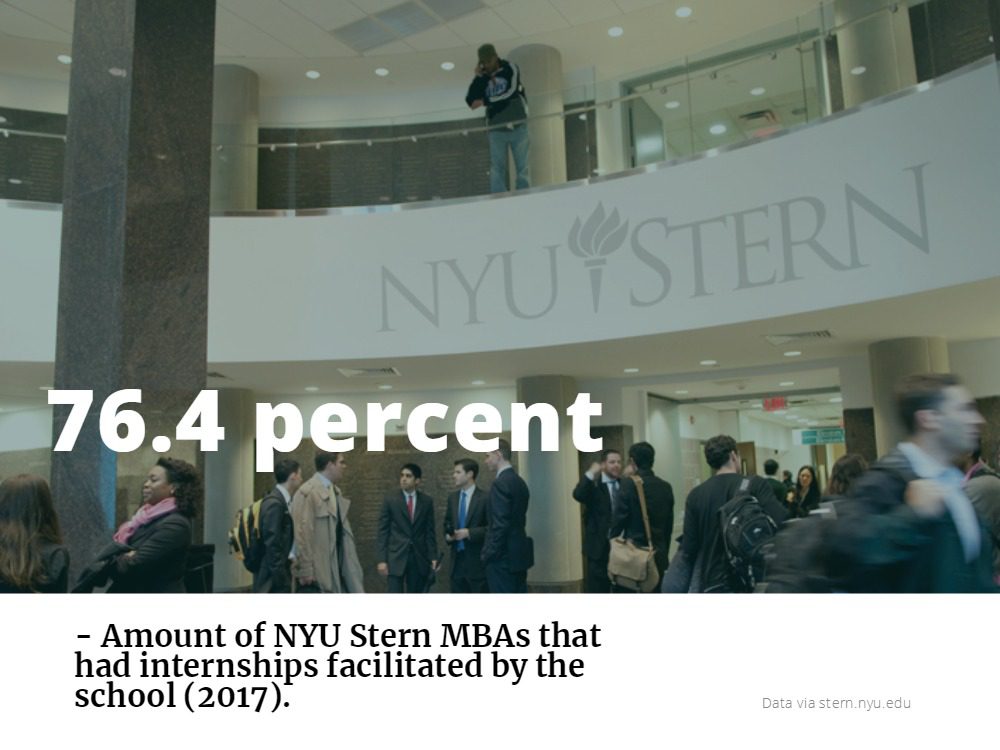 Why Other Benefits are There to a Summer Internship?
Even if the thought of building a professional network and opening the potential for full-time employment through an internship sound appealing, it's likely you still have money on the mind. It's understandable, too, since so much of the discussion surrounding internships today bring one word to mind: unpaid.
It's certainly true that unpaid internships make up a large portion of the summer internships that are available, and for many students it's not fiscally possible to lose a summer of working to gain professional experience. Thankfully, business schools understand this and strive to find students internships that will not just fit their career goals but their financial goals as well.
Due to the level of the work and time commitment, most internships for MBAs are paid, and often pay quite well. So no need to sacrifice career growth for summer funds—in fact, the two things go together perfectly! While it varies slightly by industry, summer interns in the Class of 2018 at Northwestern University's Kellogg School of Management made a monthly average salary of anywhere from $3,500 (nonprofit industry) to $10,734 (consulting).
Summer internships can be a crucial part of the MBA experience, and it's clear to see why: with the potential of an internship to turn into a full-time job and the financial benefits of the experience, MBAs should be banging down the door for the opportunity. But thankfully they don't have to. Business schools and their career development offices have made it a priority to get students the internship of their dreams at the salary perfect for their wallets.
May 7, 2018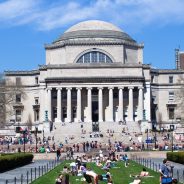 New York City is not only home to a number of the finest business schools in the world—it's also where you can find some of the best healthcare programs this country has to offer. Continue reading…
Apr 25, 2018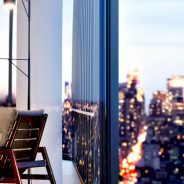 In 2017, the United States Commercial Real Estate Services group (CBRE), listed New York City's real estate investments markets among the three largest in the world, sandwiched between Tokyo and Los Angeles. This makes New York City the perfect place to learn about the multi-faceted, constantly-evolving field of real estate. For aspiring MBA's interested in pursuing real estate, we've laid out some of the best New York real estate MBA programs the metro has to offer.
The Best New York Real Estate MBA Programs
Columbia Business School
The oft-celebrated Columbia Business School MBA Real Estate Program emphasizes finance and investment management, headquartered at the Paul Milstein Center for Real Estate. There, according to the school, students will gain an education focused on "capital markets, entrepreneurship, and global business." Since many of Columbia's alumni remain in New York metro, the school has access to a large network of professionals to engage in speaking events, panels, and mentorship with current students. Students in this program must take Real Estate Finance, which the school considers the Real Estate program entry course. Students then take nine credits of real estate electives.
The Real Estate Private Equity class lets students gain real-world experience. Groups of students work with industry sponsors to develop a business plan and present their final projects to a panel of professionals. Given the hands-on private equity and investment experience provided by this course, it makes sense that in 2017, 46 percent of students who graduated from the MBA Real Estate program went on to careers in Investment Management/Private Equity.
Nearly 4 percent of the most recent MBA class from CBS entered the New York real estate industry, earning a median income of $120,000 per year and, of course, heavy amounts of extra compensation. These graduates earned positions at notable real estate firms, such as: Drake Real Estate Partners, GLL Real Estate Partners, Greystar Real Estate Partners, LLC, Summit Real Estate Group, LLC, TKF Real Estate Investment LLC, and Trilogy Real Estate Management.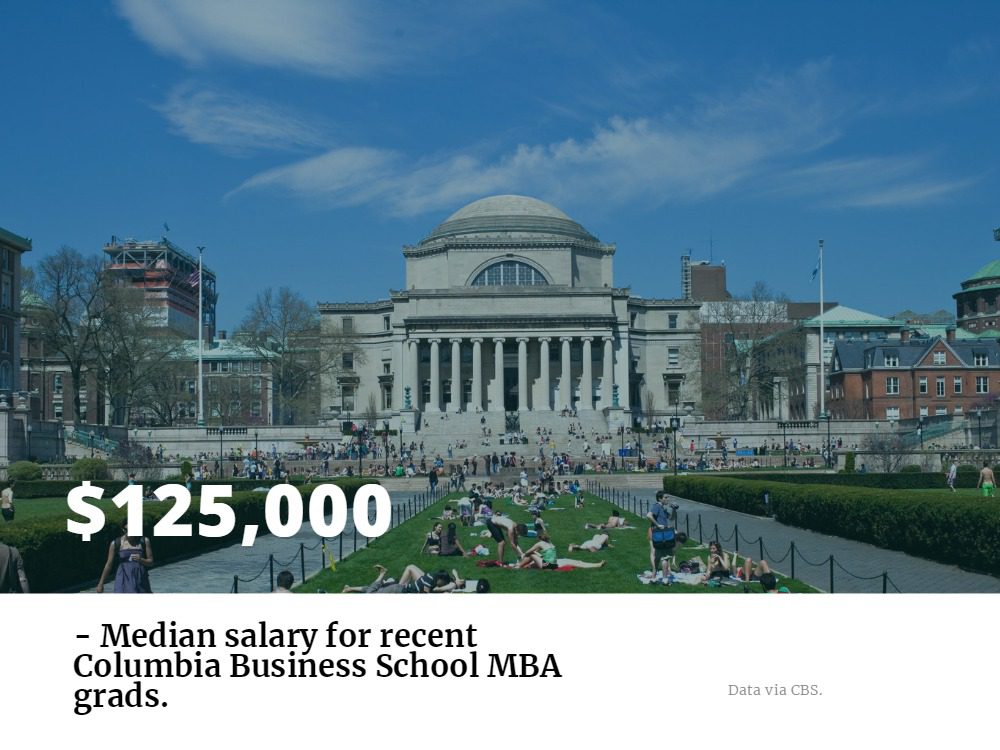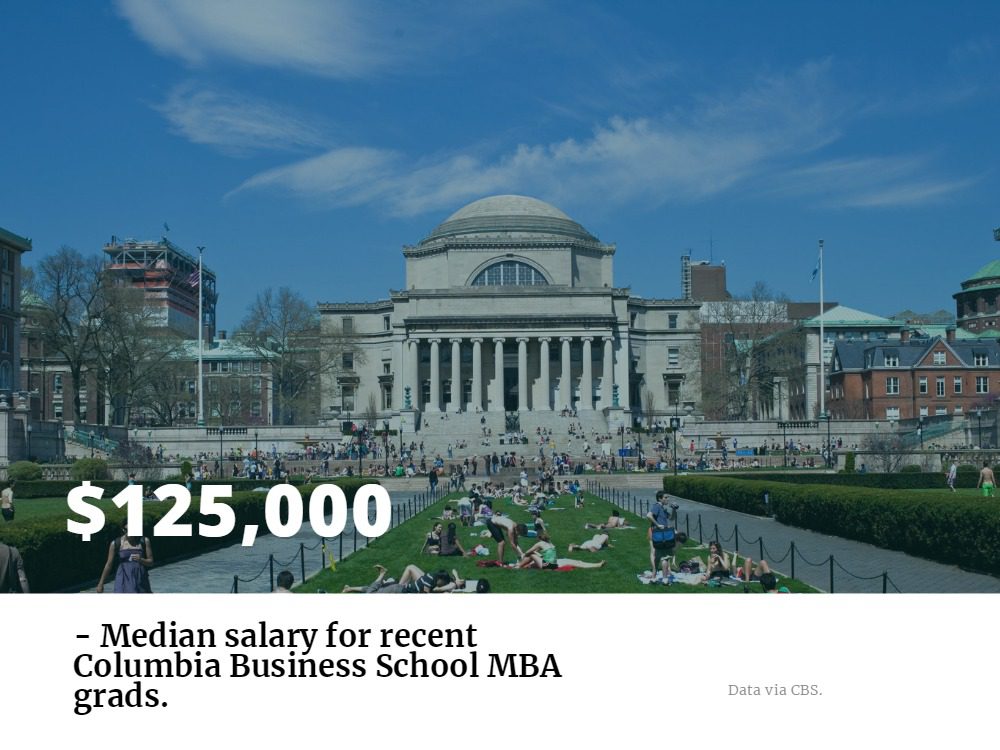 SC Johnson Graduate School of Management – Cornell University
At the Cornell University SC Johnson Graduate School of Management, students can pursue a dual degree in real estate and business administration. The MPS in Real Estate/MBA is a collaboration between Cornell SC Johnson's School of Hotel Administration and Johnson. The dual degree spans six semesters (three years), and includes two summer internships. The first year of the degree is in either the real estate program or the MBA program, but students can take courses in both programs in the following semesters.
Students pursuing real estate at Cornell benefit from access to the the Cornell Real Estate Council, which the school promotes as "one of the largest university-based networks of real estate professionals in the world."
---
---
Rutgers Business School, Newark and New Brunswick
The Real Estate Concentration at the Rutgers Business School in Newark and New Brunswick, New Jersey, has several objectives. The curriculum is geared toward arming students with the ability to assess investment risks in real estate markets, determine the best way to utilize a property based on market and demographic information, and gain a thorough knowledge of the legal intricacies involved in real estate. In addition to their elective and core MBA courses, b-schoolers with a real estate concentration are required to take the following courses: Aggregate Economic Analysis, Real Estate Development, Real Estate Law, and Real Estate Finance.
Stern School of Business – New York University
Any discussions of the best business schools in New York metro, and perhaps the world, are likely to include mention of the NYU Stern School of Business. Stern's MBA with a Real Estate Specialization helps students understand the intricacies of real estate markets, financing real estate projects, real estate development, and managing real estate investments. The curriculum includes courses like: Real Estate Development and Entrepreneurship, Urban Systems, and Real Estate Investment Strategies.
One major perk of Stern's program is its flexibility; Stern MBA's can select up to three specializations, so students are not limited by their choice. Real estate is a vast field, with a multitude of facets. MBA's interested in New York real estate might choose a secondary specialization to complement their specific interests, such as entrepreneurship and innovation or marketing.
Mar 26, 2018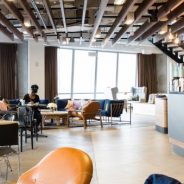 Boston Consulting Company—a global management consulting firm— has offices across more than 90 cities and 50 countries, advising clients in the private, public, and not-for-profit sectors, including a healthy chunk of Fortune 500 companies. Considered one of the most prestigious management consulting firms in the world, BCG was ranked fourth in Fortune's "100 Best Companies to Work For" in 2018.
But, how can an MBA help you land a BCG job?
Working for BCG
According to Management Consulted, BCG has a demanding recruiting and hiring system. The firm hires undergrads as associates who work for two to three years before moving on or pursuing an MBA. However, it is very difficult and highly unlikely for an associate to make the leap to consultant without an MBA. If you're hired as an MBA, you enter as a consultant with plenty of room for growth—to project team leader, principal, and then, finally, as a partner partner.
According to former BCG senior partner Lucy Brady, the company looks for a candidate's record of academic and professional success, but also want to hire candidates who have overcome setbacks.
"We look for resiliency and adaptability, and the ability to learn from your mistakes and grow from them," she said in a previous interview.
CNN revealed that 11.72 percent of MBAs want to work for BCG. However, BCG's recruiting process is demanding, with Glassdoor previously ranking the firm among the most difficult companies to interview with.
The high job demand and lengthy interview process isn't without reason: MBAs typically thrive at BCG due to the companies the emphasis on career development. BCG's PTO (predictability, teaming, and open communication) policies allow for a healthy work-life balance for employees, which has paid numerous dividends. Internal surveys have shown that the program has led to a 74 percent increase in reported intentions to stay with the company for the long term. BCG was also among the companies that signed the 2016 White House Equal Pay Pledge.
BCG Recruiting on Campus
BCG actively recruits students on college and university campuses around the world. Campus visits are a way for students to connect with BCG, learn more about potential job opportunities, and feel out whether a career at BCG is a good fit.
"We have a presence at many of the top universities across the U.S., including Harvard, Stanford, the University of Pennsylvania, Northwestern, University of Michigan, Duke, and the University of Texas," Tina Gao, BCG recruiting director, said in a previous interview. "We come to campus and hold a presentation to introduce the company and then are available for Q&A sessions. We also come back to help people train for our interviews and learn more about the company. We'll come back to campus to interview the candidates we choose."
You can see more upcoming BCG on campus events here. However, if your campus does not have a dedicated page, BCG encourage students to complete an online application for consulting internships.
BCG Internships
BCG's consulting internship programs can be a great opportunity for students to get a feel for the the life of a consultant. BCG Associate and Consultant interns work with current BCG consultants, and are expected to contribute to a real client project. Interns are considered as true case team members and are tasked with everything from working on client projects to socializing with colleagues.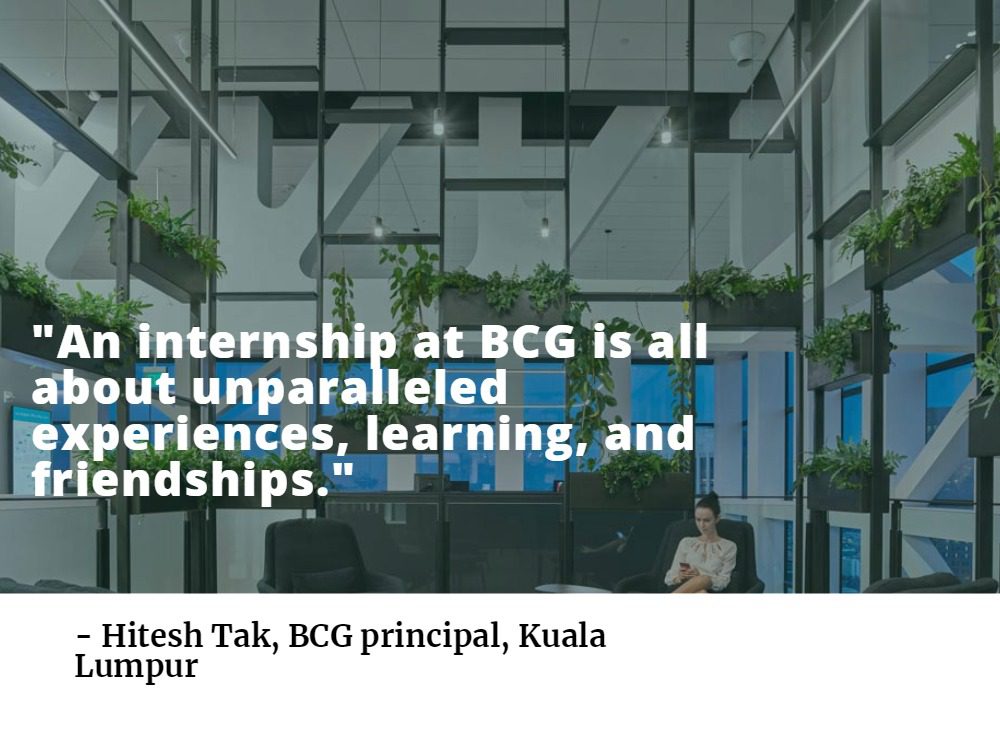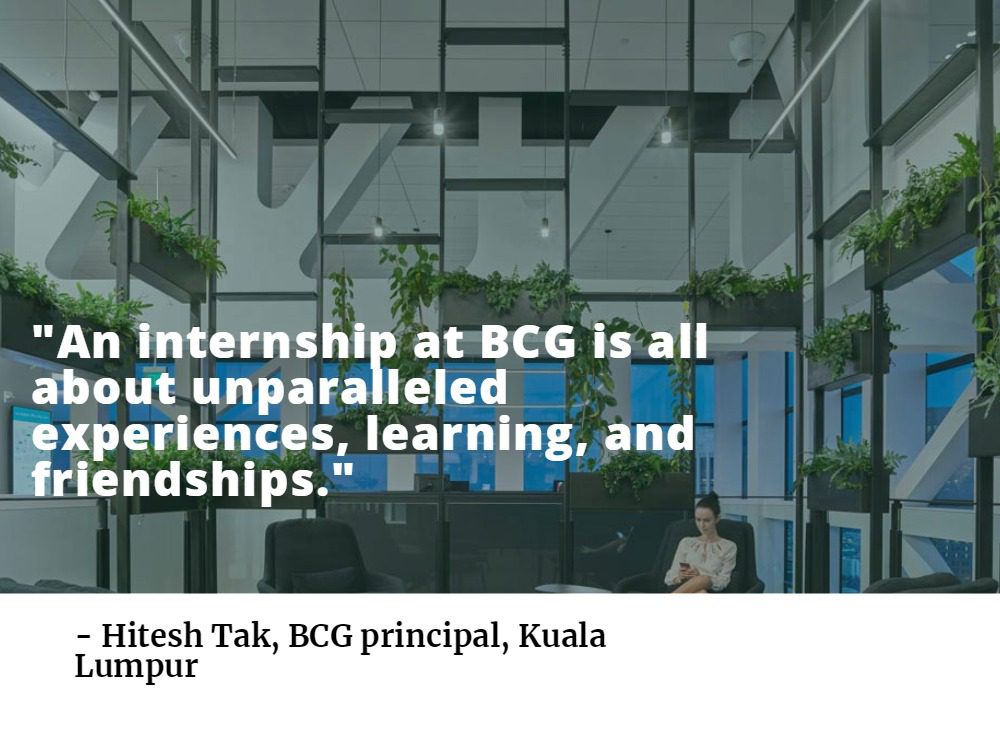 According to BCG, internships vary depending on the project or location. Some interns are expected to travel, but do return to their home offices at the end of each week for special events and social activities. Orientation and training sessions ease interns int their roles before being assigned to a case that aligns with their personal and professional goals, as well as the firm's business needs.
BCG accepts online applications from exceptional business school, engineering, science, law, and humanities students who are nearing the completion of their undergraduate or graduate studies.
BCG MBA Fellows
If you're an MBA who wants to get your foot in the door at BCG, it's worth looking into the BCG Fellows MBA Program, which provides top applicants with monetary awards and individual mentorship by BCG consultants.
The fellow program is only available to full-time MBAs studying at the following business programs: Columbia Business School, Fuqua School of Business, Kellogg School of Management, Harvard Business School, MIT Sloan School of Management, Stanford Graduate School of Business, Stern School of Business, Tuck School of Business, Anderson School of Management, Booth School of Business, Ross School of Business, Darden School of Business, The Wharton School and Yale School of Management.
BCG MBA Salaries
If you score a job at BCG, you'll also be earning a big paycheck—well worth the hours of MBA studies and the rigorous recruiting process. According to Management Consulted, MBAs hired a BCG make earn the following within their first year of employment:
Signing Bonus: Up to $30,000
Base: $147,000
Relocation: $2,000-8,000
Performance Bonus: up to $44,100
Retirement: Profit-sharing into a 401k
Mar 19, 2018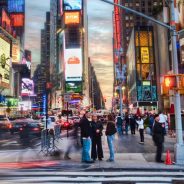 Let's explore some of the most interesting stories that have emerged from New York City business schools this week.
---
Columbia Business School recently published research surveyed from 18 different countries, which uncovers that "television news is by far the most dominant and influential news source and the number of news sources that people rely upon and trust has a direct correlation with their income levels."
CBS professor of business Andrea Prat explains, "Countries around the world are experiencing information inequality, with a distinct subset of the population depending on just one or two sources for news. In turn, this makes a certain set of large news organizations particularly powerful."
The research points out several different, important conclusions:
"Television-based organizations are the most powerful commercial news organizations."
"News sources that cater to information-poor audiences have greater 'media power.'"
"News consumption appears to be highly unequal."
"There is no evidence that public service broadcasting reduces information inequality."
You can read more from the report here.
"Another one bites the dust," writes CNN Money journalist Danielle Wiener-Bronner, remarking the full-scale closure of the once-iconic toy distribution empire Toys 'R' Us. Wiener-Bronner notes that the closure comes around six month after the chain filed for bankruptcy in fall of 2017, struggling for years to compete with other distribution chains like Wal-Mart and Amazon.
Tulin Erdem, chair of NYU Stern's Marketing Department, spoke with Wiener-Bronner about the news, noting that while nostalgia can be very powerful when it comes to marketing, it just isn't enough sometimes.
"You can have a comeback with [nostalgia], but you can't sustain it," she said.
While Toys 'R' Us stores will be effectively shutting down in the U.S. and UK, and upwards of 30,000 employers will lose their positions, the closure will never erase the sheer joy of driving a 2-seater child rider car in a department store. You can read the rest of the CNN Money report here.
The Hofstra University Zarb School of Business recently announced a completely new full-time two-year Co-Op MBA, which includes a six-month paid co-op experience opportunity at a leading regionally based corporation.
"Hofstra University's Co-Op MBA program provides students with an integrated educational and professional work experience in their field of study, allowing them to expand their experience and responsibility," the school noted in a recent press release. "With New York City's business community only 25 miles away, you'll also have access to many non-classroom learning experiences."
The program requires the completion of 38 to 45 credits, with classes available full-time, both day and night. The co-hort size will be between 25 and 30 students, offering 12 separate concentrations, including: accounting, business analytics, finance, and more.
Click here to learn more about the school's newest program.
Feb 23, 2018
Clear Admit recently profiled many of the standout students from the NYU Stern MBA Class of 2019, which you can read below.
---
New York University's Stern School of Business got the party started this summer as the first leading business school to share a profile for its incoming Class of 2019. That profile, published in late July, revealed a 4 percent uptick in application volume over the prior year. At the same time, the school admitted significantly fewer students—822 this year as compared to 871 last year—which means that those who got in did so against greater odds.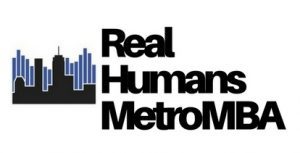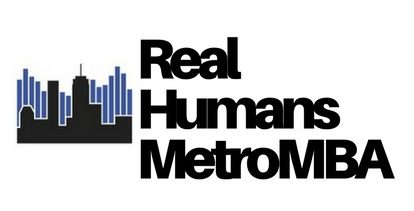 This increased selectivity may have contributed to the rising GMAT scores among those who got the nod. Both average and median GMAT scores increased year over year. The average GMAT score jumped six points, from 710 to 714. The median score increased even more significantly, from 710 to 720. Average GPA, though, slipped slightly, from 3.51 to 3.48.
As the school's admissions process grew more selective, the enrolled class grew more diverse. The incoming class is 38 percent female, up from 35 percent the prior year. International students also increased to represent 37 percent of the Class of 2019, up from 35 percent in the Class of 2018.
In terms of the work experience they bring with them, more members of the Class of 2019 come from the financial services industry (29 percent) than any other. Another 12 percent of the class came from consulting. Students with government/non-profit, tech, and military backgrounds followed, at 7 percent each.
While some of these statistics hint at both the diversity and the high caliber of the incoming class, nothing brings that to life more than a look at some of the real students who enrolled. We spoke with five of them—drawn from Massachusetts, Texas, Michigan, India, and Lebanon respectively—to learn more about why they chose Stern, how they hope the Stern MBA will help them transform their careers, what advice they would offer to applicants navigating the admissions process right now, and more.
Perhaps not surprising, NYU Stern's New York City location factored highly into the decision-making process for many of the students we asked. But so too did its community—including how approachable and friendly current students were to prospective students and the school-wide emphasis on IQ + EQ (emotional quotient)—and its curriculum, which has a strong core but also gives students the opportunity to explore electives early on and offers specializations in things like luxury marketing and technology. The reach of its alumni base was also a factor cited by several of the students we spoke with.
Read on to learn more about some standout members of the NYU Stern MBA Class of 2019.
Feb 21, 2018
New York and Toronto are the largest cities in the United States and Canada, respectively. Both are major financial and cultural centers, and home to millions of hard-working students, employees, and businesses.
Both metros are also home to a number of quality business schools, each with their own prestigious full-time MBA programs. How do New York and Toronto compare as cities and as destinations for your full-time MBA studies? Let's take a deeper dive and see.
Location
The most bustling and populous metro in the United States, New York City is is the capital of the business world. More Fortune 500 companies are headquartered here than in any other city. The Big Apple is not only home to Wall Street and the world's largest financial institutions, but also media, marketing and advertising companies. New York is an enormous city and, unfortunately, expensive to live in, so it may not be for everyone.
When looking at metros with bustling financial sectors and companies, New York is often is the first to come to mind. But how about it neighbor to the north? Toronto is also considered one of the world's fast-growing financial hubs. An article on the Huffington Post explains how Toronto has risen into the top 10 of the world's most important financial centers. According to the Global Financial Centres Index from Z/Yen Group and Qatar Financial Centre, Toronto has surpassed Chicago and Boston to become the second-most important financial center in North America, and eighth in the world.
According to one unidentified New York banker quoted in the Global Financial Centres Index survey, "Toronto seems to get stronger and stronger. A number of our rivals have opened up subsidiaries there."
New York City Full-Time MBA Programs
What stands out about these programs?
A Columbia MBA opens up countless career options and is sure to pay off in the long run. The median starting salaries for Columbia MBAs is $125,000, with 34 percent of full-time MBA of graduates being employed in the financial services industry. Students may assemble their own elective tracks, but the school also provides recommend course tracks for students interested in careers in entrepreneurship, healthcare, marketing, media, real estate, value investing, and social enterprise.
Meanwhile, Stern's MBA curriculum gives students tons of flexibility, and allows degree seekers to choose one or two MBA specializations, NYU allows up to three specializations from 20 plus options. Stern makes sure that all students enrolled in the full-time program are ready for business school: Stern hosts a mandatory two-week orientation program in August called "Launch" as well as a special "Summer Start" program that allows students the school believes may need additional preparation to earn up to six credits before starting courses with their classmates in September.
Both Gabelli and Zicklin's full-time programs feature cohort-based structures. Gabelli's program features a New York immersion experience where, over the course of five days, students are exposed to a number of company visits with corporations like Deutsche Bank, Money.net, and Hewlett Packard. As an alternative to completing a major, Zicklin students may pursue a joint JD/MBA in conjunction with Brooklyn Law School or New York Law School.
Toronto's Full-Time MBA Programs
What stands out about these programs?
DeGroote's full-time MBA is a 16-month program ideal for candidates who are early in their career and want to gain advanced business knowledge in order to have more job opportunities. McMaster is one of only four Canadian universities ranked among the top 100 in the world, including by premiere publications like The Financial Times.
Ivey's full-time program stands out because it can be completed in one year. During the year, students will learn business essentials from Canada's only case-based MBA program. Students are able to experience real-world business scenarios through more than 300 cases a year, providing them of hands-on experience for how to best handle a variety of business scenarios.
The Sculich School of Business full-time MBA program is non-traditional due to its amorphous teaching format: The organization, pedagogy, and style of classes is determined solely by the most effective way to teach a particular course. This means that while some course instructors make extensive use of case studies, others do not. Other approaches to delivering courses include in-class presentations, role-playing exercises and visiting speakers and business leaders.
Schulich's program, however, is on the more expensive side when it comes to Toronto metro business schools. The current full cost of the program in 2018-19 is $77,900 CAD for Canada residents, and $99,400 for international residents. While the tuition costs are actually higher than the likes of NYU Stern or the Columbia Business School full-time programs, because of the cost of living in New York City, the price is actually negligible—especially for Canadian residents.
Schulich/NYU/Columbia Full-Time MBA Costs
| York/Schulich | NYU/Stern | Columbia Business School |
| --- | --- | --- |
| $57,000 (Canada Residents) | $69,086 USD | $71,544 USD |
| $77,900 (Full Cost, Canada Resident) | $110,562 (Full Cost, U.S. Resident) | $107,749 (Full Cost, U.S. Resident) |
Ryerson's full-time MBA stands out thanks to its Management of Technology and Innovation (MBA-MTI) program, which provides graduates with skills in problem-solving, critical thinking, communication and collaboration. Despite it's technical sounding name, the MBA-MTO is not a technical program. Instead students enrolled in this track graduate with the skills needed to manage within companies that are focused on tech and innovation.
Breaking Down the Numbers
Even for those who do not pay extra for room and board, expenses for U.S. residents studying at many NYC business schools will be higher than their neighbors to the north. According to Numbeo, the cost of living in Toronto is 24 percent less than the cost of living in New York City, and rent is nearly 40 percent less.
However, the value of the individual school tends to favor New York City programs over its Toronto counterparts. NYU Stern is currently the 12th overall on the U.S. News & World Report 2018 ranking, with CBS coming even higher at 9th overall. The ranking comparison remains consistent with The Economist as well, with CBS coming in 9th (again), Stern coming in 14th. The highest ranked Canadian program in The Economist ranking—Ivey Business School—came in 59th.
NYC/Toronto MBA Rankings
| School | Financial Times Ranking (2018) | The Economist Ranking (2017) |
| --- | --- | --- |
| NYU Stern | 23 | 14 |
| Columbia Business School | 7 | 9 |
| Ivey | 90 | 59 |
| Schulich | NR | 69 |
The higher rankings and costs tend to, unsurprisingly, have a high correlation with financial output. MBA graduates from higher-ranked NYC metro schools tend to do better in terms of salary and bonuses. As previously mentioned, CBS Class of 2017 MBA grads pulled in a median annually salary of $125,000. Class of 2017 Schulich grads, in comparison, made an average median salary of around $90,000 USD.
---
For more information on the best full-time programs, check out our New York City and Toronto metro pages.
Feb 19, 2018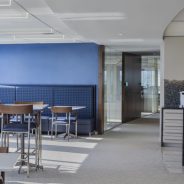 Navigating job applications and interviews after all the hard work of earning your MBA can be tiresome. After devoting a year or more of your time to gaining the skills of a top business professional, shouldn't future companies be knocking down your door?
It might not be that easy, but there are certainly a number of companies currently seeking the best and the brightest up-and-coming business leaders, who acknowledge the kind of skills an MBA can contribute to their team. Among them is Strategy&, one of the top recruiters of MBA students at business schools throughout the world.
For MBA graduates looking for careers in the consulting industry, Strategy& could be the perfect opportunity to break into the field and develop critical skills in strategy and consulting. And as an MBA graduate with a wealth of knowledge within the industry, companies like Strategy& are probably also looking for you.
About Strategy&
Strategy& was established more than 100 years ago by Edwin G. Booz, eventually being known for most of its life as Booz & Company. In 2014, the firm was acquired by PricewaterhouseCoopers (PwC), when it was renamed to Strategy&. The firm is headquartered in New York City, with more than 57 offices throughout the world. Today, the company features roughly 3,000 employees and more more than $1.3 billion in revenue.
Strategy& functions currently as the strategy consulting team for PwC, offering strategic solutions in an uneven business climate, helping companies to transform, invest in growth, and stay in tune with business trends even through rapidly changing times.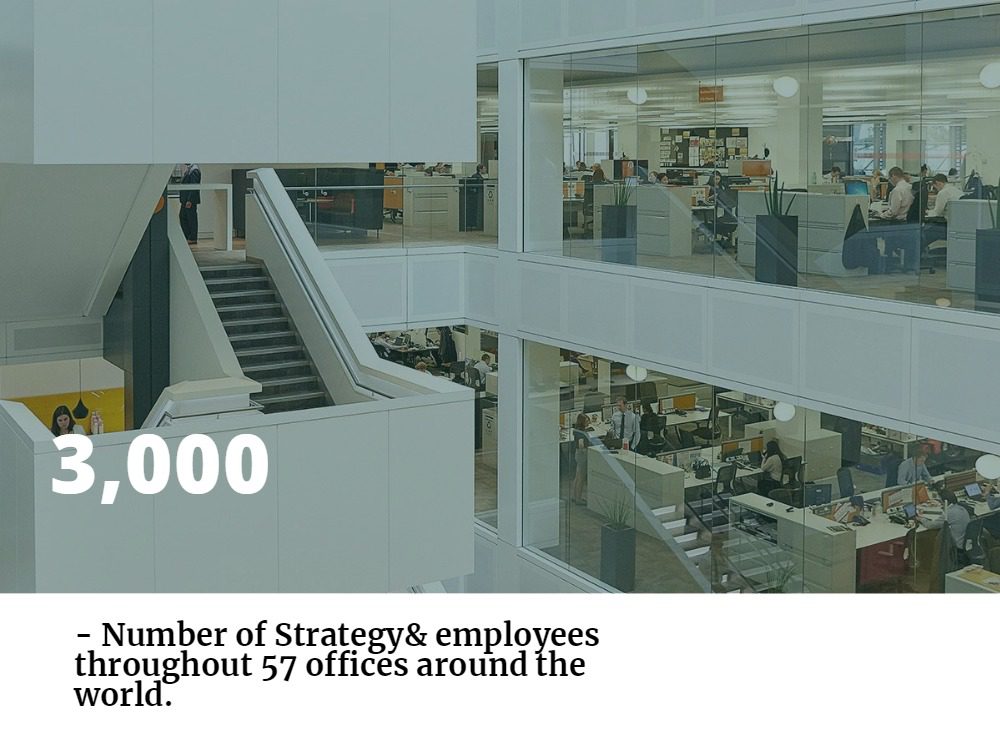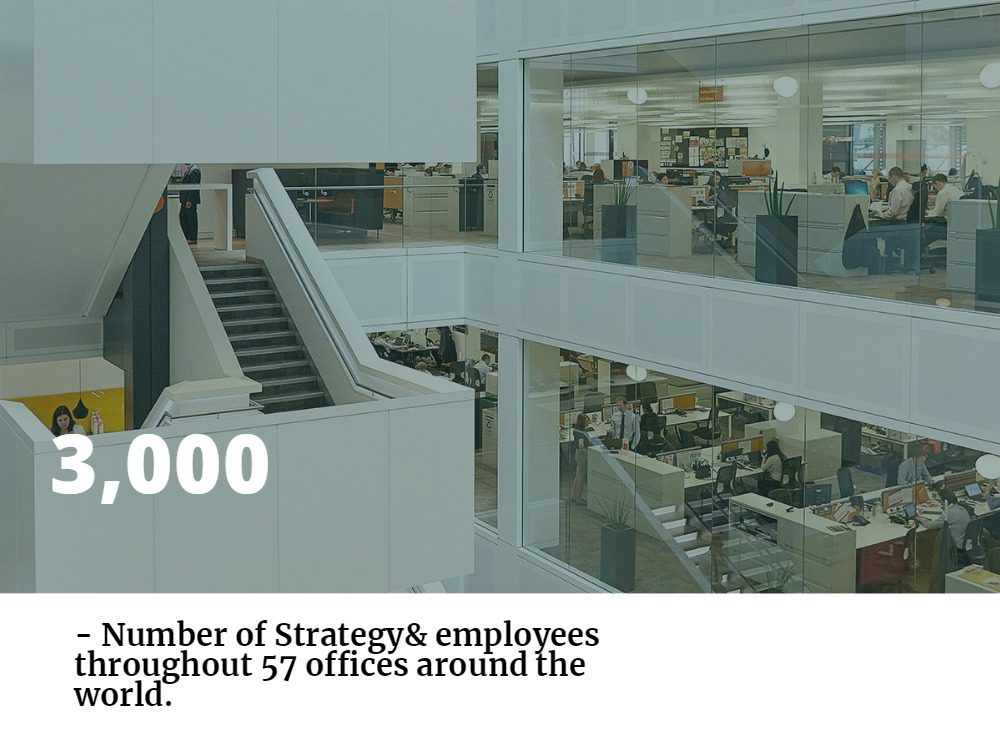 Why MBAs Love Strategy&
Strategy& is an active recruiter from business schools around the world, including top programs like Harvard Business School, NYU Stern, and INSEAD, among many others. The company is also supportive of staff who have not yet earned an MBA but hope to advance their business education. Strategy& even offers junior staff the chance to apply for full MBA sponsorship, and provides flexible work opportunities so students can pursue a degree while still maintaining their career.
The Strategy& consulting experience is shaped in a way that relies on mentorship, with a 1:6 ratio of partners to junior consultants. For MBA students—who have already demonstrated an interest in investing in their growth and education in the field—this type of setting means that class is always in session.
Life at Strategy&
New consultants at Strategy& can expect a clear and structured path laid out at the start of their career, with rapid career progression possible. New associates will advance towards roles as partners, typically spending two to three years at each level along the way.
While undergraduates would begin in associate roles, those with MBA degrees can jump right in at the senior associate level. Senior associates have the opportunity to develop their skills by working closely alongside clients to resolve complex issues and guide clients and their companies towards success. From there, MBAs could move upward into a manager role, then director, and finally partner.
The development of strong mentor relationships is seen as crucial at Strategy&. Mentors will provide a constant source of support for new associates, offering guidance as they move upwards through the company, choosing projects they are passionate about and forming strong professional networks. Mentors will also provide real-time feedback, helping pave the way for a successful career.
Landing a Job at Strategy&
Strategy& is an active recruiter of MBA programs throughout the country, where they may host events on campus and offer direct information to students on applying for positions at the company. Students from any program, even if the school does not actively recruit there, are able to apply directly for their internship and job openings through their website. Jobs are available at a number of the firm's locations throughout the country and around the globe.
Summer internship opportunities are a great way for students to get their foot in the door at Strategy&, and may end up leading to full time employment. This was the case for Bryan, now a director at the company and based out of Chicago. Bryan interned for the company during the summer while earning his MBA at the University of Chicago Booth School of Business. He completed his MBA in 2011, joined Strategy& as a full-time colleague, and is now a key member of the Technology Strategy team.
"I had the opportunity to do an internship with the firm between my first and second year at business school, and I came away impressed with the caliber and character of the people at the firm," Bryan said of his experience with Strategy&. "In only nine weeks, the camaraderie and professional bonds that I was able to develop with my teammates, fellow interns and leaders at the firm was special."
Feb 15, 2018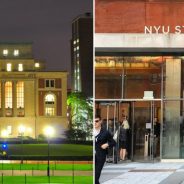 What happens when you pit two of the New York metro's top business school's against each other in a head-to-head duel of MBA might? It's a school vs. school showdown, as we compare Columbia Business School to the Stern School of Business. Let's take a deeper dive! Continue reading…