Post tagged "stern-school-of-business"
Oct 12, 2017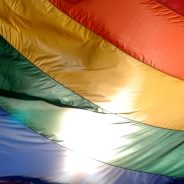 In honor of yesterday's National Coming Out Day, we thought we'd tackle a thorny question faced by some applicants to leading business schools: To be out—or not to be out—in your MBA application? In recent years, increasing numbers of top business schools have given applicants the opportunity to disclose their sexual orientation as lesbian, gay, bisexual, transgender, or queer (LGBTQ) as part of their application if they so choose. But what are the pros and cons of doing so? To find out, we spoke with admissions directors at schools all over the country to get their input.
The overwhelming consensus, we found, was that there are multiple positives and few, if any, negatives to sharing your sexual orientation as part of the application process provided you feel comfortable doing so. This is not to say that anyone should feel pressured to disclose anything that they are not personally comfortable sharing—just that those who feel inclined to share shouldn't have any hesitation from an admissions standpoint.
"I Really Only See Pros"
"I really only see pros," says Soojin Kwon, managing director of full-time MBA admissions at the University of Michigan's Ross School of Business. "We are always encouraging applicants to be very authentic and bring their whole selves so that we have context around them. We are a very diverse and inclusive community, and we want to know every aspect of who you are and what you'll bring to that community."
Applicants who do disclose LGBTQ status—or even those who don't—also can indicate that they would be interested in hearing from students in the school's Out for Business student club, which helps prospective students get tapped into the campus LGBTQ community well before they arrive on campus. "Our current LGBTQ students absolutely reach out, embrace, and actively engage with applicants who self-identify because they want to make sure that our community is very strong on every aspect of diversity—they are very proactive," Kwon says.
NYU Stern School of Business Associate Dean of MBA Admissions Isser Gallogly stresses that whether or not to disclose sexual orientation is a personal choice that should be based on each individual's comfort level. "But certainly at NYU Stern—in New York's Greenwich Village—we are obviously incredibly diverse and supportive of diversity," he says. The LGBTQ rights movement can trace its origins to the neighborhood surrounding Stern, and a community of acceptance has prevailed there for decades.
"It Might Present Certain Advantages"
But even beyond Greenwich Village and Stern, Gallogly tells LGBTQ applicants that they shouldn't have concerns about being out in the MBA admissions process. "Business schools are looking for diversity—we as admissions officers are always looking for different vantage points and perspectives that applicants can bring to the class. I think anything that's a little different or unique only helps your personal story," he says. "I don't think there's any disadvantage to being out in the admissions process, and, in fact, it might present certain advantages."
Self-Identifying Is First Step to Qualifying for LGBTQ MBA Fellowship
Indeed, students who self-identify as LGBTQ at certain schools will automatically be considered for scholarship aid through the Reaching Out LGBTQ MBA (ROMBA) Fellowship Program. ROMBA is a nonprofit organization dedicated to "educating, inspiring, and connecting the student and alumni LGBTQ MBA and graduate communities in an ongoing effort to create the next generation of out business leaders." Recipients of the LGBTQ MBA Fellowship each receive a minimum of $10,000 in scholarship aid per academic year or $20,000 in total scholarship aid for two years. In addition, they get access to exclusive mentorship and leadership programming through ROMBA. Fifty-five members of the Class of 2019 will collectively receive more than $1,300,000 for each year in business school, ROMBA reports. "Since 2015, 35 schools have awarded $6.3 million to LGBTQ applicants who were out on their applications," adds Matt Kidd, ROMBA Executive Director.
Beyond self-identifying through a school's application form, applicants interested in being considered for the ROMBA fellowship are encouraged to demonstrate LGBTQ leadership roles on their resume, express interest in business schools' on-campus LGBTQ clubs, and share relevant LGBTQ leadership experiences in their application essays.
---
---
Prem Tumkosit, a 2011 MBA graduate from Yale School of Management (SOM), didn't explicitly disclose his sexual orientation on his MBA applications. When he was applying, that option was provided by fewer schools. "But I did list my participation and leadership positions in LGBT organizations, which I felt was essentially disclosing," he says.
Gallogly adds that current students are frequently shocked and surprised—once they begin the recruiting process—by how many corporations are likewise looking for diversity, including in sexual orientation. "The short story is if you feel comfortable, I would go for it [disclose sexual orientation], because you will see opportunities to receive support," he said. "Short story: It's a good thing."
Opt in to Get Connected to On-Campus Groups
Bruce Delmonico, Assistant Dean and Director of Admissions at Yale SOM, says that his team considers it so much a positive that he sometimes has to stop and remind himself that some applicants might actually wonder if it could be viewed as a negative. "We consider it an aspect of diversity, so we certainly don't see any negative in it," he says. As at Ross—and many other schools—Yale SOM also allows applicants to opt-in to receive communication from LGBTQ students and groups, which helps facilitate valuable connections both during the application process and in the months leading up to school's start.
"I really don't see any negatives to it," Delmonico continues. "People sometimes choose not to disclose, and obviously that is fine—it's everyone's individual choice," he notes. "It can still be a difficult thing—and people are at different stages in terms of their own self-identification—so it is not as though not sharing is viewed negatively. But it is an aspect of diversity that we think about as we are trying to put together our class, so we view it as a positive."
Delmonico does share that Yale has seen an increase in the number of people self-identifying as LGBTQ. "I think that's a good thing," he says, "but we do want to make sure people are being accurate in self-reporting," he adds. Especially outside of the United States, he worries that not everyone knows what it means to identify as LGBTQ.
Don't Self-Identify as LGBTQ If You're Not LGBTQ
"We also sometimes have to wonder if some candidates might be looking to game it a little bit," he says. "That's something we are starting to be sensitive to. We look at it as a positive—but we don't want people just checking the box because they think it might give them a little boost over other applicants." To offset potential gaming of this system, his team has begun to dig a little deeper to see what being LGBTQ means to those who check the box. "It's not something we would ask about in an interview," he stresses, "but we will look to see what else they might have shared" that might support their LGBTQ status. "It can be helpful, if you are self-reporting, if you share some way you are expressing that already," he says. For example, some people write about LGBTQ themes in their essays or talk about related groups they've been part of, he says.
Amanda Carlson, Assistant Dean of Admissions at Columbia Business School, shares that her team also saw an uptick in self-reporting among applicants for the Class of 2019, particularly from certain regions. "I am saying this somewhat tongue and cheek," she notes, "but it's like some admissions consultant told candidates in China that saying you are part of the LGBTQ population is a good thing, because I think every single Chinese candidate this year checked the box." Of course, she met personally with Chinese candidates who were quite genuinely members of the LGBTQ community, she adds, but she also wonders if there was some confusion among some applicants about what LGBTQ means.
"At the same time, we recognize that there is an appeal to being in New York—where people rightly feel that being LGBTQ is a warm and accepted thing—where it may not always be in China," she notes.
Is LGBTQ Inclusive Enough?
Maryellen Reilly, deputy vice dean of admissions, financial aid, and career management at the University of Pennsylvania's Wharton School, echoes what other admissions directors have said, adding that for some students it can also be liberating. "Some students may not have been out in high school or college and it can be liberating to share it as part of applying to business school—to get to say, 'Here I am—this is who I am,'" she says. "It's one less thing you have to worry about hiding at school." As for a con to self-reporting, "I kind of don't know that there is one—I can't think of one," she says.
Reilly remembers the process that her team went through when they first started thinking about adding the opportunity to self-identify as part of the application. "Did you know that Facebook has 50 different categories around sexual orientation?" she asks. She didn't. "My mind was blown." One of the students championing the cause argued that Wharton needed to include all 50. "It's a spectrum—and we did a lot of learning from an admissions perspective," she says. "Our LGBTQ community was really strong and vocal, and meeting them where they are required some give and take on both sides," she says.
So far, her team hasn't seen any candidates that it thinks might be trying to gain an unfair advantage by  claiming to be LGBTQ when they aren't. "We haven't seen anything remotely like that—that's a bridge we'll cross when we get there, should we get there."
Jennifer Redmond, a 2016 Wharton MBA graduate, did NOT disclose as part of her application that she is LGBTQ although the option was available when she applied. Prior to business school she worked in London in finance and hadn't been open about the fact that she identified as a lesbian at work. "Being in Europe, I was reluctant to come out and potentially not have a great reception," she says. That hesitation carried over to her MBA applications. "In retrospect, my advice to prospective applicants would be that you can tick that box," she says. "It is completely confidential, and it's a good way to get looped into all the activities that are available to members of the LGBTQ community."
Redmond would later attend a welcome weekend at Wharton, where the Out4Biz student club hosted welcome drinks. "It was one of the biggest parties of the weekend, and it became clear to me that the LGBTQ community occupied a very central part of life at Wharton," she says. "That ended up being a big part of my decision to attend." When she did move over from Ireland to attend pre-term at Wharton, her roommate was gay and HAD ticked the box. "He was so much more looped into things than I was to start—it made me a little rueful I hadn't ticked the box myself," she says.
Sep 12, 2017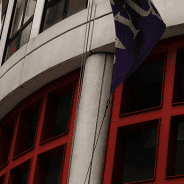 New York University's Stern School of Business hosted the invitation-only Economic Outlook Forum last week, which featured an array of established financial experts from prominent business institutions.
The forum was titled, "The Economic and Market Outlook." NYU Stern Director of the Center for Global Economy and Business Kim Schoenholtz moderated the discussion, which featured three panelists, including: Citigroup's Willem Buiter, Deutsche Bank's Peter Hooper, and Berenberg's Mickey Levy.
Buiter is the Global Chief Economist at Citigroup, where he has worked since 2010. Formerly in London and now based in New York City, Buiter also teaches at the School of International and Public Affairs at Columbia University.
Hooper is the Managing Director and Chief Economist for Deutsche Bank Securities, where he has worked since 1999. Before that, Hooper spent 26 years with the Federal Reserve Board in Washington DC.
Levy has spent over 30 years researching economic and public policy. Prior to Berenberg, Levy worked at Bank of America. Similar to Hooper, Levy has ties with Federal Reserve Banks.
Schoenholtz, who has worked at NYU Stern since 2009 after a stint with Citigroup, proved to be the perfect moderator. He's an expert on money, banking, and macroeconomics with an immense global experience, having worked in New York City, London, and Tokyo. His influence continues as he sits on the Financial Research Committee of the U.S. Treasury's Office of Financial Research, as well as U.S. Monetary Policy Forum.
Different universities have hosted their own Economic Outlook Forums, including the University of Chicago Booth School of Business and Towson University.
Sep 11, 2017
New Yorkers are always in a hurry. For those looking for that same speed with their MBA, they're in luck. The city—home to eight million people—has five schools where candidates can graduate with an MBA or similar degree within a year.
What better place to build your business knowledge than New York City? Business people from around the world come to the city—but not you. You'd be living in it. Plus, major international companies are headquartered there. JPMorgan Chase, Citigroup, and IBM, for example.
Check out some of the best one-year MBA programs in the city that never sleeps.
Binghamton University School of Management
Binghamton University's School of Management sits in Midtown New York City. Students will have easy access to Bryant Park, Penn Station, Grand Central Station, Port Authority, all the shopping they need—and the nearby beauty of Chelsea.
The school came to the area in 1970. Its Professional MBA is what sets Binghamton apart. It takes no more than a year, and students meet only on Saturdays. The curriculum does demand a full Saturday, but at least it wraps up in a year. And since it's on the weekend, full-time working professionals are good to go, too. The school reports students can save $20,000-$50,000 compared to other MBA programs in New York City.
Zicklin School of Business – Baruch College
Baruch College formally created its Zicklin School of Business in 1998 after an endowment from an alumnus Lawrence Zicklin. But the MBA program has been offered since 1920.
Its one-year MBA program is fairly new. The first cohort enrolled this past summer. The program begins in June and takes 12 months. Applicants are expected to have two to five years experience. Given the program's speed, the class schedule will be intense and build on already acquired knowledge. Students have the option to study abroad during the winter intersession.
Lubin School of Business – Pace University
The Lubin School of Business at Pace University has been around for more than 100 years. Since 1906, the school has been cranking out business graduates ready to take New York City by storm. It offers a unique one-year fast-track MBA—only in financial management.
This specialty in finance gives business students an edge. Graduates will walk away from Lubin knowing how to provide financial consultation to corporations. Lubin is sure to plug its students into any necessary resources for them to succeed. For example, MBA candidates can access the Bloomberg workstation and other financial databases. Classes are based in New York City and Westchester, a short train ride away.
Stern School of Business – New York University
New York University is one of New York City's most well-known university, so the Stern School of Business is too, naturally. In the middle of Greenwich Village, students can occupy themselves with endless activities when they're not in class.
However, the Stern School of Business doesn't quite offer one-year MBAs. Its specialized one-year programs are for its MS in accounting, MS in business analytics, and an MS in global finance. These programs add an oomph to any business professional looking to build their expertise. Most of the programs include a global format, preparing graduates for a global field.
Lehigh University College of Business and Economics
The College of Business and Economics at Lehigh University is actually a bit out of the way for those stationed in New York City. Located in Pennsylvania, the school is just 90 miles outside of New York City.
While that might feel like a trek, the commute can be worth it to some. The one-year MBA program includes a coaching team including a faculty member, Lehigh alumnus, and a career services staff member. So if you're a fan of networking and relationship building, this campus might be the one for you. Lehigh's first one-year program took place this year and will end in December 2017.
Sep 11, 2017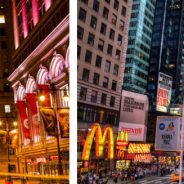 Whether it's Giants vs. Eagles or the Statue of Liberty and the Liberty Bell, New York City and Philadelphia are two cities famous for being at odds with one another. Continue reading…
Sep 5, 2017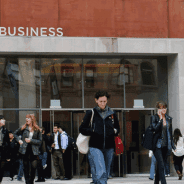 Seven new faculty members are joining New York University's Stern School of Business this coming school year, according to a new press release from the school.
The 2017-18 academic school year will have two new tenure-track professors, two clinical professors, and three visiting professors. The tenure track professors include Joshua Loftus, Assistant Professor of Information, Operations, and Management Sciences, and Walker Hanlon, Assistant Professor of Economics. Clinical Associate Professor of Finance Kathleen DeRose and Clinical Professor of Marketing Paul Hardart join alongside the tenure track professors.
As for visiting professors, they are:
Bryan Hong – Visiting Assistant Professor of Management
Pricila Maziero – Visiting Assistant Professor of Economics
Ning Su – Visiting Associate Professor of Information, Operations and Management Sciences
DeRose, a financial technology expert, isn't exactly new to the school, however, having been an adjunct since last year. Hong is interested in a business' social responsibility. He's currently studying how firms can deal with future disruptions. Hanlon will add an interesting variety to the school's economics lessons. He studies the economy from a historical perspective. He's currently looking at pollution, too, and its impacts on employment. Hanlon previously taught at Princeton University.
The business school already features a robust roster of faculty. These seven will only add to the school's respected professors like Jennifer Carpenter and Nouriel Roubini.
Aug 31, 2017
New York University's Stern School of Business will be hosting executives from the ASEAN region next year in April.
The executives will be arriving from regional management consulting firm SRW&Co. for their ASEAN Global Leadership Program (AGLP) from April 16 to 20, 2018, according to a press release. It takes its program to different leading business universities every year. Some have been in China, U.S., and in the U.K. This year, it'll be coming to New York City for the first time.
"New York City is an epicenter of global business and a thriving hub of innovation that companies from multinationals to technology firms to startups call home," NYU Stern Dean Peter Henry said in the press release. "Given our proximity, our faculty are in constant conversation with the business community and will bring the latest insights around global business leadership and innovation to this year's course for AGLP participants."
The AGLP is going to center four themes: globalization, innovation, entrepreneurship, and leadership. Organizations in the corporate or public sector have something to learn from the program—even if they aren't conducting business in the ASEAN region, which includes Brunei, Cambodia, Indonesia, Laos, Malaysia, Myanmar, the Philippines, Singapore, Thailand, and Vietnam. These themes are valuable across industries and throughout the world.
Why not host the AGLP at NYU Stern? The business school is the perfect place for the global program as it prioritizes a global approach to education, says Eitan Zemel, Vice Dean of Global and Executive Education, in the press release.
"We are honored to work with SRW&Co. and to welcome AGLP participants to our campus, where they will have access to some of our most celebrated faculty and participate in stimulating conversation on key topics for both the ASEAN region and the global economy," Zemel would go on to say.
Aug 30, 2017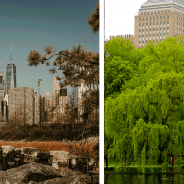 Part-time MBAs offer an abundance of perks: more flexibility, online courses, and even weekend and evening classes. They open the door for professionals who want an MBA but might also have children or a full-time job or other responsibilities that take priority.
If looking at the East Coast, two cities may come to mind: New York City and Boston. Both are drastically different metros just by the size alone. New York City is home to more than eight million people. Boston is nearly 675,000. That's a big difference.
But both places have plenty to offer. It just comes down to what a person is looking for.
Here is the quick version for both cities:
New York City: The city's part-time programs cater to candidates interested in pragmatic skills like math or finance. They're also very flexible. Being that it's New York City, students tend to be more diverse, coming from different countries and backgrounds.
Boston: Schools definitely offer advantages for candidates who already hold a professional certification like a CPA or CFA. Classes are dramatically smaller than those in New York. Surprisingly, some tuition is more costly than in New York City, but living in Boston is more affordable. Programs also seem to focus on international skills.
New York City
New York City is one of the greatest cities in the world. This is true when it comes to culture, business, networking, and all of the above. People from all around the world frequent this city. The city has its quirks, of course. The public transit system is in a state of emergency. During the summer, it's not uncommon to find putrid smells sneaking into your nostrils. And there are, of course, the pests and rodents.
But all of this is worth it to the many transplants who move to New York City. After all, the city does hold the title of the world's second largest metropolitan economy, following Tokyo—a city with a significantly larger population. More than three million of the city's residents are foreign-born, which is a perk for someone who wants to break into the international sector. New York City really is a magnificent place if you're looking for vibrancy and a taste of the world beyond the U.S. may look like. It's a global city.
These schools offer part-time MBAs around New York City:
Lubin School of Business – Pace University
Rutgers Business School, Newark and New Brunswick (New Jersey)
Stern School of Business – New York University
Tobin College of Business – St. John's University
Zicklin School of Business – Baruch College
Every school offers its unique set of courses and perks. St. John's University's Tobin College of Business has classes during the evenings and weekends. Its curriculum is straightforward: Take 54 credits with a maximum of 36 going toward your concentration.
For NYU Stern, there's a bit more flexibility. Students can take up to six years completing their MBA if they need. If just the weekends are ideal, candidates are limited to two concentrations: finance and management. The campus is diverse with 34 percent of students female and 24 percent people of color.
The Lubin School of Business offers classes at all times of the day and week. The school offers concentrations in international business and international finance, a benefit to any student wanting to take their work global. It requires that three credits outside a student's concentration be in international business, so the program definitely leans toward teaching competitive skills for an international market.
The Rutgers Business School is a little far out with its campuses in New Jersey. However, that's a short ride from New York City (and the cost of living is cheaper in New Jersey, too). The school's part-time program doesn't stray too far from its full-time one. It includes an interactive course requirement and makes sure that its students walk away with a working knowledge of statistics and calculus. Math will come in handy when handling business.
The Zicklin School of Business at Baruch College allows students interested to pursue their JD/MBA in partnership with Brooklyn Law School or New York Law School. Accountancy majors can also obtain a CPA with their MBA.
Boston
Boston is like a little piece of Europe in New England. Perhaps that's why Boston sits at the heart of the region. Its cobblestone sidewalks and streets are an ever-present reminder of the region's history. While it is certainly not as bustling as New York City, it doesn't mean it's quiet. Boston is always booming with tourists on the hunt for the perfect lobster roll or college students traversing their way to class. It's also culturally diverse with most of its population non-white.
The city doesn't see the musty summers that New York does, but it does see some severe winters. If snow's your thing, that's a perk. If it's not, well, tough luck. The city does, however, rank among the highest concentrations of employment, so a graduate is sure to find a job in the area. Unlike New York, Boston has already invested in its public transit infrastructure to ensure that residents can get around easily.
Then again, that means parking and driving in the city sucks. You can't have it all.
These schools offer part-time MBAs around Boston:
Carroll School of Management – Boston College
D'Amore-McKim School of Business – Northeastern University
Sawyer Business School – Suffolk University
At Northeastern University, flexibility is a strong suit. The program starts in September and January of each year, but students can take as long as they need to complete the program. The D'Amore-McKim School of Business gives students the option to take part in an international field study, which last one to two weeks.
The Carroll School of Management at Boston College gives online and hybrid courses. The school is big on experiential learning, so it does a great job of exposing students to real-world professionals. If a student already holds a CFA or CPA, they are eligible for advanced standing. Like many other Boston schools, the Carroll School is big on expanding students' experiences beyond Boston. They take TechTreks to nearby New York City or even Seattle. But that doesn't exempt students from the mandatory 20 hours of community service.
The Sawyer Business School offers a part-time MBA that can be completed in 10 months. That's shorter than some full-time MBA programs. There's a summer option, too, for anyone who's in a rush to graduate. From the beginning, candidates must plan for their career with their first semester including a one-credit business simulation course. The program also has a three-credit global requirement. Students have gone on to China and Brazil in the past for a week-long global travel seminar.
Aug 14, 2017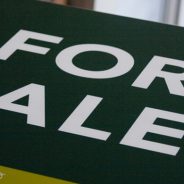 The number of MBA students who pursue careers in real estate may be small, but even still, some of the most prestigious business schools in the United States offer exceptional programs that specialize in the field. Continue reading…
Aug 3, 2017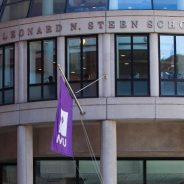 Applications are up and acceptance rates are down, according to new statistics from the New York University Stern School of Business Class of 2019.
A total of 3,927 applicants applied to join the NYU Stern Class of 2019, increasing around 4 percent from last year's figure of 3,773. Despite the growing pool of applications, enrollment actually got tighter, dropping from 871 admissions last year to 822 for the Class of 2019.
From the 822 admitted students, a total of 402 elected to join the NYU Stern Class of 2019—up slightly from the 392 enrolled students in the Class of 2018. While the difference in the number of incoming students is minimal, the demographics that make up those students, however, differ from last year's figures. The percentage of incoming students who are female jumped modestly from 35 percent to 38 percent. The percentage of admitted international students also slightly increased, moving up from 35 percent to 37 percent for the Class of 2019, representing 35 countries overall.
The average GPA for NYU Stern Class of 2019 slipped from 3.51 to 3.48, but GMAT scores actually drifted upwards, improving from an average score of 710 for the Class of 2018 to 714. The median GMAT score, however, saw a larger increase, moving up to 720 from 710 last year.
A slight majority of incoming Stern School of Business students join with previous experience in the financial services industry, totaling 29 percent. Following in second is consulting, with roughly 12 percent, followed by students with government and/or military backgrounds at 7 percent. Stern has been fairly active in recruiting applicants with military backgrounds and aspirations, implementing the Fertitta Veterans Program less than a year ago. The program will assist 20 full-time MBA students with military experience drastically reduce tuition yearly tuition fees, falling to a flat rate of $30,000 per year.
For more information regarding the NYU Stern School of Business Class of 2019, MBA program details, scholarships and more, please visit the school website.
This article has been edited and republished with permissions from Clear Admit.
Jul 24, 2017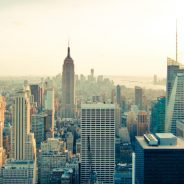 As an international media and financial center, New York is teeming with opportunities for both prospective b-schoolers and MBA graduates alike. The New York metro area is a plethora of high-quality MBA programs that cater to any number of business interests, which lead to some well-paid job opportunities.