Post tagged "stern-school-of-business"
Mar 19, 2018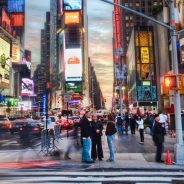 Let's explore some of the most interesting stories that have emerged from New York City business schools this week.
---
Columbia Business School recently published research surveyed from 18 different countries, which uncovers that "television news is by far the most dominant and influential news source and the number of news sources that people rely upon and trust has a direct correlation with their income levels."
CBS professor of business Andrea Prat explains, "Countries around the world are experiencing information inequality, with a distinct subset of the population depending on just one or two sources for news. In turn, this makes a certain set of large news organizations particularly powerful."
The research points out several different, important conclusions:
"Television-based organizations are the most powerful commercial news organizations."
"News sources that cater to information-poor audiences have greater 'media power.'"
"News consumption appears to be highly unequal."
"There is no evidence that public service broadcasting reduces information inequality."
You can read more from the report here.
"Another one bites the dust," writes CNN Money journalist Danielle Wiener-Bronner, remarking the full-scale closure of the once-iconic toy distribution empire Toys 'R' Us. Wiener-Bronner notes that the closure comes around six month after the chain filed for bankruptcy in fall of 2017, struggling for years to compete with other distribution chains like Wal-Mart and Amazon.
Tulin Erdem, chair of NYU Stern's Marketing Department, spoke with Wiener-Bronner about the news, noting that while nostalgia can be very powerful when it comes to marketing, it just isn't enough sometimes.
"You can have a comeback with [nostalgia], but you can't sustain it," she said.
While Toys 'R' Us stores will be effectively shutting down in the U.S. and UK, and upwards of 30,000 employers will lose their positions, the closure will never erase the sheer joy of driving a 2-seater child rider car in a department store. You can read the rest of the CNN Money report here.
The Hofstra University Zarb School of Business recently announced a completely new full-time two-year Co-Op MBA, which includes a six-month paid co-op experience opportunity at a leading regionally based corporation.
"Hofstra University's Co-Op MBA program provides students with an integrated educational and professional work experience in their field of study, allowing them to expand their experience and responsibility," the school noted in a recent press release. "With New York City's business community only 25 miles away, you'll also have access to many non-classroom learning experiences."
The program requires the completion of 38 to 45 credits, with classes available full-time, both day and night. The co-hort size will be between 25 and 30 students, offering 12 separate concentrations, including: accounting, business analytics, finance, and more.
Click here to learn more about the school's newest program.
Feb 23, 2018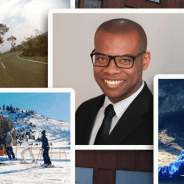 Clear Admit recently profiled many of the standout students from the NYU Stern MBA Class of 2019, which you can read below.
---
New York University's Stern School of Business got the party started this summer as the first leading business school to share a profile for its incoming Class of 2019. That profile, published in late July, revealed a 4 percent uptick in application volume over the prior year. At the same time, the school admitted significantly fewer students—822 this year as compared to 871 last year—which means that those who got in did so against greater odds.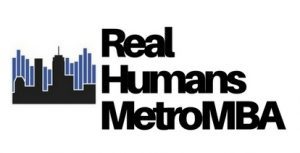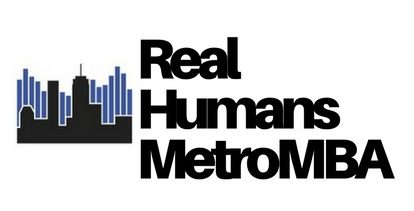 This increased selectivity may have contributed to the rising GMAT scores among those who got the nod. Both average and median GMAT scores increased year over year. The average GMAT score jumped six points, from 710 to 714. The median score increased even more significantly, from 710 to 720. Average GPA, though, slipped slightly, from 3.51 to 3.48.
As the school's admissions process grew more selective, the enrolled class grew more diverse. The incoming class is 38 percent female, up from 35 percent the prior year. International students also increased to represent 37 percent of the Class of 2019, up from 35 percent in the Class of 2018.
In terms of the work experience they bring with them, more members of the Class of 2019 come from the financial services industry (29 percent) than any other. Another 12 percent of the class came from consulting. Students with government/non-profit, tech, and military backgrounds followed, at 7 percent each.
While some of these statistics hint at both the diversity and the high caliber of the incoming class, nothing brings that to life more than a look at some of the real students who enrolled. We spoke with five of them—drawn from Massachusetts, Texas, Michigan, India, and Lebanon respectively—to learn more about why they chose Stern, how they hope the Stern MBA will help them transform their careers, what advice they would offer to applicants navigating the admissions process right now, and more.
Perhaps not surprising, NYU Stern's New York City location factored highly into the decision-making process for many of the students we asked. But so too did its community—including how approachable and friendly current students were to prospective students and the school-wide emphasis on IQ + EQ (emotional quotient)—and its curriculum, which has a strong core but also gives students the opportunity to explore electives early on and offers specializations in things like luxury marketing and technology. The reach of its alumni base was also a factor cited by several of the students we spoke with.
Read on to learn more about some standout members of the NYU Stern MBA Class of 2019.
Feb 21, 2018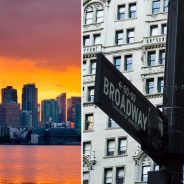 New York and Toronto are the largest cities in the United States and Canada, respectively. Both are major financial and cultural centers, and home to millions of hard-working students, employees, and businesses.
Both metros are also home to a number of quality business schools, each with their own prestigious full-time MBA programs. How do New York and Toronto compare as cities and as destinations for your full-time MBA studies? Let's take a deeper dive and see.
Location
The most bustling and populous metro in the United States, New York City is is the capital of the business world. More Fortune 500 companies are headquartered here than in any other city. The Big Apple is not only home to Wall Street and the world's largest financial institutions, but also media, marketing and advertising companies. New York is an enormous city and, unfortunately, expensive to live in, so it may not be for everyone.
When looking at metros with bustling financial sectors and companies, New York is often is the first to come to mind. But how about it neighbor to the north? Toronto is also considered one of the world's fast-growing financial hubs. An article on the Huffington Post explains how Toronto has risen into the top 10 of the world's most important financial centers. According to the Global Financial Centres Index from Z/Yen Group and Qatar Financial Centre, Toronto has surpassed Chicago and Boston to become the second-most important financial center in North America, and eighth in the world.
According to one unidentified New York banker quoted in the Global Financial Centres Index survey, "Toronto seems to get stronger and stronger. A number of our rivals have opened up subsidiaries there."
New York City Full-Time MBA Programs
What stands out about these programs?
A Columbia MBA opens up countless career options and is sure to pay off in the long run. The median starting salaries for Columbia MBAs is $125,000, with 34 percent of full-time MBA of graduates being employed in the financial services industry. Students may assemble their own elective tracks, but the school also provides recommend course tracks for students interested in careers in entrepreneurship, healthcare, marketing, media, real estate, value investing, and social enterprise.
Meanwhile, Stern's MBA curriculum gives students tons of flexibility, and allows degree seekers to choose one or two MBA specializations, NYU allows up to three specializations from 20 plus options. Stern makes sure that all students enrolled in the full-time program are ready for business school: Stern hosts a mandatory two-week orientation program in August called "Launch" as well as a special "Summer Start" program that allows students the school believes may need additional preparation to earn up to six credits before starting courses with their classmates in September.
Both Gabelli and Zicklin's full-time programs feature cohort-based structures. Gabelli's program features a New York immersion experience where, over the course of five days, students are exposed to a number of company visits with corporations like Deutsche Bank, Money.net, and Hewlett Packard. As an alternative to completing a major, Zicklin students may pursue a joint JD/MBA in conjunction with Brooklyn Law School or New York Law School.
Toronto's Full-Time MBA Programs
What stands out about these programs?
DeGroote's full-time MBA is a 16-month program ideal for candidates who are early in their career and want to gain advanced business knowledge in order to have more job opportunities. McMaster is one of only four Canadian universities ranked among the top 100 in the world, including by premiere publications like The Financial Times.
Ivey's full-time program stands out because it can be completed in one year. During the year, students will learn business essentials from Canada's only case-based MBA program. Students are able to experience real-world business scenarios through more than 300 cases a year, providing them of hands-on experience for how to best handle a variety of business scenarios.
The Sculich School of Business full-time MBA program is non-traditional due to its amorphous teaching format: The organization, pedagogy, and style of classes is determined solely by the most effective way to teach a particular course. This means that while some course instructors make extensive use of case studies, others do not. Other approaches to delivering courses include in-class presentations, role-playing exercises and visiting speakers and business leaders.
Schulich's program, however, is on the more expensive side when it comes to Toronto metro business schools. The current full cost of the program in 2018-19 is $77,900 CAD for Canada residents, and $99,400 for international residents. While the tuition costs are actually higher than the likes of NYU Stern or the Columbia Business School full-time programs, because of the cost of living in New York City, the price is actually negligible—especially for Canadian residents.
Schulich/NYU/Columbia Full-Time MBA Costs
| York/Schulich | NYU/Stern | Columbia Business School |
| --- | --- | --- |
| $57,000 (Canada Residents) | $69,086 USD | $71,544 USD |
| $77,900 (Full Cost, Canada Resident) | $110,562 (Full Cost, U.S. Resident) | $107,749 (Full Cost, U.S. Resident) |
Ryerson's full-time MBA stands out thanks to its Management of Technology and Innovation (MBA-MTI) program, which provides graduates with skills in problem-solving, critical thinking, communication and collaboration. Despite it's technical sounding name, the MBA-MTO is not a technical program. Instead students enrolled in this track graduate with the skills needed to manage within companies that are focused on tech and innovation.
Breaking Down the Numbers
Even for those who do not pay extra for room and board, expenses for U.S. residents studying at many NYC business schools will be higher than their neighbors to the north. According to Numbeo, the cost of living in Toronto is 24 percent less than the cost of living in New York City, and rent is nearly 40 percent less.
However, the value of the individual school tends to favor New York City programs over its Toronto counterparts. NYU Stern is currently the 12th overall on the U.S. News & World Report 2018 ranking, with CBS coming even higher at 9th overall. The ranking comparison remains consistent with The Economist as well, with CBS coming in 9th (again), Stern coming in 14th. The highest ranked Canadian program in The Economist ranking—Ivey Business School—came in 59th.
NYC/Toronto MBA Rankings
| School | Financial Times Ranking (2018) | The Economist Ranking (2017) |
| --- | --- | --- |
| NYU Stern | 23 | 14 |
| Columbia Business School | 7 | 9 |
| Ivey | 90 | 59 |
| Schulich | NR | 69 |
The higher rankings and costs tend to, unsurprisingly, have a high correlation with financial output. MBA graduates from higher-ranked NYC metro schools tend to do better in terms of salary and bonuses. As previously mentioned, CBS Class of 2017 MBA grads pulled in a median annually salary of $125,000. Class of 2017 Schulich grads, in comparison, made an average median salary of around $90,000 USD.
---
For more information on the best full-time programs, check out our New York City and Toronto metro pages.
Feb 19, 2018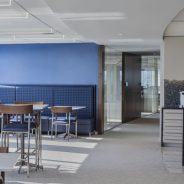 Navigating job applications and interviews after all the hard work of earning your MBA can be tiresome. After devoting a year or more of your time to gaining the skills of a top business professional, shouldn't future companies be knocking down your door?
It might not be that easy, but there are certainly a number of companies currently seeking the best and the brightest up-and-coming business leaders, who acknowledge the kind of skills an MBA can contribute to their team. Among them is Strategy&, one of the top recruiters of MBA students at business schools throughout the world.
For MBA graduates looking for careers in the consulting industry, Strategy& could be the perfect opportunity to break into the field and develop critical skills in strategy and consulting. And as an MBA graduate with a wealth of knowledge within the industry, companies like Strategy& are probably also looking for you.
About Strategy&
Strategy& was established more than 100 years ago by Edwin G. Booz, eventually being known for most of its life as Booz & Company. In 2014, the firm was acquired by PricewaterhouseCoopers (PwC), when it was renamed to Strategy&. The firm is headquartered in New York City, with more than 57 offices throughout the world. Today, the company features roughly 3,000 employees and more more than $1.3 billion in revenue.
Strategy& functions currently as the strategy consulting team for PwC, offering strategic solutions in an uneven business climate, helping companies to transform, invest in growth, and stay in tune with business trends even through rapidly changing times.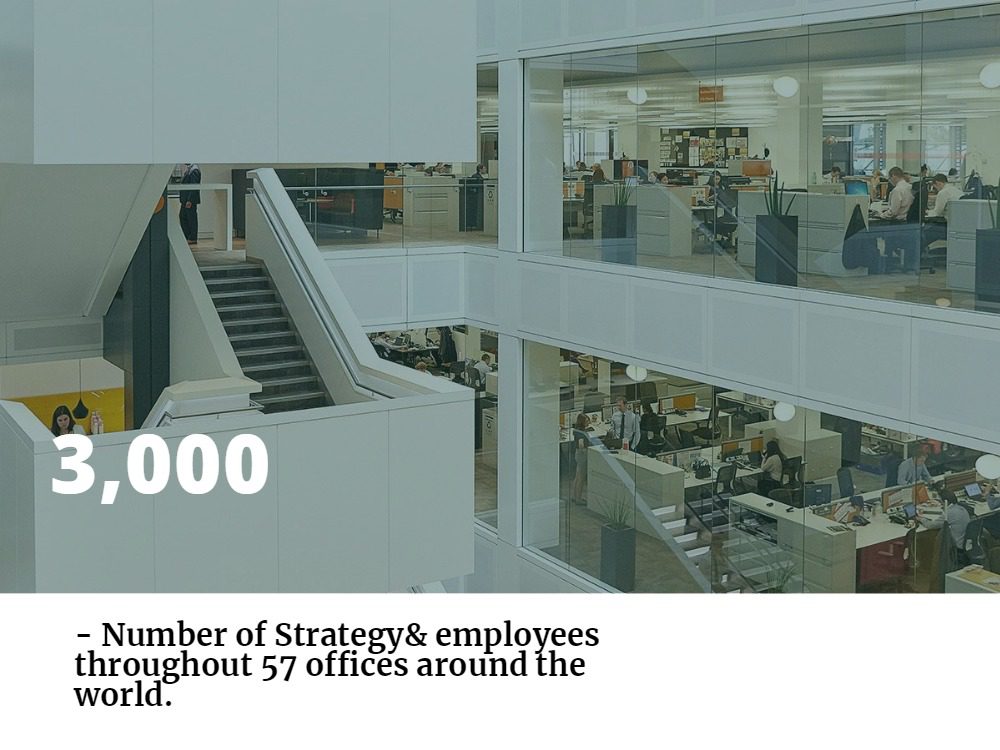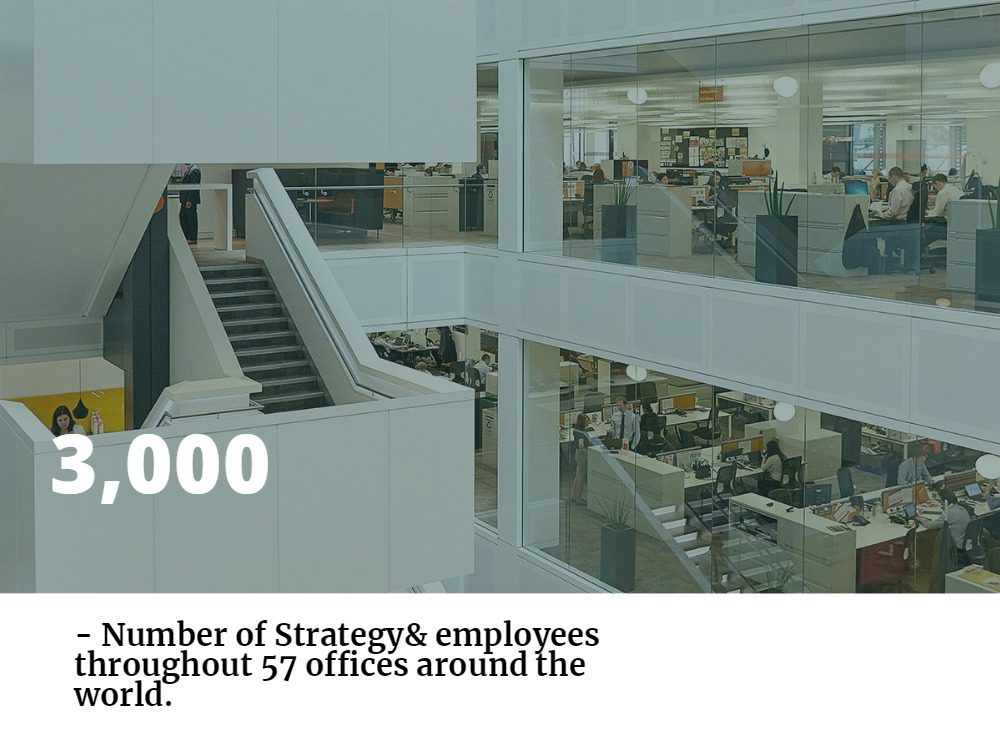 Why MBAs Love Strategy&
Strategy& is an active recruiter from business schools around the world, including top programs like Harvard Business School, NYU Stern, and INSEAD, among many others. The company is also supportive of staff who have not yet earned an MBA but hope to advance their business education. Strategy& even offers junior staff the chance to apply for full MBA sponsorship, and provides flexible work opportunities so students can pursue a degree while still maintaining their career.
The Strategy& consulting experience is shaped in a way that relies on mentorship, with a 1:6 ratio of partners to junior consultants. For MBA students—who have already demonstrated an interest in investing in their growth and education in the field—this type of setting means that class is always in session.
Life at Strategy&
New consultants at Strategy& can expect a clear and structured path laid out at the start of their career, with rapid career progression possible. New associates will advance towards roles as partners, typically spending two to three years at each level along the way.
While undergraduates would begin in associate roles, those with MBA degrees can jump right in at the senior associate level. Senior associates have the opportunity to develop their skills by working closely alongside clients to resolve complex issues and guide clients and their companies towards success. From there, MBAs could move upward into a manager role, then director, and finally partner.
The development of strong mentor relationships is seen as crucial at Strategy&. Mentors will provide a constant source of support for new associates, offering guidance as they move upwards through the company, choosing projects they are passionate about and forming strong professional networks. Mentors will also provide real-time feedback, helping pave the way for a successful career.
Landing a Job at Strategy&
Strategy& is an active recruiter of MBA programs throughout the country, where they may host events on campus and offer direct information to students on applying for positions at the company. Students from any program, even if the school does not actively recruit there, are able to apply directly for their internship and job openings through their website. Jobs are available at a number of the firm's locations throughout the country and around the globe.
Summer internship opportunities are a great way for students to get their foot in the door at Strategy&, and may end up leading to full time employment. This was the case for Bryan, now a director at the company and based out of Chicago. Bryan interned for the company during the summer while earning his MBA at the University of Chicago Booth School of Business. He completed his MBA in 2011, joined Strategy& as a full-time colleague, and is now a key member of the Technology Strategy team.
"I had the opportunity to do an internship with the firm between my first and second year at business school, and I came away impressed with the caliber and character of the people at the firm," Bryan said of his experience with Strategy&. "In only nine weeks, the camaraderie and professional bonds that I was able to develop with my teammates, fellow interns and leaders at the firm was special."
Feb 15, 2018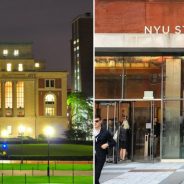 What happens when you pit two of the New York metro's top business school's against each other in a head-to-head duel of MBA might? It's a school vs. school showdown, as we compare Columbia Business School to the Stern School of Business. Let's take a deeper dive! Continue reading…
Feb 7, 2018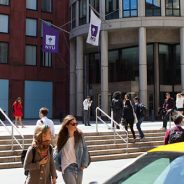 Pursuing an MBA is a shrewd move for anyone looking to earn a competitive salary right out of school. Though attending a renowned school can up the price tag of earning an MBA, it may also increase the overall return on investment. According to an article in U.S. News & World Report, "… graduates of top-tier business schools usually earn higher starting salaries than their peers who went to lower-ranked schools."
It's not jut the opportunity to have a lucrative job right out of school that makes a high starting salary appealing. An enviable starting salary could mean more earning potential down the line. However, a top-tier school may seem out of reach for low-income applicants. After all, how can you enjoy the return on investment if you can't afford to invest in the first place?
Luckily, many prestigious business schools offer resources for students from different socioeconomic backgrounds. Below, we've outlined the resources available for low-income applicants at five of New York City metro's best business schools.
How NYC Business Schools Help the Underprivileged
Columbia Business School
Columbia Business School offers need-based awards to many students, which may result in anywhere from $7,500 to $30,000 in tuition support. Nearly half of applicants receive need-based scholarships, which are automatically renewed at the start of the second year. Columbia students can also apply for private and federal loans. To create incentive for students to choose careers in public and nonprofit fields, the school offers a Loan Assistance Program for students who utilize their education to pursue these paths. Students are eligible to apply for this program for up to five years after graduation. Depending on the extent of students' debt, they may receive anywhere from $2,000 to $10,000 of annual support. Columbia students may also receive merit-based scholarships, such as the Columbia Fellows Program, which may cover full or partial tuition and is granted to applicants with an outstanding track record in leadership and creativity.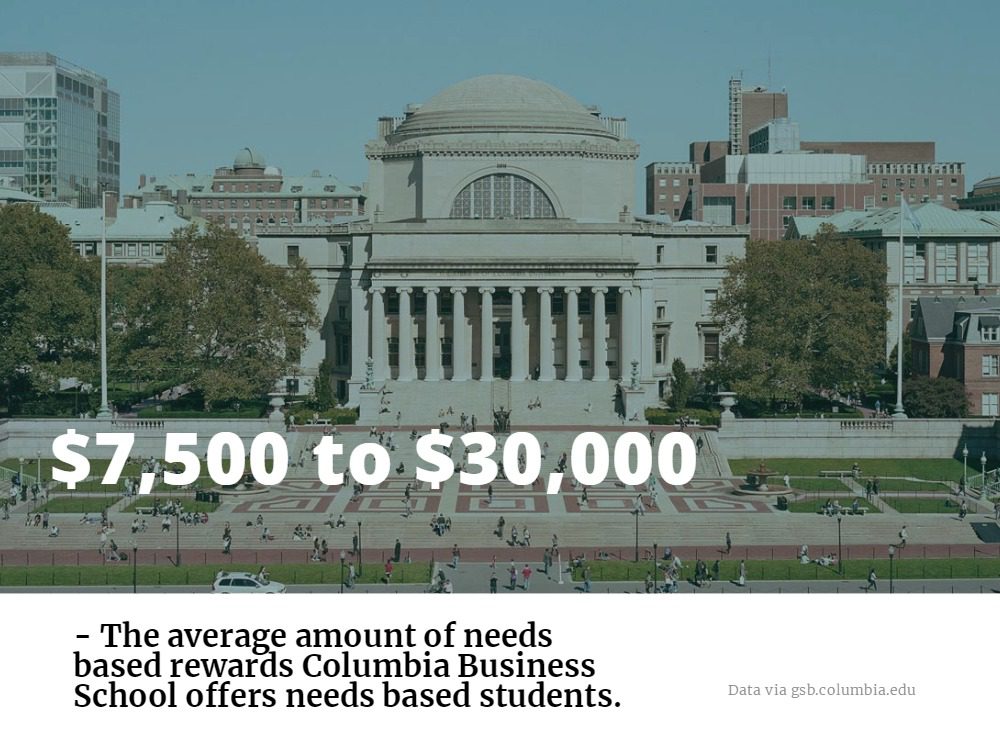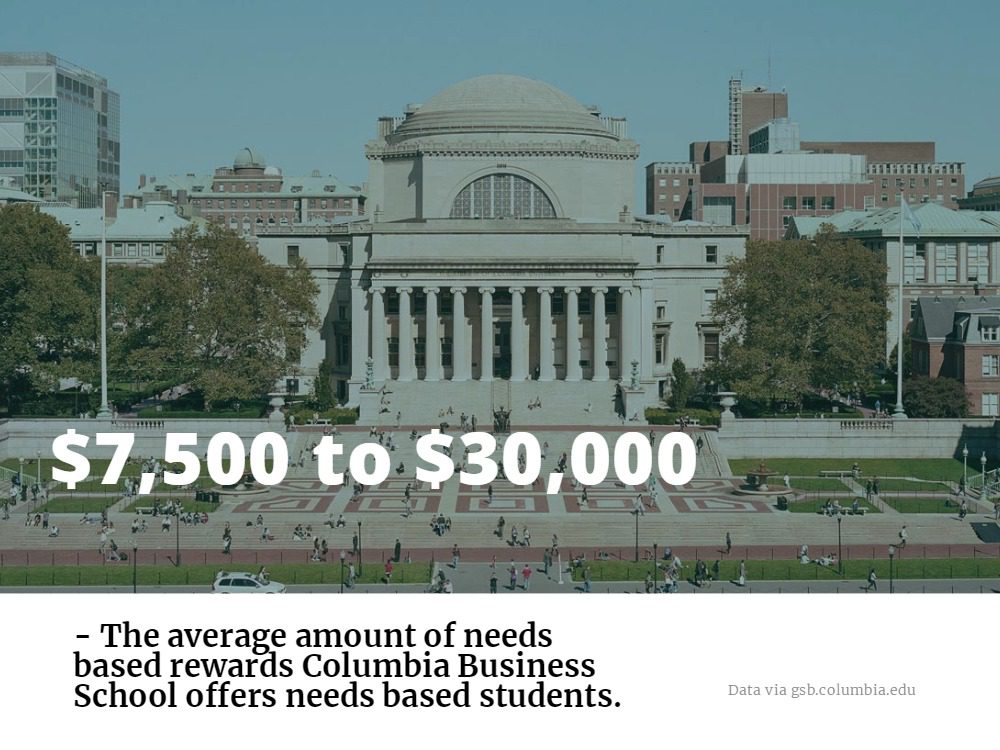 Stern School of Business—New York University
NYU's Stern School of Business offers a variety of scholarships for high-achieving applicants. According to the school's website, nearly a quarter of students who enter the full-time MBA program receive a merit-based scholarship. There are also additional merit-based opportunities for students coming from different backgrounds and perspectives. Scholarships like the Advancing Women in Business Scholarship and the Forte Fellowship are particularly geared toward female-identifying students, to support women in business. The ROMBA Fellowship aims to help LGBTQ students succeed in business education. The Consortium Fellowship exists to increase the number of minorities such as Hispanic Americans, Native Americans, and African Americans in business school as well.
Gabelli School of Business—Fordham University
At the Fordham University Gabelli School of Business, graduate students may be eligible for federal financial aid, merit scholarships, or a variety of graduate assistantships. Awards based on academic excellence range from $10,000 to full tuition. Exceptional students may be eligible for awards like the Dean's Premier Scholarship, which includes a $20,000 living stipend, and may include a stipend toward one of Fordham's global programs. Students can also apply for a plethora of need/merit-based scholarships, like the Hitachi Diversity and Inclusion Scholarship, which seeks to help underrepresented minorities finance their education.
Rutgers Business School, Newark and New Brunswick
The Financial Times ranked Rutgers Business School among the top 50 MBA programs for return on investment in 2017, citing a 130 percent increase in salary for students within three years of completing their degree. Moreover, the school's website states that, "More than 80 percent of Rutgers students receive some form of financial aid." Moreover, at $31,011 per year (not including fees), this program is far more affordable than many other prestigious schools. Students can apply for federal or private loans, grants, and an array of scholarships. In addition to the awards offered by the Rutgers Business School Graduate Scholarship Fund, the Rutgers website lists 30 fellowships, scholarships, and partnerships. The Ralph Bunche Fellowships, for example, provide tuition remission, and a $15,000 living stipend to minority students from disadvantaged socioeconomic backgrounds.
SC Johnson Graduate School of Management—Cornell University
Around 30 percent of entering the SC Johnson Graduate School of Management students receive some level of scholarship support. Scholarships like the National Society of Hispanic MBA's (NSHMBA) and the TOIGO Fellowship specifically seek to help underrepresented minorities. The MD MBA Dual Degree Program and Lee Family Scholarship supports students on the rigorous path to receive their MD/MBA. Additionally, Cornell's Park Leadership Fellows Program awards full tuition to up to 25 MBA applicants annually. The award is granted based on personal and professional achievements, academic performance, social contributions, and leadership. Students can also apply for federal and private loans.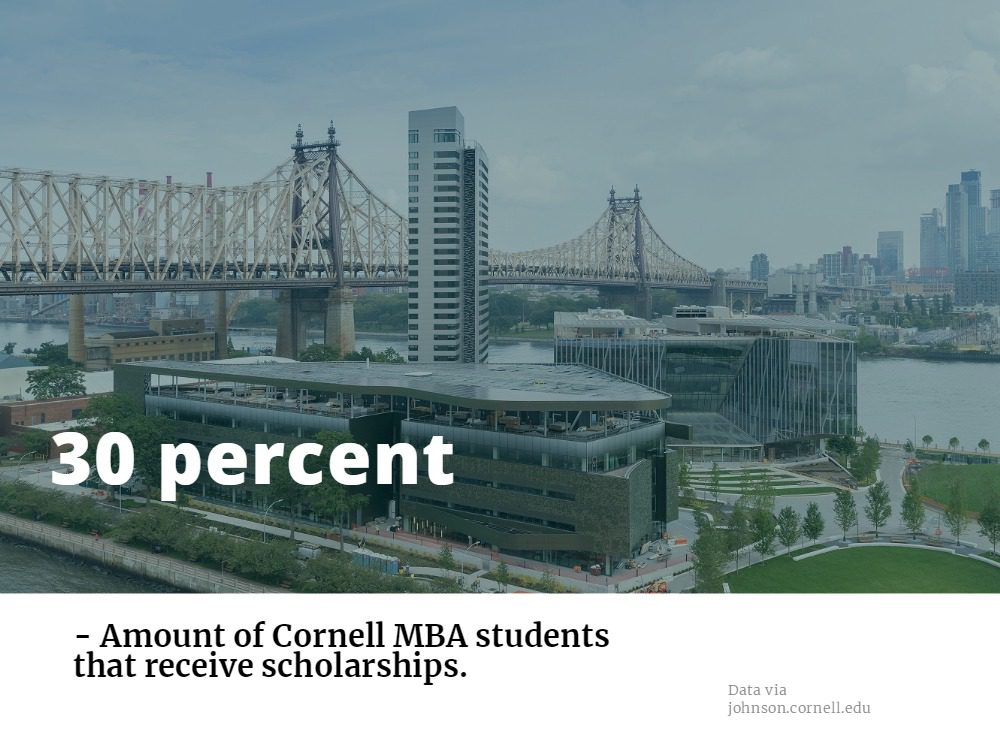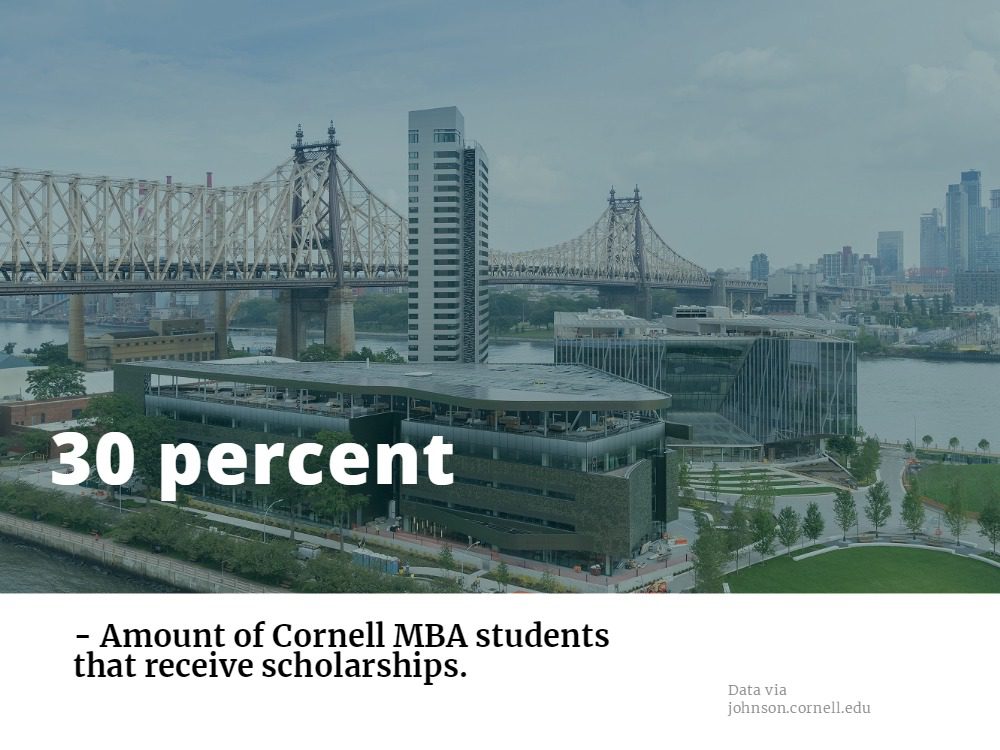 Dec 27, 2017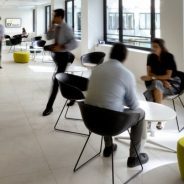 After the hard work and sweat of earning an MBA degree, you've probably thrown yourself into searching for the perfect job to match your new found expertise. Luckily, some of the world's top companies are also looking for you.
Companies like EY-Parthenon are always looking to recruit top MBA talent seeking careers in strategy consulting. A division of Boston-based EY (formerly Ernst & Young), one of the world's top professional services firms, EY-Parthenon is a strategy consultancy which aims to combine innovative thinking with clients' smarts to create actionable strategies that can cause a real impact in today's business world.
MBAs Love EY-Parthenon
For MBA graduates looking for a career in strategy consulting, there are few places that can provide the unique combination of diverse clients and rewarding entrepreneurial work that EY-Parthenon offers. Comments from Parthenon's MBA-holding consultants on why they love their job range from the incredible relationships they get to build with clients to the competitive benefits package they receive (including a night at the EY suite at Yankee Stadium).
"There is certainly an attitude in the New York office that we work hard but ensure that we find that balance necessary to enjoy the great benefits of working with wonderful colleagues in the best city in the world," commented a graduate of NYU's Stern School of Business and current Senior Consultant at EY-Parthenon.
For Adam, a graduate of the University of Chicago Booth School of Business and current Vice President at the Shanghai office of EY-Parthenon, working at the company has given him the opportunity to use his industry specific expertise to benefit a diverse set of clients.
"[A]t any given time, I may be leading a two-week diligence for a private equity client while also working on an eight-week corporate strategy engagement," he says. "Having such a variety of engagements while still being able to be focused on very strategic work within a single sector practice is what I think sets EY-Parthenon apart."
Life at EY Parthenon
As a consultant at EY-Parthenon, MBAs will play a critical leadership role in the company. Serving as the primary contact for clients, MBA graduates will have the chance to get their hands dirty right away, developing and executing work plans for a diverse client set. Consultants will use their knowledge of teamwork, leadership, analytics and communications to excel in the role.
The consultant career track at EY-Parthenon consists of various phases, beginning with work stream leadership—a focus on gaining the crucial analytical skills needed to best help clients—and ending with client management, the final stage before moving into a role as a partner or managing director. EY-Parthenon accelerates individuals through their careers and have no official timetable for new consultants outside of their own ambition and ability to take on responsibilities.
According to anonymous profiles on Glassdoor, consultants at EY-Parthenon make an average of $173,814 annually.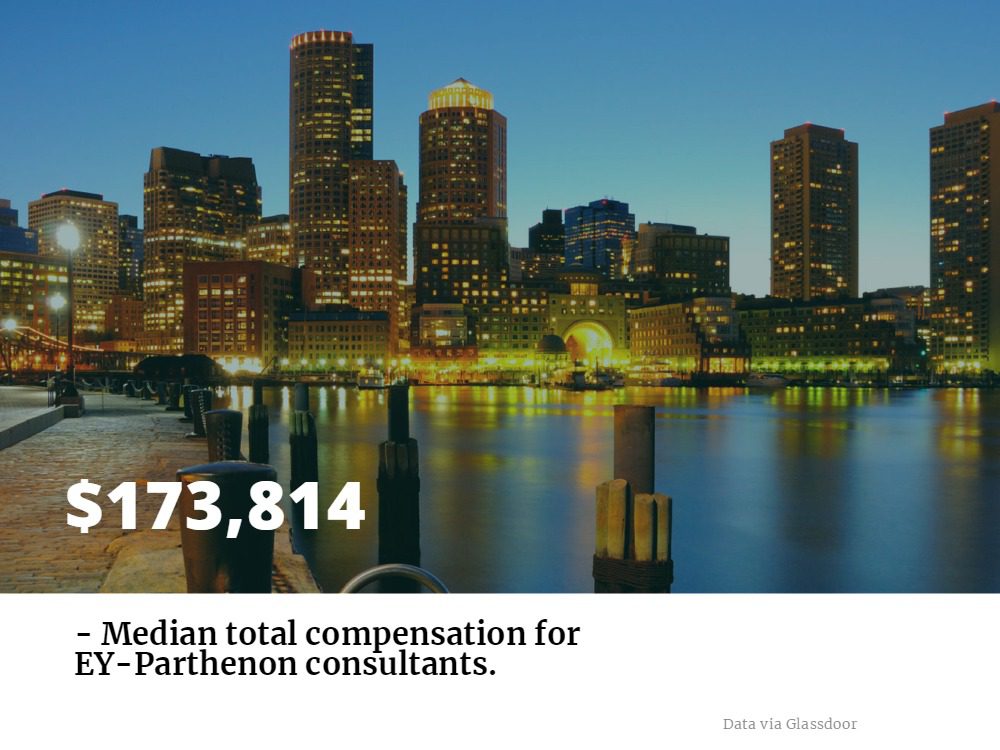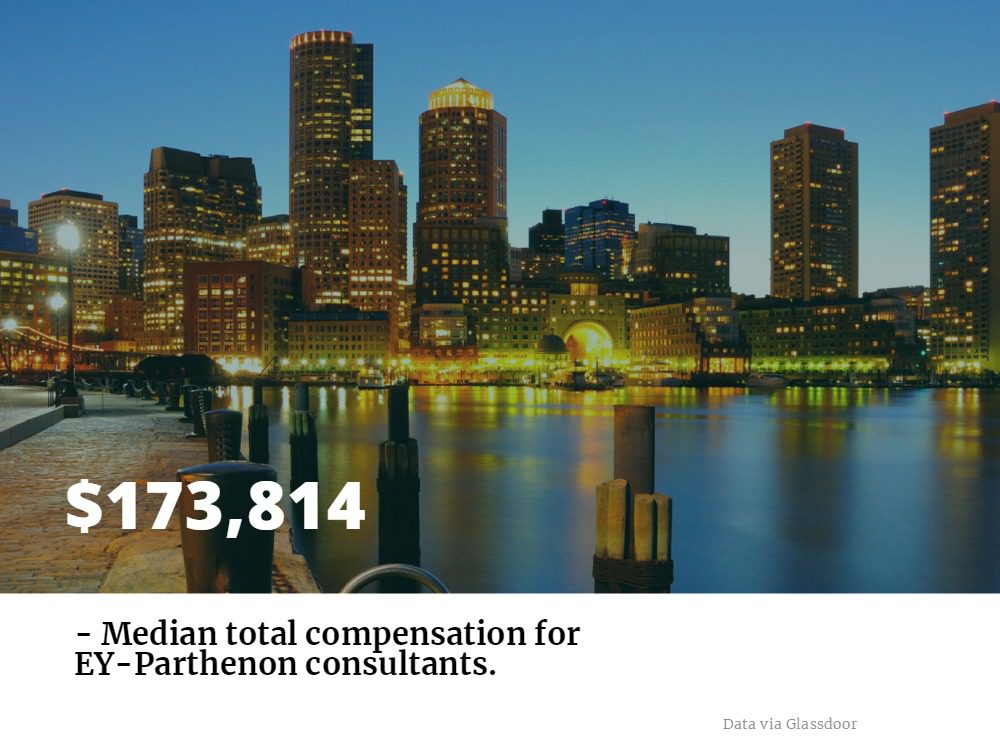 Landing The Job
Anyone can apply for a consultant role at EY-Parthenon, but the company also actively recruits at a number of undergraduate and graduate business schools. The MBA programs the company recruits from are spread throughout the world, and include some of the United States' top programs, such as Harvard Business School, Kellogg School of Management, and the Stanford Graduate School of Business. The company also heavily recruits at international schools like INSEAD and the London Business School.
MBA students in their second year may apply directly for a full-time consultant role with the company, and first year students are eligible to apply for the summer consultant position. Any student attending a school that EY-Parthenon directly recruits from should check for the specific instructions on how to apply to these roles, typically through their university's career services. The interview process for these schools typically takes place over two rounds, with the first round taking place on campus and second round interviews at the one of the various global Parthenon offices.
For more information on the company and job opportunities for current MBA students and graduates, check out the official EY-Parthenon MBA job page.
Dec 20, 2017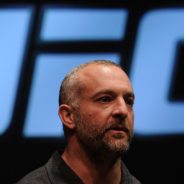 "Never be the smartest guy in the room. Surround yourself with talent."
Dec 13, 2017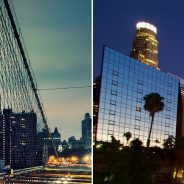 The battle for hip-hop supremacy may have ended in the '90s, but we can keep the East Coast-West Coast beef alive while looking at full-time MBA programs in New York City and Los Angeles.
Both cities are home to top business schools and are ripe with employment opportunities in booming industries. But which is best for you? Let's take a deeper dive.
Location
We'll start with location, location, location.
The most bustling city in the country, NYC is is the capital of the business world. More Fortune 500 companies are headquartered here than in any other city. The city is not only home to Wall Street and the world's largest financial institutions, but also some of the largest media, marketing, and advertising companies. While New York City can be daunting in its size, it's also furiously expensive to live in, so it may not be for everyone. Getting to know the city's vast public transportation system is a must and it can get pretty cold in the winter, so if you're looking for beaches, keep reading.
Meanwhile, LA is Tinseltown. The city's economy is driven by entertainment industries like television, film, video games, music recording, and production, but also by international trade, technology, petroleum, fashion, apparel, finance, telecommunications, and tourism. In the 2017 Global Financial Centres Index, Los Angeles was ranked as having the 19th most competitive financial center in the world, and sixth most competitive in United States. The city is also the largest manufacturing center in the western United States, with the ports of Los Angeles and Long Beach comprising the fifth-busiest port in the world and a vital trade route within the Pacific Rim.
New York City Full-Time MBA Programs
Full-time MBA Programs in New York City include:
What stands out about these programs?
A Columbia MBA opens up countless career options and is sure to pay off in the long run: The average starting salaries for Columbia MBAs is $104,000, with 37 percent of full-time MBA of graduates being employed in the financial services industry.
Meanwhile, Stern's MBA curriculum gives students tons of flexibility, and allows degree seekers to choose one or two MBA specializations, NYU allows up to three specializations from 20 plus options.
Both Gabelli and Zicklin's full-time programs feature cohort-based structures. Gabelli's program features a New York immersion experience where, over the course of five days, students are exposed to a number of company visits with corporations like Deutsche Bank, Money.net, and Hewlett Packard. As an alternative to completing a major, Zicklin students may pursue a joint JD/MBA in conjunction with Brooklyn Law School or New York Law School.
Los Angeles Full-Time MBA Programs
Full-time MBA Programs in Los Angeles include:
What's special about these MBA programs?
Anderson features a Business Creation Option for MBAs, which gives students the chance to start their own businesses while still in school. Meanwhile, the Special Project Option challenges groups to tackle problematic issues that impact an entire industry.
Chapman's full-time MBA curriculum features three main components—core/required courses, a capstone course, and elective courses. Students have several track options available to concentrate their studies, including: Corporate Finance, Marketing, Investment Management, Entrepreneurship, Information Systems in Digital Times, and more.
Graziadio full-time MBA students have the option to spend a trimester abroad in the fall term of their second year at one of Pepperdine's partner universities in Africa, Asia, Europe, Latin America, or Oceania.
USC MBAs have required study-away coursework called PRIME International Experiential Learning, a 10-day site visit overseas. Students must complete industry—and company-oriented recommendations in capstone projects that incorporate concepts from global strategy and global economics.
At the Drucker School, students may choose two areas of concentration to focus their studies, and select elective within these areas of concentration. Concentrations are offered in: Strategy, Finance, Marketing, Leadership, Global Management, and Information Technology Management.
Jobs and Salary
When it comes to job placement, both New York and Los Angeles have their perks.
New York is home to business school with the highest job placement rate: Around 97 percent of Columbia Business School graduates receive offers within three months of graduation. The school's class of 2016 boasted an average starting salary of roughly $125,000 plus a $25,000 signing bonus. The top three industries that employ Columbia graduates are financial Services (37 percent), consulting (35 percent) and technology/media (10 percent).
Check out a complete breakdown of NYC salaries and employment opportunities, give our guide to getting paid in New York a read.
While Silicon Valley has a reputation for being the prime place for MBA jobs in California, LA has been catching up recently—and fast. Los Angeles has embraced the tech boom in a big way, with many Valley bigwigs and new startups alike moving their operations to Silicon Beach. With that in mind, the new era of LA innovation is creating some lofty starting salaries, particularly for MBA graduates.
Recent UCLA Anderson graduates earned an average starting salary of $121,250 with a $25,000 signing bonus, according to statistics released by the school. The top five industries to employ Anderson MBAs are in tech (30.6 percent), financial services (21.6 percent), consumer products (13.4 percent), and consulting services (13.4 percent).
Check out our guide to the highest MBA salaries in Los Angeles for more information.
Dec 11, 2017
When it comes to Italian high-fashion, names like Gucci, Versace, and Prada often come to mind. These companies, known for their quality products and timeless brands, are staples in both the fashion and business communities. Salvatore Ferragamo S.p.A., another Italian fashion company, is notable for not only their quality leather and fine wine, but also for their leadership, namely twin brothers and NYU Stern School of Business MBA graduates James and Salvatore Ferragamo.
All in the Family
James and Salvatore followed the footsteps of their father and company CEO Ferruccio, and grandfather Salvatore, who founded the brand in 1928. The company's current structure features each of the founder's six sons and daughters with a role on the board of directors, with other relatives also taking jobs within the organization.
However, the Ferragamo clan decided that only three members from the family's third generation should be involved in the family business. These three members were required to have a university degree, an MBA, three years of working experience outside of Ferragamo, and English and IT skills. James and Salvatore accepted this challenge: Both graduated from NYU's Stern School of Business with a BS in 1993 and again with an MBA in 1997.
What have the two Ferragamo heirs and Stern MBA alumni been up to lately? Both have been utilizing their strengths to push the Ferragamo brand to new heights in different ways.
Expanding "Made in Italy"
James is currently the Director of Women's and Men's Shoes and Leather Goods for the Salvatore Ferragamo Group. His responsibilities include overseeing all categories from bags to belts, with a focus on shoes. He briefly worked at Goldman Sachs before completing his MBA in 1997 and joining the family business. James was the first member of the third-generation Ferragamo's to enter the business.
According to James, a big part of innovation is collaboration. Since 2010, all leather goods collections have been created side by side with the brand's creative director, Massimiliano Giornetti. Together, James and Massimiliano have pushed Ferragamo into modern territory, while still respecting the brand's heritage.
---
---
"Together, we need to communicate Ferragamo's creativity," James told the South China Morning Post. "For Massimiliano, he pushes on the accelerator of creativity and creates novelty with the ready-to-wear. My role is to try and make sure that we have quality and never compromise on it."
Ferragamo has always prided itself on being "Made in Italy" and James says that will remain the brand's headlining message, even as it expands into new markets like China. "No matter what, all our products will always be made in Italy," he said, doubling down on his decision to keep all production inside of Italy in the near future. "My father had a very rigid point of view on this. Italy, to us, represents a certain uniqueness, and people love this idea of artisanship."
Resurrecting Il Borro
Instead of following the career trajectory of the rest of his family, Salvatore followed his true passion: wine.
"[My brother James] likes fashion, and I like wine, so it worked out perfectly," Salvatore told The Drinks Business.
Since graduating from Stern's MBA program in 1997, Salvatore has been tasked with expanding Ferragamo's brand portfolio into wine and agro-tourism at Il Borro villa. The Ferragamo family purchased the Tuscan vineyard in 1993 and Salvatore has led efforts to restore the estate and innovate the wine production business, while always sticking to the family's commitment to being "Made in Italy."
"Fashion and wine are both a question of lifestyle, personal taste, and sensibility," Salvatore told Wine Enthusiast. "When I was growing up, I was surrounded by a spirit of fine craftsmanship and careful attention to details that are the hallmarks of 'Made in Italy.' My family has always believed that this approach is the best way to express creativity, tradition and quality, and it's true in both fashion and wine. For example, all of the grapes that go into our wines are carefully chosen by passionate hands that give each bottle its own character."
In September, Salvatore revealed that Il Borro is producing an amphorae wine made with Sangiovese with the skins kept in contact with the clay vessel for one year. The clay is sourced locally and is made by a local amphorae maker. The wine "Unlike French oak, amphorae doesn't give the wine notes of tobacco or spices, it focuses more on the fruit notes of the wine," he said. Salvatore added that he is also experimenting with "a secret project" — a Chardonnay made with the same method.
Reflecting on NYU Stern
In 2006, James and Salvatore invited a group of Stern alumni to their flagship Fifth Avenue store. At the event, the Ferragamo twins were asked how studying at NYU Stern and working in New York helped them as they entered the business world.
"NYU helped me to balance my professional experience with my academic experience," James said. "Living and working in New York City provided the opportunity to understand the practical application of what I learned, as both a graduate and an undergraduate, whether it was about finance, fashion, marketing, or advertising."
"Studying in New York gives you the unique opportunity to learn in the business capital of the world and to be in contact with people from different countries, cultures, and businesses," Salvatore said. "This is very important as I am promoting Il Borro estate worldwide, and it is crucial to understand, recognize, and respect different cultures when entering into any type of global business relationship."
Fashion and Future at Stern
Recently, alongside the new Tech MBA, the Stern School of Business introduced the forward-thinking Fashion & Luxury MBA, which features several high-profile figures on its advisory board from the likes of Dolce & Gabanna, Tiffany & Co., Nike, Vogue and more.
For more information on the NYU Fashion & Luxury MBA, click here.