J.P. Eggers, NYU Stern Professor and Vice Dean of MBA Programs, Answers Our 5 Questions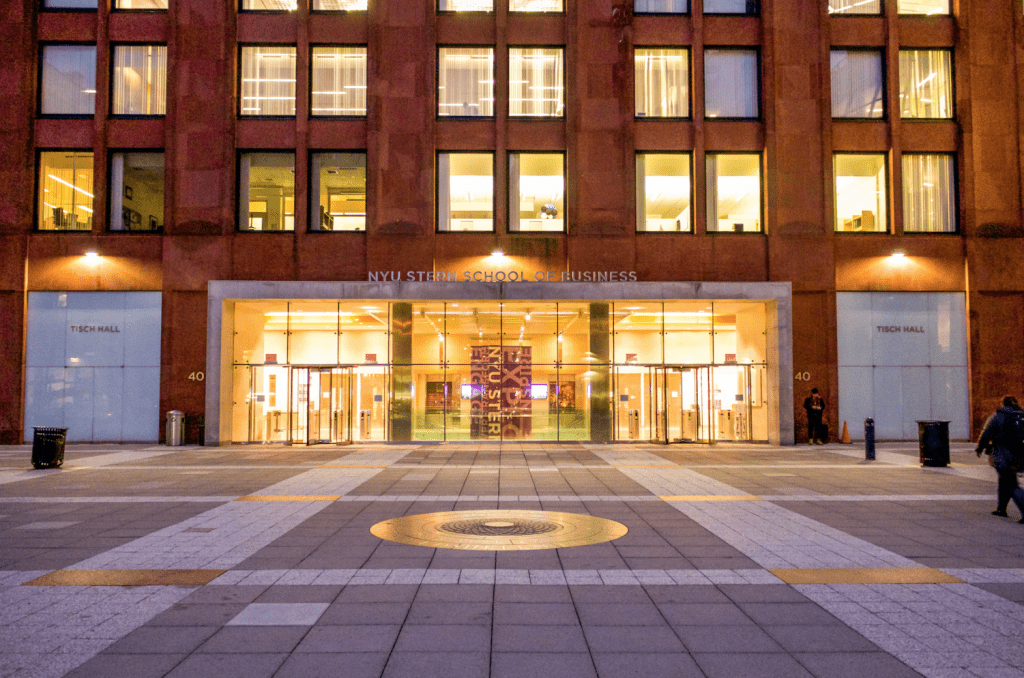 In our latest installment of the MetroMBA "5 Questions" series, we speak with J.P Eggers, Associate Professor of Management and Organizations and the Vice Dean of MBA & Graduate Programs at the NYU Stern School of Business. Eggers talks about the MBA program's new healthcare specialization, what students need to know before enrolling, and what makes NYU stand out when it comes to the business of healthcare.
---
1. Why Do You Believe The Time Was Right For NYU Stern To Introduce An MBA Specialization In Healthcare?
"Healthcare is an incredibly important part of the U.S. and global economy, and even more central to New York City given the hospital systems, pharmaceutical companies, and insurance providers within the broader region. As a result and in line with Stern's continued push to diversify the opportunity set for our students, this became a priority to make our ambitious goals in the healthcare space something visible and public."
2. What Particular Kinds Of Applicants Do You Believe Are Right For This Kind of Program?
"This specialization is a good fit for applicants interested in the health system broadly. The curriculum options range from insurance markets to pharma strategy to health-tech, so the scope is ambitious. We expect that students with an interest in finance and marketing roles within health-related companies, or those interested in consulting or banking opportunities with a focus on the health sector, will be most drawn to the specialization."
3. Is This A Sign Of More Unique MBA Specializations Coming To NYU Stern?
"We take our investments in specializations seriously, having been the first school to offer a FinTech specialization and having a broad range of specializations available. But we've found that many students have very specific interests when enrolling in an MBA program, and we will continue to explore and evaluate other opportunities."
4. Since NYU Stern MBAs Can Study Three Specializations, What Are Some Other Specializations You'd Recommend For Someone Studying Healthcare?
"Since healthcare is a 'vertical' (industry) specialization, I expect that any of our 'horizontal' (functional) specializations would pair nicely. For those interested in pharma roles, I would think that corporate finance, marketing, or strategy would make sense. For those looking at health systems or consulting, I'd think operations may be a clear fit. And for those interested in health tech, our product management, analytics, and innovation specializations may make sense."
5. Are There Any Unique Organizations In New York That Will be Part of the Healthcare Specialization?
"As part of Stern's continued commitment to leveraging the amazing resources that NYU has to offer, we will work with both the NYU School of Medicine and the NYU Wagner School of Public Service on aspects of the specialization. The integration of the health-focused track in the Endless Frontier Labs means that we will utilize our connections to the NYC startup ecosystem. And we will continue to explore potential partnerships beyond those."
---
To learn more about the NYU Stern MBA programs and specializations, head over to the official school website.
About the Author