Top MBA Jobs: Senior Financial Analyst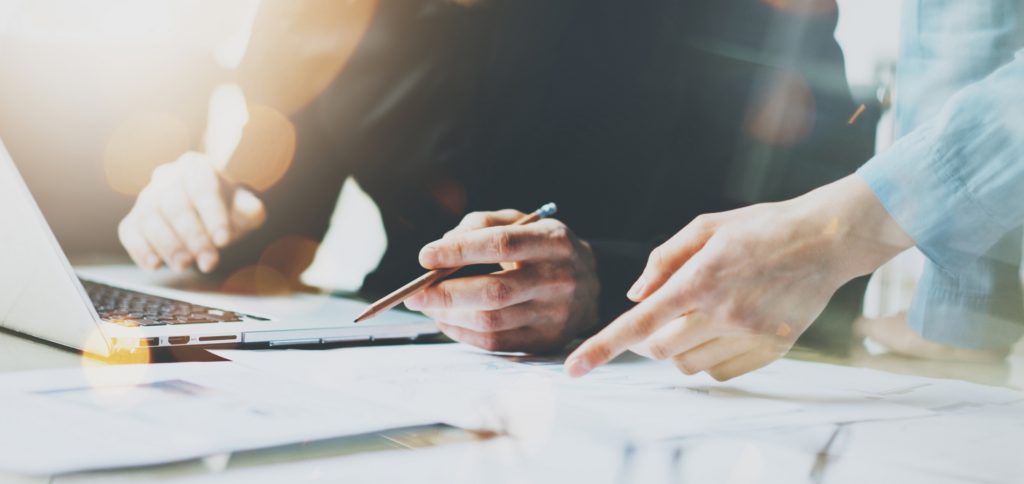 Working in financial services is one of the most coveted career paths for MBA graduates. It pays well; you can find a job anywhere in the world; and top companies recruit in finance. Unfortunately, all that means that there is a lot of competition. It can be tough to break into the financial services industry though rewarding. If you're interested in this lucrative career field, becoming a financial analyst might be the best place to start. Let's take a look at what senior financial analysts do, how much they earn, who's hiring, and where to earn your MBA.

What is a Senior Financial Analyst?
A senior financial analysts focuses on data. They examine financial data and come to conclusions that can be used to help companies make effective and profitable business decisions. More specifically, financial analysts pay close attention to the pulse of the economy.
They research macroeconomic and microeconomic conditions alongside business fundamentals to make accurate predictions about industries, sectors, and companies. By staying current on economic trends and business strategy, they can recommend when clients should buy or sell investments.
Successful financial analysts always stay aware of current developments in their specialized field. They need to know what's going on, and then from that information, be able to prepare financial models that predict future economic conditions. Think of financial analysts as experts in finance, who feel comfortable analyzing numerical data to write reports and generate solutions.
According to the U.S News & World Report, working as a financial analyst is a great idea. In its "Best Jobs" ranking, they rate it as the 15th best business job and the 79th best job overall. The Bureau of Labor Statistics predicts 10.9 percent employment growth for financial analysts between 2016 and 2026. An estimated 32,200 jobs should open up in that period.
Senior Financial Analyst Salary
In 2018, the median pay for a financial analyst in the U.S. was $85,660 per year, according to the BLS. However, it's a fairly wide range. According to the U.S. News, the worst paid financial analysts (the lower 25%) earn $65,390 while the highest earners (top 25%) earn $114,908.
It greatly depends on where you work, according to Glassdoor. At a company like Bank of America, you'll earn anywhere from $58,000 to $135,000 a year depending on your level of experience. At Google, the range is $69,000 to $177,000, and at Boeing it's $71,000 to $132,000.
Starting Your Financial Analyst Career
To get a job as a financial analyst, you at least need a bachelor's degree in business. However, that will only get you in the door at the junior level. If you want to be a senior financial analyst, you need an advanced degree from graduate school, which is generally an MBA from a top business school program.
That's because you're expected to have advanced quantitative skills in economics, finance, and statistics. You also require expert problem-solving skills, above-average communication skills, and the ability to crunch data to report clear, concise, and persuasive results.
Financial Analyst MBA Programs
Most top MBA programs send a large majority of their graduate into the financial services industry. It's one of the most popular career fields, and top companies are always seeking MBAs interested in finance. However, there are a few business schools that stand out.
Recently, the U.S. News & World Report just released its list of the "10 Best Finance MBA Programs." Here are our top three choices:
NYU Stern School of Business: Located in New York City, the financial capital of the world, NYU Stern offers an excellent MBA program for a career in finance. The curriculum spans everything from microfinance to global banking, sales and trading, public finance, and M&A. And in 2018, 33.8 percent of the graduating MBA class went into financial services—more than any other industry.
University of Chicago Booth School of Business: 31.6 percent of the Class of 2018 went into financial services at Chicago Booth, probably because the school offers such a strong emphasis on finance. In fact, there's a specific concentration for Analytic Finance, which teaches MBA students how to do cutting-edge analysis as practiced at hedge funds, investment banks, and risk management firms.
Wharton School of Business: Wharton tops many lists for the most sought-after MBA program for financial services. Its curriculum places a heavy emphasis on analytical and theoretical concepts for high-level financial careers. There's even a Wharton Finance MBA, which focuses on statistics, mathematics, and analytics. And 36.9 percent of the Class of 2018 accepted placement in financial services.
Who's Hiring?
Financial analysts are needed by a wide variety of companies and in a wide range of industries. You can work for local and regional bans, insurance companies, real estate investment brokerages, and data-driven companies. However, typically, you'll work in one of two major categories:
About the Author