Post tagged "toronto"
Aug 15, 2019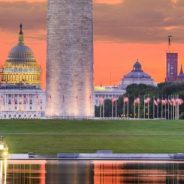 Registration is open for the 2019 Forté MBA Forums.  Designed for women considering an MBA, the Forums provide an ideal opportunity to learn more about the value of an MBA from admissions reps, alumnae, and current students at top business schools. Open to all women—career changers, college students planning the future, or career professionals looking to go to the next level—the events provide a distinct MBA advantage.
About the Forté MBA Forums
The MBA Forums are FREE and held in 11 cities across the U.S. and Europe. The events are a chance for women to build their peer support network and meet other successful businesswomen from a diverse range of industries. The MBA Forums offers exclusive insights into the MBA admissions process.
"The Forté Forum event provided the exact insights we were looking for," said Madeline Keulen, Forté MBA Forum attendee and 2019 HBS alum. "Most of the schools I was interested in had representatives at the event who could speak to the specifics of their programs, and panels of alumni enhanced the richness of the experience through their personal stories of why they chose to pursue an MBA. I have a much better sense of where I'd fit best."
2019 Event Dates and Locations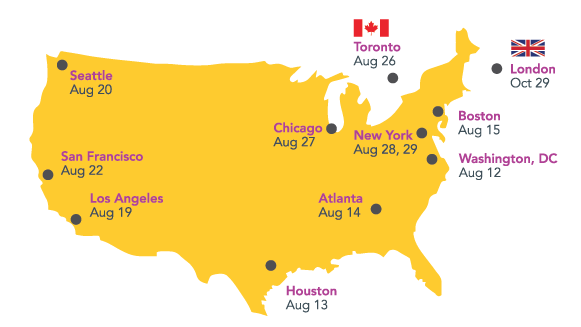 August 12, Washington, D.C.
August 13, Houston, TX
August 14,  Atlanta, GA
August 15,  Boston, MA
August 19,  Los Angeles, CA
August 20, Seattle, WA
August 22, San Francisco, CA
August 26, Toronto, Canada
August 27, Chicago, IL
August 28, New York City, NY
October 29, London, England
Sample Event Format
6–8:15 p.m. – Registration and School Fair
Connect with admissions at top business schools
Learn more about the admissions process
Find the right school for you
Networking reception
7–8 p.m. – MBA Alumnae Panel
Get advice and hear stories from top MBA women in a range of industries and at various career stages. Learn what motivated them to earn their MBA and the successes and challenges they've faced.
8:15–9 p.m. – Admissions Panel
Enjoy a panel of seasoned MBA admissions professionals from top programs. Learn more about admissions requirements, researching schools, applications, and financing.
Visit the site to see more details about locations and to register!
Jul 16, 2019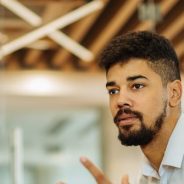 Considering business school? Join us at The MBA Tour Toronto on Saturday, August 17 to meet Columbia, University of Toronto, McGill, Chicago Booth, Ivey & more Top B-schools!
---
Jul 16, 2019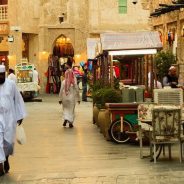 In our rapidly changing world, more and more financial centers have sprung up throughout the Middle East, Asia, and Africa, joining the ranks—and one might argue decentralizing the stranglehold—of established Western hubs. This week, we took it upon ourselves to investigate a few enticing job international MBA jobs.
Jun 13, 2019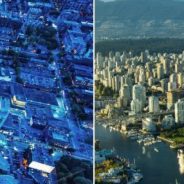 Should you get an MBA in Toronto or Vancouver? What are the benefits of each city, how much will each location cost, what can you expect in terms of job opportunities, and what MBA programs are available?
At a glance, the two Canadian cities are very comparable, offering similar big-city experiences for residents. However, when you dig a little deeper, some major differences arise. In our "Pick Your City" series, we break down two similar locations to help you choose your best MBA program.
Toronto or Vancouver: Cost of Living
Before we start digging down into the nitty-gritty details comparing Toronto to Vancouver, let's take a look at the facts. When it comes to how much it costs to live in each city, which city comes out on top? According to Numbeo, it's actually more affordable to live in Vancouver, if you can believe it.
To maintain the same standard of living in both cities, you would need $6,293 CAD in Vancouver compared to $6,900 CAD in Toronto (assuming you rent in both locations). This breaks down to:
Consumer prices in Vancouver are 8.72 percent lower
Rent prices in Vancouver are .18 percent higher
Restaurant prices in Vancouver are 11.46 percent lower
Groceries in Vancouver are 13.75 percent cheaper
Overall, if you live in Vancouver, your purchasing power is 13.41 percent higher than in Toronto.
However, a major cost of living difference between each city comes down to where specific residents live. According to data from Expatistan, a furnished apartment in the most expensive part of Vancouver can cost about 11 percent more than living in the most expensive part of Toronto.
Toronto or Vancouver: Culture
But what about when you start looking at living in Toronto or Vancouver outside of how much it costs? Lifestyle, activities, and culture can be a significant differentiator for where you want to live and earn your MBA. In many ways the cities are very similar; they offer all the same essential conveniences that you would expect from any big city.
Toronto Lifestyle
Toronto is the largest city in Canada. It's known for being the financial and cultural hub of the entire country. It has a global city vibe that's always bustling. Think of it as the New York City of Canada. If you love the city lifestyle, you may love Toronto.
When you are downtown in Toronto, you'll be surrounded by hundreds and thousands of people all going about their business at the same time. And speaking of business, Toronto's salaries are the highest in the country, and there are many incredible job opportunities (we'll talk about this more a little later).
One major selling point for Toronto is its extreme diversity. More than 50 percent of residents belong to a visible minority population group. Residents of Toronto come from all different backgrounds, cultures, and locations. It's a vibrant community for anyone from anywhere, which can translate to some incredible food, activities, and shops
Vancouver Lifestyle
Vancouver is also a big city, but it's a lot more laid back. People say the city has a more relaxed pace, which can mean it's a little boring if you're looking for nightlife. However, if you're looking for better work/life balance, Vancouver takes the lead.
However, that also means that business can be a little slower in Vancouver. Don't expect quite as high salaries or as many open jobs. Though there are still many companies thriving in the area, which we'll talk about more later.
One of Vancouver's main features is its landscape. It's surrounded by mountains, which makes it not only one of the most beautiful cities in Canada but one of the best for outdoor enthusiasts. There are many opportunities for skiing, kayaking, hiking, and more all within 30-minutes of downtown.
We also have to mention Vancouver's incredible public transportation. It has the world's longest fully automatic driverless train system in the world: Skytrain. It's known for its efficiency and regularity. There's also the Seabus, which ferries people to North Vancouver in 20 minutes.
Toronto or Vancouver: Job Opportunities
When it comes to job opportunities and the economy, Toronto stands out. The city is home to the Toronto Stock Exchange as well as being the headquarters of Canada's five largest banks (known as the Big Five). Also, many large Canadian and multinational corporations call the city home. You'll find jobs in almost every industry from technology to design, financial services, life sciences, education, arts, fashion, business services, tourism, and more.
Some of Toronto's top employers include:
Accenture
Bayer
AIG Insurance Company of Canada
CIBC
Ford Motor Company
Proctor & Gamble
Oracle
IMAX Corporation
Salesforce
Royal Bank of Canada
Xerox
As for Vancouver, it's consistently named one of the top five worldwide cities for livability and quality of life. And since the Port of Metro Vancouver is the third-largest port by tonnage in the Americas (beating out NYC), it offers some uniquely thriving industries, doing more than $172 CAD billion in trade with over 160 different trading economies annually. Vancouver is also a center of software development, biotechnology, aerospace, video game development, animation studios, and television production. There's also a strong focus on lifestyle and health culture, being the hub for Lululemon, Arc'teryx, Nature's Path Foods, and more.
Some of Vancouver's top employers include:
Best Buy Canada
BC Assessment
BC Hydro
HSBC Bank Canada
Fraser Health Authority
Nintendo
Oppenheimer Group
SPK Consulting
Arrow Transportation Systems
Toronto or Vancouver: MBA Programs
Both Vancouver and Toronto are home to some well-known business schools with quality MBA programs. We'll take a quick look at the top three programs in each location.
Toronto MBA Programs
University of Toronto Rotman School of Management: Rotman offers both a part-time and full-time MBA program with sixteen possible majors, including Brand Management; Business Design; Sustainability and Health Sector Management.
Wilfrid Laurier University's Lazaridis School of Business and Economics: The Lazaridis School offers both a part-time and full-time MBA program along with multiple dual-degree options with specializations in everything from Operations Management to Innovation and Entrepreneurship.
York University's Schulich School of Business: The Schulich School offers both a flexible part-time MBA as well as a full-time MBA. Students can specialize in more than twenty different areas, including Arts, Media & Entertainment Management; Organizational Studies; Business & Sustainability and Social Sector Management.
Vancouver MBA Programs
University of British Columbia Sauder School of Business: The Sauder School offers both a full-time and part-time MBA program with three pre-determined career tracks in Product & Service Management, Innovation & Entrepreneurship, and Finance.
Simon Fraser University Beedie School of Business: The Beedie School has both a full-time MBA and a part-time MBA. The school stands out for enrolling just 55 students each year and taking only 12 months to graduate.
Vancouver Island University: The Vancouver Island University offers a 14 to 16-month MBA program featuring 12 core courses in subjects such as Managing and Strategy; Foundations of Marketing; Foundations of Economics; and Basics of Accounting and Quantitative Methods.
May 28, 2019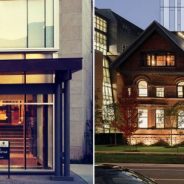 Apples or oranges? Steak or chicken? Toronto or Kingston, Ontario? If you're having a difficult time making a decision, you're not alone. When it comes to choosing the best MBA program for your needs, there can be more than one choice that seems like the "perfect" fit, so how make a final decision? It's not easy, but that's what we're here for.
Our School v. School series offers a point-by-point comparison of two highly respected MBA programs in Ontario: Queen's University Smith School of Business and the University of Toronto Rotman School of Management. Keep reading to see how each school stacks up. Continue reading…
Mar 4, 2019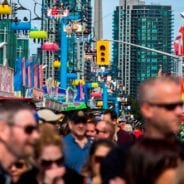 For many the MBA cost of entry might appear too high. One could certainly find more affordable alternatives, but it might not open the same doors that elite programs can. The choice is even more pronounced in Canada, which typically only cost a fraction that the elite U.S. schools offer.
We've taken it upon ourselves to profile five of the most affordable AACSB-accredited schools in Canada, which are testaments to the possibility that prospective b-schoolers can find a top-quality MBA program that won't break the bank.
The 5 Most Affordable Canadian MBA Programs
HEC Montreal, one of the best-regarded MBA programs in the world, is also extremely affordable. Students from Quebec pay $8,200 CAD in tuition and fees per year; French and French Belgian students also pay the same amount. Students from the other Canadian provinces pay $17,500 CAD, and international students pay $34,000 CAD.
Also located in Montreal, the John Molson School of Business at Concordia University is a highly-regarded institution that possesses multiple accreditations and high rankings from the likes of Bloomberg and other institutions. Like HEC, Molson also provides a very affordable education. Quebec students pay $5,900 CAD in tuition and fees. Students from the other Canadian provinces pay $13,300 CAD, and international students are charged $37,100 CAD.
The Sobey School of Business at Saint Mary's University in Halifax, Nova Scotia maintains multiple accreditations and is highly regarded by institutions such as Corporate Knights. For Canadian citizens and permanent residents, the total tuition and fees total just $29,546 CAD. For international students, tuition and fees total $41,635 CAD.
The highly-rated Ted Rogers School of Management at Ryerson University is located in the heart of Toronto, offering many professional opportunities to business school students. Canadian students pay $22,358.57 CAD in tuition and fees for their education. International students pay $35,818.86 in tuition and fees.
Located in the provincial capital of St. John's, the Memorial University of Newfoundland passes along the substantial subsidies it receives from the province along to its students. Students from Newfoundland and Labrador will pay $8,943.46 CAD in total tuition and fees. Students from the rest of Canada will pay $10,659.46 CAD, and international students will pay $12,891.46 CAD. These are some of the lowest tuition fees in the country.
These schools may increase tuition and fees in the future In addition, these are the base tuition rates, which assumes students complete all work on campus. International study-abroad programs raise the total amount of tuition and fees. These totals also do not include textbooks and living expenses (housing, food, clothing, Internet access, etc.). While some of these expenses are less than others, they all should be considered. Although cost should be a consideration, ensure that you choose a school that meets your needs and is in a location where you can thrive.
The five schools presented here all provide an excellent affordable Canadian MBA options. Ensure that you pick one that will help you achieve your career goal.
Feb 19, 2019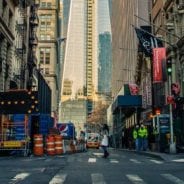 Finance careers continue to be a popular and lucrative option for recent MBA graduates. The work is varied, as finance relates to many industries and companies. In addition, the field is obviously very rewarding, with average graduate earning more than $140,000 according U.S. News & World Report. One of the most popular and well paid areas of finance is work at investment banks.
According to the Corporate Finance Institute, investment banking is the division of a financial institution that aides governments, corporations, and organizations through capital raising and mergers and acquisitions advisory services. Investment banks typically act as intermediaries between investors and corporations, and are often popular landing spots for MBA degree holders to bring their talents. Here's a look at some of the best new MBA jobs in the investment banking sector: Continue reading…
Jan 31, 2019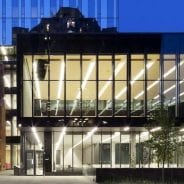 In our latest installment of the MetroMBA "5 Questions" series, we speak with Imran Kanga, Director of Recruitment & Admissions of the full-time MBA program at the Toronto Rotman School of Management. Kanga discusses what students should know before applying and the culture of the program.
---
What type of MBA student flourishes at Rotman?
"Students who flourish in the Rotman full-time MBA program are highly driven and motivated individuals who have demonstrated leadership potential and academic excellence in their prior work and education. Our students also demonstrate excellent communication and interpersonal skills and thrive in a team environment, which not only is a significant part of the program but also sets them up for success in the workplace after graduation."
What should prospective students know about the Rotman MBA program before they apply/start?
"The Rotman MBA program is a big commitment, both in terms of time and money. I would encourage prospective students, before they apply or start the program, to thoroughly research the program, the university, the city, and the career opportunities that potentially await them. It is important for them to speak to faculty, alumni, our career coaches, current students, and also the admissions team to understand what the requirements are and what they can expect from the program.
The FT MBA program is extremely rigorous and demanding, but it is also a very rewarding experience, and students need to be prepared before starting the program."
What makes Rotman stand out amidst other Canadian MBA programs?
"There are so many factors that distinguish the Rotman MBA from other Canadian programs. To focus on a few…
Being part of Canada's largest and top-ranked University, Rotman MBA students enjoy the benefits of not only all the resources that the business school offers but also the University of Toronto as a whole. This includes being part of an extended global alumni network and a strong brand that is globally recognized.
Our location in the heart of the largest city in Canada gives our students unfettered access to the largest business network in the country.
Rotman also has some unique labs such as the Creative Destruction Lab, which supports startups in technology and disruptive innovation to scale and also gives our students the opportunity to work with these companies. Our one of a kind Self-Development Lab uses advanced technology and analytics to help students improve their soft skills such as communication, negotiation and presentation skills."
How would you describe the culture of Toronto Rotman?
"The culture at Rotman is very much student success driven. Faculty, staff, alumni, and various other stakeholders work closely with students throughout their MBA journey to ensure that they are set up for success both during and after the MBA program.
At Rotman, we are also extremely committed to diversity and inclusion. Our students are extremely diverse, coming from all over the world and have different education and work backgrounds, which fosters a culture of knowledge sharing, support, and collaboration.
Our Dean Tiff Macklem is focused on continuous improvement, innovation, thought leadership, and research excellence, which is also central to Rotman's culture."
Where is your favorite place to visit in Toronto? Why?
"As a foodie, my favorite area of Toronto is the downtown core, which has a wide variety of restaurants and cuisines from all over the world, owing to the city's incredibly diverse population."
Jan 7, 2019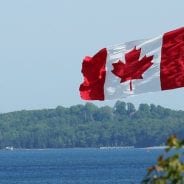 Applying to an MBA program without a GMAT score can be a tricky business. Most business schools in the U.S. and Canada require a competitive GMAT score to be considered for admissions. However, that's not always possible for every applicant.
If you are an MBA candidate who's not great at taking tests or earned a low GMAT score, don't worry; you're not out of luck. There are five programs in Canada that will accept your MBA application without the GMAT, as long as you meet certain specific other requirements.
These are the top Canadian schools that don't require a GMAT. Continue reading…
Dec 18, 2018
A half century after the opening of the York University Faculty of Administrative Studies (FAS), the York Schulich School of Business in Toronto continues to shape the Canadian MBA landscape.
The business school, which was officially renamed in 1995 after a receiving sizable donation from esteemed Montreal philanthropist and entrepreneur Seymour Schulich, has earned a substantial track record of firsts in Canada, including: the country's first MBA Arts & Media Administration specialization; MBA/LLB; Nonprofit Management and Leadership Program; International MBA; Financial Services Program; Financial Engineering specialization; and the first multi-national EMBA program with the Northwestern University Kellogg School of Management.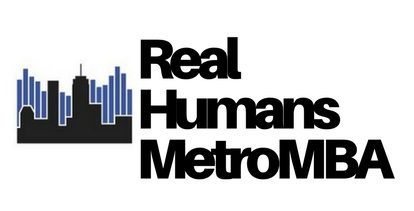 Of course, the history of a school may paint an overall setting, but it hardly tells the story of a current, individual student in the program. York Schulich MBAs stand out among many of Toronto's stellar business schools, typically enrolling with a GMAT score of 660 and five years of professional work experience. As well, the York Schulich international community is well-represented, at 32 percent of the overall MBA class.
According to recent employment statistics provided by the school, Schulich MBAs typically earn about $91,500 CAD per year after earning their degree. In addition, about 89 percent of graduates earn employment just three months after graduating. Most grads earn roles in finance (23 percent), with marketing/sales (20 percent) and operations (18 percent) following closely.
To get a better feel for what life is really like for current York Schulich MBAs, we talked to a handful of students, including the manager of a long-standing luxury jewelry store, a theater major and performer, and a commercial lawyer looking for a brand new career challenge. Read on to see their stories and what the future may hold for life after an MBA.