Post tagged "toronto"
Jun 21, 2018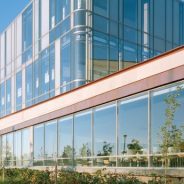 A business school that isn't constantly and consistently looking for ways to increase its presence and offerings is one that is falling behind. The goal of every business school is to fill gaps in the economy and society by training up the next and current generation of experts. As part of that effort, York University's Schulich School of Business announced the launch of two new programs: the Master of Supply Chain Management degree and the G7 Global Development Initiative. Continue reading…
May 30, 2018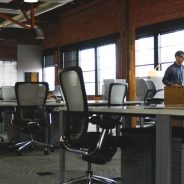 Don't be left behind, and get a jump on the MBA application process this June! Here's your guide to this month's MBA admissions deadlines in our top metros. Continue reading…
May 18, 2018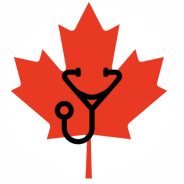 The Toronto metro is not only home to a number of the finest business schools in Canada—it is is one of the top cities in North America for healthcare and human health sciences. According to the City of Toronto, the city's life sciences sector employs nearly 30,000 professional and contributes more than $2 billion to the local economy. In a word, Toronto healthcare is huge.
May 16, 2018
Toronto is known as one of the major financial centers in North America, and boasts a high concentration of banks and brokerage firms in its bustling Financial District. The city is also home to the Toronto Stock Exchange—the world's seventh-largest stock exchange by market capitalization.
Apr 19, 2018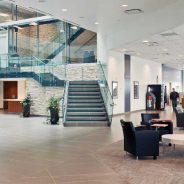 Hockey, maple syrup, the friendliest people you'll ever meet … all reasons to love Canada. But have you ever thought to earn your MBA in Canada?
More often than not, when MBA candidates think about where to go to school, they tend to scour the U.S. for the best programs. Occasionally, they'll expand their reach overseas to the top programs in the UK and Europe, but often Canada is overlooked; and that's a mistake. Canada has become an international destination for MBA students looking for an affordable education with an excellent reputation.
Canadian MBA programs offer many of the same opportunities as U.S. programs, but with some surprising benefits. To get a better idea of what it's like to go to school in Canada, we talked to Bach Dang, a '19 MBA student at McMaster University's DeGroote School of Business. Continue reading…
Apr 2, 2018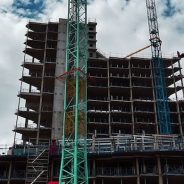 Real estate is booming. In fact, according to the Financial Times, commercial property asset values and investment yields have surpassed levels prior to the Great Recession, and there is continued strong demand for offices, urban apartments, and more. It's all thanks to continued low interest rates and tight supply.
What has this real estate boom meant for business schools? It's meant a decrease in interest in banking and an increase in interest for real estate study, particularly among MBA students who understand the cycle and want to get involved while they can. The reality is that there are many jobs in real estate, and that's what MBA students want.
According to Sherena Hussain, an assistant professor in Infrastructure at the York University Schulich School of Business, "The real estate and infrastructure sectors account for a large proportion of a nation's GDP." So, it shouldn't be surprising that many top MBA programs are prioritizing real estate curriculum, specializations, and clubs for their students.
Real Estate and Infrastructure at the Schulich School
Real estate and infrastructure have an indispensable role at the Schulich School. Not only does the school offer a Master of Real Estate and Infrastructure (REI), but MBA students can also specialize their curriculum with a focus on REI. The MBA specialization focuses on "creating and maintaining places for living, working, shopping, learning, recreation and culture, and the critical accompanying support systems ranging from mobility and logistical networks, to utilities and energy supply," according to the school website.
One of the reasons behind the MBA REI specialization at Schulich is Toronto itself.
"Many of the leading global Real Estate and Infrastructure firms are located in Toronto," explains Hussain. "If you are interested in a career in real estate and infrastructure, Schulich's MBA specialization is a rare opportunity to develop your understanding, skills, and network in a way that leverages the specialization's top-tier reputation and committed faculty and alumni base."
As part of the REI specialization, students must complete 12 credits focused on real estate including two required courses: Real Estate Finance & Investment and Development Prototypes. Other potential courses include:
Partnership Models for Infrastructure Delivery
Structuring Real Estate Transactions
Commercial Real Estate Asset Management
"The idea behind the REI MBA specialization is to bring students to industry and industry into the classroom," Hussain outlined in an email exchange with MetroMBA.
"Our faculty and sessional instructors have real-world experience and bring this perspective into the classroom by leveraging experiential learning at its finest. Examples include flying in senior policy officials to judge a capstone assignment about international infrastructure, bringing leading CEOs into the classroom as guest speakers in REI investment classes, or partnering with a leading national-law firm to have our students learn how to negotiate joint venture agreements. This is a small sample of how the REI MBA specialization approaches holistic learning."
But holistic learning isn't just regulated to the MBA program and inside classrooms. It can be found throughout the school, including within Schulich's Real Estate and Infrastructure Club (SREIC).
Schulich Real Estate and Infrastructure Club
SREIC is open to all Schulich business students interested in learning more about pursuing a career in real estate and infrastructure. The club acts as a liaison between students, the industry, and professionals.
"SREIC offers MBA students an opportunity to supplement their learning with real-world, co-curricular programming and unique networking opportunities," says Hussain. "It's a student-run group that has the full backing of Schulich's Real Estate and Infrastructure program faculty, and it is one of the most active student groups at the business school."
Programming offered by the club includes:
Value-Oriented Programming: site visits, breakfast seminars, conference engagements, project panels, case competitions, etc.
Deep Industry and Alumni Relations: on a one-on-one and broad basis through speed mentoring, recruitment breakfasts, and keynote events.
Leadership Development Opportunities: including the semi-annual resume book circulated to recruiters and senior leaders.
There are also several keynote events that take place each year including Schulich's Developers' Den international case competition, ARGUS training, and Schulich's annual Perspectives Lecture. And one event that just took place in February was the annual New York City real estate study tour.
The study tour is part of a partnership with Columbia University's real estate program, beginning several years ago. It's a three-day intensive and transformative real estate experience that takes students to site visits and tours of leading real estate and infrastructure firms all over NYC. Some of those firms include Blackstone, Related Companies, Oxford, Vornado Realty, WSP, Brookfield, and Silverstein Properties. The goal is to give students a glimpse into the future of real estate 
"Schulich students benefit from learning more about a new market, as well as having a basis for global comparative learning," Hussain explains. "The partnership [with Columbia] offers an opportunity to develop a network of peers engaged in commercial real estate development in New York City and across the U.S. Each year, the club visits a development class held at Columbia University to learn more about their approaches to learning about real estate. In return, the Schulich School hosts an annual friendship dinner in Manhattan to offer more opportunities for students, alumni, and friends of industry from Canada and the U.S. to forge relationships."
The trek is a unique event that gives Schulich students a chance to explore real estate and infrastructure in a whole new way.
"The 2018 SREIC New York trip was an excellent and well-balanced learning experience for students who are truly passionate about real estate and infrastructure," says James Chang, an MBA student working to his REI specialization. "A prime example of 'outside the classroom' learning with the perfect balance between education, relationship building, and fun. I would highly recommend it to students in the MREI or MBA program to take advantage of this opportunity next year!"
To learn more about real estate and infrastructure at the Schulich School of Business, visit the school's website.
Mar 22, 2018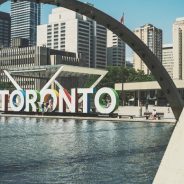 It's easy to see why earning an MBA could be a huge boost to your career—but if the thought of putting those things on hold for two years while pursuing your degree is a source of great anxiety, you are not alone. Many who might otherwise have the ambition and skills to thrive in an MBA program may simply not have the option of putting their life on hold for two years and enrolling in school full-time. This can mean that many talented and driven individuals won't have access to the kind of opportunities for advancement and growth that an MBA provides.
Not every MBA program requires two years of full-time work. But part-time and weekend programs can often have the opposite problem for individuals eager to earn their degree and reap its benefits. While such programs allow students to continue working full time while earning their degree, they can often take up to three years or more to complete.
For individuals driven to earn their degree quickly, there are a number of programs that allow students to earn an MBA in under one year, reducing the amount of time without an income and moving allowing for a quick path to the salary increase and advancement opportunities an advanced degree is likely to offer.
In Toronto, many top business schools offer accelerated or abridged versions of their MBA programs that can be completed in as little as eight months.
The Fastest Toronto MBA Programs
Ivey Business School – Western University Canada
The Accelerated MBA at the Ivey Business School is available for students who have recently graduated from Ivey's HBA program, allowing students to earn their degree in just eight months—without needing to take the GMAT exam. This makes it not only among the fastest Toronto MBA programs you can find, but also among the most unique.
The program takes place over the course of eight months, building on the base of knowledge earned during the HBA program. The courses are designed to refresh students on business fundamentals, while also providing career-centered electives in fields like marketing, finance, entrepreneurship, and more. The program also allows students to pursue study abroad through an optional trip to China, South East Asia, or South America.
The benefits of Ivey's Accelerated MBA are evident for graduates: 97 percent of students earned an offer of employment by within three months of graduating, reporting an average post-graduate salary of $107,116. About 65 percent of employment offers were also facilitated by the university, demonstrating the indelible benefits of the connections made while in school.
DeGroote School of Business – McMaster University
The DeGroote School of Business at McMaster University also offers an Accelerated MBA for students graduating from a Canadian university with their undergraduate degree in business. Attending full-time, the program can be completed in as few as eight months, making it one of the most time-efficient MBAs available to students in Canada.
By exempting students from the required first year MBA courses, students can earn their degree quickly while also cutting their overall tuition expenses in half and accelerating their path to employment. The program is designed for students who have earned their undergraduate business degree in the last ten years, and have at least one year of professional experience. Students may start the program in either September or January.
Wilfrid Laurier University – Lazaridis School of Business & Economics (Toronto Campus)
The One-Year MBA at Wilfrid Laurier's Lazaridis School of Business & Economics is a unique program that immerses students fully in an integrated model of business education, asking students to constantly make use of the knowledge gained during the program through team projects, case study analysis, and as consultants for a real business. The degree is designed for graduates from any four-year university with at least two years of professional work experience.
The Lazaridis MBA can be completed in just twelve months, offering one of the best return on investments of any Canadian MBA program. Located in Waterloo, a center of technology and finance within Canada, the One-Year MBA also allows students to choose from over 10 different MBA concentrations, such as entrepreneurship, strategic management, supply chain management, and organizational behavior.
Schulich School of Business – York University
The Schulich School of Business' Accelerated MBA allows students to bypass many of the Year 1 MBA requirements, cutting the time it takes to complete the degree by half. The program can be pursued either on a full-time or part-time basis, and can be completed within just eight months with the full-time option. The program is reserved for students who have earned a BBA or BCom degree in Canada within the past ten years. With 89 percent of all Schulich MBA students earning a job offer within three months of graduation from their respective programs, the Accelerated MBA gives students the chance to join the workforce much sooner and quickly reap the benefits of their education.
Rotman School of Management – University of Toronto
For prospective MBAs with several years of professional or managerial experience, another way to quickly earn an MBA is by pursuing an Executive MBA, designed specifically for senior managers and executives. Executive MBA programs, such as the One-Year EMBA at the University of Toronto's Rotman School of Management, can typically be earned in 13 months or less and are designed to accommodate the schedule of a busy professional. While executive programs typically cost more than other MBA variations, the Rotman One-Year MBA stands out as the fastest EMBA you can earn in the Toronto metro.
Mar 14, 2018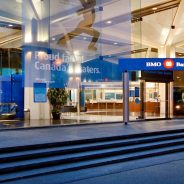 BMO Financial Group, established in 1817 as Bank of Montreal, is one of the largest diversified financial service providers in North America. According to BMO, more than 45,000 employees serve the financial needs of more than 12 million customers. Continue reading…
Mar 7, 2018
Earning your MBA can be an expensive prospect. In Canada, tuition at the most expensive MBA programs can cost more than $100,000 for full-time and part-time students. This can be difficult for some low-income applicants.
So, what are some Toronto schools doing to help offset the cost of tuition, living, and other expenses to pay for your MBA? Continue reading…
Feb 28, 2018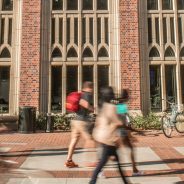 Be on top of the MBA application process and submit your graduate school applications in a timely fashion. Getting applications in early can increase your chances of scholarships and other not-to-miss opportunities when applying for your MBA. Here's your guide to the March MBA deadlines in some of the biggest metros. Continue reading…