Post tagged "toronto"
Sep 13, 2018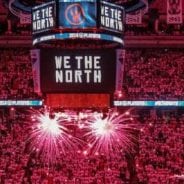 The Future of Sport Lab, was announced on Tuesday, Sep. 11, 2018 as a brand new partnership between Maple Leaf Sports and Entertainment, Ltd. (MLSE) and Ryerson University. The school, according to a recent press release, notes, "the objective of the FSL is to be Canada's leader in sport innovation, creating a sport business ecosystem that will connect Canadian sport properties and industry partners, entrepreneurs, faculty, and students. Together, they will support and foster innovative sport business solutions and technologies along with sport industry research, insights, and education."
The new program will be directed by Dr. Cheri L. Bradish, the Loretta Rogers Research Chair in Sport Marketing with the Ted Rogers School of Management. In an interview, Bradish says, "Toronto is truly a world-class sport business city. The Future of Sport Lab will bring together the incredible talent that's already here and give them a chance to collaborate and create solutions with real world impact. This will be the new home of sport innovation in Canada."
The Future of Sport Lab will focus on these four specific activities, according to the school:
Creative research and innovation partnerships
Applied research and needs assessments to identify emerging opportunities and solve real world problems
Support for startups including the potential opportunity to have MLSE pilot testing of products/services
Research forums to bring together experts to identify emerging trends and solve practical sector challenges
Humza Terehany (pictured above), Chief Technology & Digital Officer at MLSE, also adds; "Delivering championship teams and the ultimate fan experience for our fans is MLSE's primary focus. Innovation is a key part of our ability to enable our teams to perform at the highest levels but also to deliver new ways to engage our fans with exciting new technology."
Applicants can begin submitting proposals in October, available for MBAs and undergrads. For more information on the sport lab here.
Sep 10, 2018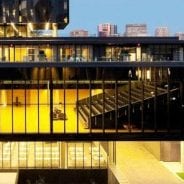 The newest batch of University of Toronto MBA deadline dates have been announced for the Rotman School of Management, beginning early next October.
Rotman MBA Deadlines
Round One
Deadlines: October 1, 2018
Notifications: December 14, 2018
Round Two
Deadlines: January 7, 2019
Notifications: March 8, 2019
Round Three
Deadlines: March 4, 2019
Notifications: May 3, 2019
Round Four
Deadlines: April 29, 2019
Notifications: May 31, 2019
Head over to the official Chicago Booth website for more application information.
Toronto Rotman School of Management MBA Essays
In addition to the Rotman MBA deadlines, the business school has also unveiled its newest essay questions. A new statement from the school reads:
"The full-time MBA program at the University of Toronto, Rotman School of Management attracts top talent from an incredibly diverse range of professional and academic backgrounds around the world so we don't really have a typical candidate. In admissions, we look for intellectual horsepower, experience, and impact, communication, and presence.

Beyond that, our admitted students stand out by doing interesting things with their personal and professional lives — something we describe as the 'spike factor'; what are the things that you have done in your life that demonstrate Passion/ Grit/ Resilience/ Innovation/ Drive/ Ambition and more? This can cross all or any aspects of life outside of work – hobbies, volunteerism, awards, entrepreneurial ventures, sports and the arts. We believe that exposure to a rich diversity of viewpoints makes for a superior learning experience, and pride ourselves on building a diverse class of exceptional individuals who will go on to make the School proud as professionals and alumni."
Rotman's unique essay asks applicants to provide "1-3 of your 'spikiest' pictures" to the supplemental item section, which you can find here. With the photos, applicants must "illustrate your 'spike factor,'" with up to 1000 words.
Applicants must also "list 3-5 attributes or characteristics that best describe you, with one word per piece."
Lastly, applicants must provide a video and time-written response, which is as follows:
"The video interview component is a required part of Rotman Admissions process designed to give all candidates guaranteed "face time" with the Admissions Committee and showcase your personality, characteristics, passions, and values.
You will have an opportunity to test the technology, and then will be asked two taped questions, followed by a real-time written response (no video with this component.) Both questions are personality/values based and are designed to be answered without any advanced preparation and will only take a few minutes to complete. The written question is designed to simulate the typical email communications you will create as a Rotman MBA student. After completing your questions, you will receive a confirmation email and unique URL to input into this section of the application and complete the live component. Good luck and have fun with the process!"
Aug 28, 2018
September may mean that summer's over, but it's also a time to start to look forward to new beginnings! Stay on track of September MBA deadlines and get those mid-fall and winter program intake applications in. Continue reading…
Aug 1, 2018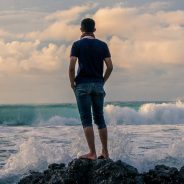 While many prospective business school students are in the midst of relaxing during the apex of summer, a handful of application deadlines are on the horizon near the start of the next academic year. Here are the August MBA deadlines you need to know!
Jun 28, 2018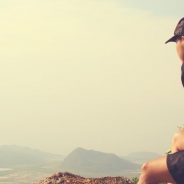 Yes, it's finally summertime and the livin' is easy, but that doesn't mean you can sleep on these upcoming MBA application deadlines. Take a look at which programs have deadlines coming up, and get these applications in now so you can hurry back to the beach and work on that tan! Continue reading…
Jun 21, 2018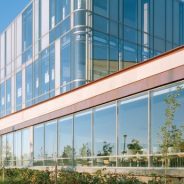 A business school that isn't constantly and consistently looking for ways to increase its presence and offerings is one that is falling behind. The goal of every business school is to fill gaps in the economy and society by training up the next and current generation of experts. As part of that effort, York University's Schulich School of Business announced the launch of two new programs: the Master of Supply Chain Management degree and the G7 Global Development Initiative. Continue reading…
May 30, 2018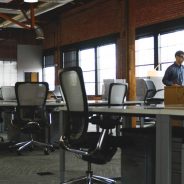 Don't be left behind, and get a jump on the MBA application process this June! Here's your guide to this month's MBA admissions deadlines in our top metros. Continue reading…
May 18, 2018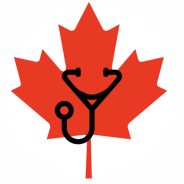 The Toronto metro is not only home to a number of the finest business schools in Canada—it is is one of the top cities in North America for healthcare and human health sciences. According to the City of Toronto, the city's life sciences sector employs nearly 30,000 professional and contributes more than $2 billion to the local economy. In a word, Toronto healthcare is huge.
May 16, 2018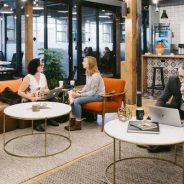 Toronto is known as one of the major financial centers in North America, and boasts a high concentration of banks and brokerage firms in its bustling Financial District. The city is also home to the Toronto Stock Exchange—the world's seventh-largest stock exchange by market capitalization.
Apr 19, 2018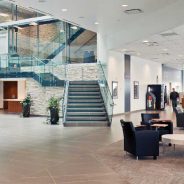 Hockey, maple syrup, the friendliest people you'll ever meet … all reasons to love Canada. But have you ever thought to earn your MBA in Canada?
More often than not, when MBA candidates think about where to go to school, they tend to scour the U.S. for the best programs. Occasionally, they'll expand their reach overseas to the top programs in the UK and Europe, but often Canada is overlooked; and that's a mistake. Canada has become an international destination for MBA students looking for an affordable education with an excellent reputation.
Canadian MBA programs offer many of the same opportunities as U.S. programs, but with some surprising benefits. To get a better idea of what it's like to go to school in Canada, we talked to Bach Dang, a '19 MBA student at McMaster University's DeGroote School of Business. Continue reading…