Post tagged "toronto"
Oct 9, 2017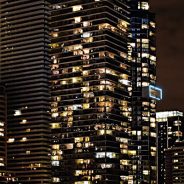 At the Rotman School of Management at the University of Toronto, graduation can mean a new position with the school itself, which is exactly what happened to Sonia Sennik.
Sennik recently graduated from the school's Executive MBA program, according to a press release. Now, she's joining the business school as the first-ever national Executive Director of the Creative Destruction Lab. She will be working alongside lab founder and Academic Director Ajay Agrawal, the school's Peter Munk Professor of Entrepreneurship. The lab has been helping science-based business ventures succeed since 2012. It mentors them what they need to know to get past the "seed stage."
Rotman describes the lab:
"It employs a unique, objectives-focused coaching process to help founders commercialize advances in science and technology. The Lab also provides experiential learning to MBA students through year-long courses where students work alongside the Lab's Fellows and venture founders, giving them a unique chance to learn how to evaluate, finance, and manage technology businesses."
"The Creative Destruction Lab is expanding rapidly, both geographically and programmatically. Sonia will provide leadership, vision, and energy to help ensure the success of the Lab and its ventures in the coming years," Agrawal said in the press release.
Sennik's held important titles before, too. There's HATCH, a consulting agency for engineering and construction projects, where she "held senior project and engineering management roles." She was also the first to receive the Rotman Social Impact Award.
She'll now help take the lab further, and it's accomplished lots already. Its graduates prove it. Some of these companies include Atomwise in San Francisco and Kyndi in Palo Alto. This year, the lab expanded to include a program all about quantum machine learning startups.
We'll see what's next with Sennik in charge.
Oct 2, 2017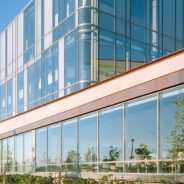 Canada: birthplace of poutine and your potential business school destination. If you're looking at the latter, the Schulich School of Business at York University should be at the top of your list. It's at the top of Forbes'.
The publication has ranked the business school as the best in Canada among two-year MBA programs. For all non-U.S. schools, Schulich came in fourth overall when looking at how long graduates take to make up the cost of their MBA.
Forbes' annual ranking analyzes what business schools are the best—and which ones are worth attending. They base their lists on a school's return on investment, or, ROI. With this qualifier in mind, Schulich won among one-year and two-year MBA programs in Canada.
"Forbes has once again rated the Return on Investment provided by a Schulich MBA degree as one of the best in the world," said Schulich Dean Dezsö J. Horváth, in a press release. "For MBA students, the Return on Investment they receive after graduating is a significant factor when determining the value of their degree. The latest Forbes survey captures an important statistical measure of the return on investment our MBA students can expect once they graduate."
The school is not far from the bustle of downtown Toronto, providing an international appeal to its students, most of whom come from beyond Canada. In 2016, half of the MBA students came from Asian countries. Schulich offers a number of MBA programs, which a person can take full-time or part-time. But there's an executive MBA and accelerated MBA too (it takes just eight months!).
Around 26 percent of applicants are accepted, so if Schulich is top of your list, you better be ready. It probably won't be easy.
Sep 28, 2017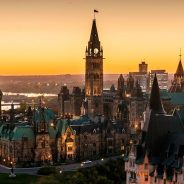 The recent release of the GMAC 2017 Prospective Students Survey Report revealed some mixed revelations. While the status of smaller U.S. school MBA programs may be up in the air, international programs, particularly in Canada, are looking rosier than ever.
Overall, schools in Canada and Europe saw a 50 percent-plus increase in application volume from international candidates, of which GMAC speculates may be a result of political turmoil, particularly in the United States. This is a direct contrast from four years prior, in which less-than half of the Canada, UK, and other European business schools were seeing international applicant growth.
In the GMAC survey, an anonymous Canadian full-time MBA also noted, "The US presidential election has had a impact on our application numbers. Many international students choose Canada as their first choice."
Niki da Silva, the Managing Director of the full-time MBA program at the Rotman School of Management at the University of Toronto, recently spoke with the Globe & Mail after the release of the report, saying, "This is our opportunity. We have to be anti-Canadian in this moment and really talk about what we are doing. We don't tend to do that but we need to."
By The Numbers
Results from the survey found subtle yet distinct differences between the international applicant pools in the major MBA location destinations.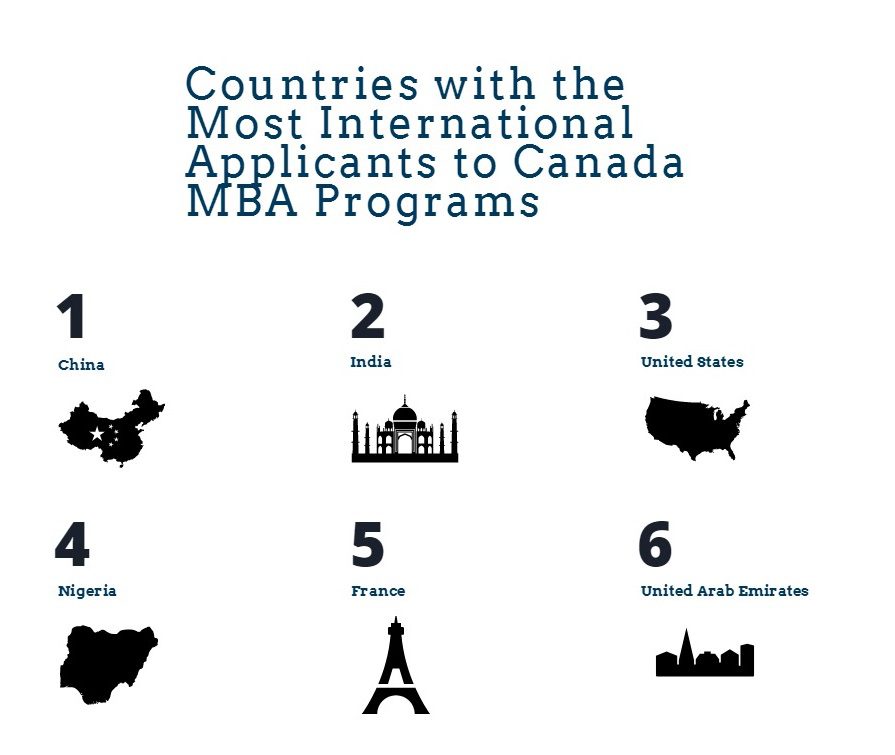 In the United States, Europe, and Canada, according to GMAC, the two most prolific countries with international applicants were unilaterally India and China, which came in either first or second place for each region. However, for Canada, the remaining top 10 international countries with high applicant pools differed slightly from the U.S. and Europe, especially regarding Middle Eastern and North African countries. The United Arab Emirates (6th most), Tunisia (9th), and Iran (10th) were no where to be found in either the U.S. or European top ten.
Breaking the applicant pools down further, GMAC found an unsurprising correlation between the distribution of citizenship by application for Canada and the U.S. and the new data trends. After Europe, which had the most diverse applicant pool (a tricky stat since Europe is qualifying every country on the continent, while the U.S. and Canada are counted as singular entities), Canada had the world's second biggest international pool of applicants, with less than 50 percent of Canadian business school students having official Canadian citizenship.
Domestic applications, in contrast, are actually down. But the international pool in Canada is swelling, creating substantial overall growth.
"International applicants comprised the vast majority of applications to business programs in Canada—64 percent of MBA applications and 88 percent of business master's applications." – GMAC
Gregg Schoenfeld, GMAC's Director of Research, also noted upward trend for Canadian schools, saying, "This is the first time in the past five years that the majority, in fact three-quarters [of Canadian schools in the survey], are saying they are growing international volumes."
"From a speculative point of view, it seems that the U.S. political climate has essentially driven candidates to Canada," he continued.
---
---
The move to enroll more international applicants in Canadian schools started to emerge several years ago. Following lower periods of domestic enrollment, Canada's MBA programs made a concerted effort to bring in more talent from abroad, creating a multi-year spring in growth that has not only benefited school enrollment, but fostered a positive international environment.
According to Global Affairs Canada, the result has been a positive economic boon as well. Upwards of 90,000 new jobs were created for Canadians just two years prior, while adding $10 billion to the country's economy.
Tim Daus, Executive Director of the Canadian Federation of Business School Deans, previously noted that the trend was partly made possible because of the country's flexible immigration policies, saying, "Canada's visa requirements are much more flexible than other countries', which gives us an edge. That makes a big difference for students who want to stay and work afterwards."
Canadian Accolades
The substantial growth Canadian business schools have seen may not solely be the result of political overtones, rather, that many of the country's best institutions only continue to improve.
The Schulich School of Business at York University in Toronto earned some hefty recognition from Forbes' recently released "Best Business Schools" global rankings, earning the 8th spot among the best international two-year program in the world. Schulich grads, Forbes claims, can expect a five-year net gain of over $48,000.
Last year's Bloomberg BusinessWeek ranking of the best non-U.S. business schools also recognized both the Ivey Business School at Western Canada University and the Rotman School of Management among the top 25 programs in the world. Both the aforementioned Ivey and Rotman programs were recognized among the world's 100 best by the Financial Times this year as well.
For more information on the best MBA programs offered in the Toronto metro, read our guide on the city, it's best programs, and more today.
Sep 27, 2017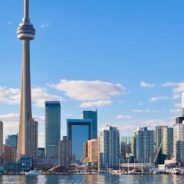 Earning an MBA in Toronto can be a practical decision for a myriad of reasons. Forbes named Canada the best country for business in the G20, with Toronto as its formal financial and business capital. It stands to reason Toronto may be one of the strongest areas for business not just in North American, but around the world as well. Its advantageous position close to the U.S. border makes the city a hotbed of international commerce, and as the fourth largest city on the continent, Toronto provides a wealth of opportunities for motivated professionals.
As though these reasons weren't incentive enough to pursue higher education in Toronto, the city has the second highest quality of life in North America, according to the Mercer Quality of Living Survey. The city's vital university system is full of talented and aspiring industry leaders ready to launch their own careers, readily taking advantage of everything the city has to offer.
For those of you planning to pursue your MBA in this cultural and fiscal epicenter, we've laid out which school grads have the highest starting salaries in the city.
The Highest Paid Toronto MBA Salaries
Ivey Business School—Western Canada University
Graduates from Ivey Business School will not be disappointed with the opportunities made possible by their degree. In 2016, 90 percent of graduating MBA students looking for jobs had received an offer by September and, by December, an impressive 96 percent of students were fielding offers. The average starting salary for grads in 2016 was $104,007 ($84,098 USD). The base salaries ranged from $40,000 to $192,000 ($32,344 to $155,255 USD), with the higher end of this range going to students who pursued consulting jobs. Since this program is just one year long, the high average starting salaries for students indicate a considerable return on investment, in terms of both money and time. Bloomberg BusinessWeek also ranked Ivey's MBA as the best MBA program in Canada for the past three years.
---
---
Rotman School of Management—University of Toronto
Those looking for an MBA education that will provide ample chance to earn a generous starting salary may be impressed with the possibilities open to Rotman School of Management grads. The average base salary for graduates in 2016 was $92,524 ($74,819 USD). The 2016 class had an employment rate of 80 percent within three months of graduation and an 85 percent employment rate after six months. The range of starting salaries for the class of 2016 went as high as $214,737 ($173,486 USD) in the legal services industry. Moreover, the Financial Times has named Rotman the best business school in Canada every year for over a decade.
Schulich School of Business—York University
An average starting salary of $91,860 ($74,282 USD) for the class of 2016 makes a Schulich School of Business an ideal place for motivated students to jump-start their careers. With 89 percent of MBAs from the class of 2016 hired within three months of graduation, Schulich grads clearly have a competitive edge in the business community. Schulich's program is also renowned for its flexibility. Students can switch seamlessly between part-time and full-time enrollment, and can choose to accelerate their program for the opportunity to earn their degree in just eight months.
Sep 25, 2017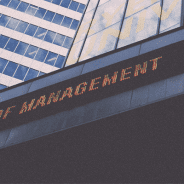 Raising money isn't easy, but Ted Rogers School of Management alum Alanna Harvey may figured it out.
The former communications student at Ryerson University's business school in Toronto successfully raised an undisclosed amount of funding for an app she co-founded, Flipd, according to a press release. The app "allows users to block phone distractions," per the release. App users have spent more than 1 million hours distraction-free, the app's website reads.
Educators can use the app by analyzing when students did (or did not) use their phone. This will help them evaluate more effective teaching methods. Students who need some help focusing also benefit from the app. But Flipd is really just about increasing productivity for people who get distracted by their cell phones. (C'mon, we're all guilty of doing that.) The app even offers a blog that provides its users with words of wisdom on mindfulness and self-care.
The app's investors include Ryerson Futures, Figure 1 founders Gregory Levey, Richard Penner, and Joshua Landy, as well as Candice Faktor of Faktory Ventures. Harvey helped find this app-based company, but she's put her communications degree to good use by serving as the Flipd's marketing director. Investor Levey taught Harvey some of what she knows. He also knows a thing or two about startups.
"As a co-founder of my own startup, I saw some intriguing parallels with the way Flipd is approaching its mission," Levey said in the press release. "And as someone who has taught undergrad and graduate students for over ten years, I definitely see the value of that mission."
Both Levey and Harvey continue keeping the school's spirit alive. The business school prides itself on its innovative education. They show what that looks like. Levey also shows what solidarity looks like through funding a former student's app, which debuted in 2015 and has seen steady growth since its release.
Flipd is available for download in the iTunes Store and Google Play today.
Sep 18, 2017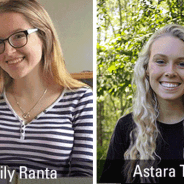 McMaster University's DeGroote School of Business has a surprise this year—and it's all about integration.
The business school has joined two programs—humanities and business—to create a specialized program for students, according to a recent press release for Canada's "next generation of business leaders." Faculties from both McMaster's schools of business and humanities helped create the new program, which the university offers this fall for the first time. Ever. Its name? The Integrated Business and Humanities (IBH).
"IBH will encourage community engagement and sustainable business practices, with a great deal of emphasis placed on responsible leadership and management tactics in a changing global economy," said Program Director Emad Mohammad. Mohammad teaches accounting and financial management services at DeGroote. His research focuses on financial reporting and capital markets.
The school welcomed its first class of just 52 students. The class size was intentionally made small so that students can receive adequate individual attention from faculty. They were chosen based on their academic standing, leadership abilities, extracurricular activities, volunteer work, and community service. Each student was interviewed online rigorously before being accepted into the program.
Nearly half of the cohort can speak more than one language. Their curriculum includes classes like Introduction to Ethics, Foundations of Community Engagement, and Questions to Change the World.
"We need business leaders with the ability to deal with uncertainty, and with the complexities generated by the multiple cultures, histories, systems, and viewpoints of our interconnected world, as well as leaders who understand the far-reaching consequences of their decisions, and are guided by an ethical framework," Associate Dean of Humanities Anna Moro said. "The Humanities offerings in this program will help provide students with the foundation they need to develop these indispensable skills."
Sep 14, 2017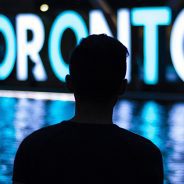 It's fair to say that the finance and consulting industries are the most popular for business school grads. But what about non-profits and social enterprises—where do they rank? While some assume that an MBA and working for a nonprofit do not go hand-in-hand, that's not the case. Continue reading…
Sep 11, 2017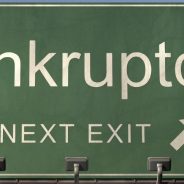 Professor Jiaping Qiu at the DeGroote School of Business at McMaster University specializes in corporate bankruptcy, and wants to know how that can impact a company's employees and their future.
The Toronto-based professor has researched this with a team, per a press release. One study found that employees earn less when they've gone through corporate bankruptcy—and the impact can be long-term.
"Annual employee earnings deteriorate by 10 percent when a firm files for bankruptcy," Qiu said in the press release. "Workers who are affected are likely to leave the firm, industry and even the local labor market. And it turns out those employee earnings remain below pre-bankruptcy earning for at least six years, which is surprising."
Bankruptcy can impact employees' earnings for their lifetime, according to Qiu's research, so future MBA graduates should be careful about what companies they decide for which to work. They wouldn't be alone: Qiu's says that recent research shows that people do tend to care about a company's financial well-being.
"If people get two job offers, all things being relatively equal, they are likely to accept the one from the firm that is more financially healthy," Qiu added. "This means companies with worse credit ratings will have to pay more to attract the same quality of workers. The resulting higher wages paid to workers due to greater bankruptcy risk should be an important factor for a company to consider when it plans to increase its debt level."
What attracts to the professor to this topic is knowing how intrinsically human capital is tied to a company. "That's why this research is important: It has implications in how employees will invest their human capital in a company, and what, as a result, companies should consider when making corporate finance decisions," he went on, in the press release.
Qiu has also researched the relationship between labor unions and creditors, as well as corporate innovation. Innovation is another aspect impacted when a company goes bankrupt. If finances impact an innovator, it is less likely to invest its human capital again.
However, major companies like Apple and Marvel Entertainment have filed for bankruptcy in the past though, so be careful about how you decide where to work for next.
Sep 5, 2017
The Rotman School of Management at the University of Toronto will begin offering a new Global Executive MBA program in healthcare and the life sciences.
The Toronto-based university created the 18-month program to keep up with the industry's fast-changing ways, according to a recent press release. Rotman wants to create leaders in the sector by teaching them the management skills and technical skills necessary to succeed in the healthcare and life sciences field.
While this MBA is the school's latest health-based degree, it's certainly not the school's first. MBA candidates already have the option to major in Health Sector Management. This program is more geared toward healthcare delivery systems and the pharmaceutical and biotech industries.
The new MBA, however, will begin this semester, breaking up into five portions. Three will take place in Toronto, but the other two will fall elsewhere—in San Francisco and Singapore. Students will get a front-row seat to how the healthcare industry operates on a global scale. Individuals from life science firms, service delivery organizations, and global agencies are encouraged to apply for the program. It's best suited for those who want to build their career.
"The program will focus on the most effective ways of organizing industries, whether in the public sector or the private sector to deliver the best healthcare and to make it more affordable," says Brian R. Golden, Vice Dean of MBA Programs, in the press release.
The program will work with the school's Centre for Health Sector Strategy, which Golden leads, to build upon its offerings on the topic. The Centre, according to Rotman, is "Canada's leading academic provider of healthcare executive programs." An additional plus? The city's medical discovery district is not far at all. Students will have quick and easy access to innovations as they see fit.
"The health and life sciences sector is the most important industry in the world," said William Mitchell, a Co-Academic Director of the Program, added. "Globally it has a huge impact on economic development and a huge impact on human life. Our new program will teach general management and leadership skills, with direct application to people working in life sciences and healthcare."
Sep 1, 2017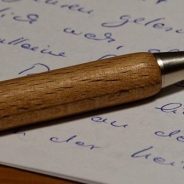 I'm busy, you're busy, your boss is most definitely busy. Indeed, publications ranging from Men's Health to the Atlantic, the Washington Post to Forbes are all reporting that "busyness" has become the new status symbol for our times. Which is part of what makes asking someone to write you a letter of recommendation for business school so daunting. Now, try telling that person that you actually need five different letters for five different schools. Oy vey.
As uncomfortable a spot as it puts applicants in—it's no better for recommenders. Even your most vociferous supporter is going to wonder what in the world she's gotten herself into when she realizes that helping you in your pursuit of acceptance to business school means taking time away from work or play or family or whatever else to labor over leadership assessment grids, each a little different from the one before, and write 10 slightly different answers to 10 slightly different questions. Here's hoping that your top-choice school doesn't happen to be the last one she gets around to…
Good news. The graduate management education industry recognizes the strain that letters of recommendation put on applicants and recommenders alike and has been wrestling with ways to make the process easier for everyone involved. To this end, the Graduate Management Admission Council (GMAC) established a committee made up of admissions representatives from dozens of leading business schools to brainstorm about ways to lessen the burden while still collecting the third-party assessments of candidates that are so critical to the MBA application process.
GMAC Pilots Common MBA Letter of Recommendation
As an outgrowth of that committee's work, GMAC last year piloted a common MBA letter of recommendation (LOR) that schools can choose to incorporate into their applications to reduce the burden placed on applicants and recommenders alike.
"The Common Letter of Recommendation (LOR) effort is intended to save you and recommenders valuable time by providing a single set of recommendation questions for each participating school," reads the GMAC website. "This allows your recommenders to use the same answers for multiple letter submissions, alleviating the workload of having to answer different questions for each school multiple times. You benefit because it makes the ask for several different letters to be written on your behalf much easier."
Cornell's Johnson Graduate School of Management, NYU Stern School of Business, and Michigan's Ross School of Business were among the first schools to pilot the Common LOR last year. In addition to a single set of open-ended essay questions, the pilot Common LOR also included a leadership assessment grid inviting recommenders to rate applicants on 16 "competencies and character traits" grouped into four main categories of achievement, influence, personal qualities and academic ability.
"At Johnson, we saw the Common LoR as a clear opportunity to improve the admissions process for candidates and their recommenders in a way that would also add value to our own assessment of applicants," Judi Byers, Johnson executive director of admissions & financial aid, told Clear Admit. "A thorough and consistent review is important to us and the grid provides a straightforward base of insights that can be assessed and compared reliably while the accompanying letter adds meaningful detail and context," she added.
Soojin Kwon, managing director of full-time MBA admissions and program at Ross, sees applicants and recommenders as the main beneficiaries of the Common LOR and is pleased that more schools are coming on board. "As more schools adopt it, applicants won't have to feel like they're burdening their recommender with completing multiple rec letters with different questions and ratings grids," she told Clear Admit. "This year, more than a dozen of the top 20 schools are using it."
Ross was also among the schools to first pilot the Common LOR last year, and Kwon served as part of the GMAC committee that helped craft it.
Common Questions Easy to Agree on, Common Leadership Grid Not
"What we found in using the Common LOR this year past year was that the questions gave us helpful insights into applicants, particularly on the important area of constructive feedback. The questions, however, were fairly similar to what we and other schools were using before, so it was easy for the AdCom to use it," she notes.
Those questions are as follow:
Please provide a brief description of your interaction with the applicant and, if applicable, the applicant's role in your organization. (50 words)
How does the performance of the applicant compare to that of other well-qualified individuals in similar roles? (E.g. what are the applicant's principal strengths?) (500 words)
Describe the most important piece of constructive feedback you have given the applicant. Please detail the circumstances and the applicant's response. (500 words)
Is there anything else we should know? (Optional)
"The rating grid was quite different from what we'd used in the past," Kwon continued. "It was also the most difficult part for the GMAC advisory group to develop and get agreement upon. The group worked this past year to revise and simplify the grid so that AdComs could get more meaningful insights from it."
This year, the 16 competencies and character traits from the original grid have been distilled to 12, with specific questions about analytical thinking and information seeking omitted. Johnson and Ross have both incorporated the revised leadership grid into the LOR distributed to applicants as part of their applications, as have most other schools that have this year decided to incorporate both the grid and open-ended essay question portions of the form. UT's McCombs School of Business and Rice University's Jones Graduate School of Business, notably, still seem to feature the earlier version of the leadership grid in their application, the one that calls on recommenders to assesses applicants on 16 competencies and traits.