Post tagged "uva"
Aug 9, 2019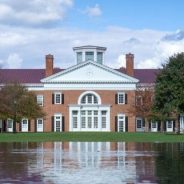 Current MBA students are one of the best resources for learning what it takes to get accepted into your target business school.  They are recent applicants themselves and, therefore, know what it takes to stand out in the process.
At UVA Darden, rising Second Year students shared a blog filled with MBA application advice for full-time MBA applicants. Here's what they had to say.
Apply Early
According to Allie Medack, the last thing you should do is wait until the last minute to start the application process. She found business school applications to be highly introspective, and so felt that she needed time to reflect on her experiences and who she was as a multi-dimensional person. "Your genuine excitement will catch the Admissions Committee's attention and help you shine through the pack."
Reflect on Your Story
"Let [your story] shine and recognize that it's all new to anyone who doesn't know you," says Max Linden. He believes that every applicant already has many defining moments that to use to demonstrate character, so take advantage of that.
For Christina Wong-Namura that meant not being afraid to dig deep. "For me, I made sure that my highest and lowest points were transparent on my application—and I tried to make my personality shine through despite the word limit."
Link Yourself to the Program
The question of "Why this school" and "Why me" are intertwined. You can't explain one without the other, according to Bingjing "Krystal" Yao. You have to talk about your future career in terms of how this particular MBA program will help you. Look at your passions and contributions in terms of how they'll impact the business school community.
Ask for Help
You don't have to go through the application process by yourself. Jordan Hart advises to ask for help, get diverse perspectives, and talk to anyone you can. "There are many people who would be happy to help you as you take this exciting next step in your life—let them," he says.
At the same time, you still need to make sure that you are self-aware and honest with yourself. While advice is good, be true to who you are and follow your own instincts.
Frame Your Narrative
A well-framed narrative is critical to differentiating yourself from every other applicant. That means it's vital to showcase your unique experiences based on your early life, education, and career. "Consider of how these experiences play a role in your resolve to apply for an MBA program and to then transition to a successful business role after graduation," explains Clement Le Royer.
More MBA Application Advice from Students
Five more UVA Darden MBA students offered advice in the original blog. Here's just a quick overview.
Connect with friends and family during your application process, says Chloe Stegeman.
Craft a personal positioning or brand statement, advises Pierce Lee.
Don't obsess over online forums. Instead, focus on running your own race, recommends Temi Adekanbi.
Take time to step away from your essays after you write them to gauge the clarity of your response, says Teresa "Tess" Engebretson.
Choose an MBA program where you are celebrated, not just tolerated, says AJ Amankwaa.
---
This article has been edited and republished with permissions from its original source, Clear Admit.
Jun 12, 2019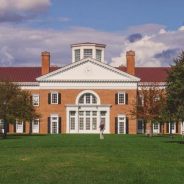 Hopeful applicants to the next full-time MBA class at the University of Virginia Darden School of Business have some new deadlines to remember.
New UVA MBA Deadlines
Early Action
Application Deadline: Sep. 3, 2019
Admissions Decision: Oct. 9, 2019
Round One
Application Deadline: Oct. 4, 2019
Admissions Decision: Dec. 11, 2019
Round Two
Application Deadline: Jan. 6, 2020
Admissions Decision: March 18, 2020
Round Three
Application Deadline: April 6, 2020
Admissions Decision: May 6, 2020
---
Learn more about the UVA Darden MBA program here.
May 23, 2019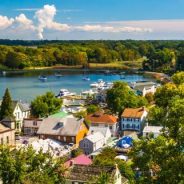 After World War II, a housing boom created a demand for real estate business expertise. Decades later, demand only increased in the wake of the 2008 financial crisis. Now with unprecedented levels of international real estate investment at play, demand for this specialization has reached a fevered pitch.
This rings particularly true for investments in the Mid-Atlantic region where many top real estate MBA programs are headquartered.
Best Mid-Atlantic Real Estate MBAs

Located in Charlottesville, UVA's Darden Graduate School of Business consistently ranks among the top MBA programs nationally. In addition to Darden's Real Estate specialization, the Real Estate Club offers alumni connections, internship info sessions, ARGUS training, LEED certification study sessions, and "case competition preparatory sessions."
The Real Estate Club also participates in the Darden Finance Conference, offering participants the chance to connect with real estate executives in the financial sector. UVA offers in-state tuition of $94,524, $97,524 for non-residents, and $98,796 for international students. Ninety percent of graduates are employed after graduation with a median base salary reported at $125,000.

One out of 10 UNC Kenan-Flagler Business School MBAs complete the school's Real Estate Concentration, making it one of the largest programs of its kind in the nation. Real Estate MBA students choose from development and/or finance/investments tracks. Here are just a few of the available courses:
Argus Certification Training
Financing Real Estate in Today's Capital Markets
International Real Estate Investment
Real Estate Law
Real Estate Macroeconomics
Securities Markets
Kenan-Flagler tuition is a hefty $132,648 but the average starting salary is reported at $116,543 with 11 percent of placements in Real Estate.

Founded in 2005, the George Washington School of Business Center for Real Estate and Urban Analysis (CREUA) strives to offer a high-caliber real estate curriculum to both GW graduate and undergraduate students. The Center also conducts real estate research on "walkable urban place development and management," for which a graduate certificate is offered to MBAs. Tuition at GW is $105,700 and the average starting salary is $96,000.

The University of Maryland at College Park was among the first schools to offer the MRED degree. At UMD Smith, MBA candidates have the option to pursue an MBA/MRED dual degree. Dual degree candidates can expect to begin their studies with MBA coursework and then cross over to MRED focus as the program progresses.
Full-time MBA students can expect to pay $44,766 per year for in-state tuition, while out-of-state students can expect to pay $53,946. Smith reports that 95 percent of its graduates are employed within six months of graduation with an average salary of $114,845.

Georgetown University's McDonough School of Business is home to Steers Center for Global Real Estate, which aims to provide its MBA students an "industry-grade education that produces students who are uniquely competitive in the global real estate job market."
The Center's major selling points are its diversified Four Quadrant curriculum model, immersion in the Washington DC market, and the Real Estate Clinic.
Tuition is $59,700, with an average salary of $116,946 and 98 percent percent of employment-seeking students receiving a job offer within three months of graduation.
May 7, 2019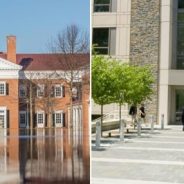 When you have two top MBA programs on your list that seem almost precisely the same at first glance, how do you choose the right program for you? You can't just close your eyes and point to one, hoping for the best. Instead, you need to narrow down each program to the essentials that matter most to you such as location, rankings, cost, employment, and offerings.
Our School v. School series offers a point-by-point comparison of two highly respected MBA programs on the east coast: UVA Darden School of Business and Duke Fuqua School of Business. Read on to find out how these two schools stack up to each other. Continue reading…
May 6, 2019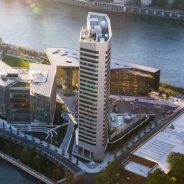 You have an MBA acceptance letter from both Harvard Business School and Cornell SC Johnson. Which do you choose?
Your gut reaction might be to choose Harvard's top-ranked MBA program without a second's pause. After all, aren't business school rankings—like those compiled by the Financial Times and U.S. News & World Report—the most important consideration when choosing your MBA program?
In some cases, you might be right. If you're most interested in reputation, then ranking is all important. However, there are many times when rankings should be taken with a grain of salt. They tell a story, but not the whole story, especially when it comes to you as an individual candidate.
Just because a specific school is top-ranked, does not mean it should be the top rank for you. Many mid-level MBA programs are just as impressive and could be a better fit for you depending on your needs.
In this article, we'll take an in-depth look at when and why you should choose a mid-ranked MBA program over a top-ranked program. Continue reading…
Mar 7, 2019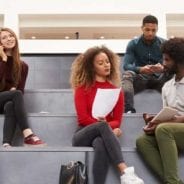 Most of the time, full-time MBA programs require work experience and, overall, class averages of professional experience are close to five years. Rarely are programs open to younger candidates who are still pursuing their undergraduate degrees. However, that all changes when it comes to deferred enrollment programs.
These programs guarantee senior undergraduate students a spot at some of the top MBA programs in the world, two to five years after they graduate. This means that you graduate with a plan for the future and the time to figure out the details.
Recently, MIT Sloan announced a new deferred enrollment program, joining the ranks of other top b-schools including Chicago Booth, Columbia Business School, Harvard Business School, Stanford GSB, UVA Darden,  The Wharton School, and Yale School of Management. Each of these programs is set up similarly and vies for top talent at undergraduate schools around the world.
How Deferred Enrollment Programs Work
"This type of program is for those who know that an MBA program is something they want to pursue, in the future. Not directly after their undergraduate degree (in most cases), but a couple of years later," explains Alex Brown, an MBA admissions expert at Clear Admit.
Ambitious undergraduate students apply to b-school during their senior year and then receive a promise of a seat in a future cohort. Typically, students gain two to five years of work experience between acceptance and starting the MBA. Then, after their deferral, they join the same MBA cohort as the traditional full-time MBA.
"By applying and gaining admission, it helps reduce the uncertainty of their plan, going forward. So rather than entering an analyst program at a consulting firm, for example, with the hope of gaining admissions to a top MBA program after a few years, they can enter the analyst program knowing they have an MBA option already," Brown says. "Of course, it doesn't stop them from changing their mind, or pursuing other MBA options, and forgoing the early admission."
These deferred enrollment programs are ideal for future leaders. Typically candidates have outstanding internships, strong academic credentials, and high test scores when they apply. "Also, these candidates are still typically early in their career arch when they do attend their MBA program. But, it makes sense if they are focused and really understand how the MBA program will help develop their career further," explains Brown. "It's good for candidates with focused career goals."
Additionally, it's important to note that deferred admissions MBA programs are designed to attract different types of students. They want candidates who might not typically have business school on their radar, but come from a STEM or humanities background. The key for applicants is to have a solid plan for the future and knowledge of how the MBA fits into that plan.
So, what are some of the top deferred enrollment programs and how are they unique?
Deferred Enrollment at a Glance
At a glance, most of the top b-schools offer very similar MBA programs geared toward younger candidates. All but Yale SOM are two years in length and place students in the same cohort as the full-time MBA. On the other hand, the Yale Silver Scholars program is three years in length with the first and third year being the same as the standard MBA and the second year in an extended internship. The reason behind this difference is that the program accepts candidates directly after their undergraduate career without any work experience.
The rest of the programs encourage students to take two to five years off to gain work experience before they start their MBA. However, in some cases, work experience is not necessary if acceptance is during their final year (fifth year) of graduate school, such as is the case for Stanford's deferral program.
"Generally, the students co-exist in the same program," explains Brown. "Younger students might have more energy and enthusiasm, older candidates might have more experience and insights. It can become a great blend for an academic experience."
Other stand-out differences include the fact that the Wharton Moelis program is only for University of Pennsylvania students. Sloan allows MIT students with an undergraduate GPA of 4.25 to avoid the GMAT, and Darden and Wharton both include scholarships for their deferred programs.
Finally, you can expect to apply to each of these programs in April, around the Round Three MBA application deadline, though Darden uniquely offers three application deadlines.
Inside the Top B-Schools with MBAs Geared Toward Younger Candidates
The differences between the programs lie in the characteristics and incentives offered by each. Here's a deeper look at some of the top offers, who can apply, and how it works.
• Chicago Booth Scholars Program
The Chicago Booth Scholars program is for candidates with three or fewer years of full-time post-undergraduate work experience. It's open to undergraduates from any institution in their senior year, granting applicants a two to four-year deferment before starting the MBA program. While working full time, students have the opportunity to engage with Booth, explore the community, travel, and whatever else is of interest. Applications are due in April and are similar to the full-time MBA application.
• Columbia Business School Deferred Enrollment Program
The Columbia Business School Deferred Enrollment program is open to undergraduate and graduate students who apply during their final year of schooling. Once accepted, you can take two to five years to enter the workforce and start the full-time MBA program when it's right for you. Applications are similar to the full-time MBA program with slightly different short answer questions and are due in April. Once you decide to matriculate, you join the full-time MBA program.
• Harvard Business School 2+2 Program
Harvard's 2+2 program is the best-known deferred MBA of its kind. Candidates apply in their final year of undergraduate or graduate school, then spend a minimum of two years (maximum of four) working full-time before they begin their full-time, two-year MBA program. This program is specifically for students working in the public, private, or nonprofit sector with an emphasis on STEM and humanities disciplines. The application is essentially the same online application for the MBA program; the application fee is simply lower. The admissions deadline is in April.  Candidates enter the full-time MBA program once they have met work experience requirements.
• MIT Sloan MBA Early Admission
The MIT Sloan MBA Early Admission program is open to any exceptional undergraduate student. However, MIT students can avoid the GMAT with a GPA above 4.25. You can apply your senior year or directly after graduation in either your undergraduate or graduate academic career. Applications are due in April, and between acceptance and starting the program, candidates may seek two to five years of full-time work experience. Once matriculating, students enter the same MBA full-time program.
• Stanford GSB Deferred Enrollment
The Stanford GSB Deferred Enrollment program is open to undergraduate students who want to begin their MBA  immediately after their senior year. However, students can defer for one to three years to gain work experience. You can apply during any of GSB's three application rounds and can choose which year's MBA program you'd like to enter. If you decide to defer for one to two years, you can apply for specific fellowships the year before starting your full-time MBA.
• UVA Darden FYSP
The UVA Darden FYSP program is open to undergraduate students in their final year and fifth-year master's students. Candidates can apply in March, May, and August, and once admitted begin their professional journey. They ear two to four years of work experience and gain access to the Darden alumni community for mentorship, networking, and individualized career support. Then, once ready, candidates join the regular full-time MBA program with a guaranteed scholarship in hand.
• Wharton Moelis Advance Access Program
The Wharton Moelis program is a feeder program only for University of Pennsylvania undergrads. Students accepted into the program receive special professional development, career services, and access to the Wharton community such as annual retreats, mentoring, and a potential $10,000 a year fellowship. You apply senior year during Round 3 MBA admissions, and with evaluation similar to the overall MBA pool. You defer for two to four years of work experience and then join the regular two-year, full-time MBA program when you're ready.
• Yale SOM Silver Scholars
The Yale Silver Scholars program was initially created just for Yale undergrads, but now recruits from an international talent pool. The difference with this program is that students start their MBA immediately after college graduation. You spend one year taking core curriculum before your full-time extended internship in year two. Then, your third year, you return to Yale SOM to complete your degree. Students integrate into the Yale SOM MBA, but have special programming and career development tailored to them. Candidates apply their senior year and fill out the same full-time MBA application.
---
This article has been edited and republished with permissions from its original source, Clear Admit.
Jan 29, 2019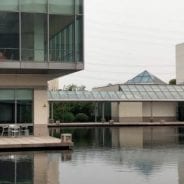 The latest Financial Times MBA ranking is officially out, with several international schools rising closer and closer to the top in 2019.
Dec 31, 2018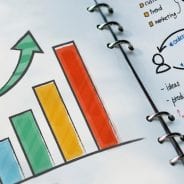 Each year there's a ton of new information that comes out about MBA programs. From new rankings to the latest GMAC news, there are a thousand little tidbits that can overwhelm applicants, students, and alumni. We've collected the most important MBA numbers of 2018.
To pare down the news into the information you need to know, we've taken a look at the big picture of the MBA for 2018 and outlined the five most important pieces of data you need to know. We're talking about everything from the decline and U.S. MBA applications to the increase in female enrollment, the higher salaries and GMAT scores, as well as the increase in interest in technology. Continue reading…
Jul 27, 2018
Forbes, in partnership with German data company Statista, surveyed over 40,000 U.S. employees (including 25,000 women) that worked for companies that had at least 1,000 total employees in an effort to find which companies were the best US employers for women. While several big-name companies earned high marks, one particular Iowa-based company managed to stand out among the competition.
The first set of criteria Forbes and Statista analyzed to calculate its best US employers for women ranking centered around factors such as working conditions, diversity, and "how likely they'd be to recommend their employer to others." When accounting for the men in the survey, in contrast to the women that were asked the same set of questions, scores were adjusted if the differences if answers became apparent. For example, Statista would adjust scores if men in the survey said a company had a lot of diversity, but women said that the same company did not.
The following set of criteria used in the survey, specifically for the female respondents, focused on "on factors such as parental leave, discrimination, and pay equity," as well as nominated companies outside of the one they happen to work for. "The final list ranks the 300 employers that both received the most recommendations and boast the most gender diverse boards and executive ranks," Forbes says.
Principal Financial Group, based out of Des Moines, Iowa, earned the highest honors for the 2018 ranking, with an official score of 91.4. The company, ranked 210th overall on the Fortune 500 list, employs 9,978 U.S. workers, nearly 60 percent of which are women. Speaking with Forbes, Kerry Gumm, the Principal Capital Director of Human Resources Strategy, says, "It really does start with the culture of the organization."
"You can have a holistic life if you're part of this organization," she adds. "I've not felt the need to compromise in any way."
Principal Financial Group earned high recommendations because of its benefits, which include "flexible work schedules, prenatal care programs, and an onsite childcare center." The company also manages an annual review of all of its pay practices to better combat any potential biases, alongside an anonymous call center to help discuss compensation disputes. Not to be outdone, the company also implements rigorous standards in helping its own employees earn promotions, of which include "three women's networks for those in leadership, technology, and sales roles." In contrast to many of the companies listed in the aforementioned Fortune 500 listing, 42 percent of executive roles and 45 percent of the boards seats are held by women Principal Capital Group.
The University of Pennsylvania Health System, more commonly referred to as Penn Medicine, earned the number two spot on the ranking. The organization has over 35,000 U.S. employees; the third highest among the top ten ranked companies. With a significantly larger employee base than Principal Financial, Penn Medicine also has one of the largest percentages of female employees in the country at 77 percent. This also includes 55 percent women in the organization's executive roles, as well as five out of its seven CEOs.
Card manufacturer Hallmark, based in Kansas City, Missouri, rounded out the top three. The company sports the smallest employee base out of any company in the top 10, with 2,500 U.S. employees. However, Hallmark featured an even larger portion of U.S. female employees than Penn Medicine, with a figure of 83 percent overall. About 70 percent of the Hallmark board is also held by women.
Several of the nation's most prominent universities also managed to land in the top 50 of the new ranking, the highest of which was Harvard University at 9th overall. New York University, UVA, Stanford, and Emory University also earned high honors in the 2018 best US employers for women ranking.
2018 Best US Employers for Women
| Ranking | Company | # of U.S. Employees |
| --- | --- | --- |
| 1 | Principal Financial Group | 9,978 |
| 2 | Penn Medicine | 35,273 |
| 3 | Hallmark | 2,500 |
| 4 | BayCare | 25,600 |
| 5 | Oregon Health & Science University | 15,642 |
| 6 | Keller Williams Realty | 154,000 |
| 7 | Boston Children's Hospital | 5,001 |
| 8 | Providence Health & Services | 82,000 |
| 9 | Harvard University | 18,724 |
| 10 | Gwinnett County Public Schools | 23,300 |
Jul 16, 2018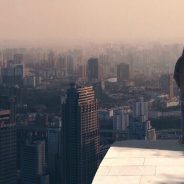 What's going on in Boston this week?
---
The Harvard Business Review recently explored how managers can best support employees to "take care of themselves emotionally while also making sure they are doing their work."
Annie McKee, author of How to Be Happy at Work and a senior fellow at Penn's Graduate School of Education, offers three helpful suggestions:
Set a tone of compassion in the office. It will not only give your employees confidence to approach you with struggles, but also give you the ability to spot warnings signs.
Be creative with solutions. A flexible schedule may allow a person to maintain their output without much disruption.
Check in from time to time, both to reassure the employee and to make sure that further adjustments or accommodations aren't needed.
You can read the full article over at HBR.
MIT Center for Information Systems Research's Kristine Dery is currently studying how agile management—the increasingly popular management methodology adopted by the likes of Microsoft, Ericsson, and Spotify—relates to the employee experience.
MIT Sloan School of Management senior lecturer and industry liaison Carine Simon writes, "The traditional method of managing, the waterfall method, which is very inflexible, planned-in-advance, linear, and not iterative at all, wasn't lending itself at all to the flexibility and the adjustments that were necessary to make great software."
Simon adds, "[Agile is] iterating with customer feedback, prototypes, and tests, versus taking some requirements and issuing the product maybe a year later, when the customer's requirements have changed or technology has evolved."
Many companies have taken note of agile's prevalence and begun to "ask whether the method's practices and philosophies could be scaled up to apply with equal success to other projects or even entire business functions," according to Simon and Dery.
Simon continues, "In customer-centric processes where customer input is key, and in that sense it's quite uncertain or fast-changing, then those would be the types of areas in a firm that lend themselves to agile."
Check out the full article here.
BU Questrom School of Business' Siobhan O'Mahony was recently awarded a 2018-19 Batten Fellowship by the Batten Institute for Entrepreneurship and Innovation at University of Virginia Darden School of Business.
The Batten Fellows program, according to Darden, "provides support for prominent thought leaders and high-potential scholars who seek to generate new knowledge about entrepreneurship and innovation."
O'Mahony, an Associate Professor of Strategy & Innovation and Academic Director of Research and Curriculum for Innovate@BU, explores how "technical and creative projects organize for innovation."
O'Mahony plans to use her fellowship to "research entrepreneurial ecosystems and how those systems influence entrepreneurs and their efforts around venture creation."
Read all about O'Mahony's fellowship as part of the full article here.