Post tagged "wharton"
Oct 3, 2019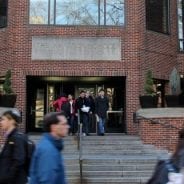 Promising undergraduate students outside of the University of Pennsylvania will now have a chance to participate in The Wharton School MBA deferred admissions program. This adds to the Wharton School's existing Moelis Advance Access Program for UPenn undergraduates and the MBA sub-matriculation program for Wharton undergraduates.
Continue reading…
Sep 26, 2019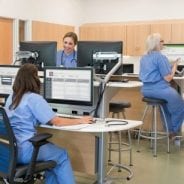 According to the U.S. Bureau of Labor Statistics, healthcare management careers have a remarkable projected growth of eighteen percent over the next decade—a much faster rate than the national average for all surveyed occupations.
Continue reading…
Aug 21, 2019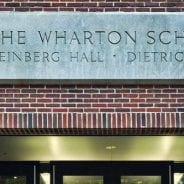 With an increase in female students and U.S. underrepresented minority students, the new Wharton full-time MBA Class of 2021 represents an even higher standard of diversity for one of the world's highest-regarded business schools.
Jun 25, 2019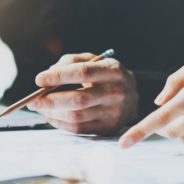 Working in financial services is one of the most coveted career paths for MBA graduates. It pays well; you can find a job anywhere in the world; and top companies recruit in finance. Unfortunately, all that means that there is a lot of competition. It can be tough to break into the financial services industry though rewarding. If you're interested in this lucrative career field, becoming a financial analyst might be the best place to start. Let's take a look at what senior financial analysts do, how much they earn, who's hiring, and where to earn your MBA. Continue reading…
Jun 7, 2019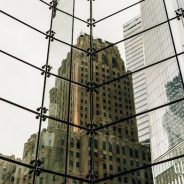 Landing a job in an investment firm is a top goal for many MBAs. They want to bring their talents and knowledge to investors, banks, and corporations who can benefit from their expertise. It's an exciting and very demanding career field, especially in the wake of the Great Recession of 2008 and 2009.
Banks, brokerages, and financial services firms are looking for candidates that have deep and broad insight into the industry and a willingness to learn more. That's how you get started as an Investment Banking Analyst. Continue reading…
May 28, 2019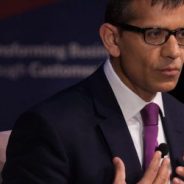 What's the next step for employers and educators who want to move the data analytics field forward? That's the question that top industry leaders and educators discussed during a Wharton School town hall titled, "The Future is Now: Closing the Data Analytics Skills Gap."
Put together by the Wharton Customer Analytics Initiative (WCAI) and nonprofit WorkingNation, the event kicked off with a keynote address by LinkedIn co-founder Allen Blue. He spoke about why it's so important to fill the analytics skills gap before handing off the talk to further panelists from Comcast, PwC, the Gates Foundation, Penn Health, Morgan Stanley, and more. In the end, they all came to the same conclusion; data analytics job opportunities will continue to grow, so the need for data analytics skills will increase in proportion.
However, opening up data analytics positions to a broader range of backgrounds is only the first step. There's also a need to close the gender gap and to enrich data analytics education, which means building it into core curricula as early as possible. Melanie Harris, the Chief Information Officer of the Philadelphia School District, spoke about the K-8 digital literacy program, and how it's introducing the gamification of coding by the second grade.
But what needs to be at the forefront of all this change is employers hiring people based on skills over pedigree. According to Jake Schwartz, the Co-Founder and CEO of General Assembly, "I think in the future, we're going to find really creative ways of putting together talent needs with potential alternative pools of talent, and figuring out how to use education as a bridge to get people [where] they want to be and where the companies really need them."
Read the full report and watch clips from the panelists here.
---
This article has been edited and republished with permissions from its original source, Clear Admit.
May 27, 2019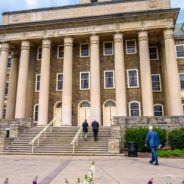 Hopeful applicants to the full-time MBA Class of 2022 at the Wharton School have some new deadlines to remember. In addition, the school revealed its next rounds of MBA/MA–Lauder and JD/MBA deadlines.
Wharton Full-Time MBA Deadlines
Round One
Application Deadline: Sep. 17, 2019
Interview Decision: Oct. 27, 2019
Decision Release: Dec. 18, 2019
Round Two
Application Deadline: Jan. 7, 2020
Interview Decision: Feb. 13, 2020
Decision Release: March 26, 2020
Round Three
Application Deadline: April 1, 2020
Interview Decision: April 16, 2020
Decision Release: May 8, 2020
Wharton MBA/MA–Lauder and JD/MBA Deadlines
Round One
Application Deadline: Sep. 17, 2019
Decision Release: Dec. 18, 2019
Round Two
Application Deadline: Jan. 7, 2020
Decision Release: March 26, 2020
---
Learn more about the Wharton School MBA programs here.
May 14, 2019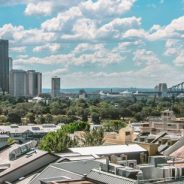 While a career in real estate is not one of the most popular options for MBA graduates, it is a solid choice. The U.S. real estate industry pulls in over $166 billion in revenue each year, and markets in India, China, and other emerging economies are poised to expand. So, the question is, if you're looking to go to school in the Northeast, where are the best MBA programs to help build a career in the industry? We've highlighted five of our favorite Northeast real estate programs below.
The Best Northeast Real Estate MBA Programs


The NYU Stern School of Business offers full-time MBA students a chance to specialize in real estate. According to the school, it "provides rigorous training in the development, investment, and financing of real estate projects." Students who choose the specializing are taught to think strategically about real estate in primary and secondary markets including the legal, taxation, and regulatory environments they'll encounter.
Real estate MBA curriculum includes classes such as:
Real Estate Development and Entrepreneurship
Real Estate Transactions
Real Estate Investment Strategies
Urban Systems
Real Estate Outside the Classroom:
Center of Real Estate Finance: Established in 2012, the Center is dedicated to expanding the School's course offerings and career services in real estate. It's open to both MBAs and undergraduates alike and offers monthly events, research and more.
MBA Real Estate Club: The Stern Real Estate Club (SREC) offers guest lectures, panel discussions, mixers, site visits, and case competitions for MBA students interested in expanding their real estate experience and insight.



The Georgetown University McDonough School of Business also offers a specialization in real estate for MBA students, which can include an intensive learning experience (ILE) in real estate development. ILEs are elective courses that offer client-centered work and experiential learning opportunity off campus in a concentrated time format.
MBA students interested in real estate can take courses in:
Real Estate Private/Public Equity
Real Estate Private/Public Debt
Negotiations
Fixed Income Analysis
Real Estate Outside the Classroom
Steer Center for Global Real Estate: The Steers Center "offers students unparalleled access to the real estate industry at a global level." Students gain hands-on experience with the D.C. real estate market through a range of activities from alumni mentoring to internships, job contacts, and more.
Real Estate Industry Career Coach: Georgetown offers a career coach with specific industry knowledge and relationships in real estate. This career coach will help MBA students with their resume, cover letter, mock interviews, and networking strategy.


At The Wharton School, MBA students can major in real estate. This major includes two required courses in real estate investment and real estate development. The goal of the major is to "prepare students to be leaders in the real estate industry" and provide the necessary quantitative and qualitative tools to be successful. Offered since 1985, the major has grown in scope and size over the years.
Additional courses in real estate that Wharton MBA students can enjoy:
Global Real Estate: Risk, Politics, and Culture
Urban Real Estate Economics
Real Estate Law
Real Estate Entrepreneurship
Real Estate Outside the Classroom
Samuel Zell & Robert Lurie Real Estate Center: Each year, the Real Estate Center sponsors conferences, seminars, and special programs for students and faculty interested in real estate. Established in 1983, it promotes excellence in real estate education and research.
Wharton Real Estate Club: The Wharton Real Estate Club provides career development, mentorship, and networking opportunities for students at Wharton. Of particular note are the treks and tours that allow students to meet prospective employers, visit project sites, and gain first-hand experience.

The Columbia Business School's MBA Real Estate program "provides students an unparalleled opportunity to expand their entrepreneurial skills while focusing on real estate finance and investment management."
The program encourages students to view real estate as both a physical and financial product by emphasizing a blend of theory and practice. Throughout the curriculum, students work on 65-plus proprietary real estate business cases taught by real estate professionals.
The real estate curriculum differs every term, but it includes courses such as:
Real Estate Finance
Real Estate Transactions
Real Estate Portfolio Management
Social Impact Real Estate Investing and Development
Real Estate Outside the Classroom
Paul Milstein Center for Real Estate: The Center for Real Estate integrates the theoretical and practical knowledge of real estate. It offers regularly hosted events including panel discussions, conferences, alumni career breakfasts, and symposiums
Fellowships & Scholarships: Uniquely, Columbia offers multiple fellowships and scholarships for MBA students interested in real estate. Awards can be as much as $50,000 a year and are both merit-based and need-based.
Full-time MBA students at the Rutgers Business School can customize their education with a real estate concentration. In total, students who choose this path will take six courses in real estate including strategic management. They can also pursue a dual concentration in finance and real estate, which requires them to take a course in aggregate economic analysis.
Other potential real estate courses that MBA students can take, include:
Real Estate Finance
Real Estate Capital Markets
Market Analysis and Valuation
Property Management and Real Estate Investment Management
Real Estate Outside the Classroom
Center for Real Estate: The Rutgers Center for Real Estate is a dynamic hub for students, academics, and professionals. It aims to educate, research, and exchange ideas on real estate. Currently, more than 95 real estate professionals lend their influence to the Center.
Rutgers Real Estate Club: The Club is a "place for people interested in real estate, internships, and everything business. It brings together experienced speakers for a variety of events and opportunities.
May 10, 2019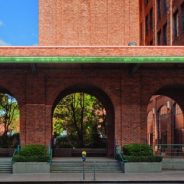 The 2018-19 Penn Wharton Entrepreneurship Startup Challenge took place on May 3 with 27 teams from across Penn to compete for a chance to win $135,000 in cash and prizes. Eliot Ingram, who has more than 21 years of experience in MBA admissions and is the founder of Clear Admit, headed out to Wharton's Huntsman's Hall to experience the event first hand.
Here's what his experience was like.
Choosing the Finalists
The morning was taken up by 27 semi-finalist teams presenting in front of a panel of judges. From there, the teams were narrowed down to eight finalists who would present in the afternoon. When Ingram arrived at 1:30 p.m., he was just in time to hear the final pitches. Each team was given about six minutes to present and then had about 12 minutes to answer questions from four judges, all of whom had experience as venture capitalists.
Team Presentations
According to Ingram, the teams gave high-quality presentations. Compared to other early-stage investor conferences, Igram felt these teams were competitive, and it was clear Penn Startup venture did a great job coaching each team through the process.
"They each did a great job of conveying the key parts of an investor pitch," he said. "In addition, the management teams seemed to be a good fit for the business ideas they were presenting. Furthermore, each of the teams did a good job of answering the questions posed by the judges."
The results were especially impressive given the tight time restriction for each pitch. The teams had to choose what to focus on and make a good argument all in six minutes. Most teams focused on the market size, problem, their solution, and why their team had a competitive advantage rather than financial projection or exit strategies, which must have been a deliberate decision.
The Eight Competitors
Aerate: Aerate is an innovative air conditioning unit that is 20 times more efficient than current air conditioners. Given the vast market for air conditioning, the rising middle class in India, and the harm that current air conditioners do to the environment, they offered a compelling, scalable tech solution that met a broad market while limiting the environmental impact (team members: Spencer Collins, Jake Fine, Ashwin Kishen, Yann Pfitzer, Conner Sendel, Sam Weintraub).
Strella Biotech: Strella Biotech offers an innovative and patented way to help fruit packers minimize food waste and maximize produce quality. They do this by using biosensors that measure the ethylene in fruit in order to determine which fruit is ripe and needs to be taken out of the warehouse and sold in the market (team members: Katherine Sizov, Malika Shukurova, Reginald Lamaute, Zuyang Liu).
Minimize: Minimize is a wearable device that counteracts hand tremors using the same technology that allows buildings to survive earthquakes. It can reduce tremors by up to 95 percent for Essential Tremor and Parkinson Disease patients (team member: Maanav Narula).
Halo: Halo is a digital monitor attached to taxis or Uber/Lyft cars, which allows advertisers to offer location-enabled digital ads while providing the driver with incremental revenue (team members: Kenan Saleh, Faizan Bhatty, Nabeel Farooqi, Ryanne Fadel).
Clove: Clove is a shoe design company that creates a shoe customized for health care professionals who spend a lot of time on their feet walking around. Their idea is to build a brand in the health care industry and have brand devotion be the key barrier to entry (team members: Joe Ammon, Jordyn Amoroso, Paula Belatti).
#PeriodPainFree: #PeriodPainFree offers a women's health solution based on Chinese herbal medicine and modern technology. It's a personalized solution to help the 80 percent of women who experience period pains (team members: Lulu Ge, Nicole Glathe).
Aavrani: Aavrani offers a premium skincare product line inspired by India's ancient beauty rituals. One of the team members had experience growing a skin care product line from $3 million to $50 million, so they had the expertise needed to deliver clean, non-toxic products. (Team members: Rooshy Roychoudhury, Justin Silver, Nina Davuluri)
Sigo Insurance: Sigo Insurance offers an auto insurance product tailored for non-traditional or high-risk customers. The company brings the insurance process online to reduce operating costs and remove predatory fees (team members: Nestor Hugo Solari, Julio Erdos).
Long Day
Eight pitches over 2.5 hours is a lot of information over a long time, which was challenging to handle and remain engaged.
"To be honest, while all of the presentations were quite good, after about an hour of listening to three pitches, my mind was getting fatigued with the amount of information being presented," Ingram remembers. "In fact, I think that the first three teams had a decided advantage in terms of maintaining audience interest, particularly since the first team that presented won first place and the second team that presented won 2nd place."
The Winners
The winners were:
Aerate: Grand Prize, Blank Award Winner, Gloeckner Undergraduate Award Winner, & People's Choice Award Winner
Strella Biotech: Runner-Up
Minimize: Innovation Award
Halo: Launch Award
Overall, Ingram was quite impressed with the high quality of the teams and their presentations.
"There are clearly some talented innovators within the Penn student community," Ingram says. "In addition, it's clear that the Penn Start Up Business Plan competition did a good job of helping these teams refine their pitches and getting them ready to meet with investors."
---
This Penn entrepreneurship article has been edited and republished with permissions from its original source, Clear Admit.
May 6, 2019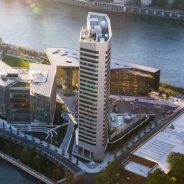 You have an MBA acceptance letter from both Harvard Business School and Cornell SC Johnson. Which do you choose?
Your gut reaction might be to choose Harvard's top-ranked MBA program without a second's pause. After all, aren't business school rankings—like those compiled by the Financial Times and U.S. News & World Report—the most important consideration when choosing your MBA program?
In some cases, you might be right. If you're most interested in reputation, then ranking is all important. However, there are many times when rankings should be taken with a grain of salt. They tell a story, but not the whole story, especially when it comes to you as an individual candidate.
Just because a specific school is top-ranked, does not mean it should be the top rank for you. Many mid-level MBA programs are just as impressive and could be a better fit for you depending on your needs.
In this article, we'll take an in-depth look at when and why you should choose a mid-ranked MBA program over a top-ranked program. Continue reading…