How to Succeed as a Non-Traditional MBA Student

Bankers and financial service professionals are expected to fill the seats in a typical MBA classroom, but many teachers, chefs, and fashion designers may pursue the degree as well. While they may not fit the mold of a typical b-school student, these non-traditional MBA students can add fantastic insight and perspectives to classroom discussions.
To learn more about how non-traditional students can best prepare for applying to and succeeding in a rigorous MBA program, I spoke with Graham Richmond, who has worked in admissions for The Wharton School of Business. (He also holds a BA in Art History from Swarthmore College and an MBA from The Wharton School, so he has firsthand experience taking on the MBA as a nontraditional student.)
Advice for Non-Traditional MBA Applicants
Have A Plan
Richmond advises non-traditional candidates to think through their reasons for pursuing the MBA and learn to articulate them clearly.
"Admissions officers love non-traditional students because they keep the class from being too ho-hum, but they need to feel like the non-traditional candidate knows what they're getting into and has a plan," said Richmond.
For example:
A banker who wants to study finance and is fuzzy on the details may get off easier than an art director who has indistinct goals for her degree, because that path is less well-defined. In this respect, the bar is a little higher for the non-traditional student.
Address Weaknesses
Non-traditional candidates also need to assess and address their weaknesses compared to their future classmates. A lack of quantitative experience is common for candidates coming from art or nonprofit backgrounds. For instance, if you aren't a number cruncher who studied business as an undergrad, then admissions committees may look at your transcripts and wonder how you will fare in the economics, finance, and statistics courses that comprise the MBA.
As a personal example, Richmond notes that his BA in art history did not provide enough evidence that he knew how to survive an MBA curriculum. To address this, he took accounting and business courses at night to prove he had the preparation and dedication necessary to succeed in an MBA program.
Consider Prerequisite Courses
In a perfect world, admissions committees would love for every MBA applicant to have taken calculus and statistics courses, but this is not the case in the real world. To bring non-traditional candidates up to speed, some programs offer conditional admits, where students may be admitted to the MBA program on the condition that they first take prerequisite courses in statistics, economics, or other necessary subjects. However, not all programs have this as a stated requirement. If you know you need to brush up on certain quantitative skills, it may be a good idea to take some prerequisite courses anyway.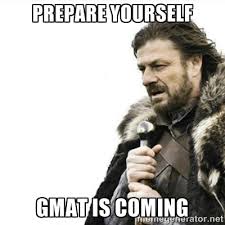 Plan to Attack the GMAT
Acing the GMAT is a daunting task for most b-school candidates, but non-traditional students in particular may have some trouble with this test. The test has four sections covering a candidate's verbal, quantitative, analytical writing, and integrated reasoning skills. Because two of the four sections are quantitative, non-traditional students may need extra time to prepare for the GMAT.
Show Leadership Experience
Non-traditional students also need to show they have the leadership experience that is so valued by business schools. While a banker may follow a structured career growth path with steadily increasing leadership responsibility, someone who works at an art museum, theater company, or other less structured environment may need to articulate their leadership skills in a different way.
Non-Traditional Student Advantages
Richmond notes four major advantages that non-traditional MBA students enjoy.
Unique Point of View
Non-traditional students offer a unique point of view in the classroom, and they don't have to worry about saying the same thing as their classmates. This different perspective makes classroom discussions more lively and insightful.
Creative Thinking
Non-traditional students also tend to be more creative and often come with great writing skills. These abilities make some aspects of b-school (such as writing papers and giving presentations) easier. Furthermore, they are usually good at teaching themselves things, a skill that is more useful than one might expect in b-school.
Attractive to Admissions Committees
In a sea of business professionals, the one candidate who has, say, organized a tour for a rock band certainly stands out from the crowd.
Readiness to Learn New Skills
While traditional students may be reviewing skills they mastered in undergrad, the non-traditional students are in the classroom to master brand-new skills. This desire to learn keeps the classroom environment interesting.
Challenges for Non-Traditional Students
Non-traditional students also face a few unique difficulties while pursuing an MBA.
Pace
The fast pace of the MBA curriculum can be challenging to non-traditional students. For example, students in their first semester may take graduate-level courses in statistics, accounting, and operations – all at the same time. In other words, the course load can get intense quickly.
Social Challenges
In most MBA classrooms, there is a mix of individuals from all backgrounds, but in a crowd of NY bankers or consultants, the non-traditional students may not have an easy group to fall in to right away. In time, however, non-traditional students will eventually find their niche of friends and study partners. And while the non-traditional students who do share a common interest (such as arts management) may find themselves in a smaller network, the benefits of these connections are still worthwhile.
Networking
Furthermore, non-traditional students may feel left out if other classmates are not that interested in you if they're looking for useful colleagues down the road. If you're starting a nonprofit for instance, and someone is looking to get into consulting, that person may kind of write you off. Most MBA students are nice people, but there may be some sizing up and networking energy in any classroom.
In spite of the challenges, Richmond encourages interested non-traditional students to go for it.
"I'm a big believer in non-traditional students going to b-school," he said.
Does the Program Matter?
When asked whether certain MBA programs are better suited to non-traditional students, Richmond's response is simple.
"The short answer is no," Richmond said. "Most MBA programs are designed with the assumption that you didn't study business as an undergrad, and they have pre-terms if you need them. All programs welcome and seek out non-traditional students because they want a diverse class."
—
For more information make sure to check out the following articles:
About the Author