Overview: MBA Programs for NFL Players

Post-Career Troubles
The post-career financial ruin that many NFL players find themselves in after exiting the gridiron is a well-documented occurrence. According to Sports Illustrated, after only two years of retirement, 78 percent of all former players go bankrupt or are under serious financial stress. While at first glance, one may find it difficult to empathize with athletes whose average salary is $1.9 million, presuming their narrative of decline to be one of careless spending and reckless lifestyles. But a closer look reveals several other factors that lead to a more relatable tale of fiscal downfall.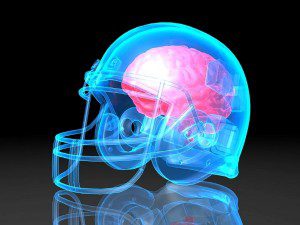 Most important to consider is the brevity of the average NFL player's career, which is a mere 3.3 years, according to the NFL players association. And furthermore, one in three players exits the NFL with some form of brain trauma, many with Chronic Traumatic Encephalopathy (CTE), a degenerative brain disorder. This rate is likely even higher. According to Dr. Bennet Omalu (recently depicted by Will Smith in the movie Concussion) the rate of NFL retirees affected by CTE is as high as 90 percent.
So we have a group of men, retiring in their twenties, with a total career earnings of $6.3 million dollars, and more often than not, suffering from brain damage. What could go wrong?
As the statistics show, plenty. Many of the players leave the league with little savings. Between paying for an agent, a second home (if the player does not live in the city where he plays), the open hands of family members and friends, advice of predatory financial advisors, and youthful irresponsibility, there is little mystery as to where the money goes. Toss a divorce in there and before you can say alimony, funds are looking low.
Another major cause of financial loss for NFL players are bad investments. After players leave the league, having spent the years that most people use for career formation on a football field, they find themselves with a large sum of money to play with and little business savvy in which to direct their decisions. As a result, there are countless stories of players being swindled and led astray by everyone from bad advisers to unethical entrepreneurs.
To combat these occurrences and increase business and financial knowledge among NFL players, the NFL and NFL Players Association have negotiated a series of internal solutions as well as external partnerships with several universities.
MBA Programs for NFL
In 2013, the players' union created a $22 million trust to be used for scholarships and educational cost reimbursements. Also, as part of the Player Engagement Programs, the NFL hosts a series of two- to three-day educational "boot camps," covering topics such as: broadcasting, personal finance, sports journalism and radio, business management, and entrepreneurship.
The two most notable external partnerships are with the University of Miami School of Business Administration and Indiana University's Kelley School of Business.
The Miami Executive MBA for Artists and Athletes is an 18 month program consisting of three seven-week online modules and six two-week residencies at the University of Miami's main campus. The curriculum for the MBA is the same curriculum used in the school's other MBA programs. In addition to the standard curriculum, the program also focuses on how players can transform their own personal brands into a business success. Company tours are also included in the program. Past tours have included visits to SpaceX, UBS and Google. The first class began in February 2015 and included more than 40 students.
Indiana University's Kelley School of Business operates under a slightly different model. Offerings under the Kelley/NFLPA partnership include webinars, non-credit professional courses, graduate certificates and an MBA degree.
Once players complete a non-credit professional program they can then enroll in a four-course certificate program. (Players can also enroll directly to a certificate program, past education permitting.) Students can use the credits earned in a certificate program towards a 45-credit MBA or 30-credit MS if they so choose.
The Kelley/NFLPA MBA is a blended online/in-person program structure, that takes 24 to 36 months to complete and includes the Kelley Capstone Experience, which allows students to engage in real-world business problems.
Both UM and Kelley offer full career services to students in their programs.
The Need for Sustainability
Both the UM and Kelley MBA programs are great opportunities for players to educate themselves on business and personal finance management. One can only hope that these programs prove more sustainable than similar attempts in the past.
Notably, in 2011, George Washington University launched its STAR Executive MBA, for NFL players, only to discreetly place the program on hiatus after just two cohorts. When we reached out to GWU for a comment on STAR, the school refused to offer any information on the program's current status.
Devry University, a for-profit higher education organization, also launched a program for NFL players, but as of 2015, one one player had enrolled. 
About the Author