Infographic: The MBA Lifecycle

The life of an MBA student is a long journey requiring equal parts dedication, focus, and patience to complete. If you are mulling over the pursuit of an MBA degree, but are unsure of what challenges await, then make sure to check out the infographic on the MBA Lifecycle below, which illustrates the major benchmarks of graduate business school students.  We identified key steps throughout the MBA admissions journey to help you benchmark key decisions as you go through the process. It takes on average, 6-18 months to begin research schools and starting your program.  However, students can take less than 6 months to complete the process, depending on your time commitment and motivation to start your program.
What are the key checkmarks in the MBA Lifecycle?
– Define your career goal
– Research schools and programs
– Prepare for the GMAT, GRE or Executive Assessment
– Visit schools or attend an information session
– Identify and recruit letter of recommendation sponsors
– Hire a consultant or advisor
– Apply
– Interview at schools
– Wait for decisions
– Decide where to accept
– Consider financial, living arrangements, and relocation
– Begin classes
– Clubs, networks and internships
– 2nd Year MBA completion (if applicable)
– Graduate
– Start your new career
Is the lifecycle the same for all types of programs?
The simple answer is yes! There are a variety of different MBA options available for students. For example, some programs are only offered online, eliminating any planning on relocation and living arrangements.  Also, many programs do not require the GMAT or GRE, eliminating this phase in the lifecycle.  As you research your program options, it is important to note which parts of the MBA Lifecycle can be eliminated.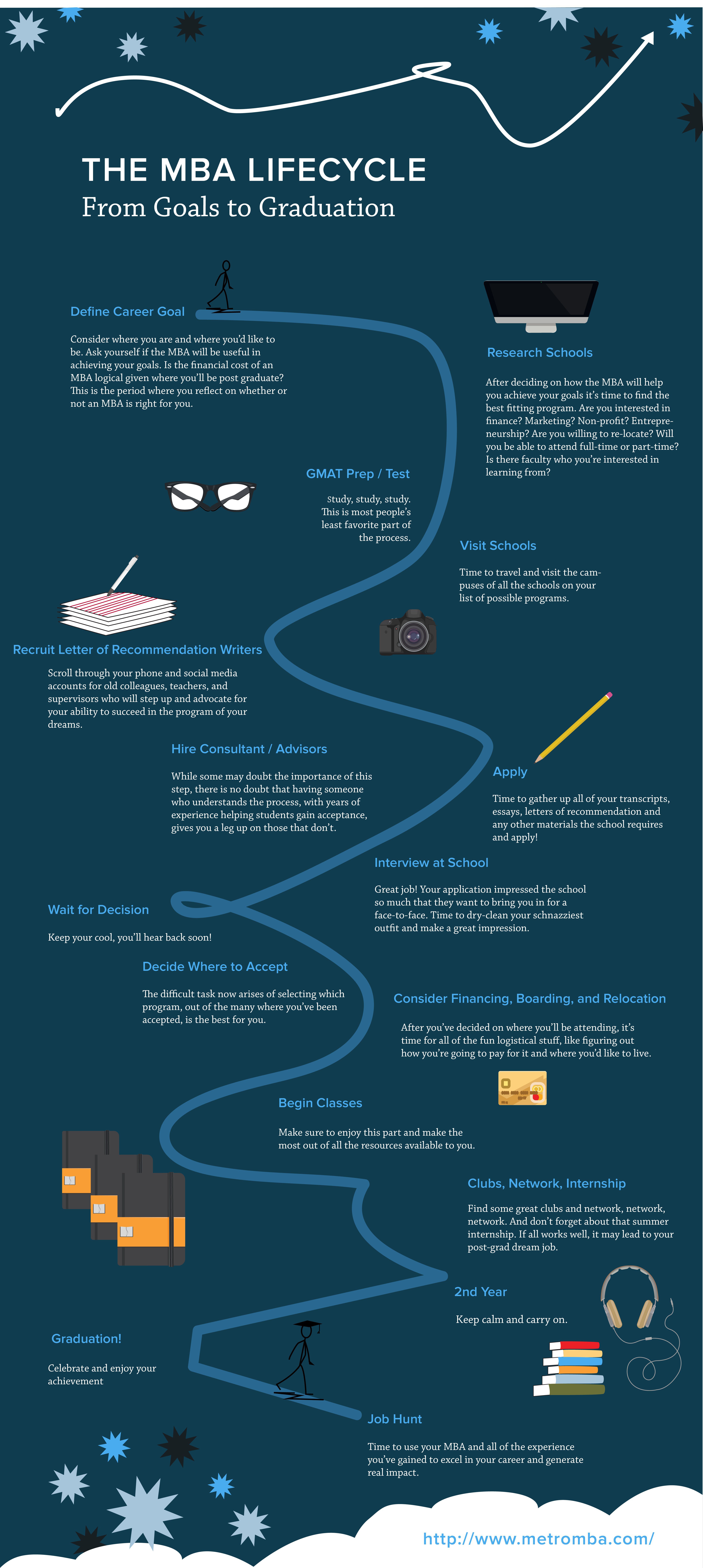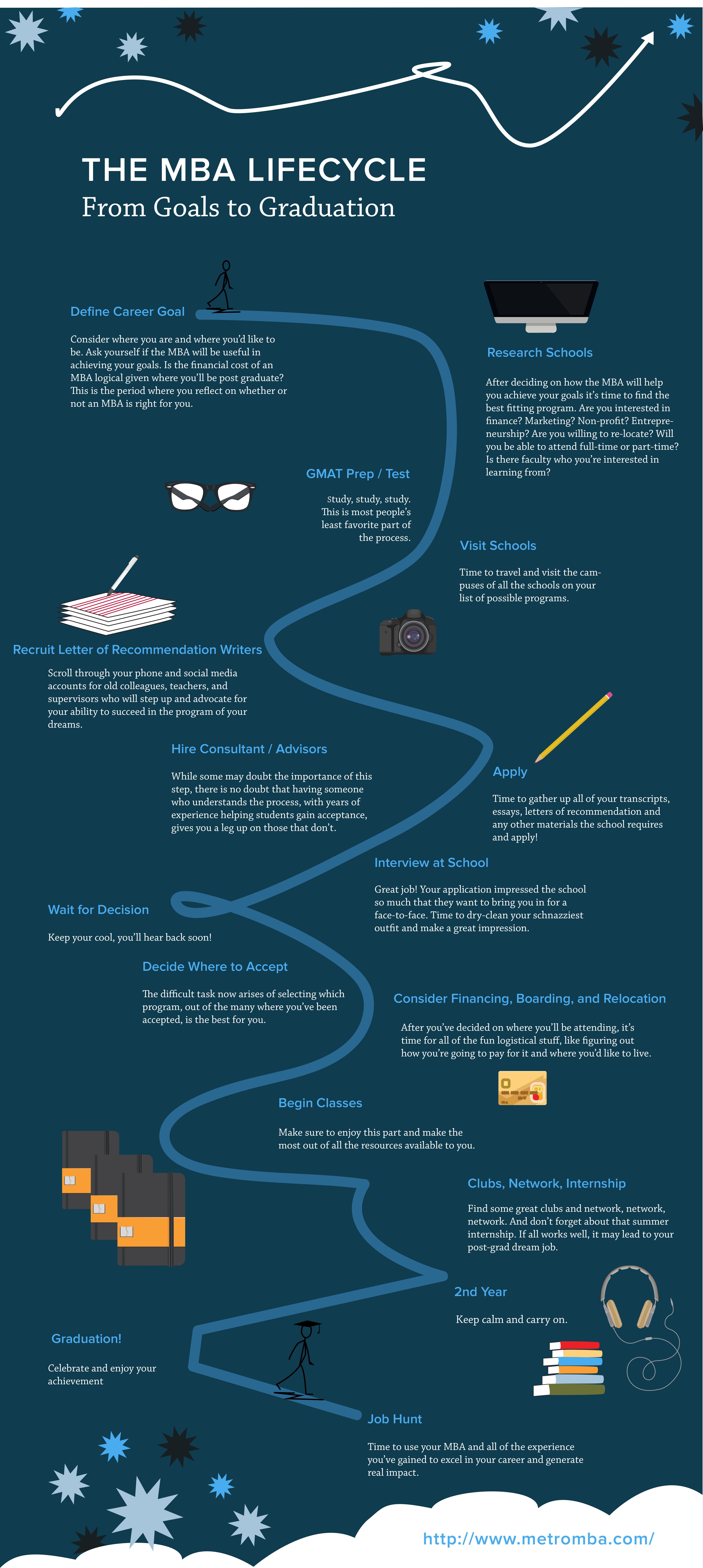 About the Author