The Truth About Women MBAs

Being a woman in business has never been easy. In the not so distant past, it would have been impossible for a woman to make it to the executive level of a corporation or to attend business school. And while the times have changed, unfortunately, they haven't changed enough. No matter how advanced we've become as a society, there's still an apparent gap between men and women in business and business school.
There's Still a Pay Gap?
According to a new study from the Graduate Management Admission Council (GMAC), that difference equals about $400,000 in earnings over 20 years in business. The worst part is that the gap in pay only increases as women move up the ranks. In fact, for executives, women can expect to earn just $0.80 to the men's dollar, or $165,000 compared to $205,000 a year.
The same trend exists for female MBA alums getting jobs. Among female graduates of a two-year, full-time MBA program, men outnumber women in executive roles by almost two-to-one. As for C-suite jobs, men outnumber women by four-to-one.
The facts can be disheartening for women looking to earn their MBA and move forward in their careers. However, there is good news. The gender gap is closing, albeit slowly.
Sluggish Progress for Women MBAs
Currently, four in every ten graduates with MBA degrees in the United States are women, according to the Association to Advance Collegiate Schools of Business. And MBA programs are continually working to close that gap. In 2005, the average MBA class, based on the Economist's ranking contained 30% women. In 2015, that class ratio had raised to 34% women. Still, there's a long way to go.
The sad truth is that women only represent about 14% of the seats in the C-Suite and that number has remained unchanged for a long time. And, truthfully, it probably won't change anytime soon. It takes a significant amount of time to move individuals through the pipeline and get them to the top of the corporate ladder, and for women, it can take an MBA or another type of advanced degree, which requires further time and money.
How Important is Higher Education for Women in the Workplace?
When the Huffington Post examined current female CEOs in the Fortune 500, out of the 11 women, they discovered that four had an MBA, one had a Ph.D., and two had other master degrees. Even more interesting, all of the women came from a background in Operations and Finance. Clearly, an advanced education is critical for women to make it into executive and C-Suite level positions. And it can start with the MBA.
The Greater Cost for Women MBAs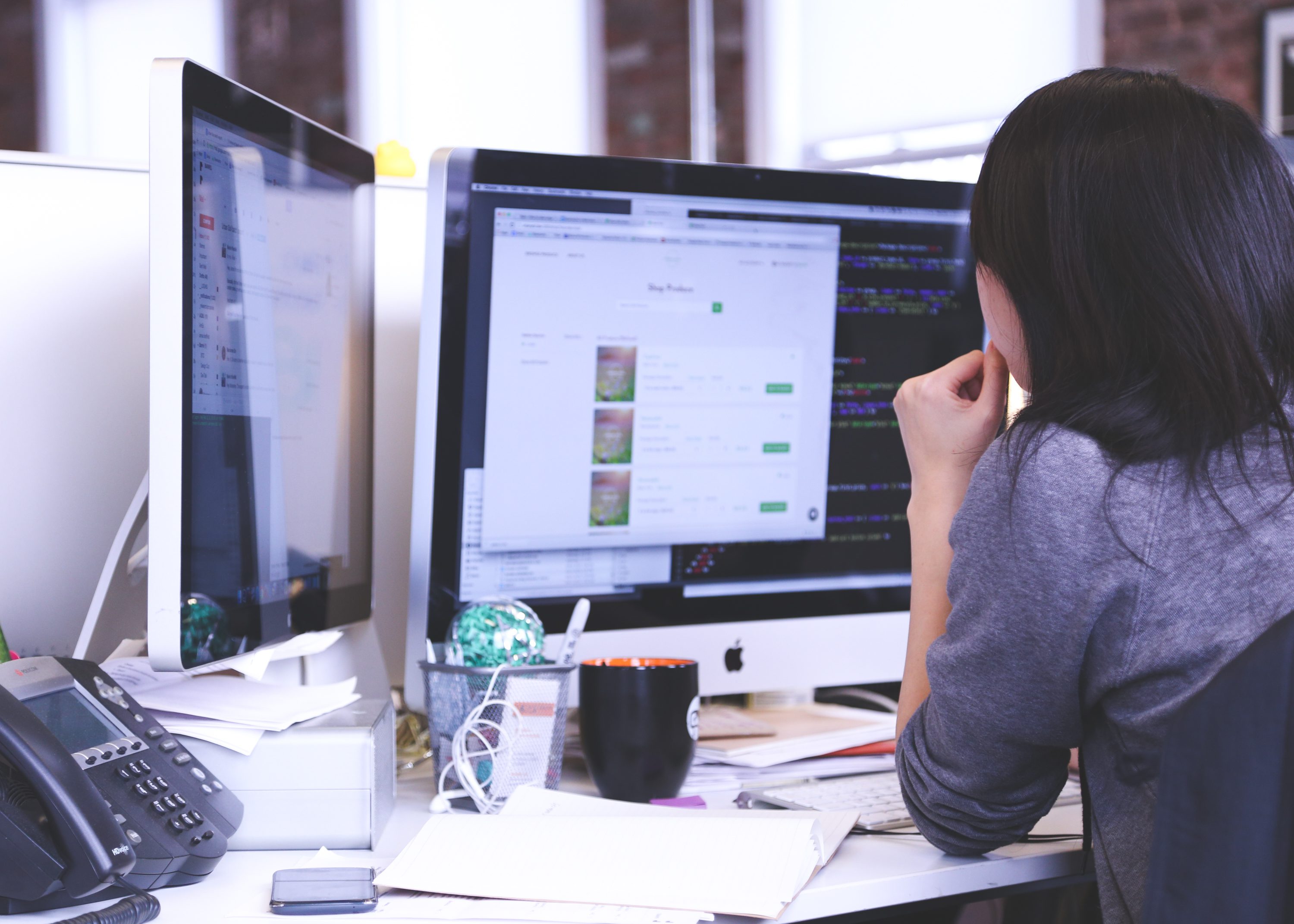 According to GMAC, the MBA candidate pool contains less than 40% women, which means that more likely than not, as a woman in graduate school, you'll be in the minority. Several factors go into this. First, an MBA is costly. An MBA from a top school costs between $100,000 to $200,000, and as mentioned previously, women make $400,000 less over their lifetime than men, so this cost is far greater for women.
An MBA can also be more difficult for women as it can mean putting off starting a family or finding reliable and affordable childcare — an extra economic decision that most men don't have to consider. For this reason, many MBA programs are trying to make their programs more flexible by helping their students better juggle work and family and making them aware of gender differences in communicating and strategy.
That's why programs like the Forté Foundation are so important. The Foundation is working to close the gap between men and women in MBA programs. They're fighting to get women into business by providing fellowships to women MBAs and working with leading MBA programs to change the balance of men and women in the program. For the first time, Forté schools have enrolled 36.2% women, and 12 schools have more than 40% women enrolled. Learn more about the Forté Foundation in our in-depth article.
Is an MBA Still Worth it for Women?
The question is how does the MBA come into play for women, when it seems like more and more executives are calling the MBA obsolete? Recently, even Sheryl Sandberg, the Chief Operating Officer of Facebook, who has a Harvard MBA herself, said that business school is not necessary or even useful for a career in technology. While that may be true, it's not the whole truth. Rarely, if ever, will you hear from a graduate who regrets their MBA experience. An MBA is not just limited to a single benefit, but a range of benefits, including but not limited to:
Credential builder
Enhanced personal brand
Broad network of classmates, professors, alumni, and leaders
Intellectual experience
Skill builder
The hope is that as more and more women attend MBA school perceptions in business will begin to change. If b-school classes are filled with equal amounts of men and women, then that ratio will start to become the norm. Then, after graduation, when men or women go onto corporate websites and see only one or two women's head shots, they'll start to wonder why that is and initiate the catalyst for change.
About the Author