At the University of Florida, MBA Class Size Matters

When it comes to choosing an MBA program, there are many factors that matter including location, ranking, and opportunities. One area that is often overlooked is size. Smaller MBA programs such as the Hough Graduate School of Business Full-Time MBA come with many advantages, including personalized attention, direct interaction, and cohesion. While this intuitively makes sense, does it make a difference in the long run?
Benefits of Smaller MBA Programs
Students who choose smaller programs have the opportunity to develop deep relationships with their peers and professors. That means a collaborative classroom and a close-knit community throughout the MBA experience and post-graduation.
A smaller program also tends to encourage deeper immersion. It's hard to fade into the background when there are only 100 students. "One of the great things about being in a small program is that students can get as involved as they want," says Kara Kravetz Cupoli, the Senior Director of Full-Time MBA Student Affairs & MBA Engagement at the University of Florida. "Because of UF's small size, students have a tremendous opportunity to become club presidents or leaders of various organizations."
If you're looking for an environment with an over-abundance of resources, choose a smaller program where the experience feels more akin to having a personal coach. If you want a genuine connection with your peers, professors, and classes, the University of Florida's Full-Time MBA program has the small class sizes, individual attention, customized curriculum, and powerful network that will make a difference.
The University of Florida Full-Time MBA Program
Ranked as a top 20 public business school for five consecutive years by the U.S. News & World Report, the Hough Graduate School of Business isn't just a business degree; it's an experience designed to transform each and every one of its students. The key areas that make the UF MBA stand out include: individual attention, customized curriculum and professional development, and its large network, the Gator Nation.
Individual Attention
Every MBA student gets individual attention from the moment they walk in the door. "The small size of our program allows students to interact with our world-class faculty early and often" explains Craig Petrus, the Director of Career Services at the Hough Graduate School of Business. It's a personal classroom approach that allows students to work and interact with peers and professors interested in their same career paths and goals.
Beyond academia, every student at the Hough Graduate School of Business receives his or her own strategic approach to their post-MBA life. "Each student's career coaching is extremely personalized to that individual. Nothing is cookie cutter," says Petrus. "We build a job search marketing plan around each student's career. We also host multiple mock interviews and help them personalize their resumes."
That individualized attention is also backed by a wealth of experience. "Our Career Services team is comprised of former HR executives, executive search consultants, and recruiters," describes Petrus. "Our combined experience gives us the ability to train our students through the eyes of a Fortune 500 recruiter."
Plus, thanks to the small program size, UF's career services team is able to develop robust relationships with students and companies, allowing them to make insightful hiring recommendations. Watch their career services video for more information.
Customized Curriculum & Professional Development
The Hough Graduate School of Business Full-Time MBA is all about customization. "We emphasize our menu of opportunities," says Cupoli. "The idea is to help students map out what they want to learn so that they can customize their experience not only in the classroom but outside it as well."
Students can customize their curriculum in three ways:
Concentrations: The Full-Time MBA offers five concentrations—Finance, Marketing, Strategy, Supply Chain, and Real Estate—to act as a curriculum guideline and to help students communicate with their future employers.
Global Immersion Experiences (GIE): Students can register for a two-credit course that allows them to participate in a 7-10 day immersion experience in developing and emerging global markets such as China, South America, or the U.A.E.. GIEs offer the opportunity for students to develop their interest and experience in global business through industry analysis and company reports.
Experiential Learning: Through electives such as UF's company project courses, students have the opportunity to work on consulting projects for companies while supervised by members of the faculty.
Outside of the classroom, UF excels at the professional development of their MBAs, particularly in the areas of leadership and real world experience.
Leadership: Thanks to UF's small program size, students have a better opportunity to gain hands-on experience by becoming a leader of a club or organization such as the MBA Association. In addition, the student-led retail business, Gator MBA Gear, lets MBAs practice their marketing, leadership, and management skills while running a real business.
Case Competitions: Another opportunity for real-world experience is through case competitions. "Most of the case competitions our students participate in are called 'Live Cases,' where companies present real issues that they need solved," explains Cupoli. Amongst other competitions, the University of Florida has won the Southeastern Conference (SEC) MBA Case Competition three out of the last four years.
Gator Nation
When you choose the University of Florida's Full-Time MBA program, you won't only enjoy small class sizes in a collaborative environment, but you also get the benefits of a large and powerful network. "With more than 415,000 UF alumni residing in every U.S. state and more than 150 countries, the Gator Nation spans the world," says John Gresley, Interim Assistant Dean and Director of UF's MBA.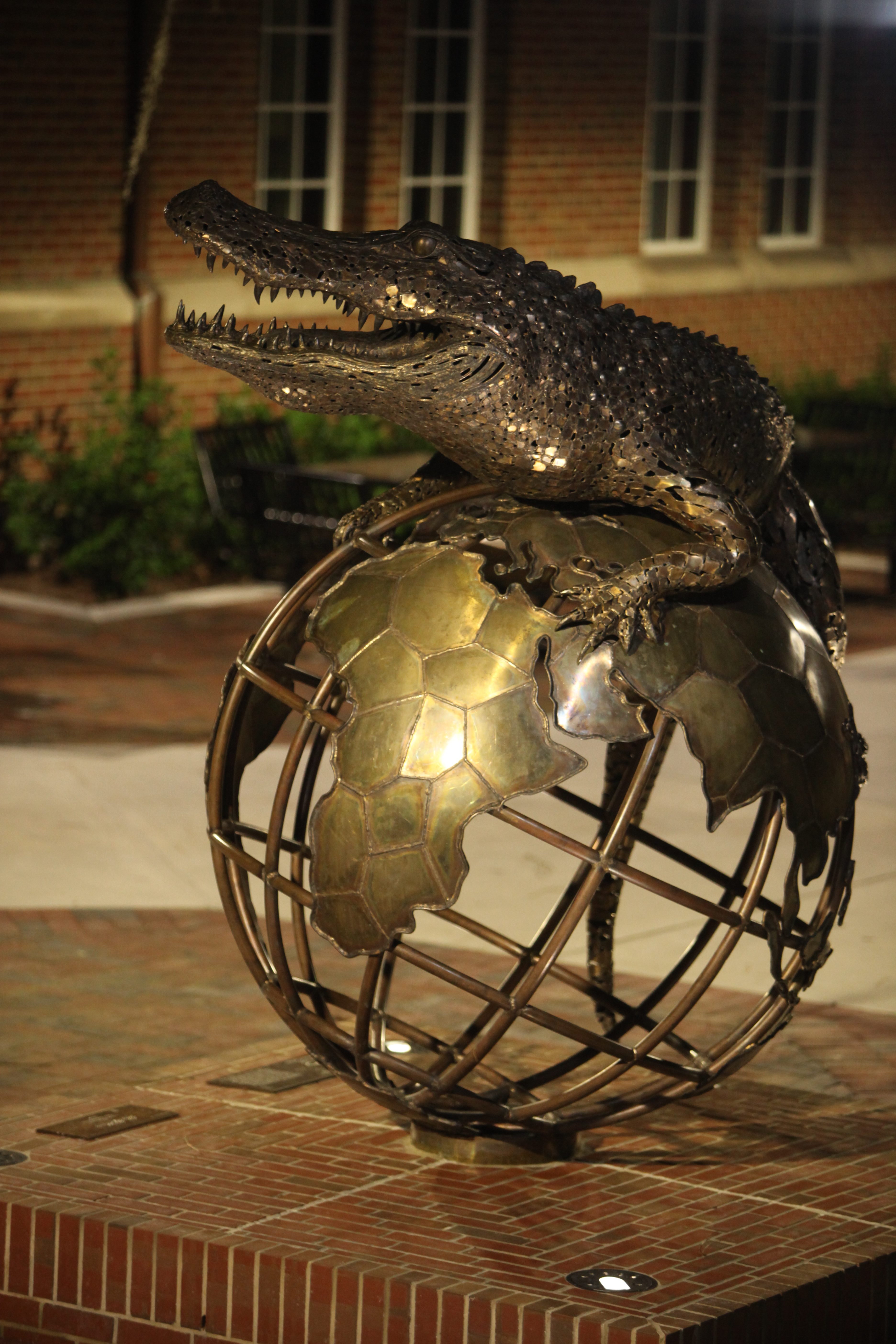 UF alumni can be found in all 50 states, across all industries, and in a myriad of job functions. It makes the UF MBA not just a Florida degree but a national brand that is recognized everywhere. There are no end to the possibilities and people you'll encounter with the Gator Alumni network.
The Gator Nation also continues to work with students long after they earn their degrees. "UF MBA hosts numerous events to engage and connect alumni living in various parts of the country," explains Gresley. "Also, because our program provides an intimate learning environment, our student services staff has close-knit ties to alumni, and we're happy to help graduates by connecting them with other alumni or business partners to maximize their careers. In return, our graduates routinely inform our staff about career opportunities, professional development events, and other activities that may benefit our current students." When reflecting on his experience, James Eckhart, a 2016 MBA, adds, "The Gator Network is a powerful resource, representing a strong brand that you will carry with you throughout your career."
---
Learn more about earning your MBA from the University of Florida's Hough Graduate School of Business by visiting the school's website.
This article is sponsored content paid for by the University of Florida.
About the Author