Reaching Out MBA: 19 Years of LGBTQ Support

Getting accepted into graduate business school is no easy feat. With all of the preperation, applications, campus visits, and soul searching necessary, it's nice when you have a helping hand. If you're a member of the LGBT community, Reaching Out MBA could be just the hand you're looking for.
What is Reaching Out MBA?
According to the organization's webpage, Reaching Out MBA is a 501(c)(3) organization that educates, inspires, and connects lesbian, gay, bisexual, and transgender (LGBT) MBA students & professionals/alumni, and their related graduates at business schools around the world.
Reaching Out MBA organizes programming for students and business professionals alike, with it's annual conference being the organization's flagship event. By means of the conference and related programming, Reaching Out MBA aims to:
Educate students about the opportunities and challenges of being an LGBT MBA student and business leader, how to capitalize on those opportunities, and how to overcome those challenges.

Inspire and enable LGBT MBA students to be leaders in their careers and in society.

Build connections among LGBT MBA students.
Let's Hear More about this Conference!
The Reaching Out LGBT MBA & Business Graduate Conference is the organization's largest event of the year, as well as the largest gathering of LGBT business students in the world. The conference provides future LGBT leaders, from around the world, the opportunity to network, learn, and improve their skills so they will emerge stronger and more confident in the business world.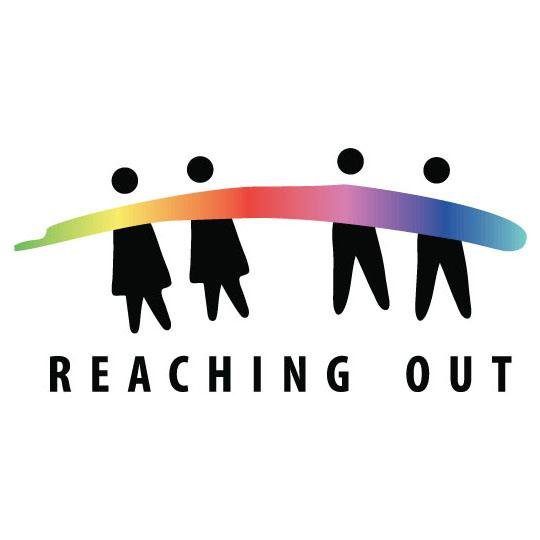 The organization originally launched solely as a conference — one that aimed to provide LGBT business school students with a resource to make connections with other LGBT students and business professionals.
The first conference brought together about 100 LGBT students. Last year, more than 1,400 students, prospective LGBT MBAs and business graduates, professional business leaders, and recruiters attended.
The 19th Annual ROMBA Conference will be held in Dallas on October 6-8, 2016.
What can one expect from the conference?
The event features a bevy of industry speakers, workshops and panelists representing all sectors of the business community, including: finance, entrepreneurs, non-profits and the media.
Many businesses partner with the conference to show support for the LGBT community and recruit top level talent, a sampling of which includes: BCG, Apple, Home Depot, Target, Wells Fargo and Merrill Lynch.
The conference also features several competitions.
Reaching Out MBA Case Competition

: This competition challenges MBAs to formulate strategic recommendations to a given problem and win up to $5,000 in prize money.  Participants also have a chance to present and discuss their ideas with a panel of judges from leading consulting firms and interact with them more informally during a private reception. According to Reaching Out MBA,

many participants of years past

have successfully pursued strategy consulting positions afterwards, aided by the feedback they received and connections they made during the competition.

Startup Pitch Competition

: Reaching Out MBA partners with

StartOut

for the 6th annual ROMBA Startup Pitch Competition, which offers a $5,000 scholarship to the team with the most promising new venture idea, as judged by a panel of leading investors and entrepreneurs. To learn about success stories from previous years' events,

click here

.

The M&A Case Competition (sponsored by Credit Suisse):

This competition provides MBA student teams with the opportunity to experience the role of investment bankers in a mergers & acquisition scenario. Teams of up to three MBAs demonstrate their financial and strategic analysis skills before a prestigious panel of judges hailing from investment banks. Students may also compete individually.
What Else Does Reaching Out MBA Offer?
Aside from the annual conference, Reaching Out MBA offers an LGBT MBA Fellowship, which was first introduced at the 2014 conference. The fellowship was created as a joint effort with top business school programs to "demonstrate that business schools are the top destination to develop the out LGBT and active ally business leaders of tomorrow," according to the organization.
What does the fellowship include?
The LGBT MBA Fellowship recipients each receive a minimum of $10,000 scholarship per academic year or $20,000 total scholarship. They also receive access to exclusive mentorship and leadership development programming through the organization.
Reaching Out LGBT Fellows serve as ambassadors to the LGBT community at large, help admissions identify future candidates for the Fellowship, take an active role on campus with LGBT initiatives and receive opportunities to lead a Reaching Out event, such as the ROMBA Conference.
Reaching Out MBA Testimonials
The organization's website features testimonials from folks whose lives Reaching Out MBA has changed for the best.
Here's what a few people had to say about the organization:
ROMBA was an integral part of my recruiting process during my MBA – from helping me be comfortable in my own skin during the recruiting process to showing me what companies would really be supportive of a cause I care deeply about. – Hannah Yankelevich, Tuck School of Business

ROMBA helped me see the diversity of gay men beyond the small set of them I had seen before. It made me believe that is possible to be professionally successful in all walks of life and being gay has got nothing to do with that. – Rajeev Gupta, Kelley School of Business

Any MBA student can get something out of ROMBA. While it passionately focuses on LGBTQ in business, ROMBA truly reaches out to all future business leaders and embraces them. – Paul Bruere, Boston University
About the Author