Real Humans of the University of Georgia Terry College of Business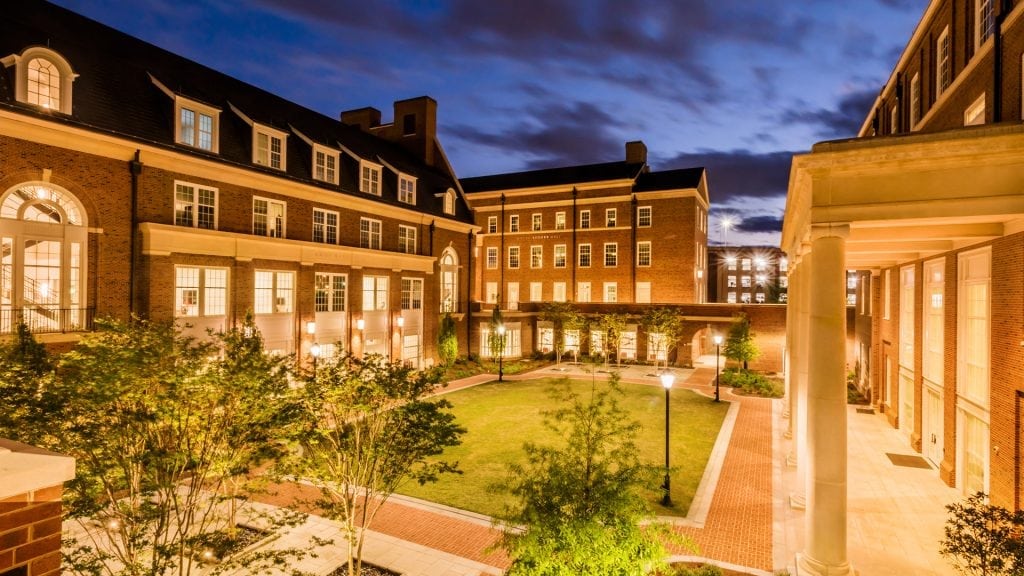 Rob Vendley, UGA Terry MBA
Age: 30
Hometown: Davidson, NC
Pre-MBA Work Experience: Five and a half years as an Army intelligence officer.
Why business school? Why now? I was looking to switch careers but didn't have a business background, so an MBA was the next logical step.
Why the University of Georgia's MBA program? What factors figured most prominently into your decision of where to attend? After getting my undergraduate degree from Wake Forest University, I knew that I wanted to attend a large, public university for my MBA, but I still preferred that "small school" feel. UGA offered the perfect blend of a small cohort with first tier athletics and a massive alumni base. I also looked at common metrics such as ranking (currently #40), ROI (currently #6), and cost (around $13,400 per year). But more than any single metric, it was UGA's personal touch that led me to my decision to accept. I was deployed to Northern Iraq during the entire application process, and the Terry admissions team went out of its way to work with me, which had a profound impact on my decision.
What do you think is your most valuable or differentiating contribution to your MBA class? Having worked with and led several diverse teams in the Army, often in austere environments, I've learned how to efficiently operate in a team setting.
Fun fact that didn't get included on your application? I was in a rock band in high school—I'm pretty sure our Myspace still exists …
Post-MBA career interests? I will be working for Bank of America in the Consumer Banking Associate Program, focusing on Product and Strategy.
Advice to Prospective MBA Applicants
One thing you would absolutely do again as part of your application process? Start early. Ask yourself what matters most to you (location/region, size, cost, concentrations, etc.) and then narrow it down from there.
One thing you would change or do differently? Campus visits are key—I did not get the chance to visit UGA before applying (due to a military deployment), but it would have absolutely helped me in my decision making—I just lucked out that UGA's campus is beautiful and the Terry College of Business is nearing the completion of an incredible new Learning Community.
Part you would have skipped if you could—and what helped you get through it? Like a lot of prospective MBA candidates, I probably spent way too much time scrutinizing a single word here or there on my application essays.
Greatest highlight so far at Terry/Georgia? Winning the Rose Bowl in double overtime and watching the Dawgs compete for the National Championship.
One thing about Terry/Georgia that you didn't expect before arriving? How close I would become with my classmates. Everyone goes out of their way to help each other. I've made so many lifelong friends during my time at Terry, and I couldn't be happier with the program.
Thing you were most anxious about in your first year? As a political science major in undergrad, I was very nervous about making it through the quant-heavy first semester. This fear quickly came to pass—Terry prepared me during the summer before beginning the program, and my classmates and professors went out of their way to help in any way that they could. Math isn't scary anymore!
Thing you were most excited about in your first year? Getting to know my classmates and enjoying time in "The Classic City" of Athens, GA. Also Georgia football in Sanford Stadium—it's an experience unlike anything else.
About the Author