Real Humans of the University of Georgia Terry College of Business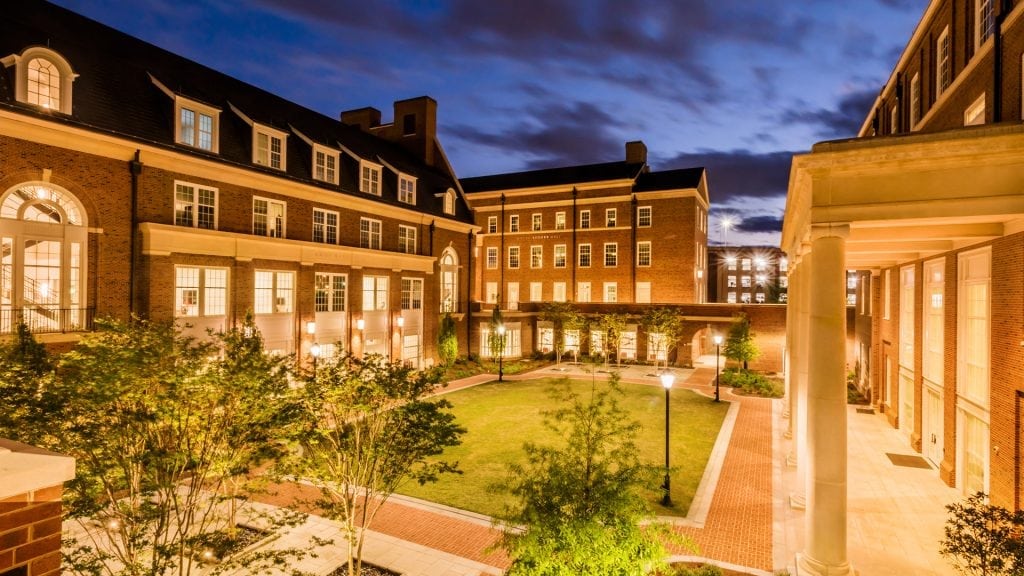 Ali Probst, UGA Terry MBA
Age: 28
Hometown: Appleton, WI
Pre-MBA Work Experience: I worked at Thrivent Financial in Minneapolis, MN for five years in Marketing and Innovation & Development roles.
Why business school? Why now? I knew before business school that my ultimate career goal was to be a Brand Manager at a large Consumer Packaged Goods (CPG) company. Attending a top 50 full-time MBA program was the best way to get a shot at landing my dream job.
Why the University of Georgia's MBA program? What factors figured most prominently into your decision of where to attend? I went on campus visits to seven different schools. When I stepped on campus at Georgia and saw the brand-new Business Learning Community I was instantly interested. I then met the Career Management staff, a few professors and students and even sat in on a class. I couldn't believe how welcoming the staff and current students were to a prospective student and it really came down to a gut feeling of "I can see myself here for two years, and I'll have the support I need to achieve my career goals." Receiving a full scholarship and Graduate Assistantship sealed the deal.
What do you think is your most valuable or differentiating contribution to your MBA class? I think I offer a unique perspective in classroom discussions and group projects having a strong Innovation & Development background and work experience in an Agile team environment.
Fun fact that didn't get included on your application? I'm a die-hard Green Bay Packers fan and grew up going to games and training camp every year.
Post-MBA career interests? I've been focused on obtaining a career in brand management from the second I stepped foot on campus. I've recently accepted a position as an Associate Brand Manager at E&J Gallo in Modesto, CA and couldn't be more excited.
Advice to Prospective MBA Applicants
One thing you would absolutely do again as part of your application process? Research multiple MBA programs and go on campus visits to get the look and feel of each one.
One thing you would change or do differently? I can't think of anything … no regrets!
Part you would have skipped if you could—and what helped you get through it? Taking the GMAT and the GRE. Keeping the end goal in mind.
Greatest highlight so far at Terry/Georgia?
A) Professionally: Doing well at the National Black MBA Association career conference. I'm very thankful for the 1:1 attention I was given by our Career Management Center to get me prepared and ready to interview within the first two months of my first year of business school.
B) Socially: The Georgia football MBA tailgates in the fall. Go Dawgs!
One thing about Terry/Georgia that you didn't expect before arriving? I didn't anticipate how close-knit our class would be. When you ask for help with a certain class that may not be your strong suit and you have multiple classmates willing to sit down with you, form study groups, or work through problems with you, it's a really cool, supportive feeling. I've made lifelong friends at Georgia and am so thankful for it.
Thing you were most anxious about in your first year? Attending the National Black MBA Association career conference in Philadelphia, PA.
Thing you were most excited about in your first year? Receiving an offer for a brand management internship at E&J Gallo in October, followed by the anticipation and excitement of actually going out to California and working in the wine & spirits category all summer.
About the Author