Real Humans of the University of Georgia Terry College of Business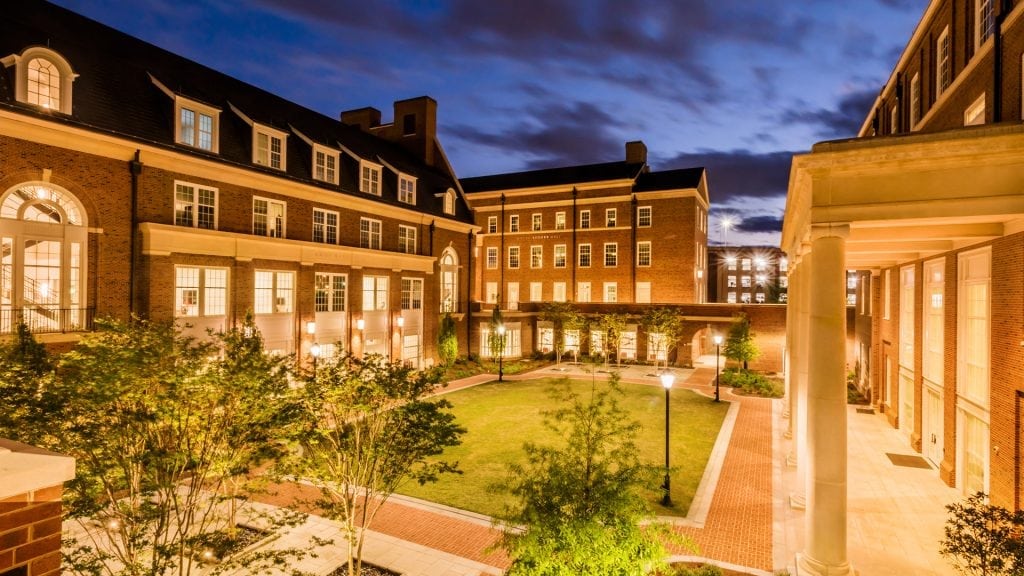 Miller Radford, UGA Terry MBA
Age: 26
Hometown: Greensboro, NC
Pre-MBA Work Experience: Prior to perusing my MBA, I completed the Fulbright Grant in Kota Belud, Malaysia. Upon returning to the U.S., I worked for ex-baseball player Kris Benson as a business management analyst, which eventually led me to begin flipping single-family homes in Atlanta.
Why business school? Why now? As I flipped homes, my love and appetite for real estate grew exponentially. My interest and desire to be involved in grand projects exceeded my capacity as an individual in the private sector, so I looked to business school for preparation in top-tier recruitment.
Why the University of Georgia's MBA program? What factors figured most prominently into your decision of where to attend? The University of Georgia is highly regarded in real estate communities, particularly in the Southeast. Several alumni dominate the asset and space markets, and it was no surprise that such a trend is attributed to the level of sophistication and nuance taught in the real estate courses.
What do you think is your most valuable or differentiating contribution to your MBA class? I am continuing to invest in my entrepreneurial venture while in school, and I feel that it's crucial for students like myself to not only embrace, but also live the entrepreneurial spirit fostered by the program.
Fun fact that didn't get included on your application? Three real estate mentors, each of whom own multi-million dollar portfolios, pushed me to specifically apply for the MBA at UGA before I seriously considered entering the program.
Post-MBA career interests? My plan is to advance within real estate private equity asset management while specializing in the execution of value-add strategies for urban, adaptive re-purposed assets.
Advice to Prospective MBA Applicants
One thing you would absolutely do again as part of your application process? I examined the geographical proximity between my school and target firms. I am certain that being near Atlanta and remaining familiar with my firms' flagship properties allowed me to achieve my goal when recruiting.
One thing you would change or do differently? I would have made a greater effort learning how the MBA program leverages its relationships with other masters and Ph.D. programs, so I could strategically involve myself in other, non-MBA networking opportunities.
Part you would have skipped if you could—and what helped you get through it? I cannot honestly say there is a part I would skip. Each step in the process is designed to familiarize yourself with what is arguably the most impactful decision made within the two-year period.
Greatest highlight so far at Terry/Georgia? Staff members become friends and family quickly, and with that comes a level of trust that would make anyone immensely grateful. It was through the trust developed each and every week that I have met and now work alongside successful alumni I admire.
One thing about Terry/Georgia that you didn't expect before arriving? I never expected the degree to which the career management and services are personalized. Directors and staff members often approach me with information regarding opportunities and industry-related events that I, myself, have not discovered.
Thing you were most anxious about in your first year? Whether the group of men and women I would share two intimate years with would be cohesive led to pre-MBA anxiety; however, any anxiety was quickly erased upon meeting my classmates who have become some of my dearest friends.
Thing you were most excited about in your first year? Diving deep into quantitative skill-building that would have been far more challenging self-taught is what I was most excited about.
About the Author