Merage Jumps in Rankings, UCLA Grows Greener, and More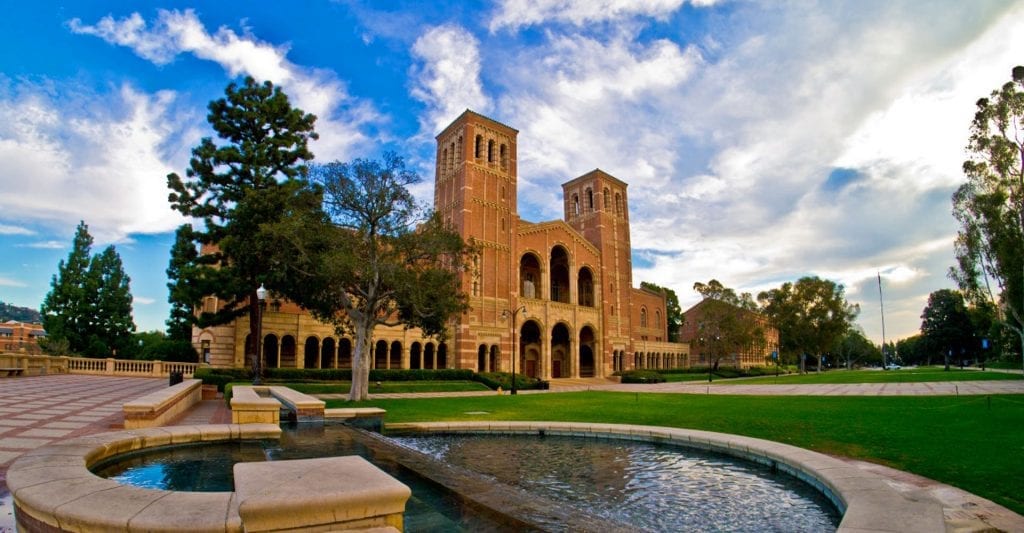 Let's take a peak at some of the biggest Los Angeles business school stories that have emerged this week.
---
University of California, Irvine's Paul Merage School of Business  jumped forward in The Economist's 2018 'Which MBA?' rankings, with a move from 39th to 37th in the U.S., and 56th to 52nd in the global standings.
Assistant Dean Jon Kaplan of Merage's MBA and specialty master's programs says, "[What is unique about the program] is our focus on preparing students to be leaders in a digitally driven world. When you combine that with our continuous efforts to attract the best and brightest students and to provide them a one-of-a-kind experience, you start to see the rankings improve."
Earlier this year, Merage's Executive MBA program was ranked 20th in the U.S. and 30th globally. Dean Eric Spangenberg reiterates the program's focus on digital transformation.
"Our team has done a great job of pivoting our curriculum to focus on how digital technologies are disrupting all aspects of the business world—not just in Silicon Valley, but across industries," he says. "Students recognize that, and they choose to come here. This climb in the rankings is evidence not only of our teaching excellence and outstanding career services, but of the caliber of students we're attracting."
You can read more about Merage's place in the rankings here.
UCLA Anderson School of Management alum Nurit Katz ('08), the university's Chief Sustainability Officer, recently gave a report on five major movements that the school has made to become a leader in green campus design.
For one, the business school's Marian Anderson Courtyard is shaded from the California sun by ZON Powersol umbrellas that not only provide shade, but also utilize solar power for USB mobile devices.
In addition to the use of solar power, the school uses a 42-megawatt cogeneration plant that provides heat, cool air, and electricity for major facilities on campus such as the Regan Medical Center. The plant is partially powered by biomethane gas from a nearby landfill. The use of the gas drastically reduces the campus' carbon footprint.
Green roof installation is another way the school is implementing sustainable technology, as shown in the Safdie Rabines Architects' designed Court of Sciences Student Center food hall. Drought tolerant plants combine attractively with the surrounding landscape to provide natural cooling and water collection methods, while also providing attractive outdoor gathering space.
The Semel Healthy Campus initiative is another example of the school's commitment to sustainability. With a garden at the Sunset Canyon Recreation Center, this initiative focuses upon healthy solutions for the campus and its neighbors by growing plants for food and medicinal purposes.
Finally, UCLA is working to reduce carbon emissions in the infamously congested city of Los Angeles through the use of the Bruin Bike Share system. This allows students to rent bikes for commuting around campus, making the standard non-automobile transit more visible. The project also allows inexperienced bikers to pair with those who are more seasoned to learn the rules of the road.
Learn more about the school's green energy initiative 
here
.
Mary Ann Somers, Senior Vice President and Chief Commercial Officer at Intuit, Inc., will be a featured speaker at Pepperdine Graziadio's Center for Women in Leadership (CWL) discussion series on November 8, 2018.
With a background at companies such as Coca-Cola, Hershey, Unilever, and Colgate-Palmolive, Somers has a wealth of experience in reviving struggling brands. She will speak about the increasingly relevant trends in FinTech, and the ways in which it has transformed production and profitability.
Since 2015, the Center for Women in Leadership has strengthened and empowered women in the Graziadio community, and connected them with leaders such as Somers as they move forward in their careers.
Somers' discussion will take place at the West Los Angeles Campus from 4-6 p.m. on November 8. You can register here for the event.
About the Author