USC Marshall Women are 'Stronger Together,' and More – Los Angeles News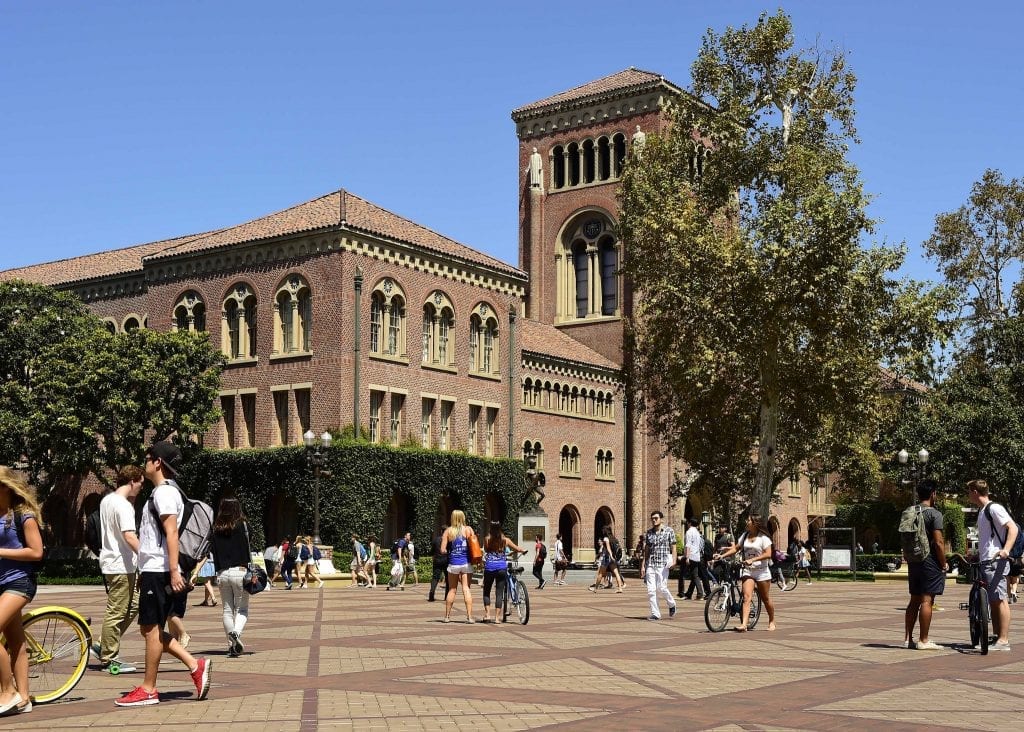 Happy Friday! Let's dig into some of the biggest stories coming out of Los Angeles this morning.
---
USC Marshall  School of Business' second annual ATHENA conference, focusing upon women entrepreneurs, kicked off at USC's Town & Gown with more than 500 guests to celebrate the theme "Stronger Together".
With such guests as USC's Interim President Dr. Wanda Austin, GOOP Founder and popular actress Gwyneth Paltrow, and Dr. Sumun Pendakur, Chief Learning Officer of the USC Equity Institutes, the event took place over a day and also featured a pitch competition and panel sessions.
Dr. Austin said, "I want to thank all of you for celebrating women leaders and their entrepreneurial journeys, which as I'm sure you have heard today, are not easy journeys, but they are tremendously rewarding… It's an uplifting experience to hear from so many smart, talented, bright, innovative, inspiring women, and all of you should count yourselves in that group."
Willow Bay, USC's Annenberg School of Communication and Journalism dean, presented Paltrow with an award to honor her accomplishments as an entrepreneur, noting of GOOP, "A newsletter that she hit the 'send' button on in 2008 now reaches a reported 8 million people. And it's really the starter fuel for what has become a significant global lifestyle brand."
The Female Founders Pitch Competition, open to USC students, faculty, staff or alumni less than five years from graduation, awarded a prize of $10,000 to winner  Thea Knobel. Knobel beat out 44 other entrants for her pitch, 'Cool Cube'.
You can read more about the USC Summit event here.
Chapman University's Argyros School of Business' 10th Annual MBA Mentor Program kicked off at the Leatherby Center for Entrepreneurship and Business with a welcome reception that honored 2018's participants.
The program features 30 graduate students who will be mentored by 34 executives from such organizations as Johnson & Johnson, Disney, Taco Bell, and Experian. Stacey Moynahan, Assistant Dean of Undergraduate Programs and Career Services and Joel Pearson, Assistant Director, Argyros School Career Services are responsible for recruiting mentors and making appropriate matches with students.
Pearson and Moynahan interview participants at the end of each year to make improvements upon the program and to discuss the strengths and challenges involved in each of the mentor and student relationships. October's welcome reception served as a foundation for students as they embark upon their career journeys with their mentors' guidance.
You can lear more about the Argyros MBA Mentor Program here.
The CSUF Mihaylo College Sales Leadership Center, which seeks to assist students in their pursuit of careers in sales leadership roles, recently welcomed Brad Anderson as the center's new director.

Anderson hopes to develop new initiatives at the Center, including a new minor in sales, as well as expanding its reach with further connections with leaders in sales positions.
Discussing his own aptitude for selling, Anderson described how his career evolved when he realized his passion for cultivating relationships.
"I discovered that I had a proficiency for sales and relationships [and interacting with people]," he says. "My first offer came from Carnation Company to sell quality products to local grocers. I developed relationships with store managers and solved problems for them while earning a good living. I also had a flexible schedule and work/life balance."
He proceeded to spend the majority of his 30 year career with Nestlé Purina Pet Care Company.
The CSLC has proven to be a hub of career development for Mihaylo students, through its sales competitions and events that connect students with numerous opportunities for their careers. "The sponsoring companies see our students shine as they present the scenarios in realistic settings with presentations to buyers. The students compete for scholarships and bragging rights, along with trophies, which are great résumé builders," Anderson says.
You can read more about the Leadership Center here.
About the Author