Embracing Diversity at UCLA Anderson, Graziadio's Commencement, and More – LA News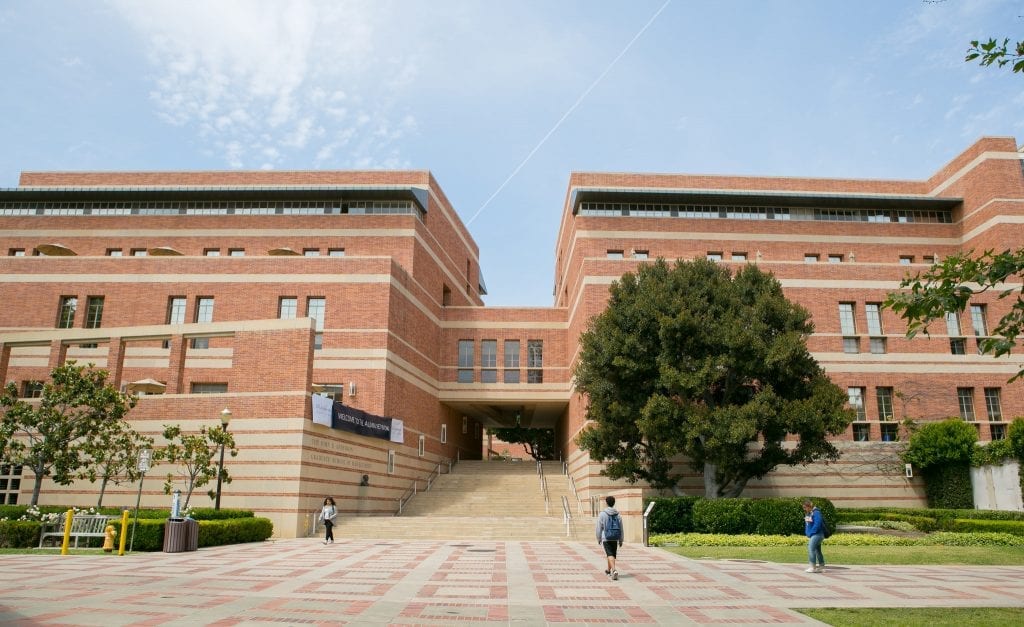 Friday, ya'll.
Let's dig into the biggest stories coming out of Los Angeles this week.
---
UCLA Anderson recently hosted its annual Embracing Diversity Conference. The co-VP for diversity of the Anderson Admissions Ambassador Corps, Denice Gonzales-Kim, discussed her involvement with drawing minority applicants to Anderson in a recent blog post.
"As a first-generation graduate student," she says, "I take great pride in participating in UCLA Anderson's annual Embracing Diversity conference. I was reminded why, when deciding which business school to attend, many people gauge the school's culture by its level of diversity."
Acknowledging the "embarrassingly low" numbers of diverse b-school students across the country, Gonzales-Kim expressed confidence in the efforts of the Anderson admissions committee to change this. The school draws applicants from a wide variety of socioeconomic groups, genders, orientations, and ethnicity, due in no small part to the efforts of Gonzales-Kim and others in the Ambassador Corps.
Assistant Dean of MBA Admissions and Financial Aid, Alex Lawrence, outlined the takeaways from the Conference – discovery of the school's intellectual capital, understanding of the Anderson community which is "diverse from all angles", and realizing the global reach of the Anderson MBA.
You can learn more about Anderson's diversity efforts and the recent conference here.
Pepperdine Graziadio held its fall 2018 Commencement Ceremony on December 8, 2018 at the Malibu campus' Firestone Fieldhouse.
This year, the event honored Vincent J. Monteparte (MBA '01) with a Distinguished Alumnus Award. Monteparte is a partner at Sway Ventures, a venture capital firm specializing in tech. From a background in aerospace and defense consulting, he pivoted to business operations, software development, and more.
Nicholas Brown, the event's student speaker, shared his experience as an Air Force veteran. While serving, Brown served as an intercontinental ballistic missile crew commander. He currently serves as an instructor in the Air Force Weapons school, where he implements his core skills as a leader and problem solver that he has gained as an MBA student.
Gary Toebben, former President and CEO of the LA Chamber of Commerce, spoke about his experiences in generating business growth for one of the country's largest economies. In his final two years, Toebben helped to generate $150 billion for such initiatives as transit improvements, municipal services, and housing for the homeless. He also helped to fund the nine colleges within the Los Angeles Community College District, and was a leader in implementing the LAX Master Plan.
You can read more about the commencement honorees and the rest of the recent event here.
In an interview with Dick Drobnick, USC Marshall IBEAR MBA Program Director, former Assistant Secretary of State Danny Russel discusses, among other things, his experiences with diplomacy. Russel served under John Kerry, and also served in the State Department into the early months of President Donald Trump's administration.
On the current trade war with China, Russel views that this is the "new abnormal." Strategic rivalries, he believes, are better dealt with through diplomatic efforts than with the restrictions currently at play in the Trump administration.
Among the other issues the interview covered were cybersecurity and the dynamics of authoritarian regimes. You can listen to the interview and learn more about the IBEAR MBA speaker series here.
About the Author