Digital Media's Precarious Future, and More – Los Angeles News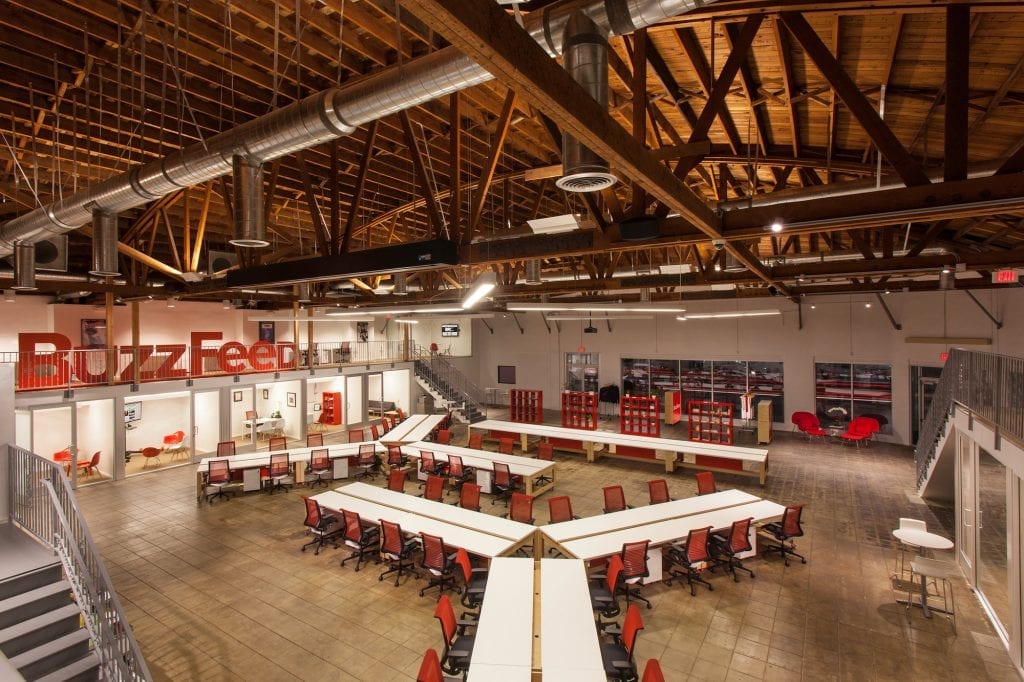 As we all reel in from a hectic Valentine's Day, lets take a look at some of the biggest Los Angeles business school news from the week that was.
---
Mount Saint Mary's, Los Angeles is hosting its 8th Annual Report on the Status of Women and Girls in California. This event features leaders from business, law, medicine and the arts. It arrives on March 28, 2019 at the school's Skirball Cultural Center.
Researched, published and produced by the Center for the Advancement of Women at MSMU, the report measures the status of women in the state using a number of criteria such as socio-economic status, gender, race and age, with the goal of improving their quality of life and opportunities.
One of the headlining features of the event will be a conversation between filmmaker and First Partner of California, Jennifer Siebel Newsom, and Senator Holly J. Mitchell. Emerald Archer, the Center's Director, says of the event, "We are excited to welcome such a diverse group of accomplished women … Their work and commitment to increasing equity and inclusion in our communities will provide [us with] invaluable insights."
The event's guests will include Alex Grimwade, SVP and CIO, Twentieth Century Fox Television; Rekha Chiruvolu, Director of Diversity and Inclusion for the Nixon Peabody Law Firm; Tiffany Smith-Anoa'i, EVP for Diversity, Inclusion & Communications, CBS Entertainment; and MSMU's current President, Dr. Ann McElaney-Johnson.
For more on the event, visit MSMU LA's website.
As part of its Center for Women in Leadership Executive Speaker Series, Pepperdine Graziadio Business School welcomed Monica McGurk, Chief Revenue and E-Commerce Officer at the Kellogg Company.
McGurk hosted a discussion entitled "Navigating Culture and Complexity" in which she will share her experience in directing Kellogg toward continued growth in an ever changing market. After graduating from Harvard and Stanford Graduate School of Business, McGurk worked first for Tyson Foods as chief growth officer and then as SVP of e-commerce and strategy for Coca Cola of North America. At McKinsey, where she was a Partner, McGurk focused on product development and innovation, marketing, and culture transformation.
The event featured past speakers such as Beatrice Guillaume-Grabisch, CEO of Nestle Germany, and Mary-Ann Somers, Senior Vice President at Intuit.
For more on Monica McGurk and the speaker series, click here.
Peter Cowen, UCLA Anderson School of Management lecturer, recently offered his outlook on the state of digital media companies for an article in the LA Times.
The piece explores BuzzFeed's recent downsizing. The company recently slashed 250 jobs—15 percent of its entire workforce. Some theorize the company attempted to grow too soon. Other believe it has relied too heavily on outlets such as Facebook to grow its audience. There is also a significant argument that the job losses were a result of overestimated revenue goals. The company, according to the New York Times, earned over $260 million in revenue last year, but it was nearly $90 million below its yearly goal.
The model used by BuzzFeed is one that gains viewers via social media and then sells the viewership to advertisers.
With so much competition, it is difficult to retain viewers on any one digital media outlet. Furthermore, the power of Facebook to manipulate its viewers has proven to be a factor for BuzzFeed and its peers. Cowen notes, "Facebook is known for changing the algorithms, which makes companies that use [it] as their prime source of getting viewers more vulnerable than ever."
BuzzFeed is not the only one to feel the burn recently. Vox, Mic, Vice Media, and Refinery29 have also had to cut jobs. Click here to read the full LA Times article.
About the Author