Santa Clara Earns High Honors from U.S. News & World Report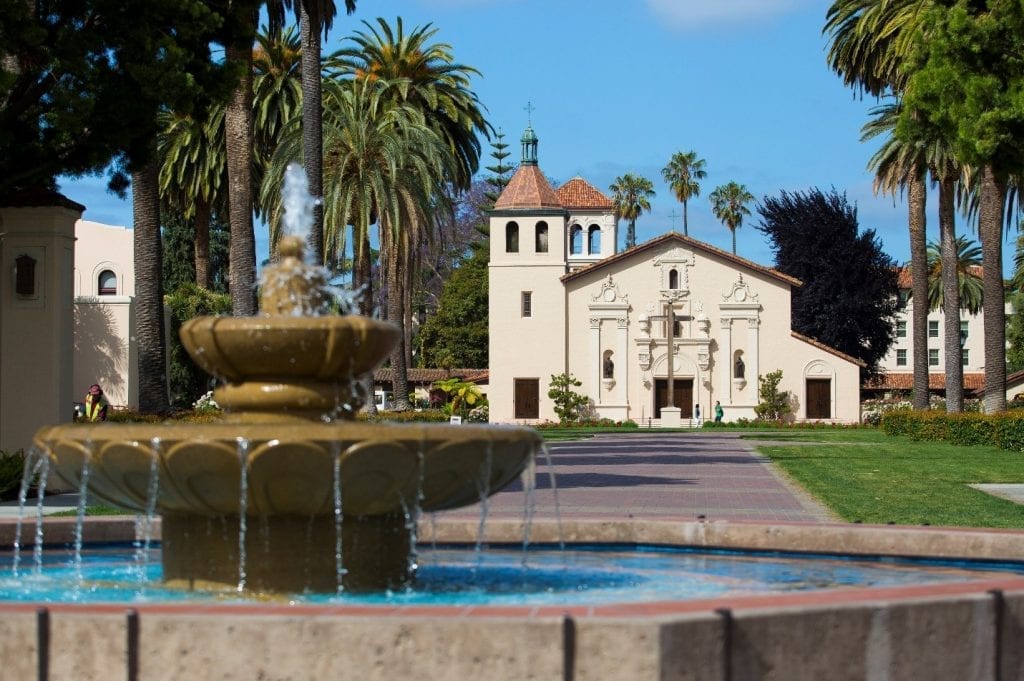 Sponsored Content
Santa Clara University and the Leavey School of Business, based in the heart California's Silicon Valley, has earned some high praise from U.S. News & World Report.
For the first time in the publication's "National Universities" category of its 2020 "Best Colleges" ranking, Santa Clara placed in the top 15 percent of the near-400 U.S. universities at 54th overall. The "undergraduate business education" at the Leavey School of Business also earned high honors, placing 66th overall (among 504 universities).
In a recent statement, SCU President Kevin O'Brien says, "We are extremely gratified that the hard work of Santa Clara University's faculty, staff, and students is being recognized through strong rankings in U.S. News and elsewhere."
Lisa Kloppenberg, Interim Provost of Santa Clara University, also adds:
"Santa Clara has long focused its resources and effort on recruiting and retaining top students from a variety of backgrounds, placing them in small classes with renowned educators, and helping them successfully complete their studies as reflected in our stellar graduation rate."
The Leavey School of Business also earned high praise for its undergraduate business specialty programs in entrepreneurship (12th overall), management information systems (15th), and its accounting program (37th).
Caryn Beck-Dudley, Dean of the Leavey School of Business, adds, "I am excited to be leading an exceptional academic institution whose innovative and entrepreneurial offerings prepare our students to go anywhere from here. At the Leavey School of Business we collaborate with the most brilliant minds in entrepreneurship, ethics, innovation, and theory. And we do it all from the most prolific business environment on earth, Silicon Valley."
Speaking with MetroMBA, Toby McChesney, the Leavey Sr. Assistant Dean of Graduate Programs, says, "We at the Leavey School of Business have a very strong undergraduate business program. It is great to see that U.S. News & World Report ranked us highly in several areas that point to our stellar faculty, students and programs. Santa Clara University is in the heart of Silicon Valley and continues to innovate the undergraduate and graduate programs."
In addition to SCU's rise in the national rankings, the school was also recognized as one of the best value's in the U.S., placing 96th overall in the "Best Value" category, and tied for 27th overall in the "Best for Veterans" category.
---
About the Author