News Roundup – Diversity & Inclusion at Temple Fox, Coaching Leadership at Graziadio, and More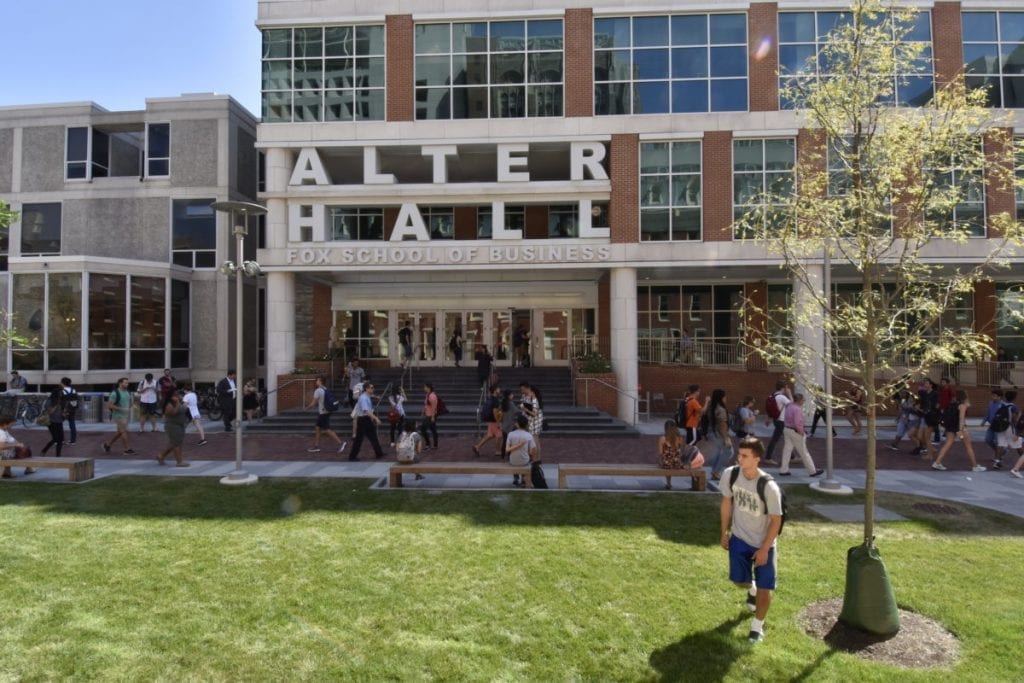 Let's take a look at some of the biggest stories from this week, including an emphasis on diversity and inclusion at Temple University's Fox School of Business, and more.
---
What do diversity and inclusion really look like in the workplace of 2019?
The Fox School of Business' On the Verge editorial team recently interviewed Sabrina Volpone, Ph.D. '13, an expert in the field, to answer that question. She specializes in gender, immigrant status, sexual orientation, and disability within the workplace. Her research has been published in the Journal of Applied Psychology, Personnel Psychology, and Organizational Behavior & Human Decision Processes.
Born in Dallas-Fort Worth, Volpone was raised by a mother who worked as an accountant for a large firm. Volpone recalls her mother struggling when pregnant with one of her younger siblings, as the firm fired her when she was becoming sick at her desk. The injustice of a lack of any policy to protect her mother and others in her situation inspired Volpone to pursue organizational diversity as a professional and academic path.
"Diversity is more than just checking a demographic box or filling a quota. To really leverage the benefits of diversity we have to talk about inclusion, a separate, but related, topic. The difference has often been illustrated in the following quote from Verna Myers, the vice president of inclusion strategy for Netflix: 'Diversity is being invited to the party, and inclusion is being asked to dance,'" Volpone says.
She further discussed how companies can adapt to reflect the needs of an ever more diverse population of workers. "Those who are thinking about the lived experiences of employees, they create policies and procedures that capture that. " she says.
Read here for more news from On the Verge.
---
Mark Allen, Ph.D. Lecturer in Organizational Theory and Management at Pepperdine Graziadio, recently spoke with Dave Stachowiak, creator of Coaching for Leaders, an organization which helps professionals to lead their teams with greater vision.
The two discussed why talent acquisition and leadership development need to be a primary focus of any successful company—not just afterthoughts after reaching a bottom line. The imminent departure of baby boomers from the workforce, the two agreed, has created a dire necessity for employers to train staffs to carry companies that were created by a different generation.
Allen says:
"Right now unemployment is under four percent in the U.S. and we are having trouble finding good people. This is before the mass exodus of the baby boomers. So it's not reasonable to assume talent … Leadership is not a business outcome—its a means to an end."
Click here to listen to the podcast and to learn more about Allen's research.
---
Allen Adamson, co-founder of brand consulting firm Metaforce and NYU Stern adjunct professor, recently weighed in on the changing face of the denim industry, which is reflective of shifts in global markets for many other consumer products.
True Religion, which filed for bankruptcy in 2017, is one of many luxury brands which have had to accommodate the needs of its users in terms of affordability and fit. An interim CEO, Farla Efros, was the third to move into the position since 2018. Her role is to assist the company in the shift to more curvy fits for a wider audience, along with a greater e-commerce presence and a lower price point.
Professor Adamson weighed in on the changes in the company:
"The denim market has changed since the early 2000s. [True Religion's] old consumers aren't as relevant [to the brand], and all these new users have no idea who the brand is or perhaps what it stands for, because they've seen a fragmented, scattered effort over the last eight years. It's really hard for a brand to make a new first impression [following the bankruptcy filing]"
You can find the full article on lifestyle blog Glossy.
---
The Wharton School of the University of Pennsylvania has announced a name change for its publishing division. Formerly known as The Wharton Digital Press, it is now called The Wharton School Press.
Peter Fader, Frances and Pei-Yuan Chia Professor and Chair of Wharton School Press's Faculty Advisory Board, says of the change, "[It] underscores the Wharton School name, a key selling point for readers seeking trusted information and for authors looking for a prestigious publishing partner … In our conversations with stakeholders, including faculty and authors, we heard time and again that the Wharton School's name is among our greatest strengths. This evolution will enable the Press to make an even greater impact in the years ahead."
Wharton was the first and only business school to launch a press devoted to digital publishing. After establishing the press as an innovator in the field, its leadership decided to shift the focus in order to create a greater global impact. Its books have received honors such as Economist Book of the Year and regular coverage in the Wall Street Journal and The New York Times.
Shannon Berning, Director and Publisher of the Wharton School Press, says:
"The spirit of innovation and experimentation with which the Press was launched will continue to be central to the Press's work … We will also continue to publish a select list of research-driven, fast-reading, and actionable business books and operate the Wharton School Press Bookstore, which features a curated selection of thought-leading books by Wharton faculty."
Read more about the Press and its publications here.
About the Author