New Atlanta Jobs Highlight Start of New Year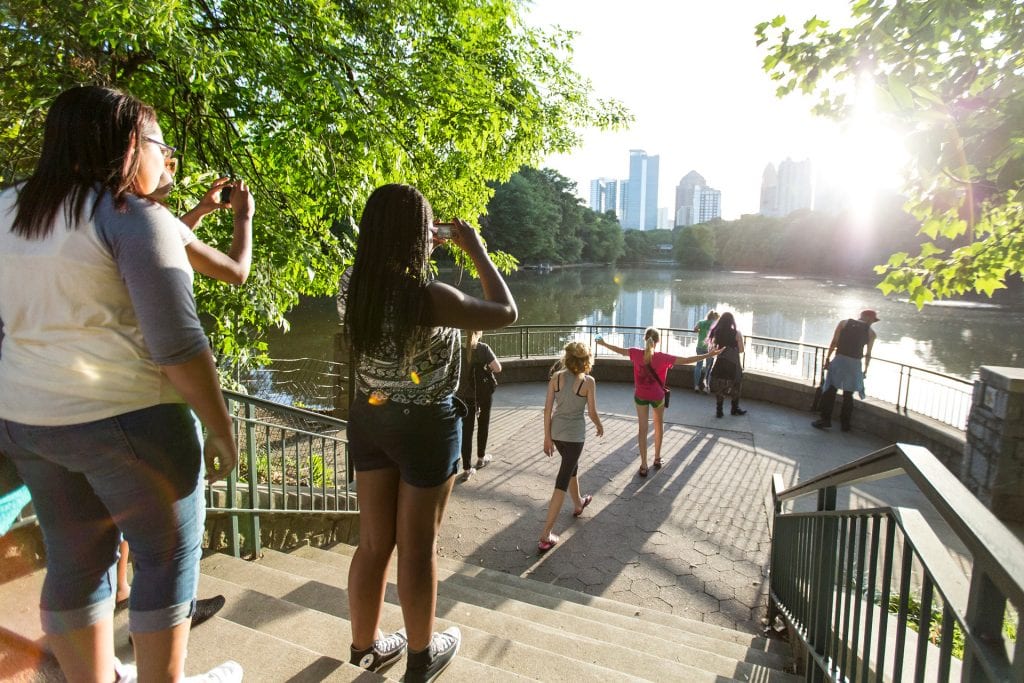 Atlanta is a city whose growth has been on an upward trajectory for some time now. Since it hosted the 1996 Olympics, Atlanta has become a major business and cultural hub in the American Southeast, becoming a destination for both creatively and business-minded folks. This week's posting offers just a selection of many opportunities available to MBA graduates.
Business Process Consultant — McKesson
McKesson is a healthcare company that distributes pharmaceuticals. In addition, it provides health information technology, medical supplies, and care management tools. Based in Irving, Texas, the company provides a considerable amount of network infrastructure to the health care industry.
McKesson is hiring a Business Process Consultant to work out of its office in Alpharetta, a suburb of Atlanta. The person hired for this job will be responsible for driving process improvement efforts for enterprise HR and/or shared corporate services. Candidates for this position should have at least four years of project management, management consulting, and/or process improvement experience. An MBA is preferred. Certification from Project Management Institute or in Six Sigma is also appreciated.
Key responsibilities include:
Providing consultative services to senior executives and business unit managers
Managing tactical and strategic projects in various areas of the business
Leading projects from inception to benefit realization
More positions can be found at the McKesson website.
Senior Finance Manager, Strategic Initiatives — Coca-Cola Company
Even if you do not partake in carbonated beverages, you will be familiar with the company's trademark contour bottle. Founded in Atlanta in 1886, Coca-Cola is a powerhouse in the beverage industry. Along with its namesake beverage, Coca-Cola also produces a variety of other beverages, including Vitamin Water, Blue Sky, and Dasani.
Coca-Cola is hiring a Senior Finance Manager to work out of its Atlanta headquarters. The person hired to this position will join the company's Long-Term Financial Planning and Strategic Initiatives team. He or she will help the company plan for the long term and determine which industries will be best going into the future. Candidates for this position should have at least five years of experience in finance, management consulting, or corporate strategy. Ideal candidates for this position will possess an MBA.
Key responsibilities include:
Leading the long-term global planning process
Creating reusable datasets
Contributing to the development of analytical frameworks
More opportunities can be found on the Coca-Cola Company website.
Consulting Strategy Manager — PYA
PYA is a leading healthcare consulting company. With clients in all 50 states, the company provides services in tax, audit and assurance, and management consulting. The company is one of the largest accounting firms in the country, and it is ranked as one of the top 20 consulting firms by Modern Healthcare.
PYA is hiring a Consulting Strategy Manager to work out of its Atlanta office. The person hired for this position will work with various healthcare organizations focusing on their strategic, financial, and analytical concerns. Candidates for this position will need at least five years of previous experience providing strategic planning or consulting in the healthcare field. As well, ideal candidates will possess an MBA.
Key responsibilities include:
Participating in and supporting PYA's strategy service line
Managing client engagements
Mentoring and developing staff and senior associates
The PYA website has more positions listed.
Senior Business Analyst — Porsche
Maker of iconic cars such as the 911 and the Boxster, Porsche is well known as a maker of fine luxury vehicles. Headquartered in Stuttgart, Germany, Porsche is a leader in the streets and on the racetrack.
Porsche is hiring a Senior Business Analyst to work from the company's offices in Atlanta. The person hired to this position will serve as a liaison within the company. He or she will be responsible for managing IT enhancements, upgrades, and projects. As well, the person hired will be focusing on SAP applications. Candidates will need at least six years of prior experience, and an MBA is preferred.
Key responsibilities include:
Providing alternative system changes to business owners
Communicating system changes to vendors
Serving as a primary contact between business units and application development partners
You can find more positions on the Porsche website.
About the Author